Add France to Your RTW Trip
When most of us think of the South of France we tend to picture yachts in Cannes and beachfront hotels that we'll never be able to afford, but that's only one part of the picture. Part-time France resident Christine Cantera has discovered that there are many charms beyond the clichés, and the area is worth consideration from nearly everyone.
With beautiful natural surroundings, pleasant weather, delicious cuisine, and plenty of lesser-known towns that offer a slower pace of life than their jet-set neighbors, the South of France may just surprise you.
Here are 7 "secrets" about the South of France.
1 – The South of France is not all about glamour – and that's a good thing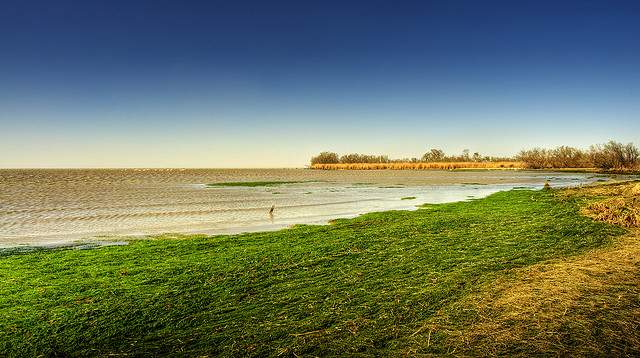 Sure, there is the James Bond-worthy casinos at Monte Carlo, the mega-yachts of St. Tropez and the star-studded Cannes Film Festival. But if you think that's all there is, you're missing out on an astonishing array of simple, affordable experiences that make even the locals sigh with pleasure.
For example, in the back country off the coast you can attend the Jasmine Festival held every August 3 in Grasse, the perfume capital of the world, or water jousting tournaments in Sète; have a riverside picnic in the shadow of the ancient Pont du Gard, a testament to Roman ingenuity; participate in the Fête de Vendanges in Ouveillan, with its traditional music and parades; or go for a drive through the hauntingly beautiful Camargues National Park.
And natural beauty abounds, with the famous surreal sunflower and luscious lavender fields in Provence that are a must-see in the summer months.
>> Read about things to do in France
2 – The South of France is convenient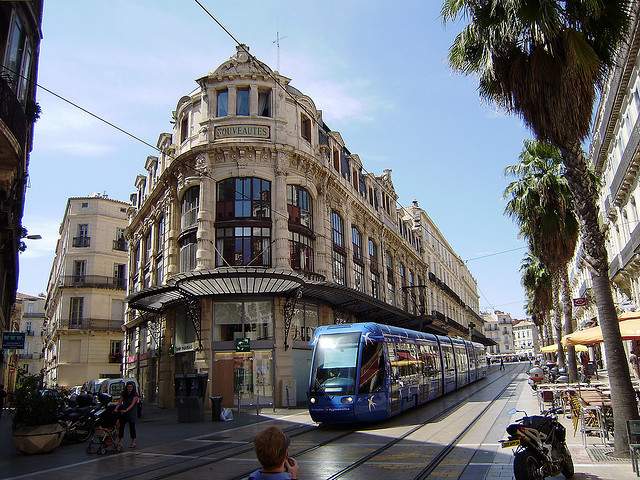 Paris may be the world's most popular tourist destination, but using the South of France as your base opens up a world of travel options.
From centralized Montpellier, for example, you're four hours from Paris, Barcelona and Nice. Biarritz, on the western side, puts you just 20 minutes from San Sebastian, Spain and an hour from the Guggenheim Museum in Bilbao. From Nice you can spend a weekend skiing in Switzerland, then head to the beach when you get back! And Andorra, a shopper's tax-free paradise, is nestled in the Pyrenees between France and Spain like a tiny jewel – and offers world-class skiing as well.
With EasyJet and RyanAir's large presence throughout the region, you can choose any one of a number of local airports to jet off to your next destination – whether it's London, Amsterdam or Sicily.
3 – The South of France is a foodie paradise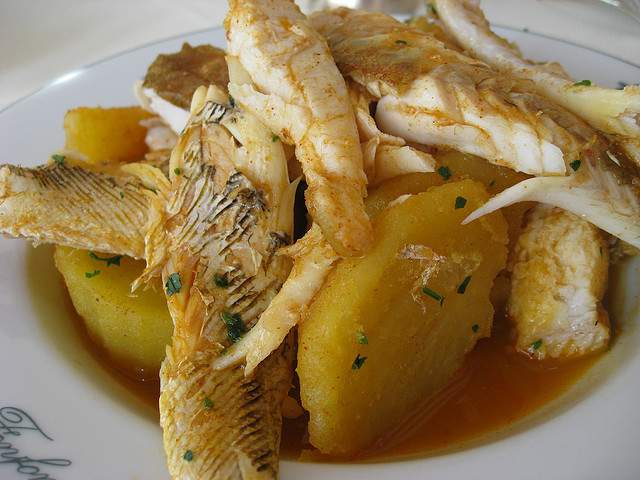 First, there are the traditional dishes that characterize the South of France. Let's talk seafood – grilled sardines sprinkled with sea salt from the Camargues. Moules frites in the walled city of Aigues Mortes. Bouillabaisse on the Vieux Port of Marseille. Towering raw bars at beachside bistros in Nice. Hungry yet?
Wintertime brings hearty cassoulet, a sausage, bean and duck stew that warms the soul and fills the tummy. Tartiflette – sliced potatoes soaked in wine, covered with lardons and cheese and baked, served with salad and dried meats – will send even the hungriest bear into sleepy hibernation.
Herbes de Provence that were growing in the sun just a few hours before they hit your plate. Honey, sugar, oil, and butter infused with lavender. Joël Durand's incredible chocolate alphabet in Saint-Rémy-de-Provence.
And the wine. Oh, the wine! Bordeaux might be the big name – but Languedoc is a world-class wine-producing region, and the wine industry's best kept secret. Stop into any vineyard you happen to pass on the dusty country roads, and sample the fruits of these independent vintners' labors – you won't be sorry. Pick up a bottle after you hit your local morning farmer's market, and voila – lunch is served!
>> Discover the Languedoc region or learn more about French food 
4 – There are a lot of uncrowded spots in the South of France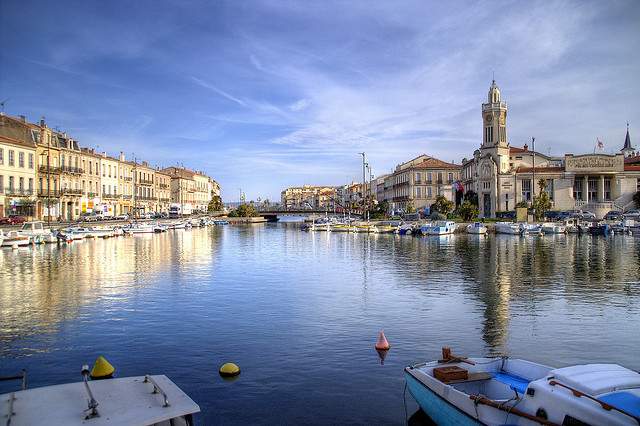 In so many of the world's more popular destinations, it seems like you're on a perpetual conveyor belt of tourists schlepping from site to site. But the South of France constantly reveals the kinds of delightful surprises that make for a truly memorable vacation.
Sète's canals have earned it the nickname of the "Little Venice" of France. France's first university, where Nostradamus studied and taught, and Europe's first botanical gardens, reside in Montpellier. You might not expect a tourist attraction at a train station, but the one in Perpignan is an homage to the artist Salvador Dalí, who called it the center of the universe and claimed that the Iberian Peninsula rotated at that exact spot at the beginning of creation. Apparently following the Dada movement, Perpignan is also home to the downright creepy Procession de la Sanch, an Easter Holy Week parade featuring black-robed and hooded participants.
Who knew that the crystal clear waters of the Côte d'Azur rivaled those of the Caribbean? For your best view – and another secret surprise – take the Grande Randonnée GR51 hiking trail, also known as the Balcony of the Côte d'Azur, which gives you a front row seat to the majestic beauty of what might be the Mediterranean's most beautiful stretch of coastline.
And once again, the Camargues yield another stunning surprise – the famous white horses of the Camargues are a stunning, centuries-old breed that is used in sport, and can be seen roaming freely as well throughout the national park reserve.
>> Read more about Montpellier, France or check out the best beaches in the French Mediterranean 
5 – Travel options abound within the South of France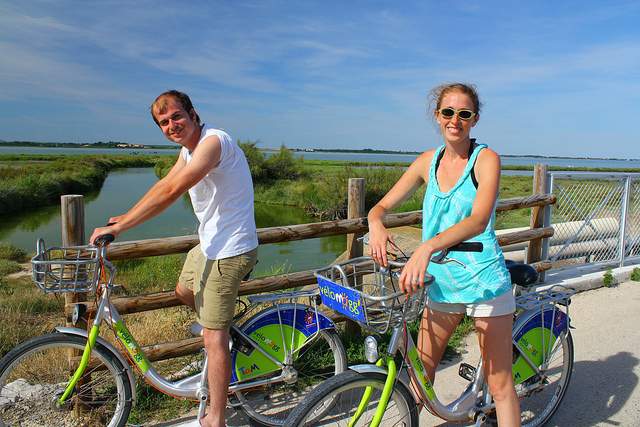 SNCF, France's state-run train network, is user-friendly and perfect for the traveler. And, you don't even have to stand in endless lines at the train station – every decent-size town has SNCF boutiques, where you can sit in air-conditioned splendor and get expert advice on your travel plans as well as purchase tickets for any trip departing from or arriving anywhere in France.
For a unique vacation experience, rent a house boat and make your way down the historic Canal du Midi from Toulouse to Sète, passing through its 91 historic locks, under the world's first canal tunnel in Malpas, and hopping off to sample local wines and delicacies – without having to look for parking!
Renting bicycles for the whole family can be a fun way to take it at your own pace. Maps and information are available at tourist offices, most towns have at least one bike rental service, and there are well-marked, safe bike paths all over the place. And some cities, like Montpellier, have started to offer basic cruiser bicycles for quick jaunts at extremely affordable rates – perfect for heading to the beach.
>> Learn about train travel in France or barge tours in France 
6 – The South of France is all about embracing your inner slowpoke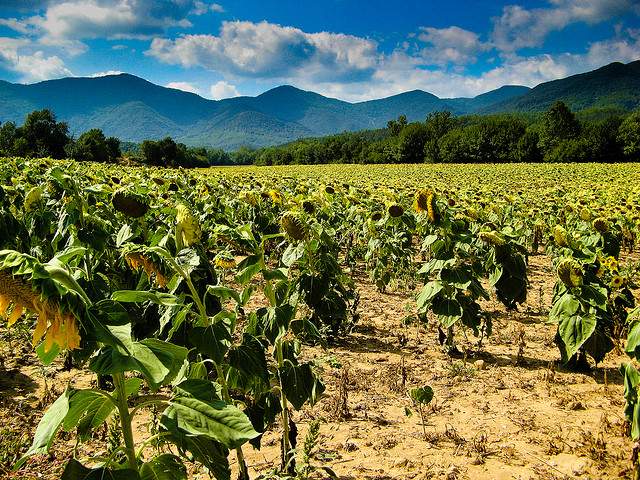 No one moves very fast in the south – and you'll have a better time if you fall in with the daily rhythm. Take a leisurely stroll through your town's daily market.
Spend a lazy afternoon in the shade watching the locals perfect their boules game, known as pétanque in some parts of the Midi.
Perfect the art of renting a café table for the price of a cup of coffee.
Or, find the perfect outdoor terrace bar and toast the evening with a leisurely apero before heading out to dinner.
7 – The South of France is a year-round vacation destination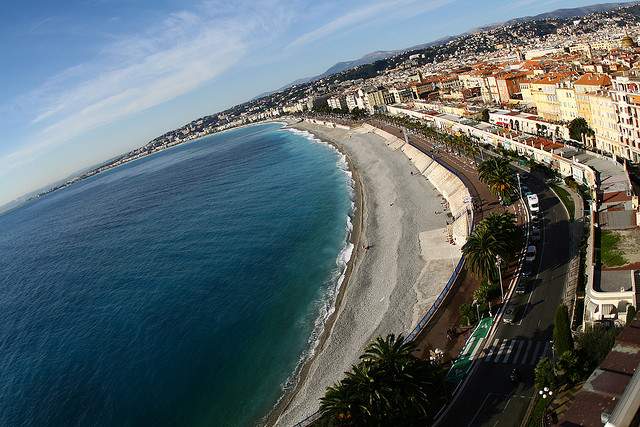 There may be no better way to spend a day than soaking in the Mediterranean sun and have frosty drinks and lunch delivered to your chaise lounge – but with an average of 320 days of sunshine per year and average winter highs nearing 16°C/60°F, you're missing out on a lot if you choose to come only in summer.
After all, are you really going to miss the national holiday known as Beaujolais Day? The third Thursday in November, it's when the entire country takes the day off to sample the new wine and welcome the end of the harvest season.
That alone is worth the plane fare!
Adding the south of France to your RTW trip
The following round the world itinerary embraces slow travel and builds in several areas to slow down, rent your own place (or look for housesitting gigs!), and really dig into and get to know several cultures. Customize the trip by clicking on the map.
>> Read more about weather in France or visiting France any time of year 
Ready to go? Book your flights to France,  look for hotels in France, learn about wine tasting in France, and find out 10 reasons why you should visit France now.
Photos by Wolfgang Staudt, quinet, Laurent Martinez, Szymon Stoma, rhodeson, Szymon Stoma, M i x y