BootsnAll has always been a resource for independent-minded travelers, and we're constantly working to become even better at providing the best travel tips, advice, and inspiration to help you make the most of your travels.  As part of our commitment to connecting travelers to passionate local experts and cultivating a community of like-minded people from around the world,  we're thrilled to announce the launch of our new BootsnAll Travel Writers Platform. To kick off the first five sites, every day this week we'll introduce you to one of our new, fantastic writers. Next up is Brooke Schoenman, who will be writing WhyGo Australia.

Brooke's always known that she would one day call Australia home. She's been living in Sydney for over a year and has discovered quite a bit of this massive country. Though she says she hasn't been everywhere in Australia (yet), she brings a wealth of information to the WhyGo Australia site, supplementing her personal experience with the knowledge of other travelers and locals. She's here to help you plan a trip to Australia, to the exciting city of Sydney or to the more remote corners of this vast and diverse country.
Please check out the WhyGo Australia site, "like" us on Facebook, and follow WhyGo Australia on Twitter.
---
We all probably have our own preconceived notions of what Australia is like as a destination on any sort of trip.  Loads of great weather, beautiful beaches and bouncing kangaroos were definitely a few of  my top expectations, and to my surprise, they all turned out to be spot on.  Even after a year in this country, I am still amazed at what is on offer for travelers.  Adventure and tourist activities for one are never understaffed, but to be honest, the best of the best in Australia is pretty much provided to us naturally or culturally.
1. Good morning, sunshine!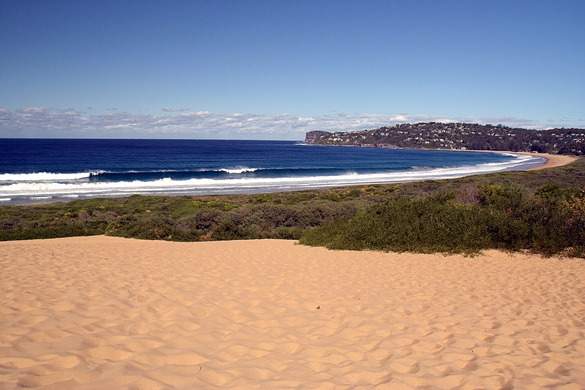 If you love those golden rays of warm delight, then you should definitely check out the sunshine in Australia.  The sunshine, and weather in general, is beautiful pretty much year round.  There's even the possibility for an endless summer experience if you travel up north when the southern areas get a bit chilly.  Just follow the backpacker rush that occurs from Sydney and Melbourne in May and June up the coast to Cairns to be a part.  What's even better is the outdoor living environment this provides 365 days a year, meaning travelers and locals alike can take advantage of beaches, surfing, camping and hiking no matter what season they arrive in.
2. Even the language is a novelty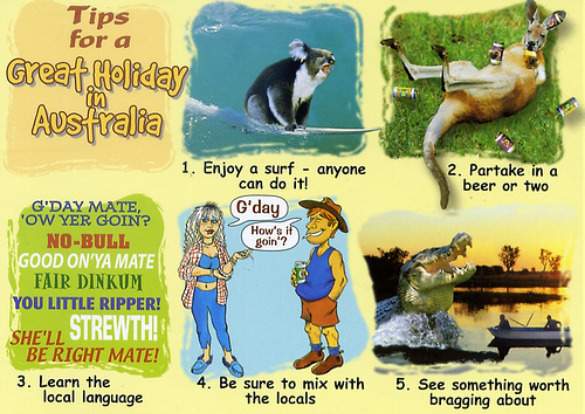 Language barriers cause problems of all sorts during international travel, keeping some people from doing it altogether.  The fact that Australia is an English-speaking country helps take it to the top of many "exotic places to visit" lists, but it is the Australian version of this language that also presents itself as a small tourist attraction to foreigners.  There is nothing quite like hearing, "G'day, mate," for the very first time from a local.  However, be prepared to ask for a clear repeat as it's not always so easy to understand.  The amount of slang present in an Aussie's vocabulary is enough to make your head spin.
3. The food leaves an impression.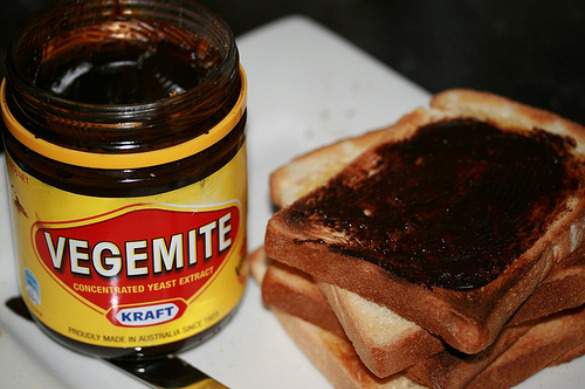 Being the multi-cultural mix that it is, it isn't difficult to find some good quality ethnic food down under.  Thai, Indian, Turkish, Spanish – you name it; you can find these foods here at their best, but the real experience comes when introducing your taste-buds to Australian.  Kangaroo, known for its lean meat quality, makes it on restaurant menus across the country, while crocodile and camel are rarer occurrences.  For a more mainstream delight, there's every Aussie's favorite, Vegemite, which can be found at any shop or convenience store nationwide.
4. Absorb the natural beauty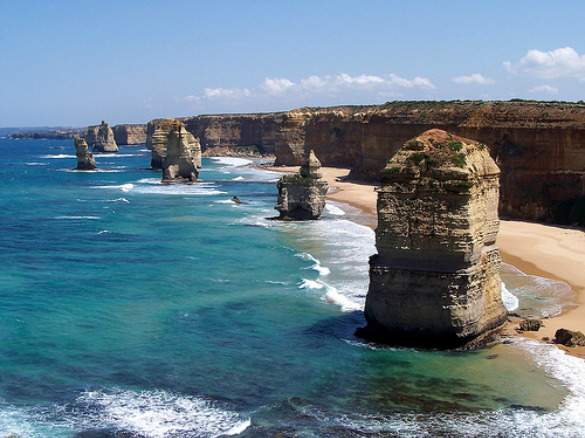 So much of Australia is untouched and left to be viewed in its natural state.  Is your idea of paradise bathing under a tropical waterfall, lounging on a beach all day or diving the Great Barrier Reef?  You can pursue all of these amazing options in Oz pretty much year round.  From coast to coast, it offers up beautiful views whether it be by camping under the outback stars or looking out across its many national parks.  Where else can you find a landscape resembling Mars that meets with a sky as blue as the sea?  The natural beauty of this country will simply tickle your senses.
5. Get up close with unique wildlife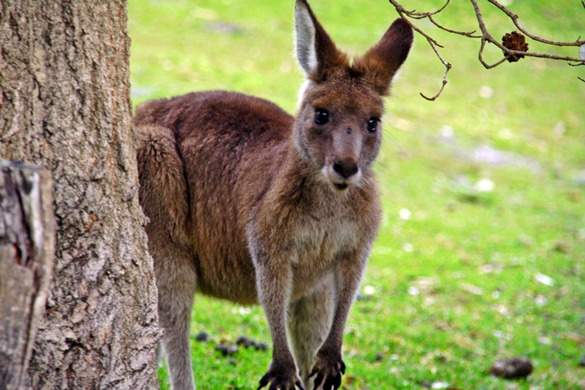 Where would Australia be without its iconic wildlife?  Kangaroos, koalas and wombats are just a few of the fun creatures that wander on the land, but cockatoos and kookaburras rule the sky.  At times, these animals can get truly up close and personal, but there's a fine line to walk when dealing with the wildlife.  Not only can kangaroos box and kookaburras steal the steak right off the barbie, but there are also some not-so-friendly, and even dangerous, inhabitants that you'll hope to never see unless in the safety of a zoo or aquarium.  Note:  Do not let the coolness of Crocodile Dundee trick you into thinking otherwise.
6. Immerse in the laid-back culture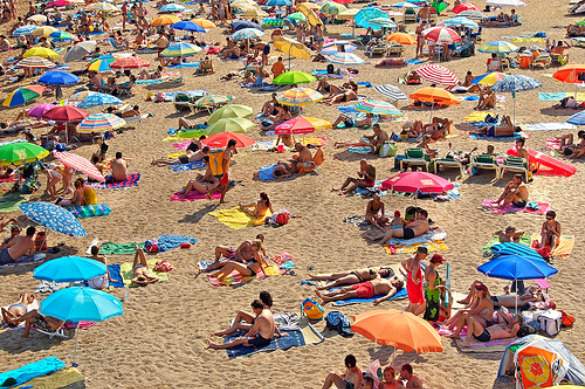 The Aussie lifestyle runs at a refreshing pace; everyone calls each other mate, and holidays are never missed.  This laid-back culture shows itself in all facets of life, even in the way people are allowed to speak on television.  Even though it can sometimes be a shame there's few 24 hour restaurants or late-night shopping centers to take advantage of, locals don't seem to mind, so why should we?  Take a breath, and a night off, in Australia.
7. Explore the amazing cities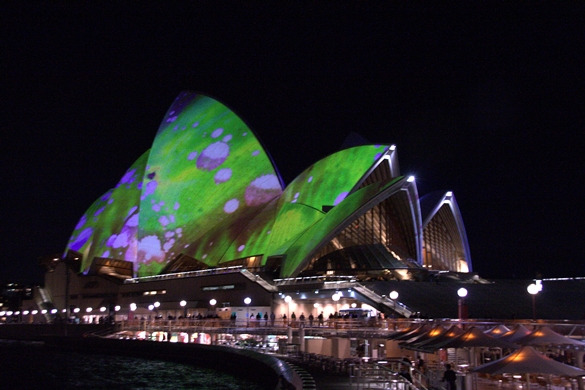 One of the coolest features of Australia's big cities is the fact that you are never too far from a great beach.  Besides that, they just have a lot going on from great shopping and tasty restaurants to live music and awesome nightclubs.  The public transportation systems make it a breeze to get around, and overall, the cities are quite easy to breathe in.  In Sydney, for example, you can use the transport to quickly pop over to some of the various ethnic areas to explore, some of which leave you feeling as if you are in another country altogether!
8. Enjoy the hot accent and locals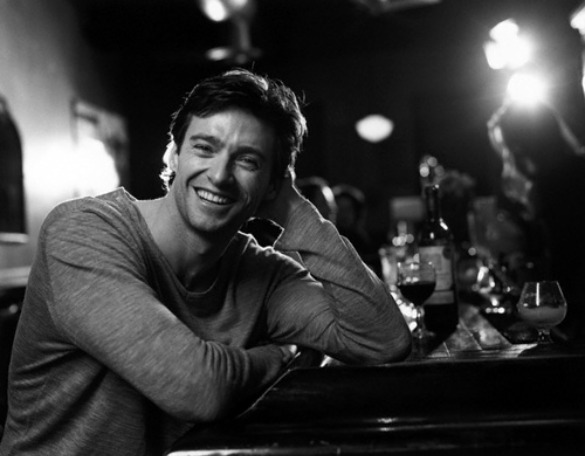 If the Aussie accent makes you a little weak in the knees, you are not alone.  It seems that many tourists, both men and women, can't get enough of it.  In addition to this, there just so happens to be quite a few cute faces behind those awesome voices.  America's favorite take-home chef, Curtis Stone, can be found on television almost daily, and he is on par with the likes of the hunky Bondi vet and Bondi Beach lifeguards.  Guys, don't think I left you out here.  Just head on over to the beach and soon enough you'll be in view of some very pretty ladies.
9. Bask in wide open spaces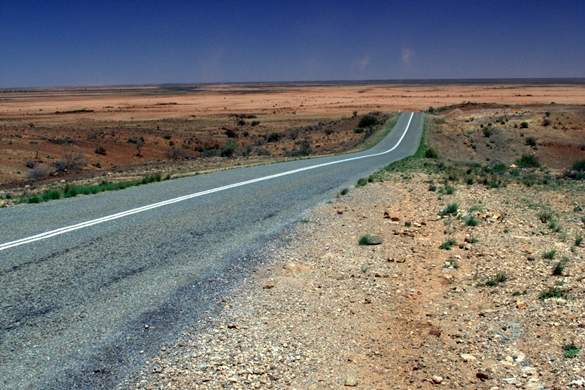 Did you know that you can drive 15 hours west of Sydney and still be in the state of New South Wales?  What many travelers don't understand until they arrive is Australia's vast size.  There is a lot of land to cover, and once you get out of the big cities, you quickly come to the realization of just how stark it is in terms of population.  However, if it's solitude you seek, then there's really no better place to just get away from it all than here.  To feel as though there's nothing around for miles in any direction can be calming to the soul, but whatever you do when planning an Aussie road-trip, do not watch the movie Wolf Creek first.
10. Prepare to be entertained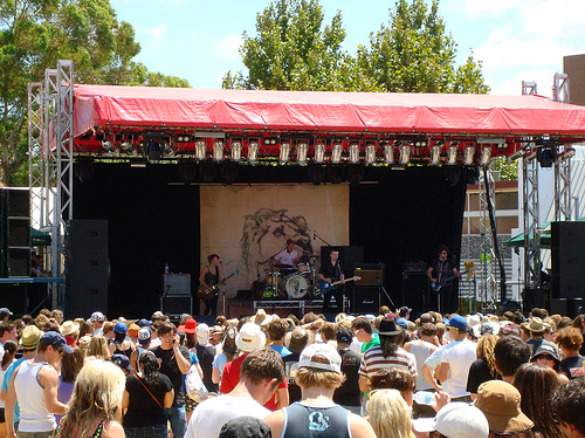 Whether it be for art, music, film or food, the Aussies have a festival for it.  Every year, music lovers flock to Big Day Out and Splendour in the Grass to get their fill from their favorite bands.  Food lovers have a pick at festivals that deal with international foods or just one in particular, such as the Mango Festival held in Novembers in Broome.  People seeking a more eccentric vibe always have the infamous Sydney Gay & Lesbian Mardi Gras to let their inner divas come alive.  Playing since the 80s, this festival attracts worldwide attention every year.
Photos by: 2 – Sue Waters, 3 – StephenMitchell, 4 – M Kuhn, 6 – felipe_gabaldon, 8 –  Cool Guyz, 10 –  michaelspencer. All other photos by Brooke Schoenman and may not be used without permission.