Dirty, dangerous or downright boring: there's plenty of reasons a destination gets booted off travelers' radar. Some cities deserve the no-go status. Others are just passing through an awkward stage. And meanwhile, they grow quietly, outside the glare of flashing cameras and the crackling of tour guides' megaphones—kind of like an acne-ridden teenager who stays home on prom night.
But behind that closed bedroom door, something incredibly cool is brewing in these nine underrated US destinations. These cities don't just offer offbeat experiences for lower prices and less hassle than their more popular counterparts. Some places serve as fascinating, if somber, lessons in history; others are bursting with artistic energy. But all these places tell a story—one that is inconvenient, undervalued or unmarketable.
They also go to show what happens when anything—be it a city or a person—is allowed to develop outside the mainstream. In a country of every-increasing mega-malls and corporate chains, these cities have a distinct identity. And a whole lot of local love.

Oakland, California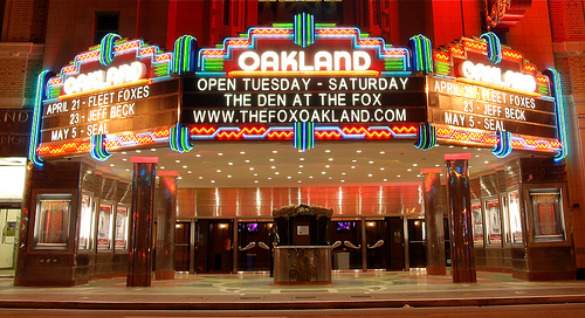 Black Panthers, Hell's Angels and Too $hort—Oakland's most famous exports have helped to garner its reputation as a tough town. The predominant images of the city tend to still center around the crime and violence that plagued it during the 80s and 90s. But the city itself has seen dramatic changes in the last ten years.
During the Dot Com Boom, much of San Francisco's art community was pushed out by rising rents. Many resettled in Oakland, infusing the working-class, industrial town with fresh energy. The creative endeavors of new residents combined with the down-to-earth, hometown vibe of its natives to breathe renewed life into the troubled town.
The Uptown District serves as the epicenter the new Oakland. The monthly Art Murmur gallery night that put the neighborhood on the map still happens on the first Friday of the month, while restaurants like Flora and nightclubs like Era maintain the energy throughout the month. The newly renovated historic Fox Theater, and even more newly reopened Oakland Museum of California, bring world-class artists into the town—and deliver a nice dose of hometown pride.
>> Find cheap flights to Oakland
Detroit, Michigan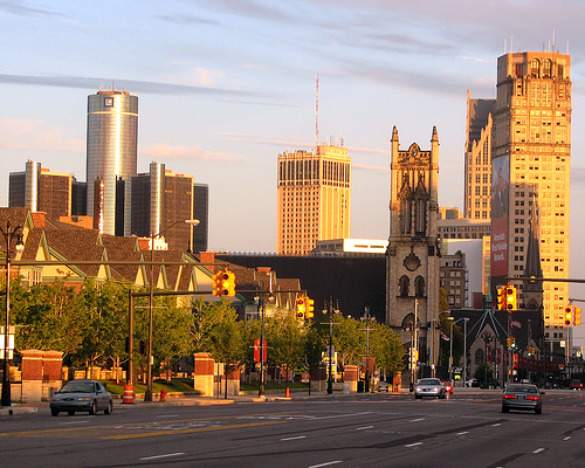 Detroit has had a rough road. Once regarded as the pride of the nation, the capital of its car-making prowess, the city's decent has been directly in line with the decline of the American automobile industry. A sky-high homicide rate and plummeting population leave most to assume that the city has been abandoned to criminals and drug dealers.
But while Detroit does have a certain bombed-out, abandoned feel, there's also a great deal of history—and the potential for new beginnings. On the one hand, there's the Motown Museum, Hitsville USA and the Wright Museum of African-American History, tracing the cultural and artistic past of the city. Then, if you look beyond the scruffy façade, you'll see the first signs of new life: vacant lots being taken over by guerilla gardeners, warehouses filled by bohemians, abandoned buildings photographed by urban explorers. Heidelberg Project, the work of local street artist Tyree Guyton, is a perfect example of revitalization in the face of blight, and of the potential of Detroit.
Exploring Detroit is like looking into the heart of America. The artistic legacy of Motown, the remnants of industry and profit, the struggles with racial tension, even its seemingly bleak present state: it all makes a powerful statement about the current state of America, and the ripe potential for rebirth.
>> Find cheap flights to Detroit
>> Read about what to do in Detroit
Birmingham, Alabama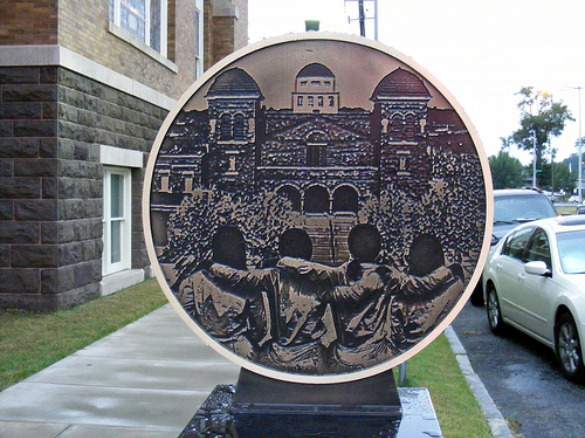 Going to Birmingham might sound like taking a walk through some of the US's most gnarly history.  It's true that the city has never lived down its reputation as being one of the toughest turfs in the Civil Rights Movement. But that also makes for a fascinating, if difficult, educational experience.
Today. Birmingham offers visitors a chance to explore one of the most defining elements of US history and culture: its racial relations and the struggle of equality. The city has made a concerted effort to integrate the civil rights into its tourism, renaming itself "Diverse City." It may be a stretch, but there's much to be learned.
The Birmingham Civil Rights District has developed into a six-block tribute and reflection on racial struggles in the US, with important anchors such as Sixteenth Street Baptist Church and Alabama Jazz Hall of Fame. The excellent Birmingham Civil Rights Institute serves as the epicenter of education and history, providing one of the best meditations on racial equality in the country.
>> Check out our Birmingham travel guide and find airfare to Alabama
Portland, Oregon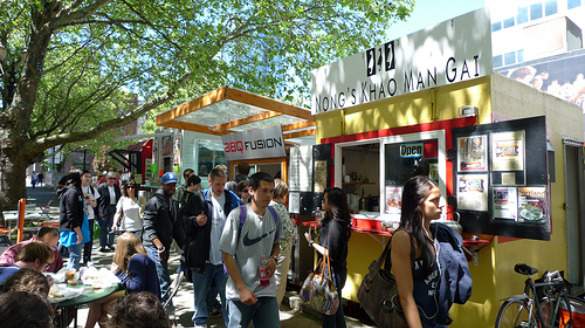 There was a time in the early 2000s when every punk kid and artist priced out of San Francisco was moving to Portland. True, the uber-green Northwest city can sometimes feel like a microcosm of the Bay Area: independent bookstores, vegetarian cafes, DIY music venues and a heady dose of liberal politics.
But sandwiched between the Bay Area and Seattle, Portland has its own vibe going. Overlooked and underpriced for decades, Portland's developed outside of the spotlight, and become an enclave for the artsy and indie-minded—which is what gives the small city its own unique flavor. Portland's has blossomed into its own entity.
Portland's strong sense of identity can be best experienced through its independent businesses. The depressed state economy means that much assistance is given to small businesses—combine that with the local-minded politics of its population, and you've got a city that shuns corporatization and opts for quirky and small-scale. Think knitting circles and silk-screened crafts. On top of that, the lack of sales tax makes Portland a great value.
>> Find cheap flights to Portland
>> Discover things to do in Portland
 >>Check out our tips for having an indie travel experience in Portland
Pittsburgh, Pennsylvania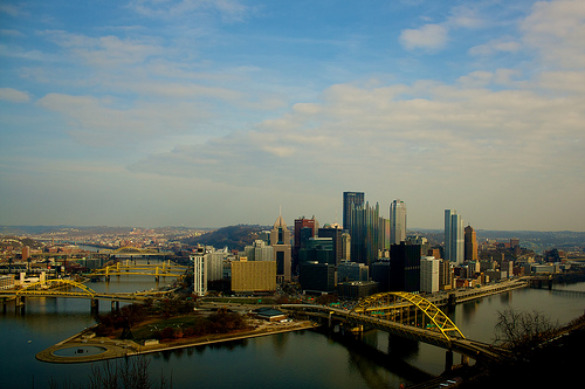 Smokestacks and steel towers compose most Americans' visions of Pittsburgh. And true, the blue-collar town doesn't have the same worldly sophistication as other East Coast contenders. But what it does have is a kind of scrappy, offbeat charm that's surprisingly endearing.
Pittsburgh's underrated status left it abandoned by big developers for a long time. Locals took up a fierce hometown pride in close-knit neighborhoods that are now holding their own against the encroaching tide of gentrification. The ardent parks and glittering waters of the Golden Triangle, as well as big-name museums like Carnegie Music of Art, are among the initial lures. But dig deeper into the quirkier finds like the used bookstores of the South Side, the bumpin' gay bars of Liberty Avenue and the exhaustive Andy Warhol Museum, and you'll see why locals love their city so much.
>> Look for cheap flights to Pittsburgh and check out our Pennsylvania travel guide
Providence, Rhode Island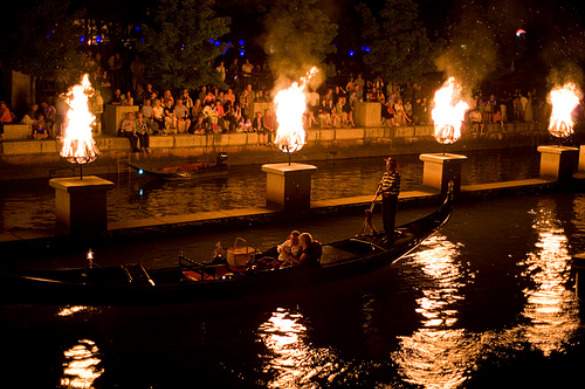 Rhode Island's biggest claim to fame is for being the US's smallest state. Other than that, it's managed to stay pretty under the radar—which is why its capital city Providence became such a mecca for artists and musicians seeking to escape high prices in neighboring big cities.
Crime, drugs and abandoned textile factories have for years shaped most people's perceptions (if they had any at all) of Providence. Meanwhile, a bohemian scene has burgeoned in the art galleries, indie theaters, and hip nightclubs of Downtown.  The student populations of a design school and culinary academy continued to infuse the city with innovative energy (read: swanky, slammin' restaurants).
The Providence "Renaissance" begun to garner attention, and the city has turned an eye towards development and tourism. Gentrification is in full effect, and the attempts to cash in on the cultural vibrancy of Providence are underway. Visitors can take  gondola rides, stroll along revitalized waterfronts, pursue monthly art walks, or get really blown away by the summertime WaterFire fire sculpture events.
>> Find hotels in Rhode Island and look for cheap flights to Providence
Austin, Texas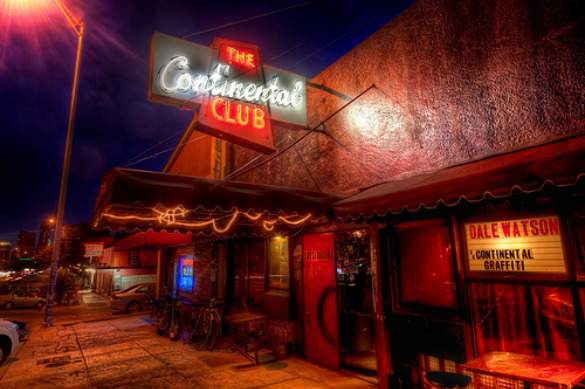 Austin feels like a little dab of California right in the heart of Texas. Except for all the cowboy boots. Veggie-friendly cafes, funky music venues, late-night rickshaw pedalers and about 100 tattoo shops—for anyone that feels squeamish about the rough-and-tumble reputation of Texas, Austin feels as refreshing as, say, a plunge into the icy water of Barton Springs.
With a liberal university that keeps the city on the progressive end of the Texan spectrum, Austin is all about the indie: from music to food, local flavor beats out corporate blandness. Which is why you don't hear a lot of hype about the small city. And why it's so unique.
Austin is billed as the "live music capital of the world." Aside from the uber-event of the year, South By Southwest, Austin hosts over a dozen music festivals throughout the year, and its 80+ venues have shows virtually every night of the week. Toss in bike lanes, food trailers and farmers markets, and you've got a destination full of Texas charm and indie attitude.
>> Look for Texas lodging and read about things to do in Austin
Baltimore, Maryland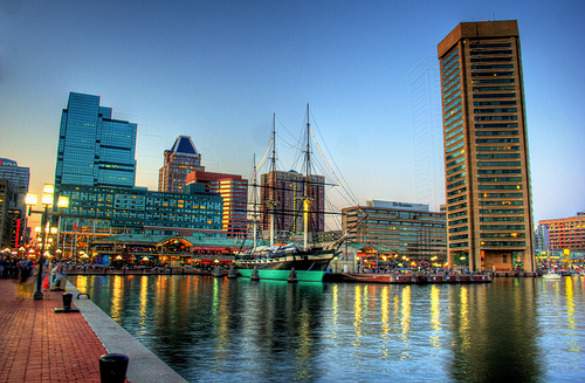 The HBO series The Wire certainly hasn't helped to buoy Baltimore's reputation as a down-and-dirty town. Blue-collar, crime-ridden and more than a little seedy: that's how most Americans view the East Coast city. And that doesn't seem to bother Baltimore a bit.
But what travelers are missing is more than killer fresh crab. A trip into the heart of the toughened but loveable city is what "off-the-beaten-path" is all about. Sure, it's got the revitalized Inner Harbor district, aimed at luring in tourists with strollable walkways. But that's not what Baltimore is about. Instead, dig in to the unpretentious outsider art of American Visionary Art Museum. Or take a trip into the seedy, smuggling, salty-dogged history of the Fell's Point Maritime Museum. It's not by chance that dark oddballs like Edgar Allen Poe and John Waters both called Baltimore home. It's a city with a gritty glow.
>> Find accommodation in Maryland and look for cheap flights to Baltimore
Tulsa, Oklahoma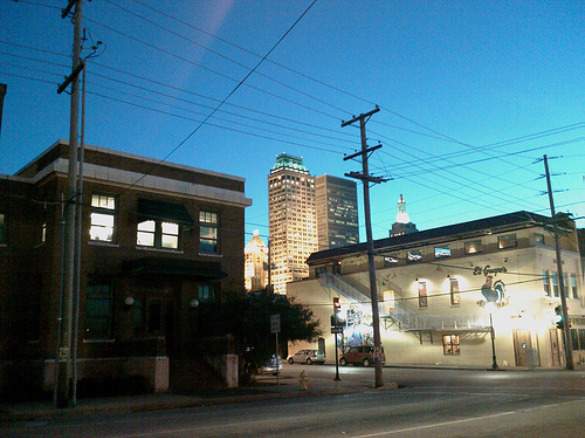 A lot of travelers skip over the whole Midwest (with the exception of Chicago), clinging to the coastlines as though poised to flee at any moment. Smack dab in the center, there's nowhere to run in Oklahoma. This is truly America.
And tucked into the heart of the US like a secret, Tulsa's one of those places you hear about only in passing. Which is what makes it such a surprising find.
For a city its size (the population is less than 400,000), tiny Tulsa has got a sophisticated swagger. That's because the oil barons of the early 20th century set up shop here, hoping to find deep wells of black gold. They didn't—but they did leave a rich legacy.
Downtown is chock full of Art Deco gems, and the city has its own ballet, opera and symphony. But it's also got its down-to-earth, low-brow side—kitsch is in full effect in places like Gilcrease Museum, showcasing cowboy art. It's a little city big on All-American flavor, but full of regional flair. Plus, with a big travel name like Robert Reid touting Tulsa's wonders, you're sure not to go wrong.
Plan more travel in the United States:
Photos by:   Oakland – vision63, Detroit – Dave Hogg, Birmingham – acnatta, Portland – camknows, Pittsburgh – sakeeb, Providence – hlkljgk , Austin – Stuck in Customs, Baltimore – Kevin Labianco, Tulsa – imarcc