BootsnAll has always been a resource for independent-minded travelers, and we're constantly working to become even better at providing the best travel tips, advice, and inspiration to help you make the most of your travels.  In  May we launched the first five sites in the BootsnAll Travel Writers Platform, and now we're continuing our commitment to connecting travelers to passionate local experts and cultivating a community of like-minded people from around the world by kicking off another round of new sites to help you plan your travel. Every day this week, we'll introduce you to one of our talented new writers. Today, it's time to meet Julie Ovenell-Carter, who will be writing our Canada Travel Guide — WhyGo Canada.
An award-winning Canadian travel writer based in Vancouver, BC, Julie became a Canadian citizen in 1971 and she's been penning love letters to her adopted country ever since. (She knew she'd found her true calling at the age of seven while writing her first article about the Canadian Rockies in the back seat of her family's Ford Falcon.)
Julie grew up in Canada's North, went to school in the east and is now happily settled on the west coast. She has seen much of the world, but never tires of exploring her own magnificent backyard. Still on her to-do list: a visit to the Inuit artisanal colonies in Nunavut in Canada's far North.
Please check out the WhyGo Canada site, "like" us on Facebook and follow WhyGo Canada on Twitter.

---
Remember high school? (Sadly, you do.) Remember the cliques? (Sorry to reopen that wound.) Well, if travel destinations attended high school, Paris and London and Rome would be the popular girls. New York, Tokyo and Berlin would be the black-clad bad-boys. Thailand would be the flower child.
And Canada? Dear Canada. She'd be the smart quiet girl who everyone respected but nobody really knew.
But you'll recall the thing about those smart quiet girls is that given enough time and attention (not to mention decent wine), they could often be persuaded to reveal their secret charms. They definitely had a sexy side; you just needed a little patience to make them come across.
And so it is with Canada.
You're not going to do her in a day, or even a month. She'll tempt you with easy pleasures like Rocky Mountain rail tours and romantic caleche rides and polar bears and rodeos. And then she'll ask for a real commitment: a trip north to see the Northern Lights, for example, or a visit to Newfoundland to see the icebergs calve.
Let her lead you down the garden path. She'll make your toes curl. Because Canada knows:
1. Bigger really is better.
How big is Canada? This big: by area it's the second largest country in the world, but you could fit the entire population–and then some–into the single state of California. Which means there's always a parking space in our abundant national parks. And you don't have to wait eight months for a reservation at a hot new restaurant. Even our biggest and most cosmopolitan cities–Toronto, Montreal, Vancouver–have plenty of elbow room. Because you shouldn't have to get sweaty with strangers–unless you want to.
2. You want to get it up while you still can.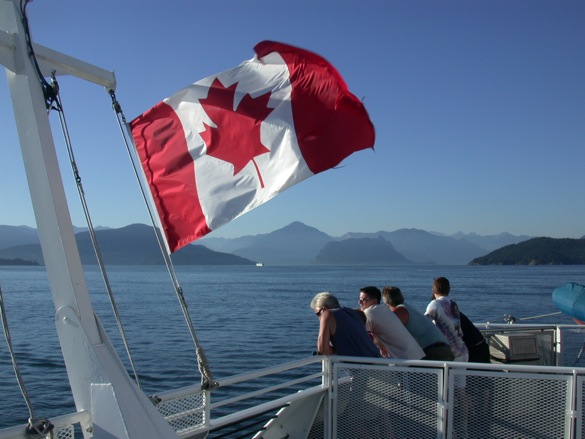 Hey, bucket lists are long and life is short. What's on your wish list? Snorkeling with belugas? Sleeping in a lighthouse? Skiing on Olympic-calibre mountains? Cruising the Inside Passage? Stalking the Spirit Bear? Tying the knot where movie stars say "I do"? Canada can deliver on your biggest travel dreams.
3. Rainbows are romantic.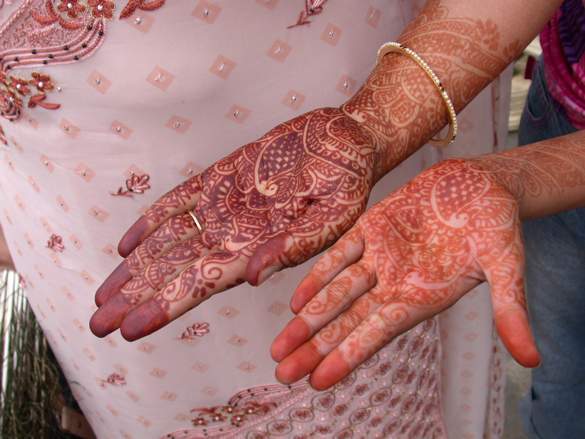 Canada has been welcoming new arrivals ever since the ancient aboriginal communities first greeted European explorers in the 1700s. In fact, we've become something of a model for cultural co-existence: the rest of the world is always glancing North of 49 for lessons in tolerance and diversity. (And high moral ground aside: the mix certainly makes for great ethnic food and festivals.) Canada doesn't particularly care about the colour of your skin or which way your sexual compass points. Gay, straight, ball cap, burka, brown, white–even Red State: you're welcome here.
4. Quebec is hot.
Niagara Falls is for lovesick teenagers. French is the language of love and Quebec, la belle province–over on the right of the map just above New York–is Canada's real Romance Central. Think of it as a little bit of Europe without the big airfare and attitude. C'est magnifique. (And while French-Canada is a great place to make babies, once they've arrived nothing beats Tofino on the wild west coast for a great family vacation.)
5. Food is an aphrodisiac.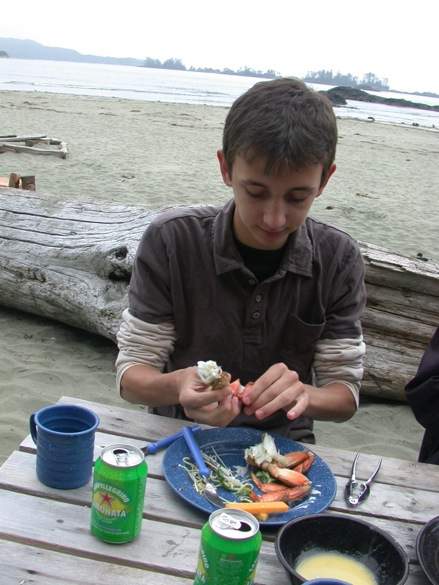 People who know food know Canada. It's that diversity thing again: pick a culture, pick a cuisine, pick a winner. You can nosh on Afghan palao one night and Belgian chocolate the next and keep working your way down the geographic alphabet from there. Seafood? Check. Slow food? Absolutely. No wonder Canada attracts the world's best chefs: Conde Nast recently declared our Chinese food even better than China's.
6. Not to mention, booze.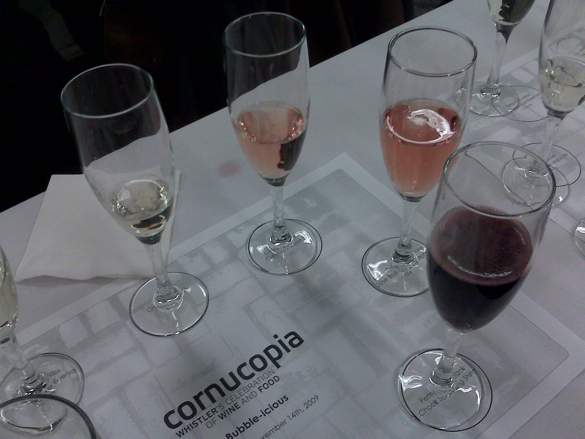 Would you like wine with that? Our wineries are good and always getting better; some can even give Napa a run for the money.  'Course if you're more of a cut-to-the-chase sort of romancer, you'll find what you're looking for with our superlative Victoria Gin, and Iceberg and Crystal Head vodkas…
7. Your heart should go pitter-pat.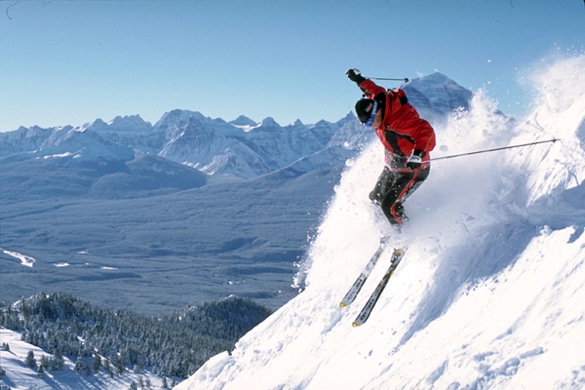 Just ask the 2010 Olympians: if you're looking for an adrenaline fix, you've come to the right place. River rafting; ice climbing; heli-skiing; back-country hiking: you'll find it all here–and often just a few hours from a city hub.
8. Winter just means more clothes to take off.
Canada has beautiful shoulders. Spring and fall are unquestionably the prettiest (and least pricey) times to see the country. And no one celebrates summer quite like a Canadian (well, ok, maybe the Swedes). But winter–we own winter. From Quebec's Carnaval to the Yukon Quest, from Whistler Mountain to the Rideau Canal: we speak snow fluently. And we'd be happy to teach you the language of winter too.
9. We're cheap. But not easy.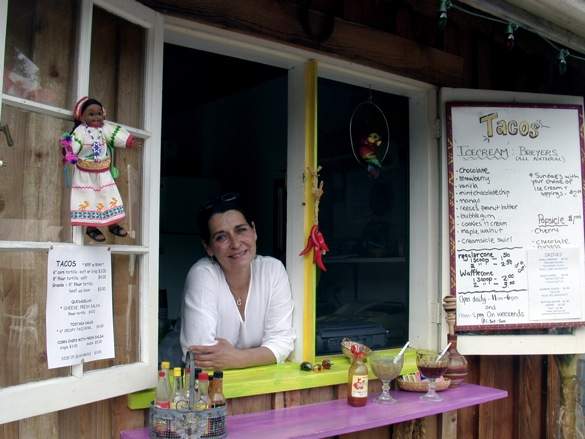 Have you looked at what a Euro buys in Canada these days? Or even a battered US dollar? Sure it might cost you a little more in airfare to get here, but once you're on the ground you'll find your travel budget goes further. There's accommodation to suit every taste and budget–hostels, B&Bs and luxury hotels–and dining options than run the gamut from greasy spoon to silver spoon.
10. You secretly want to be Canadian, eh?
This much-viewed YouTube video pretty much says it all:
Our WhyGo Canada site is still in development, but we know if there is anyone who can offer a wealth of the best Canada travel information, it's Julie, so check back soon (and often) as we build the ultimate resource for travel to Canada. In the meantime, ask Julie your questions on Facebook.
Photos by: 4 – Rosana Prada (aka Zanastardust), 7 – Travel Alberta, 8 – Ottawa Tourism, all others by the author and may not be used without permission.