ANDREW MCCARTHY: STORY TELLER
For some travelers of a certain age, hearing the name Andrew McCarthy conjures up images of a film about an ill-fated trip to a vacation home where the boss ends up dead. But in more recent years, Andrew has added to his already-accomplished acting and directing resume by becoming an award-winning travel writer.
Andrew – whose film career contains titles like "Pretty in Pink," "St. Elmo's Fire," and "Less Than Zero" – says that when he met Keith Bellows, the editor of National Geographic Traveler, at a party several years ago he told Keith, "You ought to let me write for you." Keith asked, "Can you write?" – to which Andrew replied, "I can tell a story."
He's repeatedly proven that he can tell great stories, bringing National Geographic Traveler readers along on trips to Morocco, Rome, Maui, Spain, and Ireland. His work has also been featured in publications such as Travel + Leisure, The Atlantic, Afar, and National Geographic Adventure. He's now a contributing editor at National Geographic Traveler, is a two-time Lowell Thomas Award winner, and was named the 2010 Travel Journalist of the Year.
We're thrilled that Andrew took time out of his busy schedule to talk with BootsnAll's Jessica Spiegel for "How I Travel," because to those of us who are among the aforementioned travelers of a certain age, it's a very cool path indeed that leads from "Weekend at Bernie's" to Travel Journalist of the Year.
---
I have a globe in my living room that I spend a lot of time spinning.
It's how a lot of ideas for trips are born with me. I look and think, what do they do there? And I go. Sometimes a patch of land looks interesting, the tip of South America, or the northeast coast of Brazil or the Tuamotu islands. And I go.
I love Paul Theroux's book on train travel in South America – "The Old Patagonian Express."
His travel books were a great influence on the way I traveled early on. They inspired me well out of my comfort zone. And it helped me realize that it's okay that a great deal of travel, especially solo travel, is logistics, loneliness and trudging.
I do carry a guidebook. They're helpful.
It doesn't make you a hero not to avail yourself of information.
I like to travel with a very loose outline, a starting point and a finishing spot…
…maybe pick a few places in between and leave the majority open. I bought a ticket into Cape Town, South Africa and ticket out of Dar es Salam in Tanzania, for eight weeks later. I gave myself only the rule of no air travel in between. That said, I like to know several things I'm going to want to do in the first few days of a trip, it helps ground me there and focus. Then I can begin to follow my nose.
Another way I like to travel is to pursue a quest…
…it gives focus to a trip that can prove really rewarding. I went to Tahiti with the intention of picking my own pearl from the sea. I met some really interesting people who were way off the normal circuit, and had a great sense of satisfaction and connection when I got it. It's a place I feel I know better now than had I just been traveling there.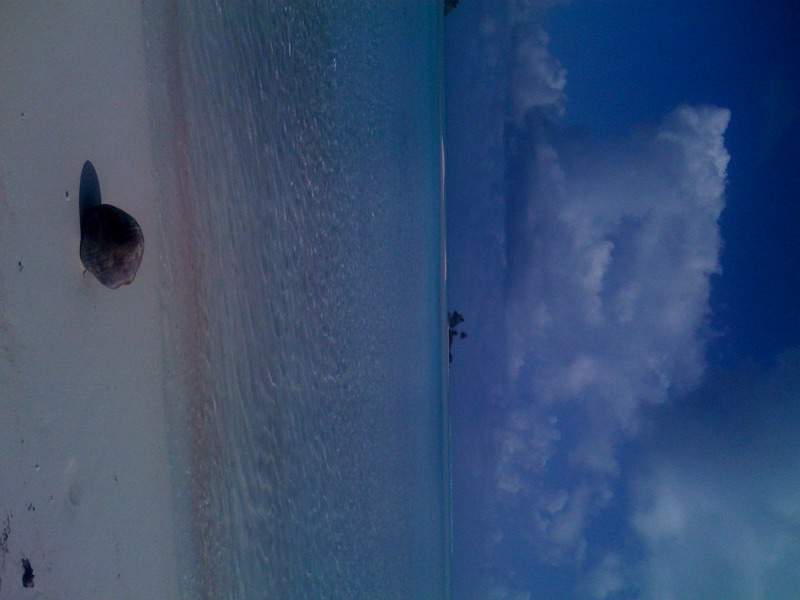 I went blind into Addis Ababa in Ethiopia.
No knowledge of the place. Arrived at ten at night after a fourteen-hour flight and had no idea where I was going to stay. It was for a magazine and the intention was to simply place a writer in a spot and see what happens. I got arrested. So maybe a little planning is a good thing.
I'd go to Hawaii any time, any day.
I tend to make myself scrambled eggs and bacon when I walk in the door.
Comfort food, I guess.
When it comes to where I stay, it's all location, location, location for me.
Where I stay goes a long way toward dictating what kind of travel experience I'll have. I enjoy checking into a fancy hotel, but after I'm there a short while I begin to feel claustrophobic, so if I'm paying, I never do. It's a layer of insulation from the place I'm visiting that doesn't make sense to me. I came to see Rome, not the Hassler Hotel. And I was never the hostel guy. I like a bit of space and privacy – and my own shower. I walked across Spain once on the Camino de Santiago – probably the most important trip I ever took – and they had refugios, hostels, along the way. I really didn't enjoy them and found myself checking into small inns and guesthouses. I met fewer German walkers and more locals. But really, I love nothing more then spending the night in a tent in the mountains, I used to spend a lot of time in the Absaroka and Wind River ranges in Wyoming.
My mind can really mess with me during jet lag…
…so I just try to blame everything during the first few days of a trip on it, so at least it has some benefits.
I say, "excuse me," "please," and "thank you."
It goes a long way – on the road and off.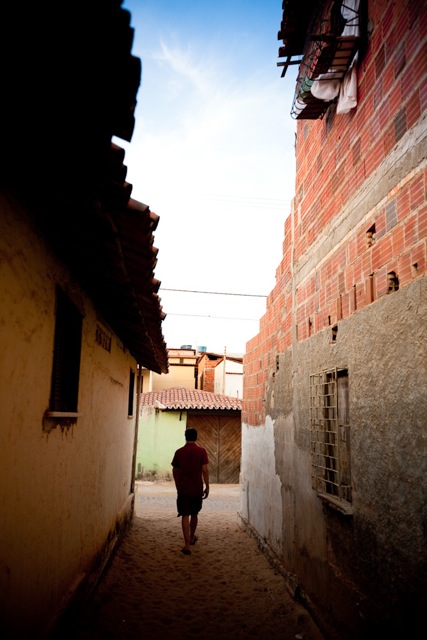 I'll ask for help constantly while on the road.
One: because I so often need it. And secondly, because it opens me up to people, and most people I encounter have a sense of pride about where they live and want me to experience their home in a favorable light. I've ended up at some very interesting family meals all because I asked where the temple was.
I love the Guggenheim Museum, but it's just a few blocks from my home, so I don't think that counts.
In Florence, I went to the Ferragamo shoe museum. It was really interesting, and the lines were a lot shorter than waiting to see The David. I think the Anne Frank house in Amsterdam is pretty amazing. I really like "house" museums. Stindberg's house in Oslo, and the writer's museum in Dublin are a few hours well spent.
Favorite packing tricks?
You pack the same for a week as for a month. Bring a rain shell.
I don't tend to miss things too much.
There are some people I miss… But that's different.
My trips aren't as long as they used to be.
I won't leave my family for more then a week now, whereas I used to travel for a few months at a time when I was single. It's a different kind of travel now, but nothing I ever did alone can compare with seeing the joy of my son burying himself in the Sahara desert under a full moon, or my daughter touching the back of a stingray in Fakarava. Everyone in my family, myself included, is a much better version of themselves when we get far from home.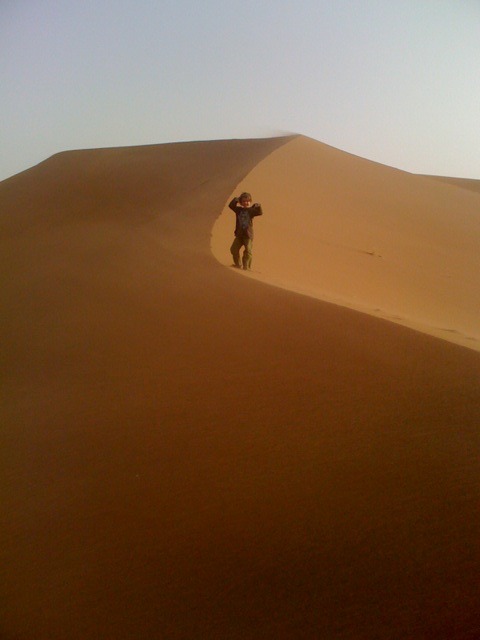 I have to admit. I'm a solo traveler at heart.
I was at Angkor Wat in the early 90′s.
I know it's changed a lot. I'd like to go back.
Walking across Spain on the Camino de Santiago for 500 miles changed my life years ago.
It gave me the confidence to branch out further afield. I'd love to walk it again some day, maybe with my son or daughter.
I'm not a great flyer…
…but I long ago decided it wasn't going to stop me from going where I wanted to go. But God damn it, I don't like it.
Mark Twain's line – "Travel is fatal to prejudice, bigotry and narrow-mindedness" – is a favorite piece of travel wisdom.
I think only 28% of Americans have passports. I think that's appalling. This is my soapbox. I think America is a very fearful place and it would be a lot less so if we got out into the world.
I find I'm just a better version of myself when I travel.
I feel my place in the world in a way that I understand more, I feel closer to my humanness, I like people better. I love to discover things. I never come back from a trip not feeling like I've grown at least a bit.
---
Inspiration, questions and format provided by Steve Bramucci.
Compiled by Jessica Spiegel
You can learn more about Andrew's acting, directing, and writing at his website, andrewmccarthy.com.
"How I Travel" is a BootsnAll series publishing every Tuesday in an effort to look at the unique and diverse travel habits of some of the world's most well known and proficient road warriors. Got ideas for who we should talk to? Drop us a note.
You'll find links to all the "How I Travel" articles on the How I Travel archive page, you can become a fan of "How I Travel" on Facebook, and you can follow the @howitravel profile on Twitter to get updates as soon as new features in this series are published.
all photographs provided by Andrew McCarthy and may not be used without permission