While Western Europe certainly has no lack of iconic cities which are ever so popular with travelers, when one thinks about Eastern Europe, it is Prague which first comes to mind. While this is obviously because the city is beautiful and worth a visit, its increasing popularity has driven prices up and turned it in a sort of Disney Land. For a less-touristy visit, try Budapest. This Eastern European city is as elegant (if not even more) than Prague, and though prices are also increasing, now is still the time to enjoy it on a reasonable budget. Are you already intrigued? Then check out the following eight reasons why you should visit Budapest now.
History
If you enjoy getting in touch with a country's past while traveling, than you'll certainly not be bored during your time in Budapest. Not only does the country have a long and varied history, but the capital has also managed to set up some excellent museums where you can immerse yourself in it. The two most comprehensive history museums in Budapest are the Budapest History Museum and the Hungarian National museum, with both covering approximately 2000 years of the country's past. Having said that, if you're short of time and money, the Budapest National Museum is definitely the best choice by far.
For those more interested in the events of the last century or so, start by visiting the House of Hungarian Photographers for a glimpse of Budapest life captured in timeless black and white (there is also a very-well presented photographic exhibition at the Hungarian National Museum), then continue on to the House of Terror and the Holocaust Memorial Centre for a chilling trip into the atrocities committed during World War II and the subsequent Soviet occupation, and finish with a visit to Memento Park, where statues built by the Russians were moved after the end of the occupation. Beware though that unless you have some information about the story behind each statue (the park has no signs set up), the place will appear to be an uninspiring collection of slightly-weathered statues.
Hills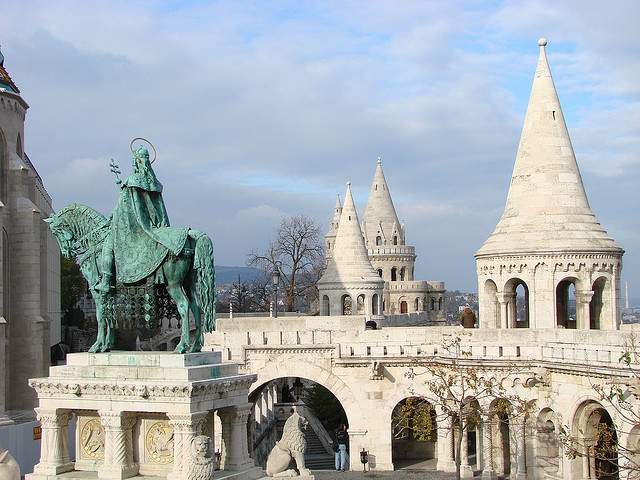 While you might want to climb Castle and Gellert Hill to take in the city in all its sweeping glory, a trip to these two spots in Budapest will end up being much more than that. Castle Hill is a truly magnificent sight where all you need to do to fill your day is walk around and observe its beauty. Turn round a corner and you'll discover a pretty fountain or statue, a building with colorful roof tiles, or a house so exquisite you'll just have to stop and take a picture.
Start your visit here with a good spin around the Royal Palace complex, where you can opt to enter the National Szechenyi Library, the Hungarian National Gallery and the Budapest History Museum. Then go take in the truly special Budapest view from the quirky Fishermen's Bastions, right beside Matthias Church which you can enter for a fee or simply admire from outside for its beautiful tiled roof. The rest of the hill is then best enjoyed at a slow pace for its little architectural pleasures.
Gellert Hill is more of a challenge because of its steepness and the number of stairs and ramps you have to climb to reach the top. But when you do, you will be rewarded by a view enjoyed from under the shelter of Lady Liberty's giant palm leaf. Just make sure you make the trip on a clear day, or you won't see a thing from this height.
Art and architecture
While parts of Budapest can seem a little bit raw and ill-maintained, it's not difficult to see the city's beauty beneath even the thickest layer of dirt or graffiti. This is because central Budapest is blessed with so many examples of neoclassical and secessionist architecture that all you need to do to be wowed is to wander around and keep your eyes open. For some architectural eye-candy, sign yourself up for a tour of Parliament (free if you're an EU citizen) and one of the Hungarian State Opera, then take a walk along UNESCO protected Andrassy Street.
If you opt for a trip to the zoo, you'll find yourself thinking that the highlight of this visit is not the animals but rather the extravagant buildings in which they are housed. The interiors of the House of Hungarian Photographers, the Hungarian National Museum and the Basilica of Saint Stephen are also visually stunning. Finally, if you're really into Art Nouveau interior design, don't leave without visiting the Bedo House, whose eye-catching exterior is only the prelude to the fantastic three floors inside which are packed full of home decorations and furnishings from the Secessionist period.
Baths
Whether you're looking for a warm retreat during the freezing winter or a cooling pool to splash about when the temperature rises in summer, a day at one of Budapest's baths will take care of it. Baths here in Budapest offer a selection of thermal baths, cold pools for swimming and saunas for relaxing. They are also often architecturally beautiful and unique, which adds to the experience in itself. A trip to the Gellert Baths will have you swim under an impressive glass dome, one to Rudas baths will remind you that Hungary was once under Turkish occupation, and a visit to the Szechenyi Baths can be the highlight of your trip if you go there at night and run, dressed only in your swimsuit, to the outdoor thermal pool to soak there under the stars.
Remember that not all baths are always open to both sexes, and that admission prices are not cheap, so you should visit early to make sure you can spend a good amount of time there. Also make an effort to remember to take a towel and swimsuit, as renting these is not exactly cheap either.
Beer gardens and cafes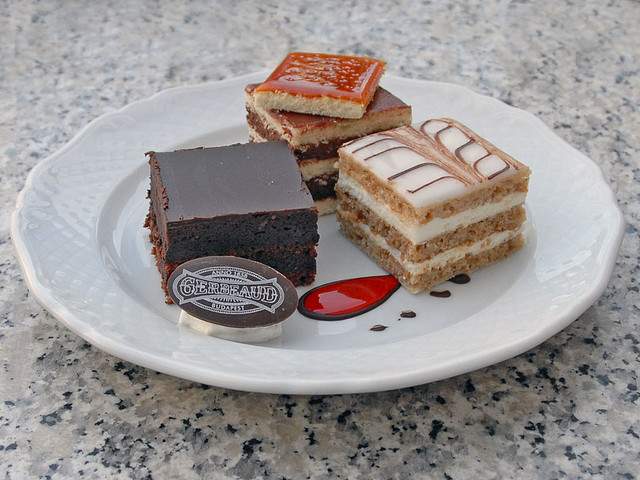 When visiting Budapest in winter you will often find yourself desperately seeking a warm corner to escape the chill outside. Happily,  the Hungarian capital has no lack of elegant and cozy cafes where you can enjoy a coffee or a hot chocolate accompanied by a slice of something sweet. Posh Gerbeaud is pricey by local standards, but is worth every penny because of its lavish interior. Ballettcipo is a more intimate option right by the opera house, and the New York cafe, dating from 1895, is great if you're looking for a visual experience rather than just a cup of coffee.
In summer, outdoor 'kertek' or 'Gardens' open around the city and are best for a glass of beer or wine, both cheap, good and plentiful.
Markets
If you really want to brave the elements and visit Budapest in winter, time your visit for shortly before Christmas when the otherwise grim street scene turns into a flourish of sparkles and decorations. Most importantly, you'll be able to catch the magical Christmas market which is held at Vorosmarty square from the first day of Advent.
After a freezing day of sightseeing, you'll find all the cold-related grumpiness melt away at the sight of so many exquisite locally-made objects and the smell of sausages, roasted meat and mulled wine. While there's no doubt that the whole thing is aimed at foreigners, the ware on offer isn't generally tourist kitsch. Nagycsarnok also has a reputation for being tourist, but this is where you need to head to buy all those tasty Hungarian treats, including those bright red salami you see in every picture of Hunagry. You'll also find food-related souvenirs in pretty packages to take back home, like paprika, pickles, cheeses and preserves.
The closest you'll get to an authentic local market experience is at the city park flea market, where anything from junk to treasure is put for sale. Whether you buy something or not is almost beside the point, as the fun lies in wandering around and checking out what's on offer as well as the local characters offering it.
Food
Hungarian food has often been criticiszed for its lack of vegetarian options, but who can blame the locals? Meat protein is considered essential for the long cold winters, as are the frequent glasses of mulled wine available around the city from little stands. You might at first feel a bit intimidates by dishes that teach you the meaning of 'meat served with meat', but you'll quickly realize what great comfort food Hungarian fare is. The plus side of such a meat-centered cuisine is that items like beef steak and duck won't cost you a fortune (unless they are eaten in top-end restaurants or restaurants specifically aimed at tourists).
Side dishes are commonly potatoes, bread and sauerkraut, and portions in places other than fancy restaurants are large. Hopefully, you'll still have space left for dessert after your substantial Hungarian meal – palacsinta (pancakes) and Galuska (sponge cakes) are common on restaurant menus, and myriad other types of cakes can be found at the many cafes around the city.
Transport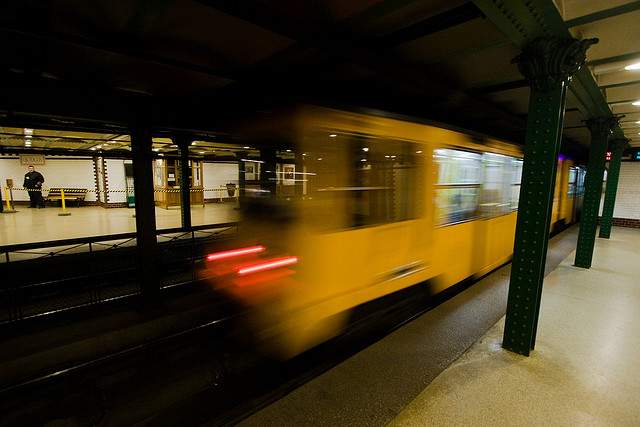 Before you have a small heart attack because of the look of public transport vehicles in Budapest, hold on and remember that, yes, they are old and not always perfectly clean, but the whole system is efficient and reliable, and when compared to countries like Iceland, the U.K. and Switzerland, it's cheap. This fact should cheer you up when you see little buses with people crammed like sardines inside them, and you might as well just lighten up and see it as a bit of travel fun. If the buses do not look appealing, you can reach most of the city's main sites by using the convenient metro. For an added experience, take a trip on Line 1, now a UNESCO protected site due to its status as the second-oldest metro system in the world. The stations along this line are really delightful, with little extra touches like iron supporting beams disguised as Corinthian columns.
Trams are also great if you want to keep yourself above ground, and while you're in Budapest, take the opportunity to travel further afield on affordably-priced trains. Consider a visit to Lake Balaton in the South, Heviz's thermal spas and pools, or one to Pecs, capital of culture 2010. Traveling even further, to Bratislava or Vienna, is also surprisingly affordable and cheaper than flying.
Ready to go? Compare prices on airfare to Budapest , look for hostels in Budapest, or read these indie travel tips for Budapest
Photos by TimDan2, Adam Jones, Ph.D, ChadBriggs, Brka, Dalbera, Sybren, Azso, Eole