Sometimes simply traveling to a new and unique country just won't cut it.  Whether it's a week, two weeks, a month, or even a year, sometimes a temporary stay as a tourist just isn't enough.
For some, living in a new culture is the best way to dive right in and really see what a country is like from a local's perspective.  Becoming a local, or expat, is a great way to truly get to know a country.   While taking off and actually moving to a foreign land may seem daunting to many, there are countless opportunities for those who are ready and willing to take that plunge.
To come up with this list, we considered:  the cost of living as compared to home; the ease of finding a variety of work; the visa process; the destination's expat community; and finally, the quality of life enjoyed.
So if you're looking to begin a new life abroad, the list below is a good place to start.
1. Colombia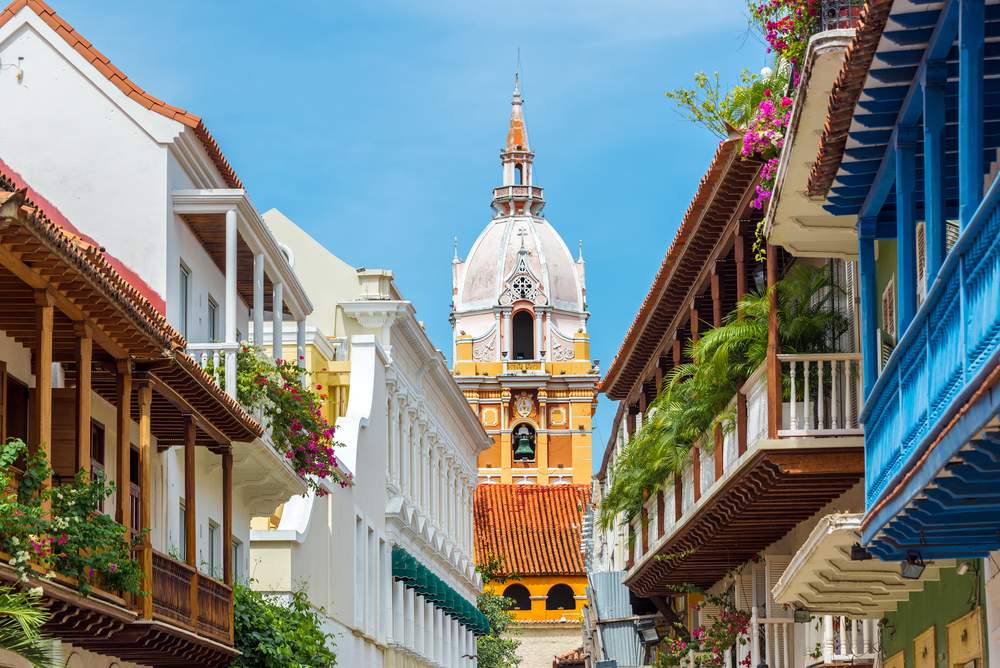 The quality of life in Colombia is quite high these days, and the doom and gloom of years past seem to be behind this wonderful country.  If you're looking for a vibrant culture that puts a priority on activities like dancing, eating, and a relaxed and laid back lifestyle, then Colombia is the place for you.  Medellin and Bogota are the best places to go if you're looking for a strong expat community.  While Colombia still lags behind more popular expat destinations like Costa Rica and Thailand, more and more people are considering it for their expat adventures.
Cost
It's no secret that Colombia is quickly becoming a favorite for tourists to visit, but what's it like to live there?  If you're looking for somewhere cheaper than the US, Australia, or Europe, coming to Central and South America is a great option.  A room in an apartment in Medellin, utilities included, can be had for as little as $240US/month, and it's possible to stay in a 2 bedroom, 2 bath apartment in the capital city of Bogota for $850US/month (try finding those prices in New York, Sydney, or London).  In addition to cheap rent, groceries, meals in restaurants, and adrinks out on the town are going to cost half as much as they would in North America, Australia, or Europe.
Working there
If you're from a country with a strong currency, it's almost always ideal to be location independent and earn money in your home currency (travel writing, web consulting, etc). But if that's not a possibility, you could teach your native language. Native English speakers will find that there are opporunities to teach English almost everywhere that English isn't the main language, Colombia included –Just check out these questions you should ask before accepting a TEFL job first.
For the most benefits teaching abroad, like better money, check out universities and public schools.  Private tutoring is also a good money maker, as sometimes teachers can make upwards of $20US/hour.  While teaching is probably the most popular way of making a living abroad, you can also look into service work.  Working the hostel bar or front desk in exchange for accommodation, food, and extra spending money is something many young expats like to do.  If you're fluent in Spanish, you can also look for jobs in restaurants and bars.
Visas
It's possible to get a resident visa in Colombia, but if you're only planning on living here for a short time (i.e., up to 6 months), it's not really necessary.  U.S. Tourists can enter Colombia for up to 90 days without a visa, and then extend it before it expires another 90 days for up to 6 months.

2. Mexico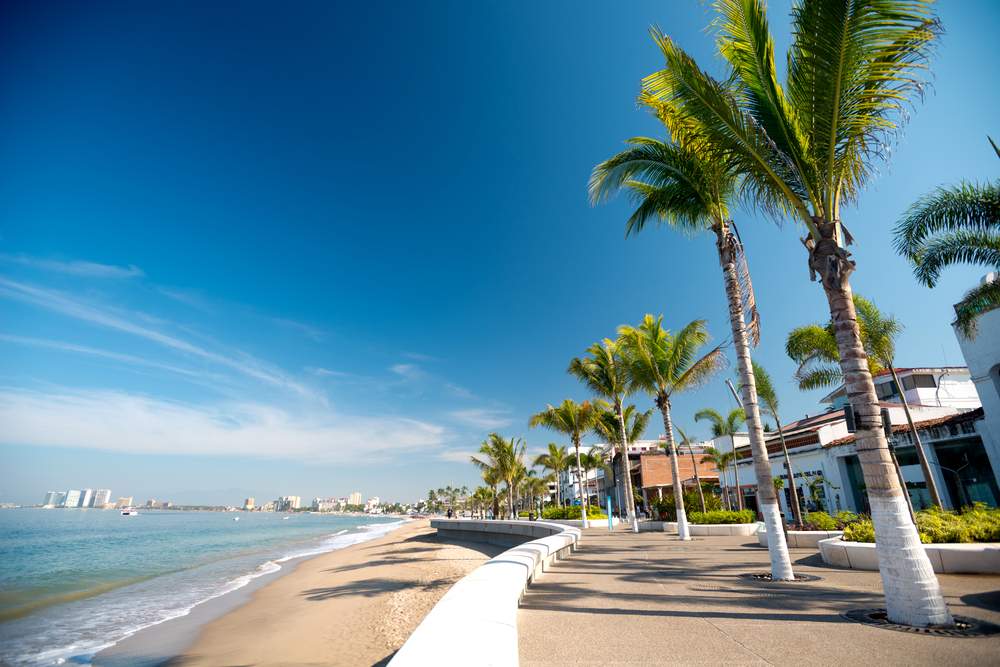 For many Americans, Mexico is a great expat destination that still leaves them close to home and their families.  But even if you're not from the US, Mexico is another great, low-cost destination to live for those looking to get away.  Like in many Latin cultures, the pace of life is just slower in Mexico, which is a major plus for many coming from the hustle and bustle of other western countries.
The beaches, the weather, the food, the ruins, and the history are also major highlights for any expat thinking of a move to Mexico.  As far as expat resources go, it really depends on where you want to live.  You can live in cities like Puerto Vallarta or Playa del Carmen if you want to be around a lot of other gringos and all the western amenities you need, or you can live in a place like Guanajuato City, spend less, and really immerse yourself in the culture.
Costs
According to Tim Leffel, travel writer and blogger at Perceptive Travel, he rents two side by side apartments (both furnished 2-bedroom 2-bath with included utilities and internet) for about $800USD/month in Guanajuato City, Mexico, a UNESCO World Heritage Site.  Food and entertainment prices are similar to Colombia–so about half of what they'd cost in the US.
Working there
Teaching English is always a possibility in Mexico, but wages tend to be low.  If you want to have a good quality of life in Mexico, consider what transferable skills and experience you may have and how you might make a living in your home currency. Real estate, running an online business, or becoming a dive instructor are all possible job opportunities.
Visas
Like Colombia, it's possible to get a work visa in Mexico, but the process is long, frustrating, and can get expensive.  The standard tourist visa for Americans in Mexico is 180 days, so if you wanted to stay longer, a visa run to a bordering country is necessary.  The current law doesn't state a time limit you have to be away before re-entering Mexico, but like most things in Mexico, it will most likely depend on the mood of the border official.
Want to know about taking a gap year?
3. Thailand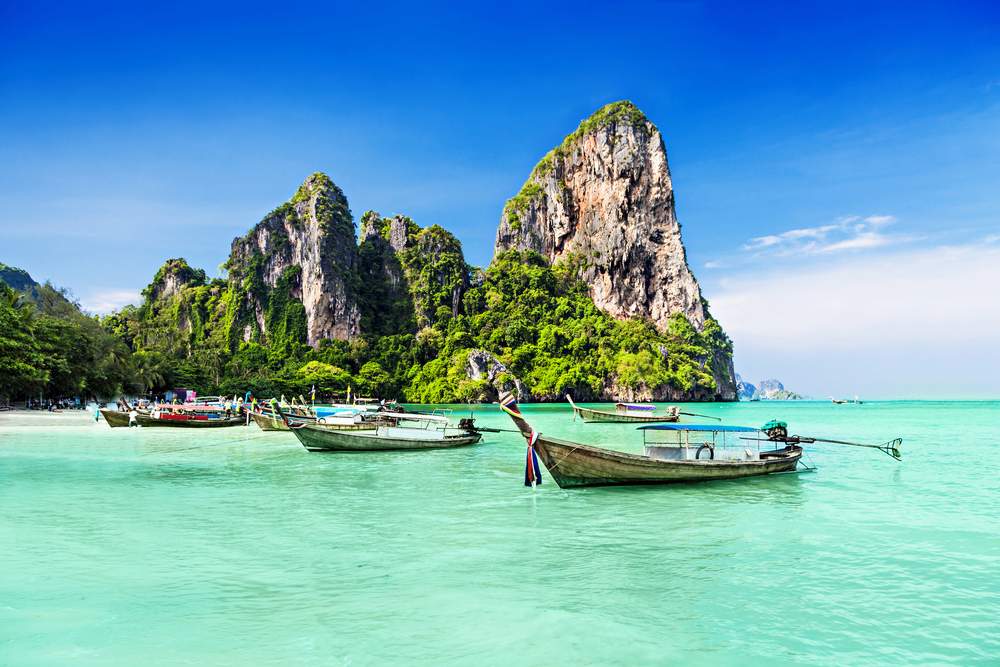 Thailand
has been popular on the backpacker circuit for decades now, and while some of the more hard-core travelers dismiss Thailand because it isn't as authentic as it used to be, it's still an amazing place to visit and an equally amazing place to live.  You'd be hard-pressed to find many people living in Thailand who don't love it.
It's paradise, with the big, bustling cities, the picturesque beaches and water, and the mountains and highlands in the north.  The diversity is amazing, the people are friendly, the food's delicious, and everything's cheap.  Some may downplay Thailand as ruined by tourism, but tell that to the hundreds of smiling faces you will encounter on a daily basis.  Because of its international popularity, expats won't have too much trouble finding other expats and resources, especially in cities like Bangkok and Chiang Mai.
Costs
The cost of living is extremely low, as Nicole Boyer points out.  "I lived in a beautiful 5 bedroom home with a nice front yard, 2 kitchens (1 Western, 1 Thai), hardwood floors and a bar inside the house, all for $60/month."  This was in Chiang Mai, so if you're planning on living in Bangkok or an island, costs will be a bit more, but not astronomical.  Eating in Thailand, no matter where you are, is very inexpensive and costs as little as $1US for a meal (at a street cart-Thai restaurants are not much more).
Working there
For those people who don't have a location independent job and need work in Thailand, teaching English is your best bet.  Even if you decide to wait until you arrive in Thailand to get a job, you can literally be working within days.  There are also plenty of expats who work in hostels, guesthouses, and bars, but teaching English is the easiest and best way to start making some money.
Visas
You can get long-term tourist visas for Thailand before you arrive, and if you plan to stay awhile, it's probably your best option. Even if you don't get a job before leaving your home country, you can still work legally if you are willing to sign a year-long contract with a school that will take care of your visa.  If you don't want to commit, though, you can still work, albeit illegally by Thai law.  While it's never a good idea to break the law, it's a little different in these circumstances.  Countless English teachers use their tourist and non-imigrant visas while working.  The downside of this is that you will have to do visa runs to a capital city outside Thailand and apply for an extended visa every 30 days.  You can go to the Thai embassy in Yangon, Burma Vientiane, Laos, Phenom Phen, Cambodia, or Hanoi, Vietnam and spend at least 24 hours there (sometimes more) while they process the extended visa.
> Find out more about how to budget for Thailand
>> Check out some of Thailand's best beaches

4.Vietnam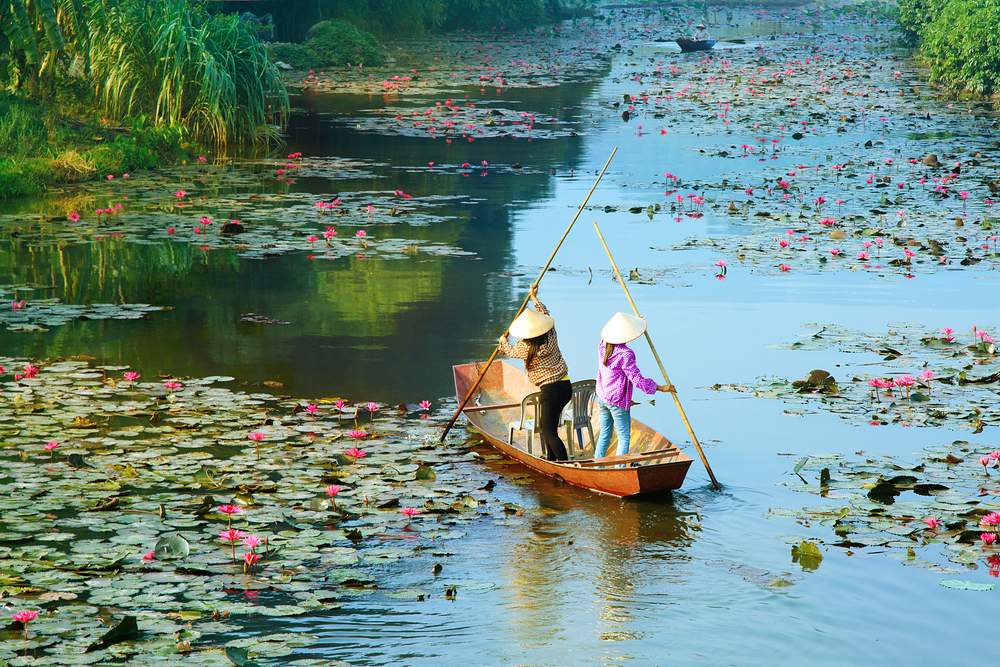 If you're looking for a place that's a little more off the beaten path than ultra-touristy Thailand, then consider a jaunt over to Vietnam.  While it may be a little more rough around the edges and take a little more getting used to, once you adapt,
you'll love living in Vietnam
.  Vietnam is completely different than most western countries (though the bigger cities like Hanoi and Saigon have all the western amenities you may need), so expect major culture shock.  But if you're willing to throw caution to the wind, you'll be rewarded with amazing culture, friendly people, top notch food, and amazing sites.
The pollution, crowds and frenetic pace of life, especially in the larger cities, can get to some, but others find them exciting.  The expat community isn't huge compared to nearby Thailand, but for what it lacks in size it makes up for in enthusiasm.  Sherry Ott, of Otts World, "was actually overwhelmed by all of the help and inclusion I received.  It sort of felt like living in a small town again."
Costs
The super low cost of living is a major attraction to expats living here.  Sharing a home with one other person can cost as little as $350-400US/month for rent and utilities.  Food, even if eating out, is dirt cheap if you eat like locals (which you should as Vietnamese cuisine is amongst the best in the world).  A steaming bowl of pho (which the locals eat for breakfast) can be had in alleyways across the country for around a buck.  Even beer, especially the local Bia Hoi, is extremely cheap (25 cents for a glass in many roadside "bars").
Working there
Even if you don't have a company willing to send you here for work, it's possible to live a pretty decent lifestyle while teaching English (your easiest method of employment).  Teaching for an ESL school is the easiest way in, but pays the least.  Networking is the best way to find better, higher-paying work, as many companies hire teachers to instruct their employees several hours a week.  Private classes pay teachers much more money.
Visas
The Vietnam visa situation is changes often, and it's different depending on where you're employed, so be sure to do your homework.  If you get a job teaching ESL before leaving your home country, the school should take care of your visa situation for you (or at least assist).  If you're planning on coming to Vietnam before finding work, then apply for the 3 month tourist visa, which can then be extended once there.  There are a lot of shady companies that deal with visa extensions, so go straight to the embassy to avoid any trouble.

>> Read more about living long-term in Vietnam
5. Australia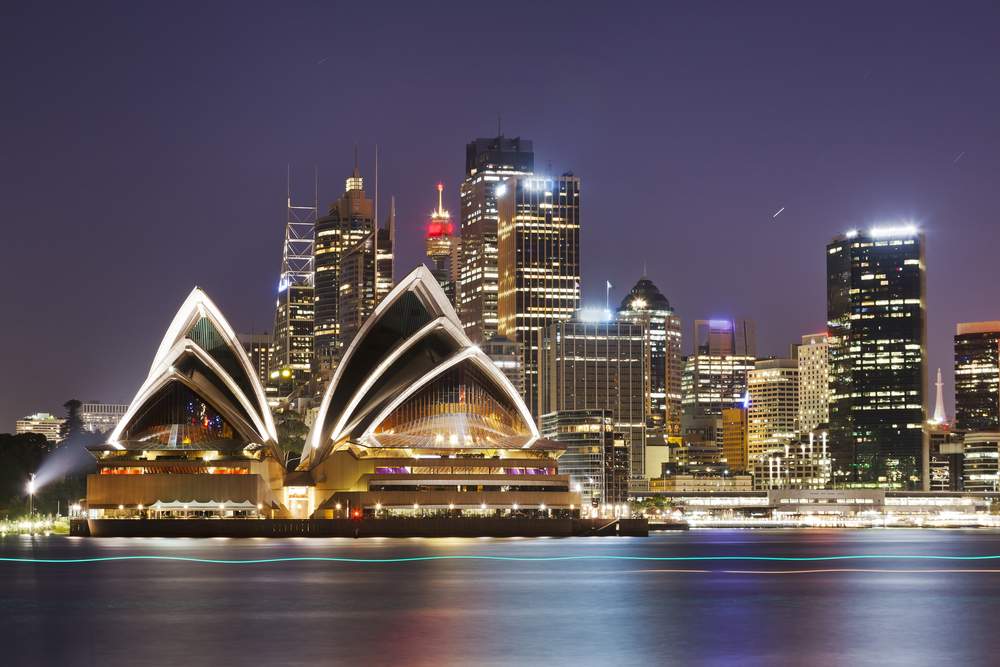 There are many pros and cons to living in destinations like Australia, particularly for Americans and Europeans (at least those who speak English as their first language).  Obviously the language barrier is nonexistent and the customs and culture are more similar, so adapting to culture shock is much easier.  That said, the comforts of a language and some culture in common don't come cheap.
Costs
The one major downside to life in Australia is cost.  Rent and cost of living is typically as high or higher that it is at home.  According to Brooke Schoenman, of Why Go Australia, "The cost of living in Sydney compared to my hometown in the Midwest USA is outrageous."  Rent in a tiny little shared house in Sydney can be as much as $700US/month per person.  Groceries and dining in Australia are also expensive, especially compared to countries in Central/South America and Southeast Asia.
Working there
On the flip side of the costs, Brooke found that "finding a job is easy if you're working hard at it and are open to possibilities."  Working in restaurants, hotels, and bars may not pay loads, but plenty of jobs are available.  If you're planning on being in Australia for the long haul, you'll have better opportunities.  Brooke states that "for those on more long-term visas, it is easier to get in with the recruitment companies that play such a large part in finding professional roles here."  If you're skilled in technology, plenty of jobs are available.
Visas
The visa situation is a little more straightforward, and there aren't as many loopholes as in developing countries.  For Americans, it's a little more difficult to get an Australian working visa (particularly if you're over 30) than if you're from a number of other countries in the UK or EU.  If you're an American under 30, it's easy to get the work and holiday visa, which permits you to work in Oz for up to 12 months.  You can also get a sponsored work visa, but only if you're hired by an Australian company.
>> Learn more about things to do in Australia
6. New Zealand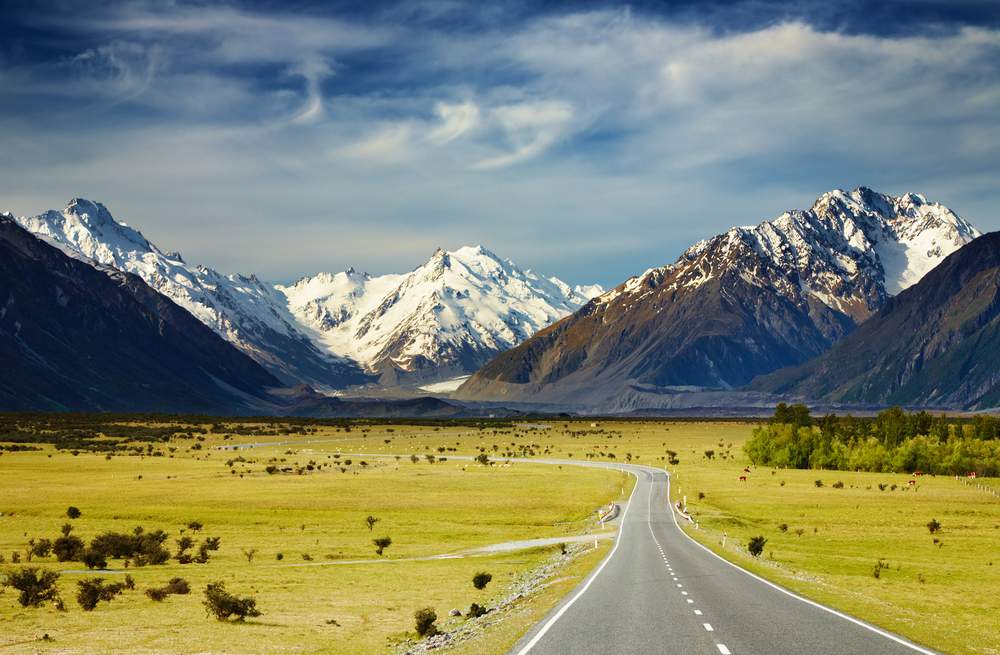 Many of the same pros and cons from Australia are applicable to New Zealand, particularly the lack of language barrier and any major culture shock.  The
highlights of living in New Zealand
are many.  The main one is probably the sheer beauty of the entire country.  There's every type of landscape you can imagine here: from fjords, glaciers, and mountains to vineyards, geothermal attractions, and beaches and everything in between.  Add the extremely friendly people to the mix, and you have an amazing place to call home.
Costs
Costs in NZ are going to be similar to most other western countries.  If you don't live in Auckland or Christchurch, costs could be a bit lower (depending on the current exchange rate).  It's possible to find a room in a pretty nice house for about $300US/month.  Grocery and food costs are similar to Australia, the US, and most of western Europe.
Working there
Like Brooke in Australia, Kelly Lewis, of Go Girl Guides, says that "finding work in NZ is incredibly easy."  There are tons of options for those on working holiday visas, including the run of the mill restaurant and bar work.  Finding work at different tour companies is also a possibility.  Kelly found work from a site similar to Craig's List at a company who did Lord of the Rings tours.  There's also seasonal work as fruit-pickers and service staff at ski resorts.
Visas
If you're under 30, then obtaining a working holiday visa is relatively easy and straightforward.  You can apply online and be approved in a matter of days.  For those over 30, it gets a bit more complicated.  You need to be hired by a New Zealand company who would then sponsor you for a work visa, or if you plan on running your own business, you can apply for a long term business visa.
Some Other Options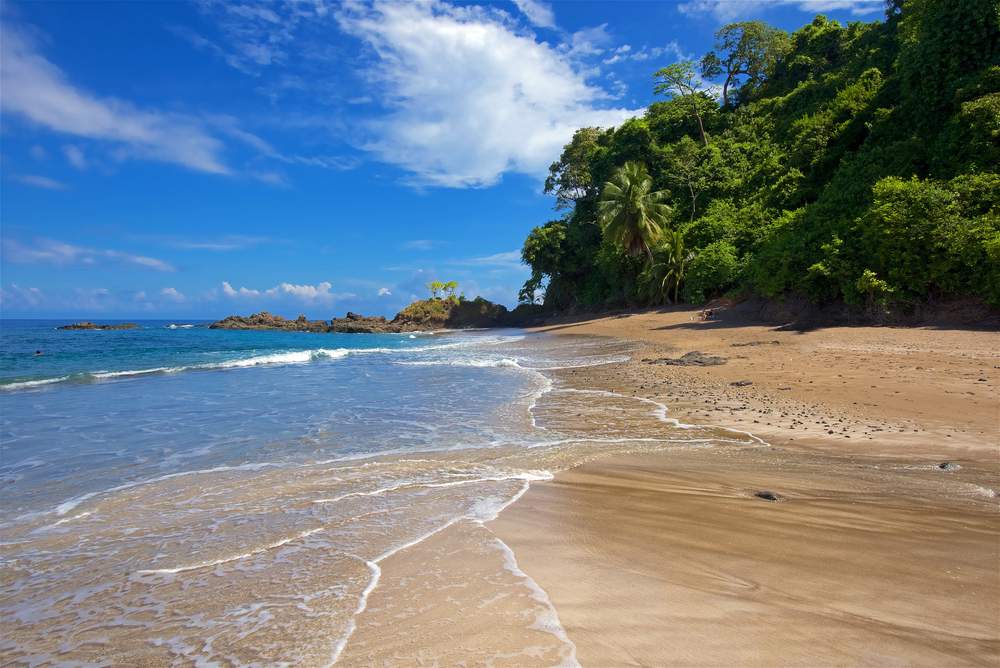 In Central America,
Costa Rica
has become a very popular expat destination over the years, with low costs of living (2BR apartments for about $350US/month) and stunning natural beauty.  Whether you're a business owner, retiree, or English teacher, options abound.  The negatives for living in Costa Rica are the visa situation (it's very difficult to get a work visa, so working illegally on a tourist visa and doing visa runs every 90 days is the norm for many who don't own a business in the country) and the growing number of gringos, making some parts less authentic.
In South America, Argentina is a great place to live for those looking for a more European feel (especially in Buenos Aires) without the European prices.  Over a decade ago, after the collapse of the Argentine economy, an influx of western expats and tourists took advantage of the devalued peso.  Times have gotten much better though, and while it's still cheaper to live in Buenos Aires than European, Australian, or American cities, it's not nearly as cheap as it once was.  As with most Latin-American countries, obtaining work visas is tricky, and most work on tourist visas.
For Australians, many European countries give those under 30 a very easy opportunity to obtain a working holiday visa.  It's a fantastic opportunity for young people from Oz to take up to two years to live in certain countries in Europe.  The options aren't as many for Kiwis, but people from New Zealand (under 30) have a pretty easy go of obtaining working holiday visas for Britain, Ireland, and France.  If you're American and want to live as an expat in Europe, good luck.  Your best bet is probably to study and work on the sly, under the table if you dare. They don't make it easy for us, but we don't make it easy for them, either.
Have you ever lived abroad as an expat?  Have you lived in one of the above countries?  What was your experience like?  Have you lived somewhere else and think it should be included?  Comment below!
Thanks to Tim Leffel, Jeff Jung, David Lee, Nicole Boyer, Sherry Ott, Brooke Schoenman, and Kelly Lewis for sharing  their expat experiences.
For more on living and working abroad, read: 
Photo Credits: MJ Prototype, Jess Kraft,  Chris Howey, saiko3p, John Bill, Pichugin Dmitry, Taras Vyshnya, PAUL ATKINSON.