A desired land for many travelers and backpackers, Russia still remains largely unexplored. The Red Square and the Kremlin, St. Basil's Cathedral, The Hermitage and other famous sights of Moscow and St. Petersburg as well as the vast and cold area that is Siberia are known to many. However, a country that currently spans 9 time zones (previously 11) surely has much more to offer.
The Cold War, together with the Iron Curtain, contributed to creation of quite a number of myths and stereotypes that Russians to this day have about the outside world and that the outside world still has in relation to Russia.
For example, many people still assume that it's always cold in Russia and there's always snow. While this is certainly true for some areas up north, this description can in no way be applied to all federal subjects of Russia, of which there are 83. The South of Russia, namely the Krasnodar region (the main agricultural and resort region of the country), is one of the warmest parts of Russia with temperatures in the summer sometimes reaching 40C (105F).
Due to its excellent location within the country and in relation to mountains, seas and rivers, there is a lot to do and explore in the South of Russia, but let me present the Top 7:
Ski and swim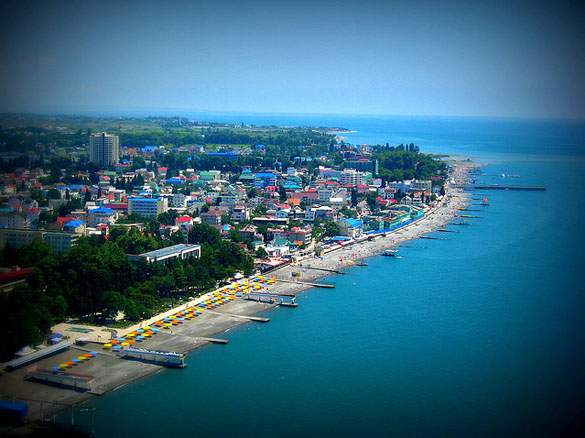 Yes, you can do both here! The Black Sea coast is a popular resort strip for locals and people from other regions. Nowadays more and more foreign travelers visit , as the region will host the 2014 Winter Olympics and along with foreign investment flows, the area is also receiving more and more attention from tourists.
Sochi, a famous resort for Russians, will be the host city. In the summer, the sea temperature can rise up to 28C (82F) with the average being 23C (73F) and swimming here is an absolute delight. Like everywhere else, there are free ("municipal") beaches and beaches that belong to certain hotels and are available to guests for an entrance fee. The climate in Sochi is subtropical; it can be humid in the afternoon on a hot summer day, however mornings and evenings are perfect for swimming and sunbathing or simply having a walk down palm promenades.
At the same time, a mere 67km (41mi) away, there is another resort called Krasnaya Polyana. This is where you ski, snowboard and go sled riding. Due to the Olympic construction and development going on, the resort has increased prices that were already not moderate, so you might end up paying more for accommodation or equipment than somewhere in the Alps, however it is worth a visit if only for the breathtaking mountain views and for the food that somehow tastes even better when you're so high up.
See the dolmens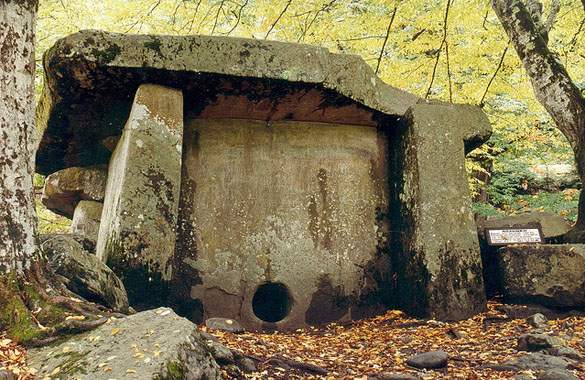 Dolmens (portal tombs) are single-chamber megalithic graves, usually consisting of three or more upright stones supporting a large flat horizontal table. They look very much like smaller versions of the Stonehenge. Northern Caucasus and the Black Sea region are home to many of these constructions of unknown descent. While not exactly a breathtaking sight, it surely is interesting to touch and feel something that was quite possibly erected four or five thousand years BC.
Try local food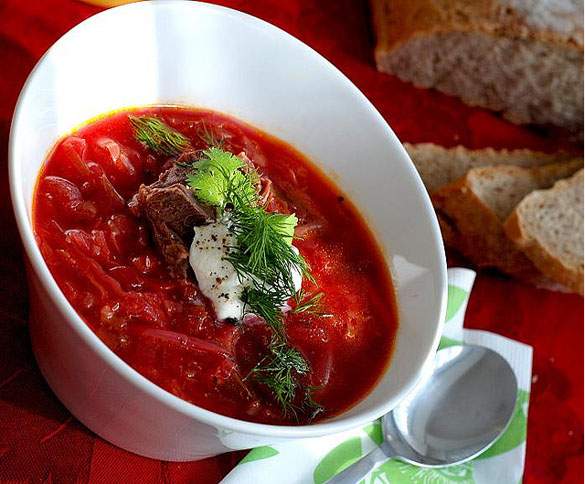 Do you know that there are over 80 variations of borsch? Kuban (Krasnodar region) has several of its own. More often than not a Kuban borsch is vegetarian in the summer and based on beef broth in the winter (beetroot is normally left out). In the summer, you can also try green borsch, which has no cabbage and instead uses  sorrel as a main ingredient. Don't miss shashlik (pork BBQ, also sometimes available as poultry or fish) served with grilled vegetables, bread and fresh onions. Also, pirozhki and vareniki are plentiful.
Take a wine tour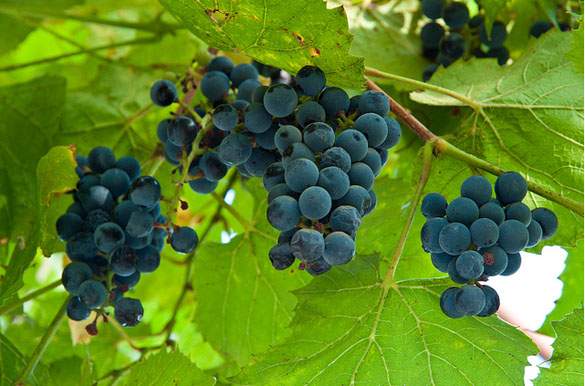 Good Russian wine is a tad difficult to come by and yet there are some quality wine products to be found should one know where to look. Two good places for wine tasting are both located in the vicinity of the resort town Anapa. The first factory produces Chateau Le Grand Vostock, which has become popular in recent years and is a good choice both for dinner and for a holiday meal. Apart from that, the factory offers its guests to stay at its hotel at a surprisingly affordable price and take a tour not around the factory. From here you can also easily visit neighboring resort towns, go horse riding, fishing and hunting.
Abrau Durso, the second factory worth visiting, was founded in 1870 and has a 140-year history of winemaking. Known for its champagne and sparkling wine, the factory offers all in all 7 tours that may or may not include a wine tasting.
Explore Taman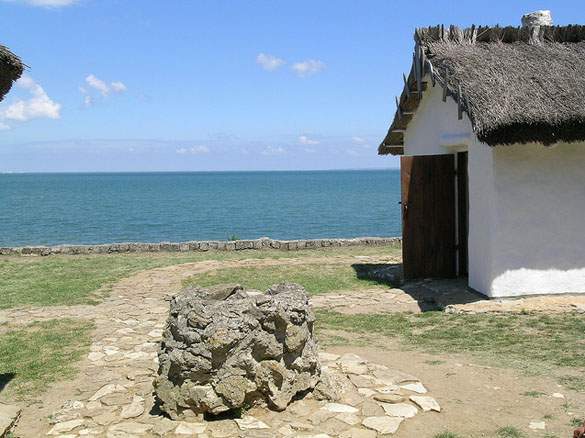 Taman is the first settlement of the Black Sea Cossack Host,. From the end of the 15th century until 1783, this was the site of a Turkish fortress. Small and slightly remote from the main attractions of the South of Russia, Taman has nevertheless a lot to offer, like the ruins of Hermonassa and Tmutarakan, ancient towns that existed long before the present settlement was founded. There's also a  wine-making museum, memorial house of Mikhail Lermontov ( a famous Russian poet and writer, who partially based one of his books in Taman), and museums dedicated to Cossacks and Roman Domus. The oldest Orthodox church in the Krasnodar region (built in 1793) is also here.
Cossacks in Krasnodar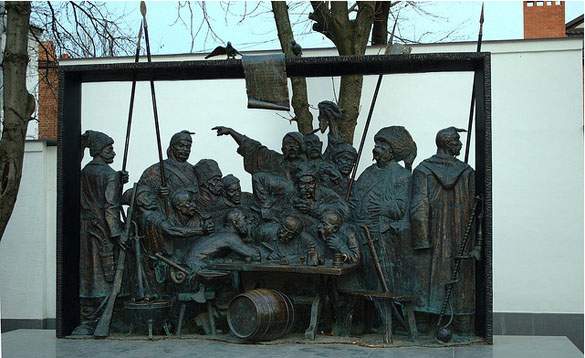 Krasnodar, the administrative center of the region of the same name, was founded on January 12, 1794 and originally was known as Yekaterinodar which stands for "Catherine's Gift" thus recognizing Catherine the Great's grant of land to the Black Sea Cossacks and Saint Catherine, the Martyr, who is considered to be the patron of the city. After the October Revolution, Yekaterinodar was renamed Krasnodar, meaning "red gift" which could stand for either beautiful gift or Red (Army) gift.
It was meant to be a fortress built by the Cossacks in order to defend the borders and claim Russian ownership over Circassia contested at the time by Ottoman Turkey. From then on, the destiny of the Host was full of turmoil, at times they were in favor of the state and at times not. The current government aims to resurrect the Cossack traditions and thus Cossack monuments, memorabilia and customs are in abundance.  In fact, most of the monuments in the city are dedicated either to Catherine the Great or the Cossacks. Do pay a visit to the State Archeological Museum to see the exhibition on the Cossack way of living and see some of their relics. Every Sunday at noon there is a fascinating change of guard in the center of the city.
Go on a hike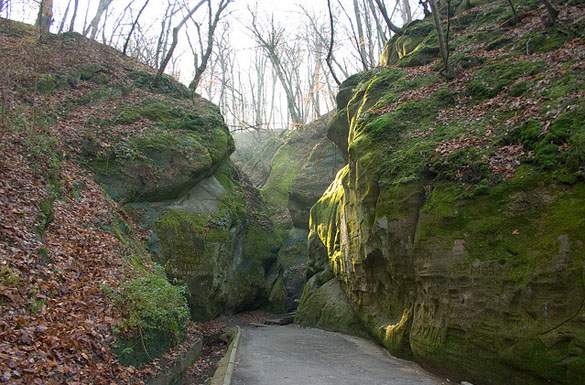 Goryachiy Klyuch is a small town about 60km (37mi) away from Krasnodar. It is famous for its mineral water and hiking trails. Most of them start directly in the town (it is located in direct proximity to the Caucausus Mountains) and last from only several hours to a few days. The area is rich with waterfalls and caves and is only 72m (236') above the sea level and yet the air already feels different, clear and pleasant to breathe in.
Snow is rare in this area, so hiking is possible spring through fall. The town is conveniently connected to Krasnodar and almost all seaside resorts, so whether you rent a car or not, it's easy to get there for a day out of the city. Apart from hiking, the town can offer its visitors thermal recreational baths recommended for people with cardiovascular diseases.
All in all, the South of Russia offers a great range of activities to suit travelers with diverse tastes and interests, be they athletic, culinary or cultural.
Ready to go? Find airfare to Moscow, book hostels in Moscow, book an adventure tour in Russia, or read more about Eastern Europe:
Photos by: killerbass, fed1961, tanya !, algalkin, Dzhus, Vyacheslav Fomichev