"Focus on the journey, not the destination." – Greg Anderson
As keen as we all usually are to get somewhere – whether it' backpacking, a romantic holiday or simply a two day trip for business – the flight is rarely the part of the journey most of us look forward to. In fact, for every small child bouncing up and down in excitement and peering out of the window, there are plenty of adults who are actively terrified of flying: 40% of people apparently experience anxiety, at least 60 million admit that they are scared of it and it's thought that travelers avoid up to six million flights a year simply because of fear.
Celebrities with aerophobia include David Bowie and Kate Winslet, and Jennifer Aniston has been quoted as saying she would "rather stay at home than get on a plane." Even for the remaining travellers who can stomach being airborne without clutching onto the arm of a stranger, flying can be cramped, boring, and annoying (especially if you're seated next to one of the people described above).
The truth is that we all know that flying to your destination isn't the most environmentally friendly way to go, but – with roughly 74.6 million flights every year and all too few viable alternatives for many of us – it looks like planes and our need for them are here for the foreseeable future.
So, until teleporting is perfected, here are eight good reasons to sit back, relax and try to make the first and last part of your journey as enjoyable as the bit in the middle.
1. It`s one of the safest ways of traveling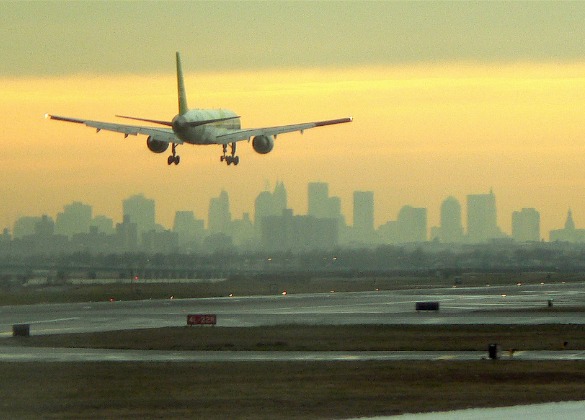 Few of us panic getting into a car, but they are actually 19 times more dangerous than planes: your chances of being involved in a plane crash are one in seven million. To give that a little perspective, if you boarded a flight every single day it would take 26,000 years to get into trouble, and a fully loaded Boeing 727 would have to crash every single day of the year to equal the current level of car fatalities.
If those statistics don't put your mind at ease, know that planes are built to withstand far more than the average passenger gives them credit for. They can fly safely to their destination with just one engine, can glide for 30 minutes and land with no engines, have enough fuel on board to choose a number of alternative places to land and have two or three autopilot systems and three or more back-up computers in case anything goes wrong.
Even on a run-of-the-mill flight there's no reason to be scared. Turbulence – one of the main reasons people hate to fly – usually averages out at around 0.3g to 0.4g a flight. That sounds terrifying, until you find out that planes are built to cope with 6 or 7g: twenty times the level at which you start whimpering.
>> Read: How to Control a Fear of Flying
2. You're in good hands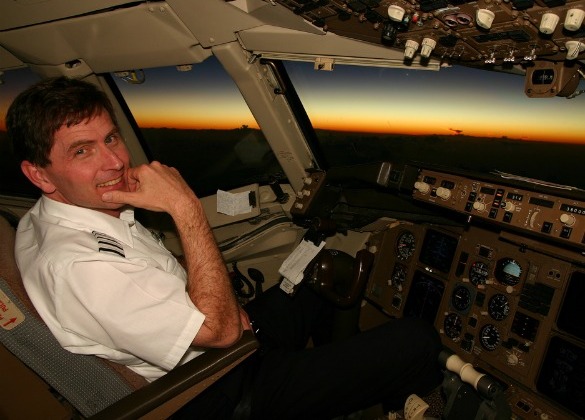 As appealing as it would be from a comic perspective, airlines don't employ small red-bottomed monkeys to get you from A to B. Your pilot has had a minimum of 1,500 hours of flight time, 500 hours of cross country flight time, 100 hours of night flight time and 75 hours of instrument operations time, and is supported by up to three or four co-pilots or officers. Ground-based staff know exactly what they're doing too, with air traffic controllers going through three or four years of training before they start directing the plane you're sitting on.
And – in the unlikely chance that anything goes wrong – you`ll know it: as of 2008, all pilots and air traffic controllers are required by law to speak English so that there are no emergency communication errors. What's more, your airplane has probably been given a lot more love than your car has. It has gone through 12 hours of maintenance for every one hour it spends in the air, and has had a major overhaul in the last four years requiring 22,000 man-hours of labor.
3. The food is getting better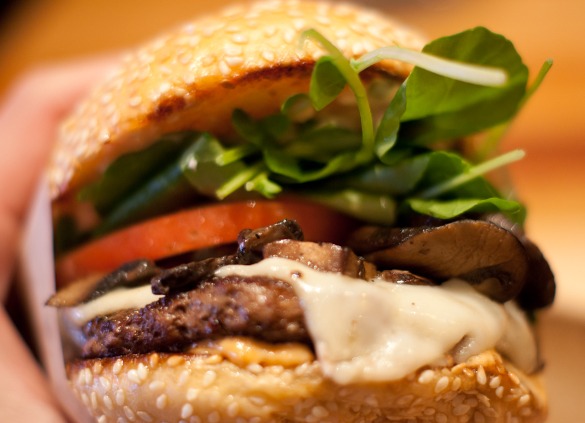 It might be difficult to believe it when you peel the tin-foil from your unidentified lump of what was presumably once an animal, but plane food quality is actually increasing. Fierce competition between airlines means that they either have to offer no-frills, pay-as-you-go service, or something worth tempting their customers back with. And some companies are really throwing themselves into this arena with gusto.
Austrian Airlines has an on-board chef on every flight and one quarter of flight attendants are trained sommeliers; Cathay Pacific has on-board toasters and rice cookers. Gordon Ramsay, Michelle Bernstein and Juan Amador are just a few celebrity chefs who help to concoct in-air menus, and Quantas has a self-serve bar on one of its key flights. Meals 30,000 feet in the air now include Brazilian sirloin, caviar, hamburger and duck: all food you'd probably queue to eat on the ground. And with competition between airlines just getting tougher, you can expect these culinary standards to keep going – excuse the pun – up and up.
4. It allows you to switch off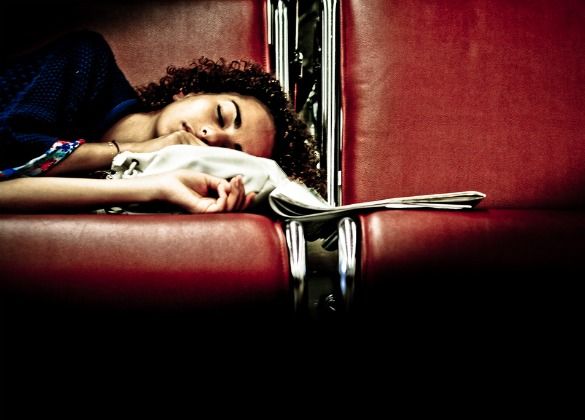 This may come as no surprise, bearing in mind the fact that you're reading this article online, but apparently the average adult is now spending three hours a day surfing the internet for no real reason – on Facebook, playing games and searching Google to find out how tall Johnny Depp is – and if you're under 24 this goes up to 45 hours a week. We're also pretty keen on our mobile phones: 6.1 trillion text messages were sent in 2010, along with 15 billion voice call minutes.
This all adds up to a pretty electronic lifestyle. With wi-fi and roaming networks across most of the developing world too, that means that one of the only times you really and truly have an excuse not to be in contact with "the real world" is when you're on a plane.
Rather than panic, think of this enforced separation from technology as the perfect opportunity to sit back, read a book, watch a few films or simply get a good bit of sleep without your phone going off at four minute intervals. And if you're on one of the planes that allows internet cards or phone calls, simply pretend that you're not.
>> Read: To Use Twitter for Travel or Not to Use It: Is That Really the Question?
5. Love might be in the air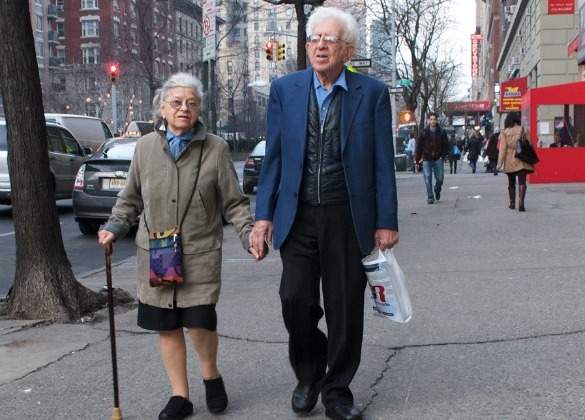 The last thing you're probably thinking about when you're in your comfiest clothes with an inflatable pillow wrapped around your neck is meeting your soulmate, but a surprising number of people find their future partners either in airports or on the plane journeys themselves.
And companies are starting to notice this. Flight Club provides a social networking platform to help people bond first, and Airtroductions helps people looking for love to match up across continents. Air New Zealand has even gone one step further and introduced a specific Matchmaking flight, with passengers uploading a dating profile six months before they get on the plane to make sure they sit next to someone they`ll have something in common with.
If you prefer something a little less organised, however, just keep your eyes open. With so many strangers trapped in a confined space for up to twelve hours with no way out that doesn't involve probable death, planes are the perfect breeding ground for romance. Luck in, and you might just find somebody to share the journey with even when the flight is over.
>> Read: 7 Places to Make Love Before You Die
6. You can enjoy the view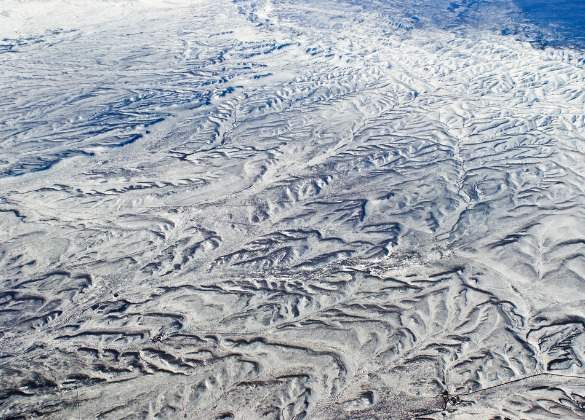 Yes, you're flying from destination A to destination B – possibly via inexplicable destination Z – but that doesn't mean they're the only parts of the world you get to see on your trip. With the right conditions, there are a number of phenomenal views you can see out of the passengers windows that otherwise wouldn't be on your itinerary: Mount Fuji or the Himalayas; Antarctica; the Great Barrier Reef; the Sahara desert. Even better, you may get to cross countries that you might not choose to land in – or actually be allowed to land in – but can enjoy from 30,000 feet up: countries like Afghanistan, Iran or North Korea, for instance.
As for getting worried looking out of the window: don't. You might seem close to storms and other planes but actually it's probably an optical illusion. Each plane has its own "highway" ten miles wide, all aircraft have to avoid storm clouds by 20 miles, and even if you were hit by lightening it wouldn't matter because the plane is not attached to the ground.
>> Read: The Sliver of Light That Reminded Me Why I Love Travel 
7. You're saving time, money and helping the economy
As you already know, by flying on a plane instead of flapping your arms really fast you're not exactly acting as a best friend to the environment. In fact, new research indicates that plane emissions are possibly two to four times worse for global warming than initially thought, and it was thought they were pretty bad as it was: a plane journey can produce up to ten times as much CO2 as the equivalent made by train.
However, once you're in the air you can take some comfort in knowing that you're saving huge amounts of time, and huge amounts of money. A plane from London to Tangier, for instance, would take five hours, but using trains and ferries would take 48 hours. And long distance train journeys are so much more expensive than flying – with some flights now around a dollar, or 99p – that it would arguably make environmental sense to take the flight and spend the spare money on insulation for your home.
What's more, increased flights are one of the biggest contributions to a growing global economy, and while the damage this is simultaneously causing can't – and shouldn't – be ignored, with sensitive and careful travel you can opt to look on the bright side: you're a part of making the world a smaller place.
>> Read: Time Zone Travel: All Thanks to Latitude
8. You're doing what you can to help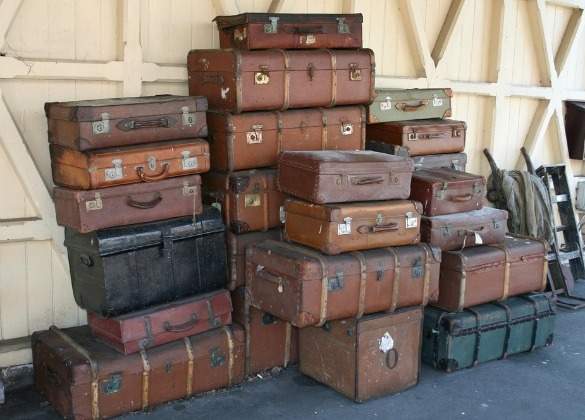 The truth is: if you need to take a flight, you're probably going to take a flight, but there are still ways you can try to reduce your carbon footprint while you're up there. Limiting your luggage can help, because less fuel is needed to get it from one place to another, and picking day time flights is also thought to make a small difference to the global warming effect (something scientific about reflection from the sun). A lot of people think that budget airlines are less environmentally friendly than more expensive options, but it's often the other way round: budget airlines pack more people on and usually have younger, more fuel efficient fleets. And choosing more direct routes and fewer stopovers can also help save on carbon emissions because you're not zigzagging all over the globe when you could be making a straight line.
All of which will make it that little bit easier to sit back and enjoy your journey, eat food, sleep and fall in love with an easier conscience.
>> Read: 10 Tips for More Eco-Friendly Travel
Read more articles on flying:
 Learn more about writer Holly Smale here.
Photos by: John Wardell, Kent Wien, NukelarBurrito, Brice Cannone, Ed Yourdon, Robert Begil, Alex Lomix, Daves Portfolio,