Train travel has seen a resurgence in popularity over recent years, and for good reason. Not only is it eco-friendly and often cheaper than flying, but train travel provides a perfect way to traverse a country at a relaxed pace, with ample time to soak up the atmosphere, admire the views and chat up the locals along the way. Whether you prefer to travel in deluxe, 5-star cabins or crammed into a rickety carriage with every man and his goat, there's a railway journey to suit everyone.
From trundling through canyons to an opulent safari-on-wheels or winding down snow-drenched mountains, these are 12 of the world's most scenic train journeys to fuel your wanderlust.
The Flåm Railway, Norway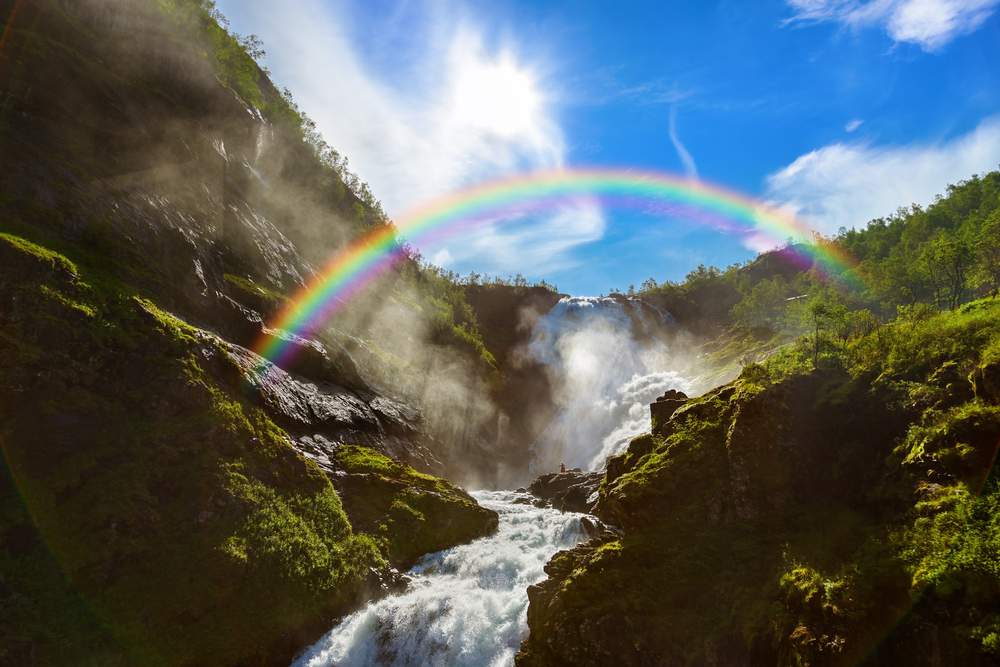 Winding through the wild mountains of Myrdal in Western Norway, the Flåm railway is a tourist spectacle unlike any other. Famed for both its scenic vistas and innovative engineering, the railway tunnels down precipitous mountain slopes into the Flåm Valley.
The 20km descent is amongst the steepest in the world, twisting through yawning ravines, cascading waterfalls, remote Nordic farmhouses and snow-dusted mountain peaks. Lasting a short but exhilarating 55 minutes, this is the closest that rail passengers will get to an adrenaline kick. Visit the Flam website for more information and tickets – journeys cost around US$50.
>> Find flights to Oslo and read our Norway travel guide
Canadian Rockies Railway, Canada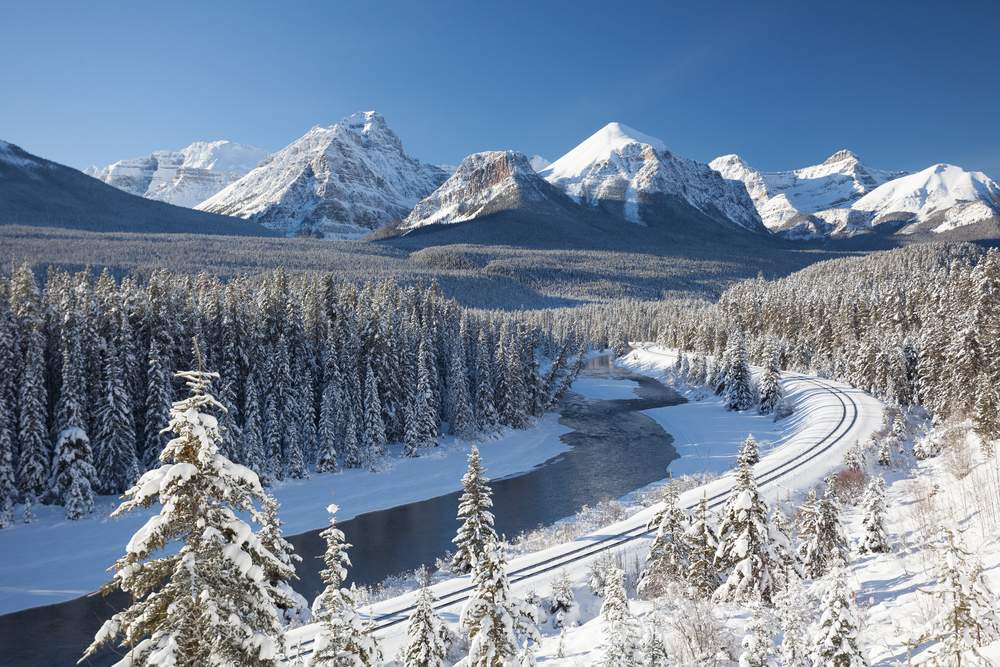 For sun-speckled lakes and virgin-white peaks, few landscapes are as famed as the Canadian Rockies, and what better way to discover the icy landscape than from the comfort of a plush, heated railway carriage? The Rockies – a UNESCO heritage site – provide a stunning backdrop of shale and limestone peaks as the railway winds through from Alberta to British Columbia.
VIA offers range of trips, from 3 days at a minimum, from Vancouver to Toronto trip – Beginning at $617 economy. Depending on your time and budget you can book your trip passing through Jasper – Canada's largest National park, the Columbian ice fields, the Banff, and Yoho National park along its route. Or else the Royal Canadian Pacific's six-day Canadian Rockies trail that takes in Lake Louise, Kicking horse pass and the spiral tunnels and the Columbia valley wetlands. It is no longer available as a public tour but can be booked through the website as a private charter. Whichever route you choose, it's surely a more relaxing way to discover the Rockies than attempting to scale the high peaks – a feat best left to skilled mountaineers.
>> Read more about traveling through Canada by train
Trans Siberian, Russia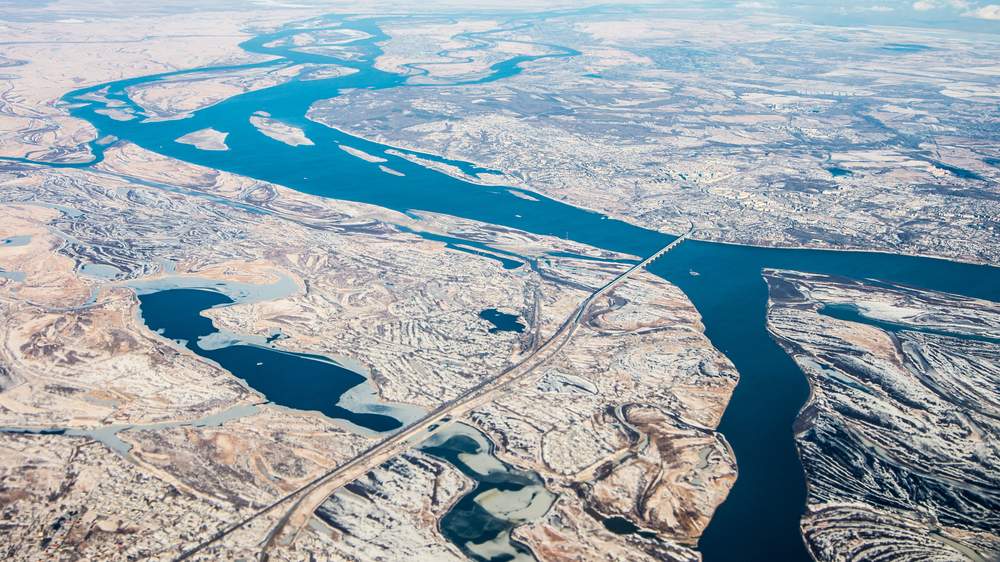 It would be impossible to put together a list of the world's best train journeys without a nod to the Trans Siberian. The railway, spanning some 6,000 miles, is not only the world's longest but also one of the most popular – a journey that features on many traveler's wish lists. Chugging at snail pace through rugged Russian landscapes and vast Siberian plateaus, the Trans Siberian also branches into Mongolia and China, offering a varied trans-continental experience.
There are numerous options for travelers from first-class package deals running into the thousands including stopovers with local tours and excursions, to the cheaper DIY hop-on-hop-off approach where you'll probably find yourself piled in with the locals and practicing your Russian over a stiff drink. Seat 61 offers an excellent guide to navigating the Trans-Siberian, planning your itinerary and booking your tickets.
>> Book flights to Moscow and learn about things to do in the South of Russia
Cusco to Machu Picchu, Peru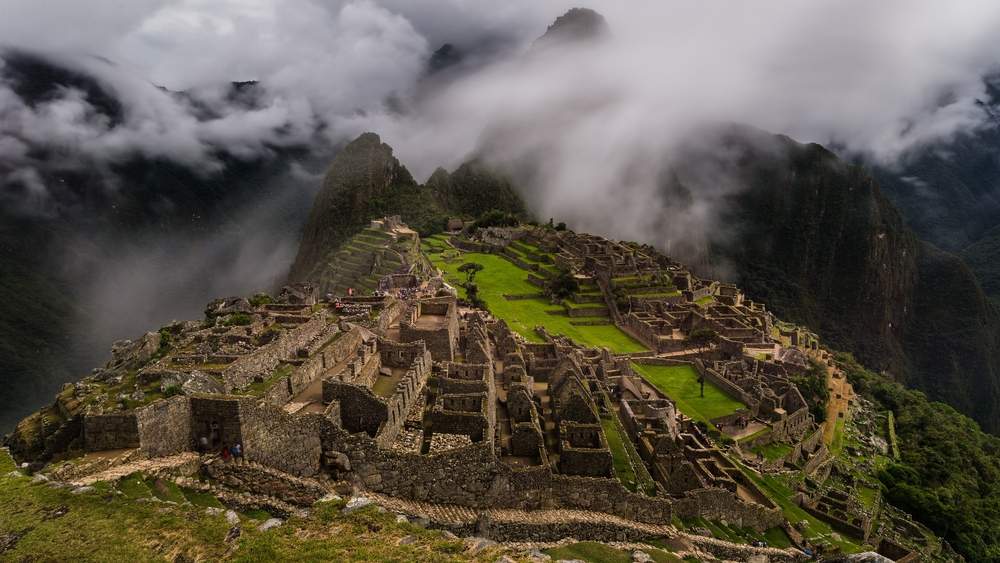 The Inca ruins of Machu Picchu are perhaps most famous for the grueling 3-4 day trek that leads ambitious hikers up through the Andes, climbing to a nausea-inducing 4, 200m above sea level. Thankfully, for the less adventurous (or lazier) sightseer, there is another quicker and decidedly more comfortable route up the mountains, by train.
A few choices are available, from the cheap and simple backpacker trains (around US$125 round trip) to the opulent and considerably pricier gold and blue Hiram Bingham train (about US$800 round trip including meals), christened after the explorer who first uncovered the lost Inca city. Whatever your budget, the spectacular scenery is unlikely to disappoint – an immense backdrop of craggy mountains and alpaca-filled fields set against the rippling waters of the Urubamba river. All that before you even get to the main attraction. Visit Peru rail website for booking details.
>> Search airfare to Peru or book a Peru adventure trip
Are you planning a Gap Year?
The Royal Scotsman, Scotland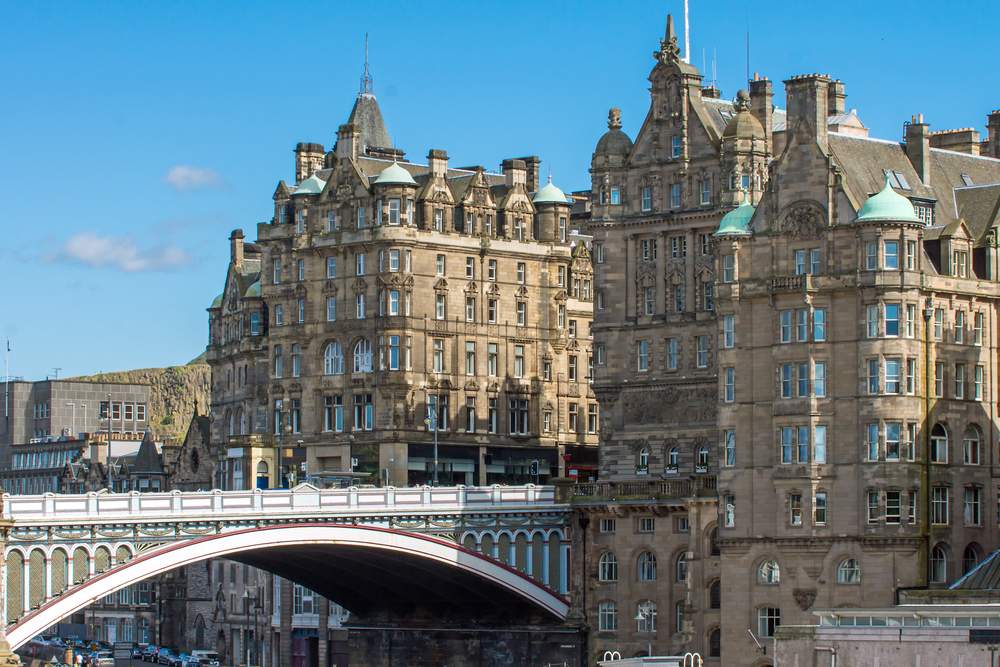 Tumbling through misty marshlands and bleak, gloomy cliffs, the Royal Scotsman railway offers up topography as varied as the Scottish weather itself. The railway line weaves through the Scottish highlands, following stretches of deserted coastline and parading a slideshow of thatched roofed hamlets, rolling glens, eerily calm lochs, and acres of unblemished countryside.
A range of different journeys are on offer, from 2 to 7 day tours, and although the extravagant price tags – anything from around US$1300 dollars for 2 nights up to $14,000 for a 8 day trip – may not be a hit with budget travelers, the prices are inclusive of food, alcohol and sight-seeing excursions – including traditional Scottish pastimes like salmon fishing and whisky tasting. And with only 36 guests on-board, a top sous chef whipping up dinner and plush private cabins, it's likely that you'll get your money's worth. See the Royal Scotsman website for booking details.
>> Find flights to Scotland or read our Scotland travel guide
The Palace on Wheels, India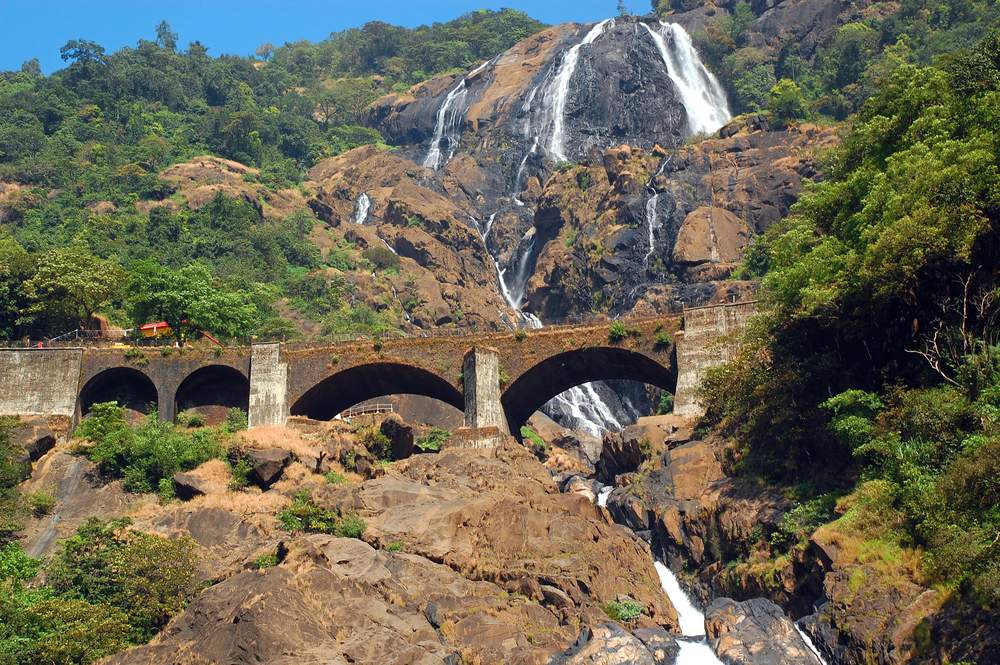 India has long been famous for it's hectic yet unmissable train journeys and many a backpacker has returned to beguile their friends with tales of high-speed train 'toilets' or backbreaking bumpy trips through the Himalayas. Thankfully, India's cheap prices mean that an upgrade to first class is both affordable and preferable and India's first class is a league above most.
One train in particular – the aptly named 'Palace on wheels' – aims to provide the pinnacle of stylish transportation. From the chic dress of the plentiful attendants, to the exuberant décor featuring swish cabins and decadent saloons, the Palace on wheels is at the top end of the luxury scale.
Leaving from Delhi, the railway chugs through the deserts of Rajasthan, taking in Jaipur, the lake palace at Udaipar, Jaisalmer (where guests can opt for a camel safari) and the Taj Mahal. Prices for an all inclusive week average between US$4,000-12,000 – visit the official website for a wide range of package deals.
>> Read our India travel guide
The Blue Train, South Africa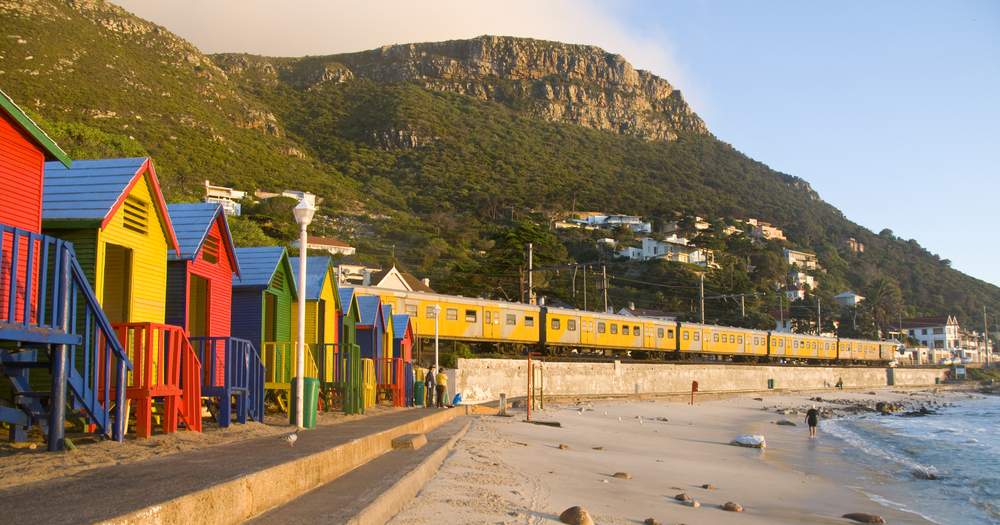 Another train vying for a place at the top of the luxury list is South Africa's Blue Train. With gold-tinted windows, butler service, marble floor tiles and carriages that could pass as 5-star hotel suites, it's no wonder that the train has played host to numerous presidents and royalty over the years.
Running 1,600 km between Cape Town and Pretoria, the sapphire-blue carriages tunnel through rolling mountains and thick forest, passing by desert plains where giraffes, elephants and zebras roam. With even the cheapest tickets coming in at around US$2000 the Blue train is hardly a way to mingle with the locals, but for sheer jaw-dropping views and unbeatable wildlife spotting opportunities, this is definitely the way to see South Africa in style. Check out the official Blue Train website for ticket details and schedules.
>> Book flights to Cape Town or read about things to do in South Africa
Copper Canyon Railway, Mexico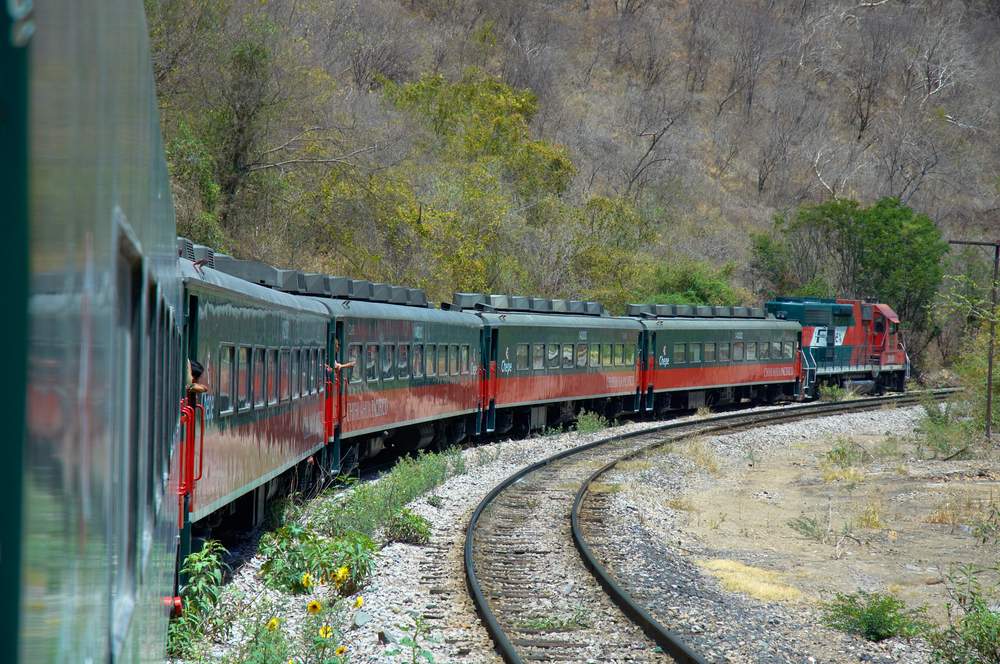 Four times the size of the Grand Canyon, Mexico's Copper Canyon etches an imposing silhouette across the Sierra Tarahumara, situated in Chihuahua, north Mexico. Known by many names, the 'Ferrocarril Chihuahua al Pacífico', 'El Chepe' or simply the 'Copper Canyon Railway' offers the simplest yet non-the-less spectacular way to traverse the famous canyon. Running from Los Mochis to the Copper Canyon, the train cruises through some 87 tunnels and over 37 bridges, through the Tarahumara Mountains to Chihuahua. The real highlight though, is the winding track climbing high out of the canyon, with peaks reaching 2,400m above sea level.
Dramatic vistas aside, this is no luxury affair – the trains are simple, sparse and offer few luxuries (or necessities for that matter – bring your own toilet paper). Serving a wide mix of locals as well as tourists, the railway can be a great way to interact with the locals and at around 16 hours each way, there's plenty of time to practice your Spanish in-between gawping at the landscape. Both a first class express train and a 2nd class 'local' train run daily – visit the El Chepe website for schedule and ticket information. Expect to pay around US$100 for the cheapest full-journey tickets.
>> Search airfare to Mexico or read about great short trips in Mexico
The Glacier Express, Switzerland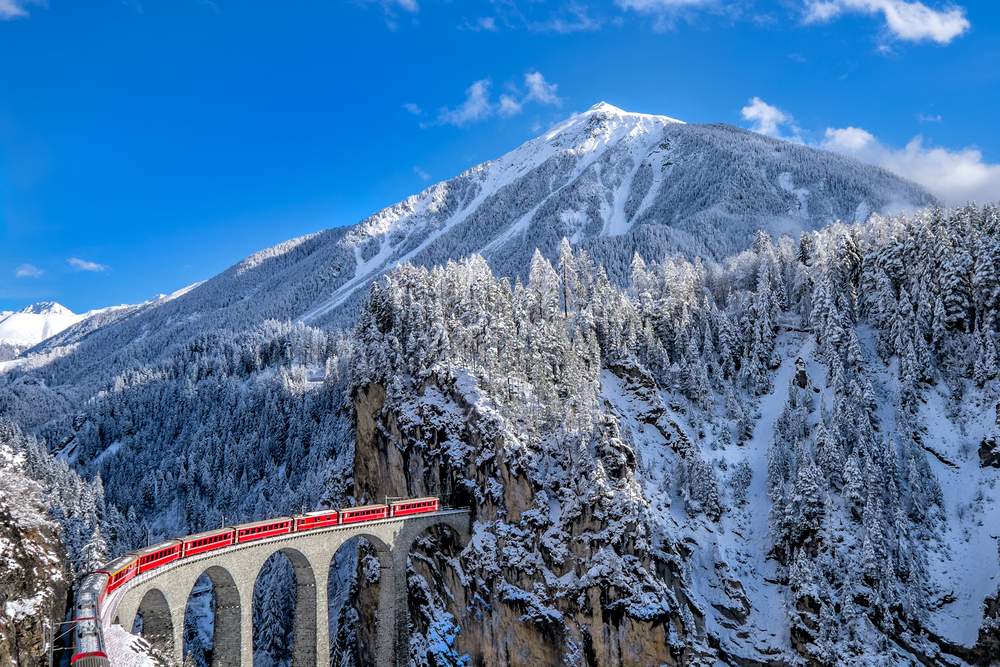 A leisurely and visually delightful way to reach your ski resort, or simply to enjoy the views, Switzerland's Glacier Express railway is possibly Europe's most scenic train route. Running 180 miles from Zermatt to St. Moritz, the trip takes around 8 hours (somewhat defeating it's 'express' claim), runs through some 91 tunnels and over a staggering 291 bridges. Wintertime is the best time to travel, when the snowfall leaves the countryside drenched in white, but the picturesque landscapes and quaint villages hold their own at any time of the year.
For those looking for a quick-fix dose of Swiss magic, this one train ride spans almost the whole of Southern Switzerland and checks numerous boxes off the sightseeing list – crossing both the Rhone and the Rhine rivers, the towering Matterhorn mountain, the deep ravines of Gotthard Pass and climbing to 2033m over the Oberalp Pass. Trips cost around between 75 and 150 EU one way – see the official website for ticket details.
>> Find flights to Zurich or read about what to eat in Switzerland
Want to take a Career Break and ride some trains?
The Coastal Classic Train, Alaska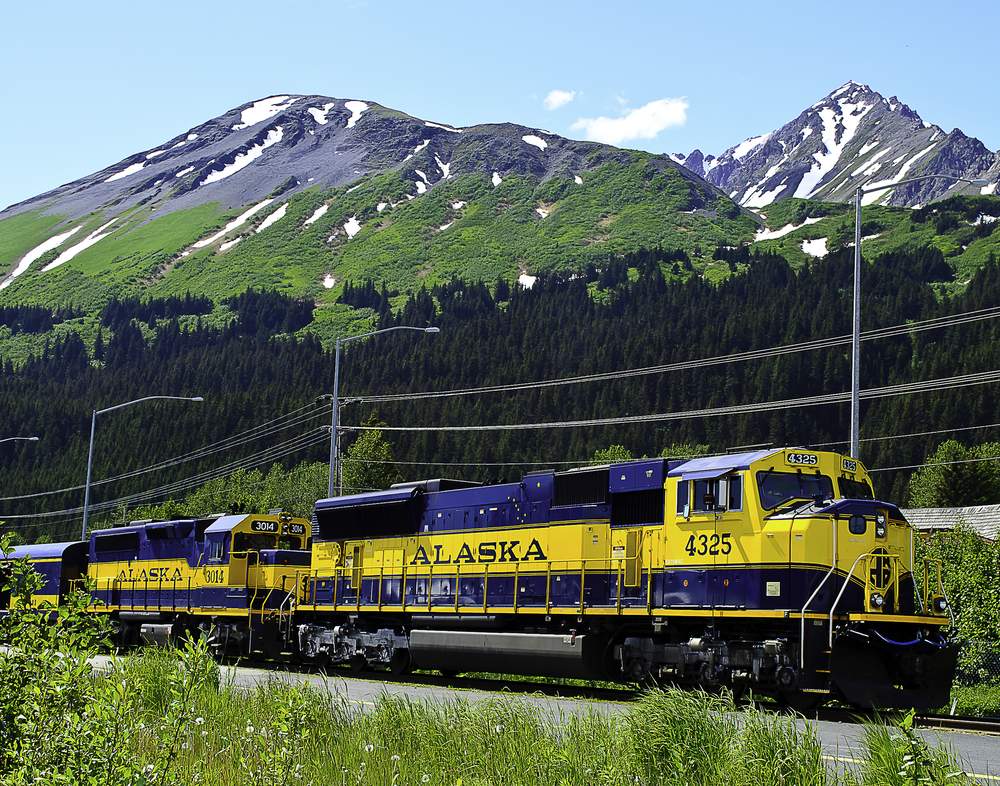 Although other routes remain popular, the Coastal Classic stays true to its name as arguably the most classically beautiful stretch of scenery along the Alaskan railroad. The tourist draws include enormous glaciers spied from the towering Kenai Mountains, glimpses of Beluga whales along the coast of Turnagain Arm and optional dog sledding in the holiday resort of Girdwood along the way. That's not to mention the additional acres of alpine hills, wildflower-filled verges and glacial landscapes along the way.
Running between Anchorage and Seward on the Coastal Classic takes a mere 4 hours one way, leaving plenty of time for a few stop-overs along the way. Alaska railroad is a good place to start for tickets or tours.
>> Read our Alaska travel guide
The Ghan, Australia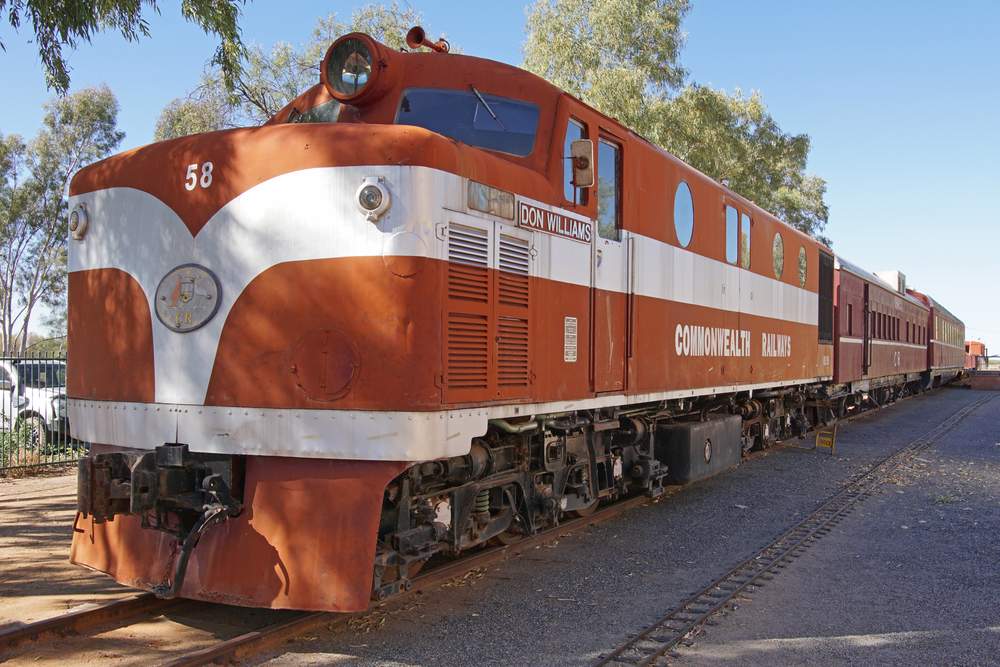 Renowned as one of the World's greatest train journeys, The Ghan runs the length of Australia from
Adelaide
in the South to
Darwin
on the Northern coast. This is the wilderness of the outback at it's best – an ocean of red dirt desert, vibrant aboriginal settlements and vast expanses of unpopulated land. The Ghan also runs through Alice Springs, a popular stopover for tourists wishing to visit Uluru (Ayres rock) and through other notable tourist havens like the Flinders ranges and the Katherine Gorge.
Popular since its creation over 80 years ago, The Ghan retains its reputation as Australia's most impressive train ride and few travelers are disappointed with the 2-night south to north trip. Book your trip with Great Southern Rail where a sleeper cabin will set you back about AU$1909.
>> Book flights to Sydney or read more about train travel in Australia
The Sky Train, Tibet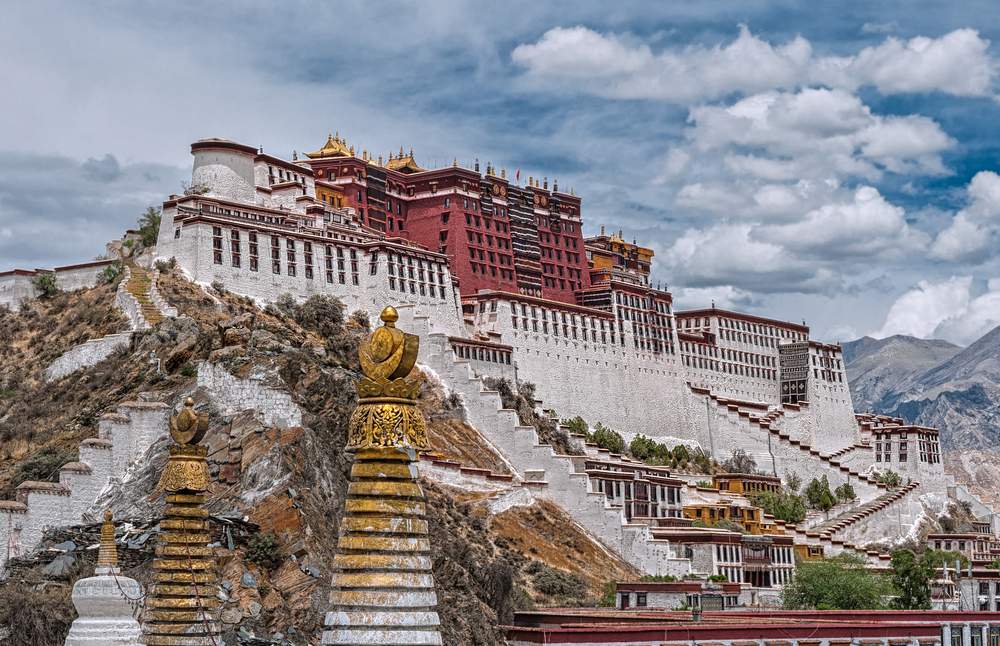 With 80% of the railway cruising along at over 4000m above sea level and the peak at Tangula Pass reaching a lofty 5, 072m, the appropriately dubbed 'Roof of the world' train line might quite literally take your breath away. But those nervous of the high altitudes needn't worry – the train's ventilation system is fed with supplementary oxygen so you can sit back and enjoy the views – snow capped mountaintops, herds of yaks, mossy verges and vast, icy plateaus.
The 54-hour journey from Guangzhao to Lhasa in Tibet is the longest route providing easy access into previously hard to navigate territory. Indeed, much of the railway line is built on permafrost, crossing terrain that had been deemed uncrossable for years. Prices are generally between US$71 for a hard-seat economy ticket up to US$227 for a soft sleeper berth plus the cost of a Tibet travel permit – check out the train's website for more details.
Read more about train travel around the world:
Photos by: chungking , Tatiana Popova ,  Nelu Goia , Mikhail Varentsov , Shanti Hesse ,  elxeneize , vicspacewalker , Dominique de La Croix , Elisa Locci , Raymona Pooler s, alfotokunst , Hung Chung Chih