When students study abroad, they usually head to the big cities. And while there is surely excitement in experiencing a foreign urban center, a small town can often provide a more authentic experience of the local culture, customs and history. Language learning in particular is going to be easier in a place where less people are likely to speak English, which is more prone to happen in a small town as opposed to a large city. Here are seven small towns ideal for studying abroad:
Salamanca, Spain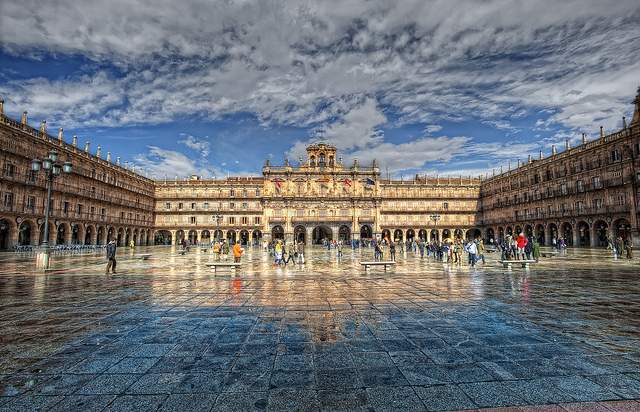 There is a reason why Salamanca is popular among study abroad students; it is the most important university town in all of Spain. The University of Salamanca dates back to 1218 and as such, is Spain's oldest university and moreover, the third oldest Western university. In particular, the town is known for being the "Ciudad del Español," meaning the city of the Spanish language.
As such, Salamanca is ideal for learning Spanish. The town boasts all the necessary services of a university environment, and over the years, has become more and more multicultural due to its popularity with exchange students. Here, you can mingle among locals, European Erasmus students and fellow American study abroad students. And all of that against the backdrop of beautiful buildings that led the Old City to be declared a UNESCO World Heritage Site in 1988. There is really no reason to leave, but if you really need to escape to a bigger city, Madrid is only two and a half hours by bus or train, both of which run several times a day. This convenient accessibility also makes it easy to reach the nearest airport in Madrid.
Study abroad program options abound in Salamanca. To get started, consider visiting StudyAbroad.com for a good overview. Specific organizations that offer study abroad programs in Salamanca include: AmeriSpan, ISA, IES, API, and CSA. More local options include Lingua, EasyGo Languages and I.T.S.. While the first two specialize in Spanish courses, the last also offers translation courses. Then there are university-specific programs, such as those of Lake Tahoe Community College or Emory University. Check with your home university to inquire whether you will be awarded credits for the program in question.
>> Book a hostel in Salamanca or learn about study abroad in Spain
Lucerne, Switzerland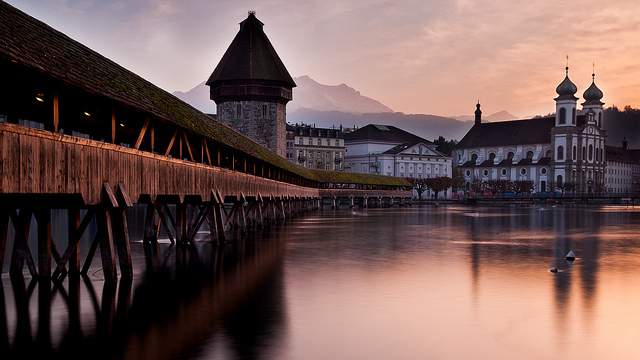 Lucerne might be the most popular place in Central Switzerland, but with its 76,200 inhabitants, it can still be considered a small town. It is a hub of transportation, telecommunications and government. But really, it is the natural environment that makes Lucerne spectacular; it is located on the Vierwaldstättersee, a beautiful lake which you can observe right from the wooden chapel bridge, the town's most famous landmark. From here, you can also marvel at the sight of Mount Pilatus, the Rigi mountain range and the rest of the Swiss Alps. It is an ideal destination for those who would like to combine their studies, – including German, since the town lies in the German part of Switzerland – with outdoor sports such as hiking, skiing and water sports in the summer.
Switzerland is always a popular destination for studying tourism and hospitality management. The Isenberg School of Management at UMass offers a HTM Swiss Study and Work Abroad Program as part of their Department of Hospitality and Tourism Management. Michigan State University offers programs in science, while Educations.com, in turns, provides a list of programs that range from event management to MBA to geometric and visual computing. For an even more general resource, check out Switzerlandisyours.com, which lists tips on scholarships, living on a student budget and working abroad as a student in Switzerland.
>> Find a hotel in Lucerne or read our Switzerland travel guide
Bodh Gaya, India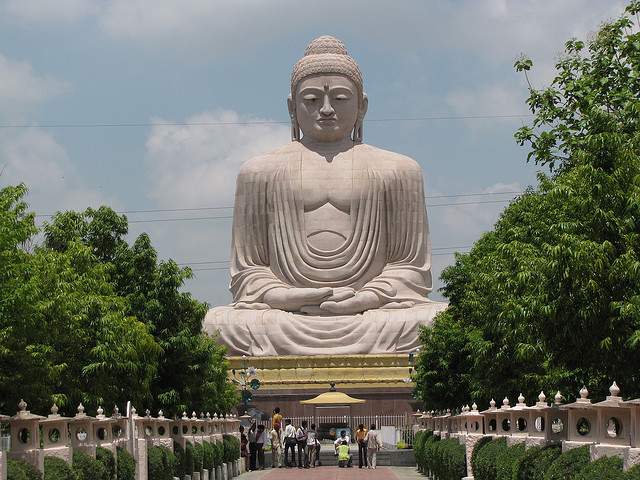 Bodh Gaya is famous for being the place where Buddha found enlightenment. As such, it is a perfect place for educational pursuits and especially to study Buddhism in more detail. The town itself is located in the Gaya district in the Indian state Bihar, and over time, has become a place of pilgrimage because of its religious importance. To be exact, Bodh Gaya is the most important of the four fundamental pilgrimage sites that are associated with the life of Buddha (the other three are Kushinagar, Lumbini and Sarnath). Bodh Gaya's Mahabodhi Temple became a UNESCO World Heritage Site in 2002.
Antioch University offers a program here that involves a semester of study and meditation while living in a Buddhist monastery near the site of Buddha Shakyamuni's Enlightenment. Manni Fassihi studied abroad in Bodh Gaya through Antioch and her story won second place in the Transitions Abroad Student Writing Contest in 2010. Read it here to get a feel for what the Buddhist Studies experience might be like. Other options for study abroad programs include: LEAPNOW, Knowledge Must, Global Learning Across Borders, and the Global College of Long Island University. Again, inquire with your home university to see if the credits will transfer.
>> Get tips for traveling India by train or read about other spiritual destinations around the world
Mendoza, Argentina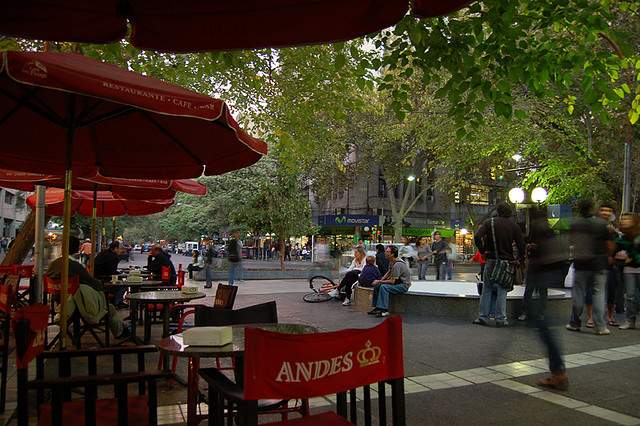 If Buenos Aires had a little sister, it would be Mendoza. Just a two-hour plane ride from the Argentinean capital (and a one-hour plane ride from the Chilean one, Santiago), Mendoza lies at the foot of the Andes. From here, it provides an ideal starting point for all kinds of explorations in nature, including hiking, skiing, rafting, rappelling, and mountain biking, as well as wine tasting at the dozens of bodegas located around the region.
The town itself provides a rich university environment, and offers all the services that a student would need. With its grid-like street pattern in the city center, Mendoza is easy to get a hang of; you can orientate yourself from the Plaza de Independencia, the main square, and the four smaller ones that surround it. At night, there are many Argentinean asados, or barbecues, to be enjoyed.
There are numerous American universities with study abroad programs in Mendoza, including IFSA Butler, Webster and University of Hawaii at Manoa. If you are looking for a language program, consider looking into AmeriSpan and GIC Argentina. The latter also offers wine tasting courses and volunteer opportunities, too.
>> Book flights to Mendoza or read about reasons to visit Argentina
Maceio, Brazil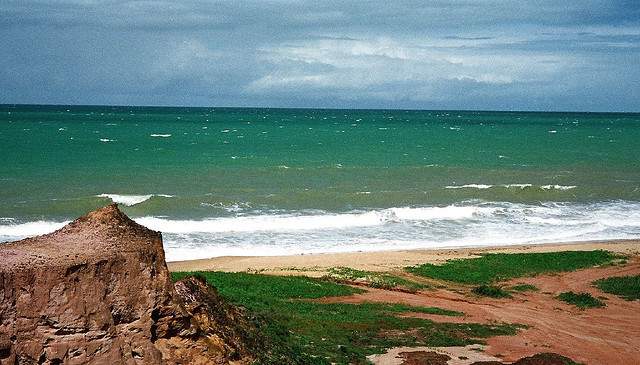 If you're a beach person and don't want to head to the smog of Rio, Maceio is the place to study abroad. Maceio is the capital of the Alagoas state and has a population of around 905,000. The mean average temperature is 28 °C (82.4 °F), and the long, sandy beaches provide an ideal setting not only for fishermen, but also for those who enjoy any kind of water sports, from swimming to snorkeling to windsurfing.
Moreover, the town is suitable for learning Portuguese. CSA, for example, offers two language programs, one at Maceio Language Institute and one at Fundacao Armando Alvares Penteado. Other options include IPSA, Eurolingua, EasyGo Languages and GoBrazil, all of which specialize in Portuguese courses. AmeriSpan offers a specific program for Independent Teen Study Abroad. If you are looking for something more relaxed than an intensive study abroad experience, look into LanguageVacation.com, which combines exactly what the name says: language with vacation.
>> Find airfare to Maceio or read about more places to go in Brazil
Perth, Australia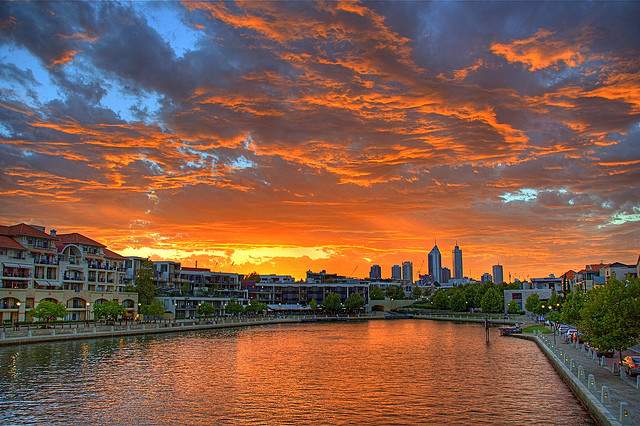 In 2010, Perth tied for eighth place in The Economist's list of the World's Most Livable Cities. It is the capital of Western Australia and while the metropolitan area has an estimated population of 1,696,000 inhabitants, it still retains a small town feel. For this reason, it is no surprise that so many foreign students come to study abroad here each semester. (The fact that there is no language barrier also helps, of course).
StudyAbroad.com provides a good overview of all the reasons to study abroad in Perth. There are numerous programs to choose from, a great variety of which are listed on GoAbroad.com. Study abroad programs will frequently collaborate with one of the local universities, which include: Curtin University, Edith Cowan University, Murdoch University, The University of Notre Dame Australia and The University of Western Australia. Visit PerthEducationCity.com for more resources on life as a student abroad in the Australian city.
>> Book flights to Perth and learn about things to do in Perth
Akita, Japan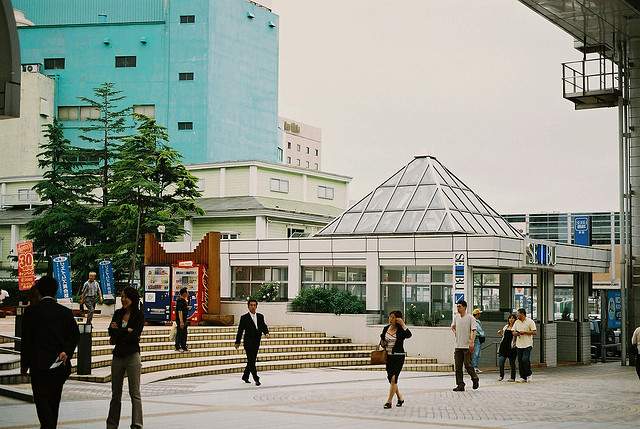 Akita is the capital of the Akita Prefecture in Japan, which is located in the Tohoku region of northern Honshu, Japan's main island. It has a population of about 325,900 and as such, provides a great environment to learn about the traditional Japanese customs while still having multicultural services available. Because of its proximity to rivers and green space, the town is also ideal for those who wish to combine their study abroad with an escape in nature.
Akita International University, for example, provides a local environment for students to immerse themselves in. This university is built on a four-year college system, and thus credits will often transfer back to US universities. In fact, numerous American institutions have formed official partnerships with AIU, such as George Mason University and Gonzaga University, which send students there every year. Again, inquire with your home institution whether credits from AIU will be transferred.
>> Look for flights to Japan and learn how to visit Japan on a budget
Where did you study abroad? Let us know in the comments or read more about study abroad:
Photos: Marcp_dmoz, Vaidas M, manbartlett, Martin.Grochal, ground.zero, rich115, pen3ya.