Almost everyone who travels to Ireland sees Dublin, but there is plenty to do beyond the city. But what should you see outside of Ireland's capital? Eat seafood? Hike in the mountains or along the coast? Drink local beer? Listen to traditional Irish music? Here are eight other great travel destinations in Ireland where you can do all that and more.
It is easiest (though more costly) to rent a car to seek out these destinations, but the expense will be well worth the time you'll save and the experiences you're bound to have on Ireland's legendary tiny roads.
Doolin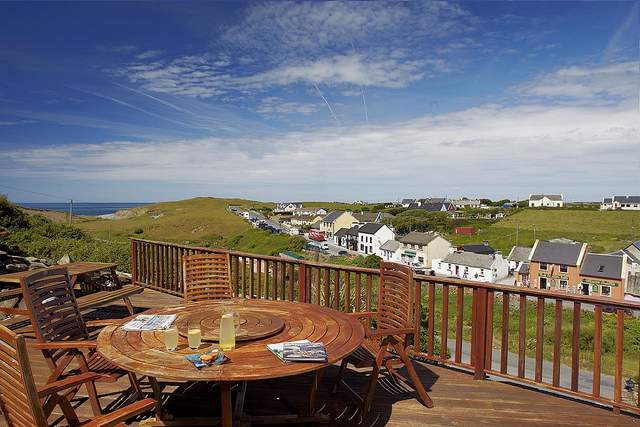 Excellent traditional music sessions take place in Doolin, a small town surrounded by farmland and the Atlantic Ocean. In Doolin, you can surf in the Atlantic, hike the coast, eat excellent seafood, and hear some of the best music in Ireland.
Consider spending an evening at any of the three pubs in Doolin: Gus O'Connor's, McGann's, and McDermott's. Most sessions start at half past nine (roughly), but you'll want to get there much earlier to get a seat, a pint, and perhaps a meal. The mussels at O'Connor's are a delight soaked in cream and wine with a hint of onion and a side of chips. The sessions at O'Connor's are acoustic and subtle. The music is informal and meant as an accompaniment to the evening conversation.
A walk down to the docks will win you a distant view of the Cliffs of Moher and the Aran Islands on clear days. The sunsets over the ocean paint the sky in yellow and pink. In early spring, you can watch the sunset before dinner. All year you can watch either from a distance to enjoy the tranquility of the sky or out on the rock ledges to welcome the incoming, energetic surf.
Doolin is an excellent home base for those wishing to visit the Cliffs of Moher, one of Ireland's most stunning natural attractions. You can walk or bike from Doolin to the Cliffs along the Burren Waymarked Trail or drive through the surrounding farm country. The five miles of cliffs stand more than 700 feet above the Atlantic Ocean where you can listen to the waves and the seagulls, squint into the dense fog, or, on a clear day, see all the way to the Aran Islands.
>> Book a hostel in Doolin
Burren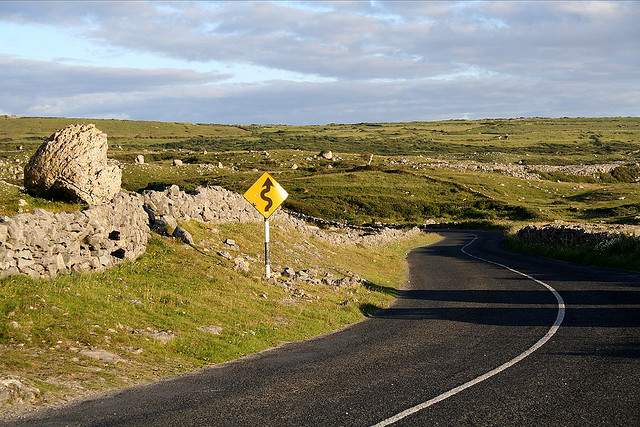 Rocky and barren, but beautiful, the Burren region of Ireland is located in northern County Clare (Doolin is located at the southern edge of the Burren), spans 100 square miles, and includes about 300 miles worth of mapped caves (additional miles of unmapped caves may exist). The name Burren comes from the Irish word boireann, which literally translates to 'a stony place.' The region is made up mostly of limestone, which is easily eroded by water to create the runnels, crevasses, and caves you'll find in the Burren.
An excellent stop in the Burren is the Burren Birds of Prey Centre located in Ballyvaughn. Here you can learn about the landscape of the Burren, see birds of prey including Snowy Owls and Red Kites, and tour the Ailwee Cave. You could spend the day here by adding a picnic lunch with cheese and other items from the Farm Shop. (The homemade fudge is excellent; I recommend the rum raisin.) Cap the experience with a hike from the cave up the Ailwee Mountain for excellent views of the surrounding countryside, a mix of bare rock and lush farmland.
Beyond the Birds of Prey Centre, driving, hiking, and biking in the Burren are popular ways to see the rocks and farmland. In the area you'll find long expanses of flat land, rolling hills, small mountains, and the occasional flock of sheep or farmer with cattle taking up the road. Consider incorporating landmarks like Corcomroe Abbey and Poulnabrone Dolmen.
Aran Islands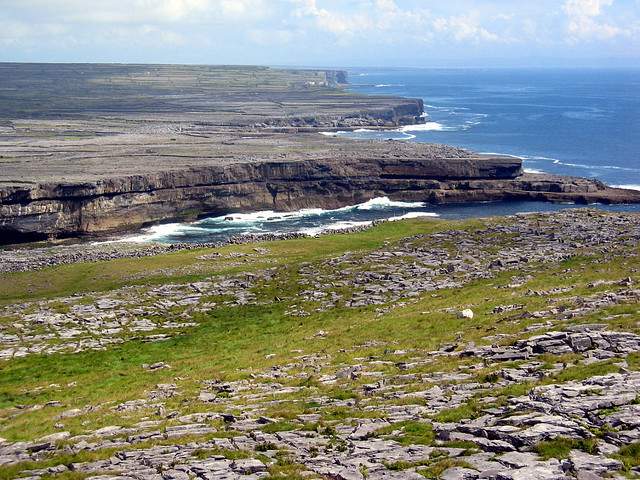 Just off Ireland's west coast you'll find the Aran Islands, three tranquil islands in the Atlantic: Inishmore, Inisheer, and Inishmaan. The islands are only accessible by ferry, which you can catch from Doolin in the summer and from Galway year-round. You can make the islands a day trip from either location or, and many locals recommend this option, stay for a night (or more) in one of the cozy bed and breakfasts.
A bicycle is the best way to see as much of the islands as possible with maximum enjoyment. The largest island, Inishmore, is only 9 miles by 2 miles, so with a bike and some time you could tour the whole island. Explore the rocky cliffs, have a chat in one of the cheery, cozy pubs with a pint of Guinness, and watch the hearty waves rush the shore. Most make Dun Aenghus, an impressive Iron Age Fortress, their main destination on the Aran Islands.
Fans of all things woolly and knitted will enjoy the Aran Sweater Market and Museum. The museum is free and gives a little bit of history on Aran knit sweaters. The market, however, is the real draw and sells 100% wool Aran sweaters.
>> Book a hostel in the Aran Islands
Ennis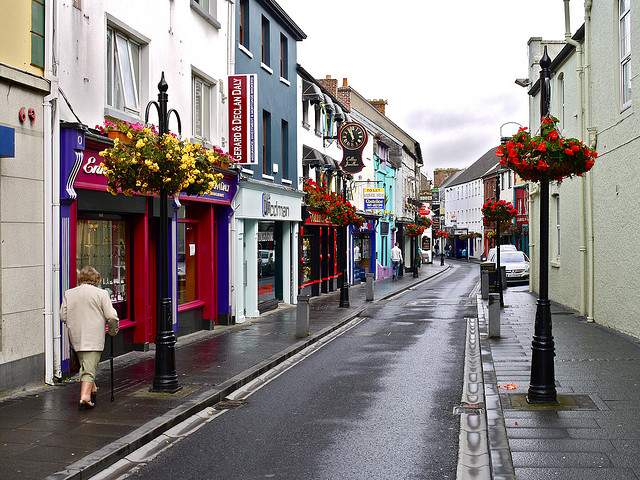 Just 23 kilometers (about 15 miles) from Shannon Airport, where the sheep graze alongside the runway, Ennis is a good home base for exploring much of Ireland's west coast. Ennis offers big city amenities like pharmacies, department stores, and endless restaurants, but maintains a small town feel with the tranquil River Fergus cutting through the town.
Ennis is a good place for window shopping and snacking all day long. Pop into any of the little bakeries for raisin scones or browse the many bookshops. While Ennis has it's fair share of souvenir shops, it's easy to swing down a side street to discover a boutique most other travelers are missing.
Ennis also hosts many festivals throughout the year including the Spancil Hill Horse Fair, Ennis Book Club Festival, Ennis Fashion Week, and the Ennis Trad Festival (for music).
If staying in Ennis, you may like to take an evening side trip to Bunratty Castle. The castle and folk park are open daily, but the medieval banquets in the Great Hall make a visit to the castle something special. Costumed actors and musicians create an evening of medieval style celebration commencing with a reception with music and mead, followed by a four-course dinner, and winding down with an additional musical performance after dessert.
>> Find a flight to Shannon
Dingle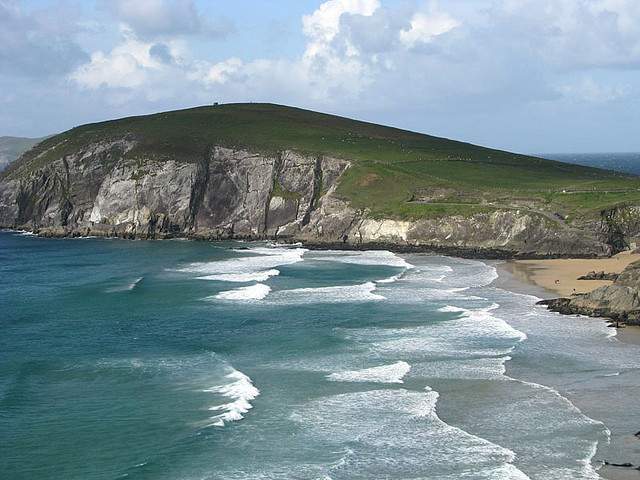 A gem on Ireland's southwest coast, the Dingle Peninsula is a fun, friendly locale with great seafood and even better traditional Irish music. It's a small peninsula, only 10 miles wide, and a Gaeltacht, an area where Irish is still spoken and special care is taken to protect traditional Irish customs. It's easy to spend an evening here dining on fresh fish, having a pint, listening to a little music, and just talking.
You'll be able to make great use of that car you rented by taking the Slea Head Drive. Easily done as a 30-mile scenic loop beginning and ending in Dingle Town, you'll find some of Ireland's best archaeological sites including Dun an Oir Fort, an Iron Age fort, and Gallarus Oratory, a church that looks like a beehive.
Dingle Town, a harbor town sheltered by mountains, is the largest town on the peninsula, home to about 1,200 residents and 50 pubs. That's a ratio of one pub for every twenty-four residents and some of the pubs are so small it would be tough to fit twenty-four people inside comfortably. Some of the pubs are known for their music, others their food, and still others for the odd assortment of other items they sell from bicycles to fertilizer.
>> Book a hostel in Dingle
Kinsale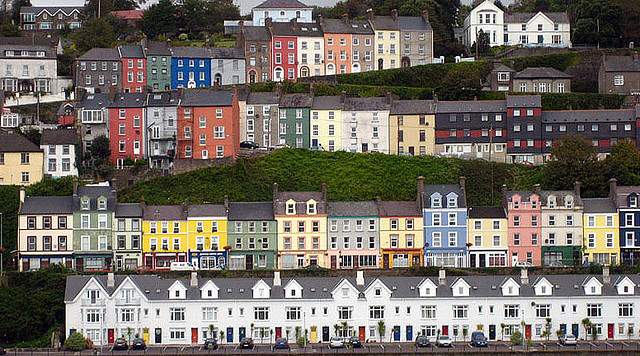 You'll find Kinsale in the south of Ireland, just a few miles from Cork. It's a harbor town complete with beaches, chilly breezes, and excellent seafood. Kinsale has gained the reputation as the Gourmet Capital of Ireland. True food enthusiasts may want to plan their trip around the Kinsale Gourmet Food Festival held every October for the past 35 years. But there's always good food to be had whether in the pubs, many specialty shops and bakeries, or at the farmer's market.
When your belly is full, you can explore Charles Fort, a seventeenth century star fort. The fort, which remained in use until1922, has five bastions (points of the star) for defense, two on the harbor and three facing inland. Kinsale's location on a harbor connected to the Bandon River within a short distance of where it meets the ocean made Kinsale an important naval city for many years.
Today, Kinsale is a relaxed town popular with history buffs, foodies, and locals. While it can be overrun with tourists, Kinsale is quiet throughout much of the year as well. Consider traveling here in the off season and/or staying here overnight rather than making it a day trip from Cork as many travelers do.
Kilkenny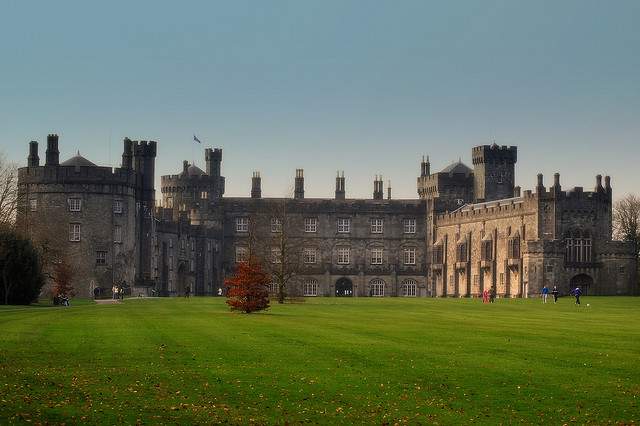 Kilkenny is a small city in central Ireland that mixes small town charm with big city amenities. Here you'll find unique shops and family owned pubs interspersed with Dunnes department stores and American fast food chains. Start your tour of the city at St. Canice's Cathedral where you can climb a series of wooden ladders to the top of the round tower for a panoramic view of the city. Look for landmarks like Kilkenny Castle and St. Frances Abbey. Revel in the delights of this small city in the midst of the rolling farm country in the distance.
In Kilkenny, take a break from Guinness and grab a Smithwick's. Home to the Smithwick's brewery, this city is an excellent stop for beer lovers and pub goers. While Guinness is more famous, Smithwick's has been around longer; John Smithwick brewed his first beers in 1710 (Arthur Guinness didn't get started in Dublin until 1759). Enjoy this ruby red beer at any of the pubs in town or take a tour of the brewery at St. Francis Abbey.
Those who appreciate art and architecture (or just like castles) can enjoy the guided tours of Kilkenny Castle and/or an independent walk on the castle grounds.  You'll learn about Strongbow, who built the first castle on the site, and the Butler family, who occupied the castle for over five centuries.
>> Learn more about visiting Kilkenny
Wicklow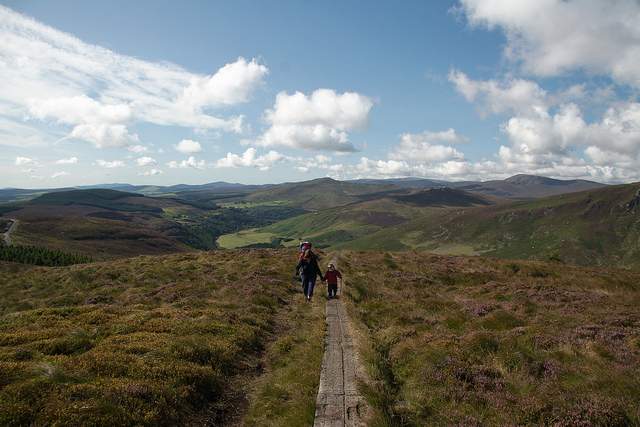 While you can enjoy a portion of the Wicklow mountain region on day trips from Dublin, their beauty and mystery are worth more time if you have it. For the hurried traveler or those taking an extended weekend in Dublin, I recommend a day trip to Glendalough. Vans and mini buses lead tours to the Glendalough Valley to tour the St. Kevin's monastic settlement, which includes stone ruins of the monastery, a tour of the cemetery, and ample time to walk in the lush, green valley.
Some choose to spend all their time in Ireland walking the Wicklow Way (as well as many of the other waymarked trails in Ireland). The Wicklow Way is attractive because it boasts some of the best mountain views in Ireland and begins/ends in a suburb of Dublin, which makes it convenient to Ireland's largest airport. To walk the entire Wicklow Way, plan for 10 or so days of wandering through forests, mountains, suburbs, and hilly countryside.
For something less adventurous than the Wicklow Way while still seeing more of Wicklow than Glendalough, you can choose to stay in any of the towns in the area and explore at your own pace. Blessington, in the western region of Wicklow, is a popular choice for its historic town center and lake. The lake is a reservoir with a coastline that extends for over fifty miles. Many locals enjoy pike fishing in the river and, with a permit, visitors can fish there as well or embark on other adventures including sailing and windsurfing.
>> Find a hostel in Wicklow
Ready to go? Book flights to Ireland, find hotels in Ireland, read our Ireland travel guide or find out what to do with 24 hours in Dublin.
Photo credits: SeaView House Doolin, dirk1812, tiarescott, stevegarfield, Bumpy Tours, Bumpy Tours, Nicola Corboy, PaulAlbertella