Pickpockets working the crowds, fraudsters looking to clone your credit card and even modern day pirates working the high seas – yes, traveling the globe is a dangerous game. Just recently there have been terrorist attacks in Norway and rioting on the streets of London – it seems nowhere is safe from harm. But what would it take to stop you traveling? How dangerous is too dangerous?
From ravaged war zones to narco-trafficking hotbeds, these 10 countries (in no particular order) are a selection of some of those that pose the most danger to travelers. The question is: are they worth the risk?
Afghanistan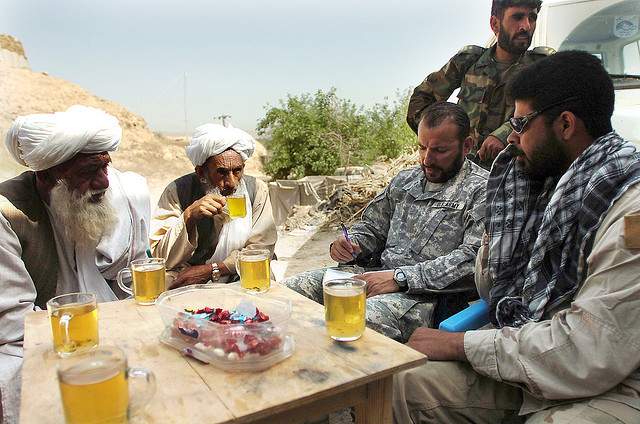 With prevalent travel warnings (UK, US and Australian governments all advise against travel to the region) and the headlines still full of suicide bombings, kidnappings, government assassinations and terrorist plots, it's no surprise to find Afghanistan on this list. Decades of warfare have long overshadowed the country's immense beauty – vast landscapes dotted with important archaeological sites (including the Buddhist caves and shrines of Takht-e Rostam) and ancient market towns.
Should you go? Probably not. Although there are areas open to travel, the majority of tourists will be safer staying at home or at least waiting a few more years for the situation to stabilize. Pashtun run tour company Untamed Borders still offers tours of the regions with local guides but even they can't guarantee your safety. Instead, you could opt to explore Central Asia and the five 'stans – Turkmenistan, Uzbekistan, Kyrgyzstan, Kazakhstan, and Tajikistan.
>> Book an adventure tour that follows the Silk Road
Brazil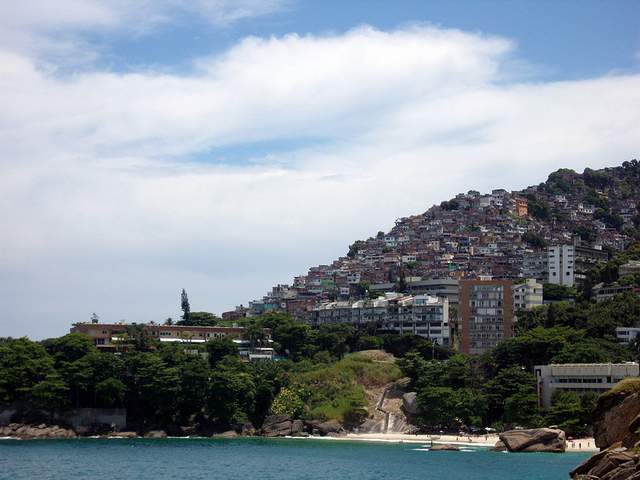 With an ever-increasing divide between rich and poor, a lack of police presence in the crime-ridden favelas and drug use rampant throughout the nation, the incidents of muggings, car-jackings and violent street crime show little sign of subsiding. The UK and US governments both warn tourists of high crime levels, but the pristine beaches of the north, Amazonian rainforest trails and samba-fueled kaleidoscope of the annual Carnival still draw in the crowds.
Should you go? Absolutely, just take care. Like many areas of the world, Brazil's big cities can be unsafe and violent crime is sadly much higher than many of its neighboring countries, but much of this can and is avoided by tourists every year. Keep your belongings close, avoid the favelas and non-tourist districts, be extra diligent after dark and always abide by the advice of the locals even when it seems overly cautious.
>> Find flights to Rio, book a Brazil adventure tour and learn about where to go in Brazil
Iraq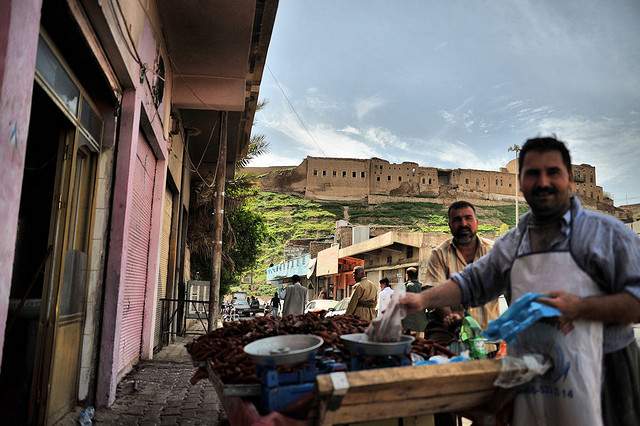 Home to some of the holiest sites of Islam outside of Saudi Arabia, as well as the site of ancient Babylon and an abundance of significant historical sites, Iraq should rightly be a hotspot for Middle Eastern tourism, but very few are brave enough to enter its borders given the current situation. Not quite the war zone it was a few years ago, Iraq is still plagued by bombings, terrorist activity and kidnappings (particularly of foreigners) and its no wonder the U.S State Department has renewed its travel warnings, advising against all but essential travel to almost all locations in Iraq.

Should you go? Not yet. The situation in Iraq is improving and tour companies like Hinterland Travel have reinstated their Iraq tours as of 2011 but it's advisable to hold off on booking for another year or so. In the meantime, there are safer options in the region, such as Jordan, home to the Dead Sea,  the ancient site of Petra and the beautiful Wadi Rum valley.
>> Visit Petra and Wadi Rum by bike
Pakistan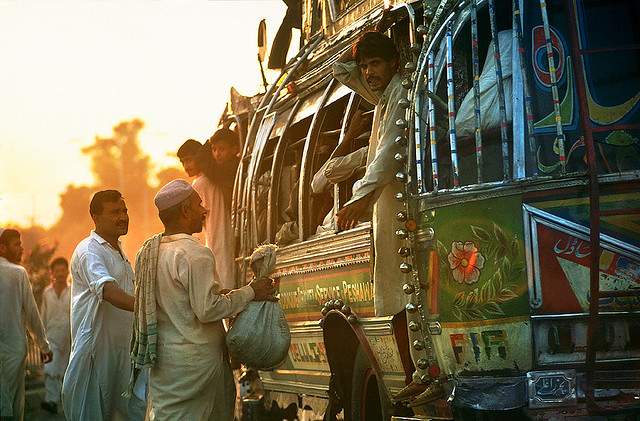 With four of the world's greatest mountain ranges in the north, including the world's second highest mountain, Pakistan has attracted climbers for years and remains popular despite its recent turbulent times. Like so many Middle Eastern areas, Pakistan is still beleaguered by Al-Qaeda and Taliban presence, suicide bombings and tribal clashes, making it a risky destination for travelers. US Government officials have expressed concern that the recent killing of Osama Bin Laden will increase the likelihood of westerner-targeted attacks.
Should you go? Maybe. Both the US and UK advise against travel, but climbers are still heading to the mountain ranges, albeit with due caution. Untamed borders  and Snow Land both still offer treks, including scaling the famous K2.
>> Get an inside look at what it's like to live and work as an expat in Pakistan
Colombia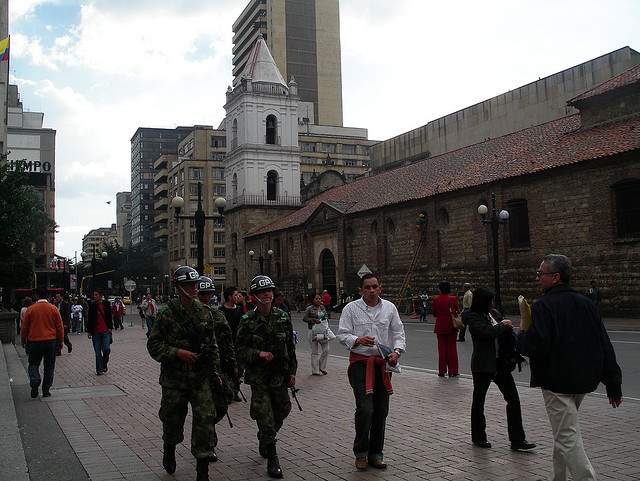 With a rapidly increasing popularity amongst the backpacker crowd, Colombia is starting to shake off its bad-boy image, but crime statistics and negative media coverage have ensured that its reputation prevails. Most often reported are hijacks, robberies and kidnappings within areas controlled by FARC (Revolutionary Armed Forces of Colombia) guerrillas but recent worries have pinpointed the increasing use of date rape drug Scopolamine within cities. Travelers should be wary of venturing off the beaten track, too – Colombia has the second highest amount of landmines in the world, beaten only by Afghanistan.
Should you go? Yes, but stick to the 'safe' areas. In Bogotá and Cartagena and other well-trodden areas, travelers are unlikely to encounter issues more severe than in most major cities but don't let this convince you that the whole country is secure. Narco-trafficking and FARC rebels are still major problems in certain areas and travelers should avoid land border crossings and seek out up-to-date local advise before heading to rural areas.
>> Find flights to Colombia, book a tour of Colombia and read more about why you should visit Colombia now
Somalia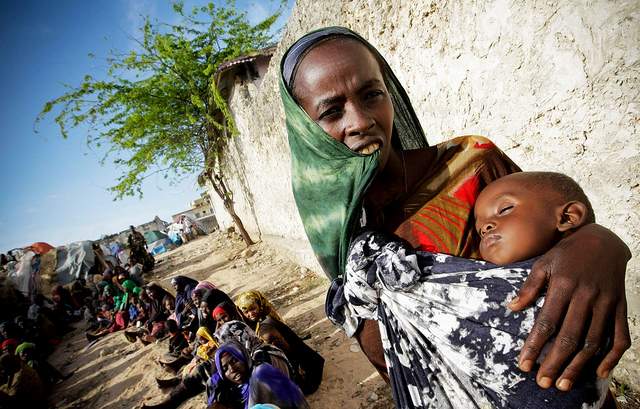 A country long marred by conflict, Somalia was struck off the list of safe destinations back in 1991 when rebel groups overthrew the dictatorship and started the country's descent into a bitter civil war. Tribal warfare and violent disputes have played out ever since, splitting the country into around two dozen warring groups and making the capital Mogadishu so dangerous that for several years the Somali president fled to neighboring Kenya. Not only that, but the country is currently suffering the worst drought in 60 years, with some 12 million people in desperate need of food aid according to the UN.
Should you go? The short answer is no, unless you are traveling with an aid organization or volunteer group (and even then you should carefully consider the risks). Immigration officials have even been known to turn away potential tourists due to the dangers and all western countries advise against travel to the region, so it's little surprise that most Somalians can't remember the last time they saw a tourist. If getting off the beaten path in Africa is your goal, there are plenty of other options, like the tiny neighboring country of Djibouti.
>> Search for Africa adventure trips
Libya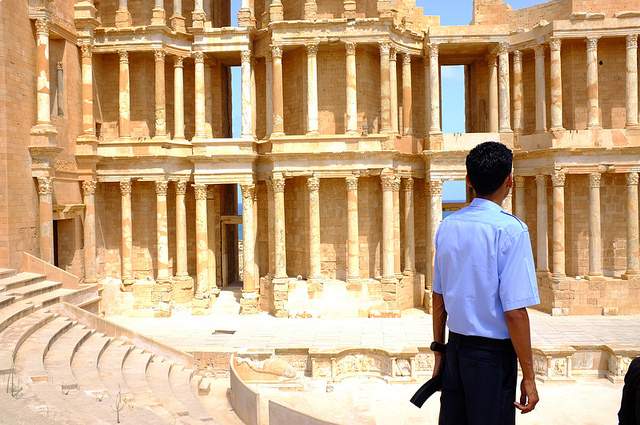 Libya has been splashed over the newspapers since peaceful protests against autocratic Libyan leader Muammar Gaddafi erupted into armed conflict back in February and unrest rapidly spread across the country. With the country embroiled in a heated battle for power and a ceasefire failing to halt attacks on insurgents, travelers longing to visit the country's numerous Roman ruins and sprawling Southern desert, my now have to risk their lives to do so.
Should you go? Not right now. Recent events point to a successful culmination to the rebel's struggle but the jury is still out on how long it will take to restore peace and order after the political situation has been stabilized. It will likely take a while until the tourism industry gets back on its feet. Next door, tourism in Tunisia is getting back on track, making this the safer option for checking out Roman ruins in the area.
>> Check out more of the best Roman ruins outside of Rome
The Democratic Republic of Congo (DRC)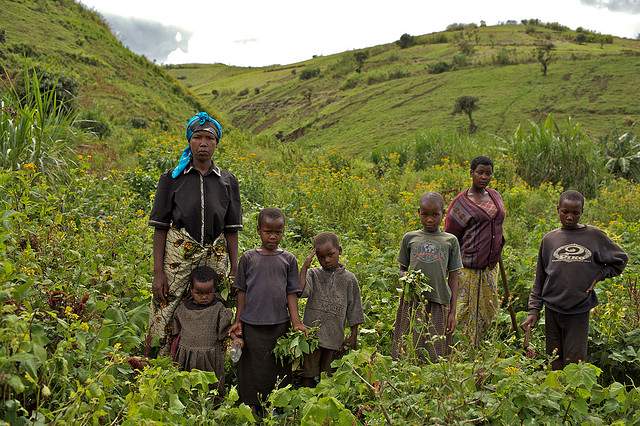 The world's deadliest conflict since World War II, the DRC conflict has involved seven nations since its outbreak in 1998, with violent clashes over natural resources, border access and politics. The result has been mass casualties, not only from warfare but from disease, malnutrition and pillaging of rural villages by armed militias. Despite the signing of peace accords back in 2003, by 2009 death rates were still estimated at 45,000 per month, kidnappings remain abundant and rebel fighters and armed militia groups still occupy much of the eastern and northeastern provinces.
Should you go? The question is: would you want to? The DRC hardly seems a place for tourists, and the US Department of State strongly warns against the risks of traveling. Africa is a huge continent and you'll find no shorter of alternative destinations to satisfy your desire for adventure off the beaten track.
>> Discover some affordable places to go on safari in Africa
Sudan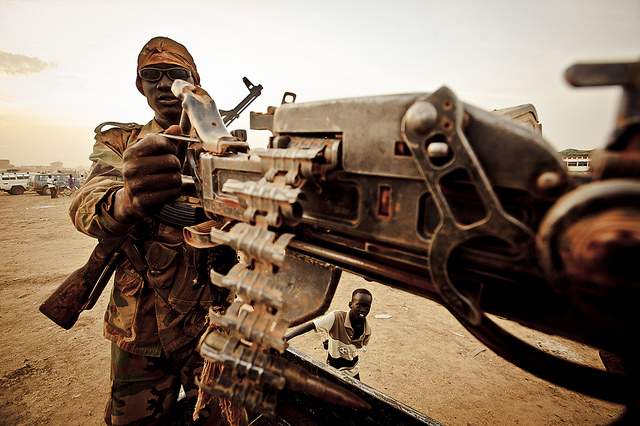 Long renowned as a lawless domain ruled by bandits, some forty years of warfare has culminated in Sudan's recent split into two countries, with South Sudan achieving its long-disputed independence. The largest and most geographically diverse country in Africa is also the least visited and although the lure of visiting the largely undiscovered pyramids or trekking the untamed Sudanese desert may one day entice tourists, it's unlikely that tourism will increase until this peace agreement has proved itself legitimate.
Should you go? Despite recent developments, the political situation remains highly unstable and with both the US and UK governments advising against all but essential travel to Sudan, it's definitely advisable to stay away for the time being. While other African countries may not offer as much diversity in landscapes as Sudan,  you can still find places like Namibia where you can kayak with sea lions at Cape Cross, see shipwrecks on the Skeleton Coast, visit the oldest desert in the world and go on safari in Etosha National Park.
>> Book flights to Namibia or look for Namibia adventure trips
South Africa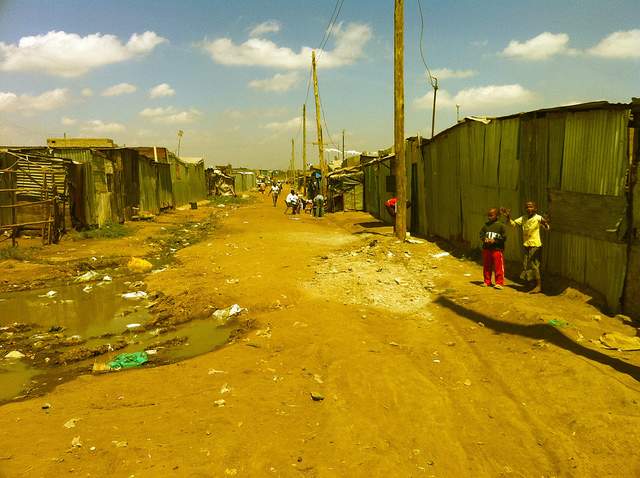 Regrettably infamous for its status as the "rape capital of the world" as well as its high homicide rates and high fatalities due to road accidents, the 2010 World Cup host is no stranger to danger. Crime in South Africa does show signs of decreasing though – a 6.5% drop in the murder rate was announced by the Police Minister in 2011, alongside a 3% decrease in sexual offenses, although reported incidents of rape remain unacceptably high.
Should you go? Yes. South Africa does have its dangers, but it's worth pointing out that a lot of this violence occurs within the townships and rural areas – areas most tourists will stay away from in favor of going on safari, visiting the Cape vineyards, diving with Great Whites or spotting penguins at Boulder Beach. Keep your wits about you in the cities, follow local advice and you should be able to avoid the major dangers.
>> Book flights to South Africa and discover great things to do in South Africa
Read more about travel on the edge:
Photos by: The U.S Army,  Aldo Lammel,   lachicaphoto, zerega, rutlo,  United Nations Photo, Amman Abd Rabbo, ,cyclopsr, ENOUGH project, Rob Danton