Central Europe is Western Europe's oft overlooked little sibling. Without the glamour of Paris, Rome, or other iconic European destinations, it can be daunting to plan a trip to this lesser-traveled side of Europe. Rest assured, you will find a Europe with fascinating history, much of which has recently been written, generally lower prices, and incredible off-the beaten path surprises. Later in the article, I'll cover Poland, the Czech Republic, and Hungary in a little more detail. Rest assured, I know Central Europe is made up of more than those three countries – the rest will be tackled at a later date.
General Info
Here is some basic information on the region to help you plan your trip to Central Europe. Below, you'll find general tips on getting around, costs, vaccinations and visas, weather, and safety.
Getting Around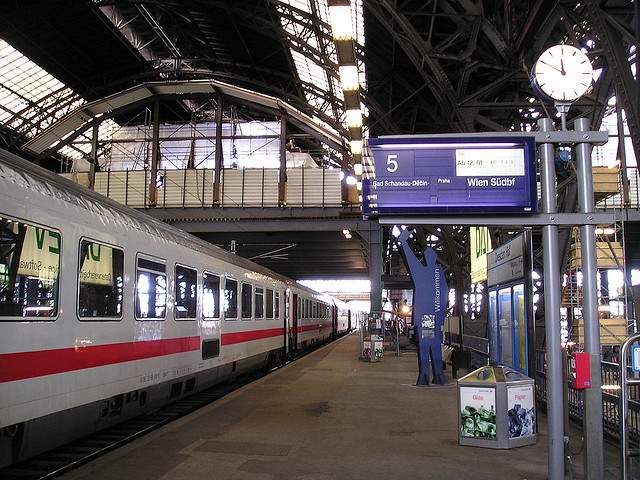 Rail: Perhaps the easiest and most straightforward way to get around Central Europe is to purchase a railpass. These discounted travel tickets are only available to foreigners and offer great value as well as a hassle-free way to get from country to country. With a range of country combinations and travel days to choose from, you can tailor your ticket to fit your budget. Note that Eurail multi-country passes are valid for bordering countries, but Poland is only offered in conjunction with Germany. So your railpass options include: (1) purchasing separate railpasses for Poland, Hungary, and the Czech Republic, (2) purchase the Hungary-Austria-Czech Republic railpass and a Poland railpass. Personally, I'd go for the latter – Austria is one of the most overlooked, amazing places in Europe, in my opinion. Alternately, Railtrains offers an Eastern Europe pass combining Poland, the Czech Republic, Slovakia, Austria, and Hungary. Many express trains require seat reservations, so be sure to inquire at the station. Station managers are generally not exactly friendly, but used enough to tourists that they can stamp your ticket and provide reservations well enough. Youth tickets (under 26) are generally quite a bit cheaper than adult tickets. Trains offer all kinds of amenities, including first class seating and restaurant cars, but of course, these are all at additional expense.
Bus: Buses aren't quite as fast or comfortable as trains, but they offer quite a bit more flexibility at a lower price. A 15 day Eurolines bus pass that covers pretty much all of Europe can be purchased, depending on the season, for about $230USD for youth tickets. Be aware that a 5 day rail pass means 5 days of travel – days you are actually on the train – while the 15 day bus pass is valid for 15 days, whether you travel or not during those days. A 30 day pass is also available.
Air: You'll probably discover that it's too expensive and too much of a hassle to fly from city to city in Central Europe, especially to Poland. However, discount airlines are a great way to get from a major airport, such as London or Amsterdam, to smaller Central European cities. This is one great way to fly into one city and out of another without breaking the bank. European airlines that fly to Central Europe include: Ryanair, Easyjet, Airberlin, Norwegian Air, Wizzair, Germanwings, Jet2, SmartWings, and Vueling.
Car: Most major American car rental companies offer rentals in Europe, including Hertz, National, Budget, Avis, and more. Driving offers the advantage of total freedom – being able to stop and see anything that interests you. If your trip is focused more on small towns and countrysides, you should definitely consider driving. However, if you are a youth (under 26), there may be surcharges for extra insurance. Be aware that dropping the car off in a different country from where you pick it up may also cause high surcharges. It's probably a good idea to inform the car rental company of your itinerary to make sure you're carrying the right paperwork. Beware of any services offering an "international driver's license." Such a thing does not exist. You should go to your local AAA office and get an International Driving Permit – a passport sized translation of your driver's license in multiple languages, complete with photo. The IDP alone is not a license, and you must carry your U.S. driver's license as well. If you are overseas and need an IDP, you may apply for one by mail. This will take 4-6 weeks unless you include additional postage for express mail.
Moto or Bike: Generally, you'll find Central Europe to be too cold and rainy for constant bike or moto (moped) riding. But if you want to experience this quintessentially European method of transport on a nice sunny day, many companies offer bi-wheeled rental on a daily basis. Since companies often change names and locations, a simple Google search of the city you wish to rent in is probably the best way to find a company.
Read about Overland Travel in Europe and Getting Around Eastern Europe – Tips to Save Money and Reduce the Hassle
Vaccinations and Health Information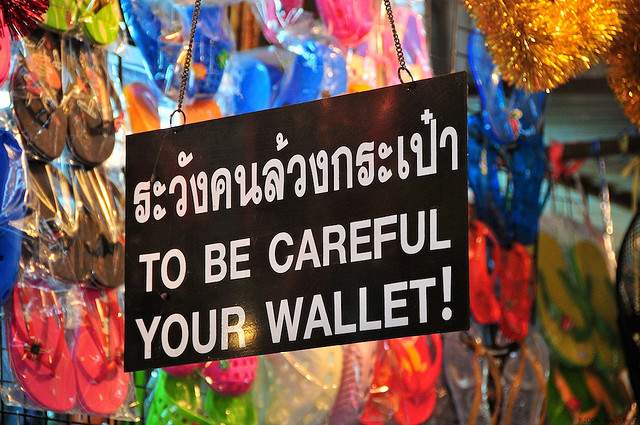 Although Central Europe isn't known for communicable diseases like malaria, SARS, or yellow fever, you should always consult your doctor for their advice and the CDC website for current updates. The CDC recommends that all travelers are up to date with the current U.S. vaccination schedule, plus Hepatitis A and B. Rabies is recommended if you plan on going into any situations that might bring you in contact with bats. Such activities would include adventure travel such as caving or camping outdoors. Tick-borne illness can be a problem in the Czech Republic from early spring through late fall, so if you will be hiking or camping outdoors, take normal precautions to avoid tick bites. There is no vaccine for Lyme disease, but you can be vaccinated for tick-borne encephalitis. Again, ask your doctor for their judgment.
It's always a good idea to keep basic painkillers and anti-diarrhea medication on hand. If bringing prescription medication, keep them in their original containers and bring a prescription, if you can.
Central Europe has adequate medical care, although you may have difficulty finding an English speaking doctor, especially in rural areas. Expect to pay cash for treatment, even if your health insurance covers you overseas. Doctors may not be equipped to bill your insurer directly. It's best to call your insurance company before traveling to find out whether you are covered overseas, and if so, what services are included and how to apply for payment/reimbursement (oftentimes it's cheaper to just pay for medical care in these countries than it would be to pay your co-pays). For basic medical needs, pharmacists are generally well trained and can provide you with antibiotics and other medication that may be considered prescription in the U.S.
Visas
Poland, the Czech Republic, and Hungary are all part of the Schengen Agreement, which allows U.S. citizens to enter these countries without a visa for up to 90 days for tourism or business purposes. Be aware that the 90 days encompasses all Schengen countries, so if you spend 60 days in Poland and then go to Hungary, you only have 30 days left to travel without a visa.
A stamp in your passport is your best means for proving the length of time you have spent in a country. Some borders, for example, during train crossings, may not be staffed to stamp your passport. If this happens, you should take care to request a stamp at a point of entry. I was questioned at length by an officer in Germany about my length of stay in Spain, because I had no stamp upon entry to Spain, and was truly surprised by the seriousness of the interrogation. For Americans, who are used to moving freely through borders, it can be easy to assume you'll be let through with no trouble. Be prepared to document the length of your stay, proof of sufficient funds, and a return airline ticket, if you are arriving in a Schengen country without a visa. It's also a good idea to have the location of the nearest U.S. Consulate on hand, just in case.
Safety
Violent crime is rare in Central Europe, but pick pocketing is common. Be aware and follow these basic travel tips:
In both Poland and the Czech Republic, you may be required to present identification (your passport) if asked by law enforcement. Always keep your passport and money tucked underneath your clothing, preferably in your front. Avoid putting away valuables in public places where pickpockets may be watching. I've had friends get pickpocked after carefully putting their wallets in the very bottom of their backpack while standing in a metro station. Keep a copy of your passport information page and a copy of your credit cards somewhere safe and away from your passport – tucked into the lining of your luggage, for example. This will help you replace your passport in case it gets lost or stolen, and help you cancel your credit cards if they are stolen.
Use ATMs in brightly lit and well-trafficked areas such as commercial banks and hotels. Not only is this safer for you while you obtain your money, but it helps you avoid possible ATM skimming at poorly monitored kiosks.
It's never a bad idea to register with the local U.S. consulate so they have your information on hand should anything happen.
Read A Travel Insurance Interview: Do You Really Need It?
Poland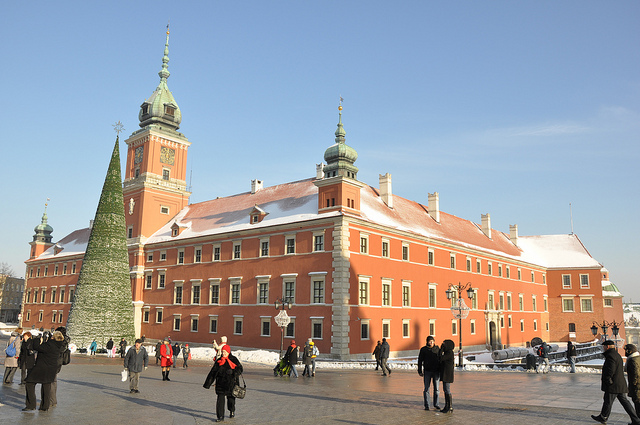 When I think of Poland, I can't help but remember its tumultuous past. Numerous times throughout the course of history, Poland was invaded, divided, and taken over by outsiders. Six death camps were established by Nazi Germany on Polish soil during the Second World War, including the most famous of them, Auschwitz. During this tragic period, Poland lost nearly 20% of its population to these camps. But Poland managed to rebuild and has become one of the strongest and fastest growing post-Communist countries. Modern day Poland is exciting and hopeful, but still retains undeniable relics of the past.
Cities
Kraków: In Poland's former capitol you can enjoy the romance and beauty of Old Europe at a fraction of the price. Here, you'll find stunning Wawel Castle, listed as a UNESCO World Heritage Site, as well as a stunning variety of architectural details and finishings spanning centuries. You'll also encounter a large population of tourists, many who come from other parts of Europe to party for the weekend.
Warsaw: To see Poland's more modern side, visit its current capitol. Most of Warsaw was rebuilt following World War II, and the city now features prominent skyscrapers, making its skyline a bit different from most Central and Eastern European cities. In the city center, you can enjoy the tranquil park adjoining Lazienki Palace, which was built on an artificial island.
Torun: A medieval city and the birthplace of Nicolaus Copernicus. Many of the buildings here are over 700 years old, making this city a must-see for fans of Gothic architecture.
Sopot: One of Poland's main resort cities and part of a tri-city metropolitan area, it is flanked by Gdansk on the south and Gdynia on the north. Sopot is a major beach destination, with plenty of restaurants, bars, and clubs. Here, also, is the longest wooden pier in Europe (over a quarter of a mile long), a popular walk for tourists. You can also visit the very strange Krzywy Domek (crooked house), which looks like something from a fairy tale.
Eat & drink
Pierniki toruńskie: Torun gingerbread, a medieval delicacy from the city of Torun. They can come in shapes ranging from a simple heart to complex designs created by traditional wooden molds.
Oscypek: Smoked cheese, often sold from street stalls, which can only be found in the Tatra Mountains of Poland. Sheep's milk cheese is pressed into decorative molds and smoked – think smoked gouda, but with sheep's milk and much prettier.
Pierogi: Potato filled dumplings, usually boiled, fried, and served with bacon or a heaping spoonful of sour cream. They often contain cheese and onions as well.
Zubrowka: Everyone knows about Polish vodka, so why not sample something you can only get in Poland? Zubrowka is a special type of vodka, fermented from rye and flavored with buffalo grass. This grass is illegal as a food additive in the U.S., so chances are, you've never had this before. Traditionally served with cold apple juice over a couple of ice cubes.
Do
Skiing: Zakopane is Poland's most popular ski town and a great place to experience traditional Polish culture. Stroll down the picturesque main street and enjoy traditional winter feasts, complete with dancing, music, and costume.
Auschwitz: The displays can be disturbing, and at times, grisly. But there is no denying their emotional impact and gravity.
Go to Hel: The Hel peninsula is situated off the tri-city of Gdansk, Sopot, and Gdynia, and can be reached by train or ferry. The shallow water around the peninsula makes it the perfect place for water sports such as windsurfing and kitesurfing.
When to go
Really, the answer to this is more of when NOT to go. July and August are the most popular times of the year, as most of Europe is also on vacation during this period. The shoulder seasons are less crowded while still being temperate, and there are plenty of reasons to visit Poland even when the skies are grey.
Check out our Poland Travel Guide, find a cheap flight to Warsaw, and check out hostels in Poland
The Czech Republic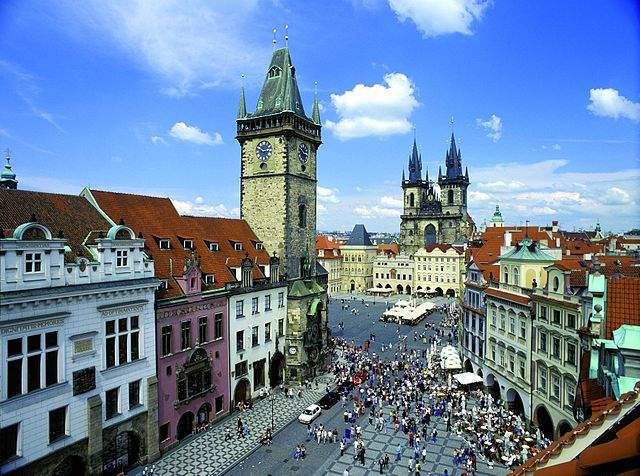 Romantic, historical architecture. Gilded buildings, stunning churches, hearty fare, and beer. And don't forget the vibrant nightlife. Though less than two decades old, the Czech Republic has hundreds of years of history. While Prague is no longer the hidden gem it once was, you can still enjoy what one European told me was "the Vegas of Europe." Stop by the Golden City to take your picture by the historic Charles Bridge, check out a nightclub or two, and see the world's oldest functional astronomical clock. Stay to explore the country's historic castles and enjoy firsthand the history of pilsner beer.
Cities
Prague: A city with international appeal, Prague has become in recent years more touristed and crowded than ever. Seek out the less traveled sights: numerous picturesque bridges other than the famous Charles Bridge, beautiful riverside parks, and historical museums. Then head out at night and make some new friends in the city's numerous bars and nightclubs. The last time I was here, I spent the evening debating the (non)merits of Nickleback with some Norweigian boys in club Coyote Ugly. Prague has some of the most kitschy, fun bars and clubs you'll find anywhere – just go with the flow and see where the evening takes you.
Kutná Hora: The main attraction of this town is the famous Sedlac Ossuary – a church decorated inside with human bones. Besides the church, you can tour the ancient mines below the city, once some of the most productive silver mines in Europe.
Eat & drink
Pilsner and Budvar: The two cities most associated with Czech beer, Plzeň and České Budějovice, may have German translations familiar to beer nerds: Pilsen and Budweis. Yes, the Budweiser Budvar you'll enjoy here is a Czech beer and not made by Anheuser-Busch, although the term did inspire the name for the American beer. Pilsner Urquell, on the other hand, is the world's first pilsner. Both breweries can be toured, with samples offered.
Knedlíky: Czech fare is very hearty, meat and potatoes style, and you'll find most dishes come with this side. Knedliky is a large dumpling which is sliced before serving (think pieces about as big as slices of bread). Perfect for sopping up your meat juices!
Bramboráky: I've got a terrible weak spot for fried potatoes, and these hit just about every button for me. Thin, crispy potato pancakes, sometimes with sauerkraut mixed in, served with a dollop of sour cream. In the winter they sell them hot from street stalls, a perfect handful of potatoey goodness.
Do
Spas: You could spend your entire trip going from spa resort to spa resort in the Czech Republic. All offer therapeutic mineral hot spring bathing in picturesque settings – gorgeous palatial architecture surrounded by woods. The most well known, Karlovy Vary, hosts cultural and sports events throughout the year. Most offer activities such as skiing, biking, hiking, and even surfing and horseback riding
Castles: Some of the most amazing 12th and 13th century castles can be found in the Czech Republic. The forbidding medieval architecture is stunning and unique. Karlštejn Castle, about 15 miles southwest of Prague, is the most frequently visited, while Hluboká nad Vltavou is the most stunning, in my opinion.
When to go
Summer in the Czech Republic is mild and sometimes rainy. It's about what you might expect for Central Europe. Be prepared with an umbrella for summer thunderstorms that break up the hot days. Spring and fall have the most pleasant weather, but also the most visitors. Winters can be cold and snowy, but a beautiful, and often less crowded time of the year to visit. Prague has amazing Christmas markets that will warm you right up with Bramboráky and mugs of mulled wine.
Read Best Festivals and Events in Europe and Beyond Prague: Off the Beaten Path Experiences in the Czech Republic, book a flight to Prague, and check out hostels in the Czech Republic
Hungary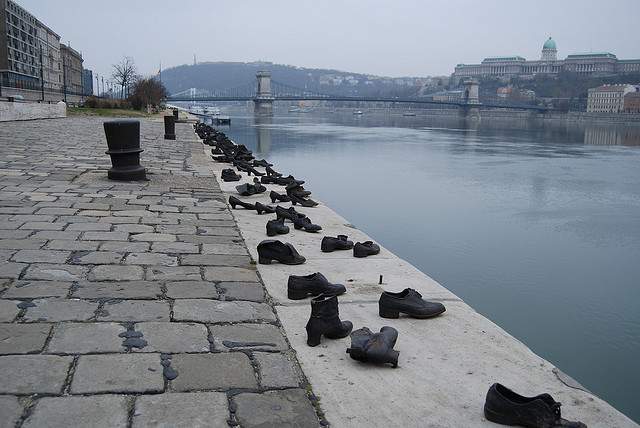 Hungary is still recovering from the 1990s, when severe recession and a declining economy led to unrest and political upheaval. It was hit hard by the worldwide recession in the mid 2000's and still struggles economically. The country sits at the crossroads between Eastern and Central Europe, and much of it has yet to be developed for tourism. Hungary's youth are passionate about their country and political reform and are quick to discuss politics with any foreigner. Here, you'll feel closely the region's struggle for freedom after communist rule.
Cities
Budapest: The capital of Hungary is split into two sides – Buda, and Pest – along the Danube river. Along the river is the gritty Parliament building (though the interior is quite splendid, the outside could use a cleaning), and you can take in the panoramic views from the Fisherman's Bastion. From Budapest, a hydrofoil service runs along the Danube to Visegrad and Esztergom, both historically prominent and beautiful cities.
Eat & drink
Goulash: Rich stew made with plenty of Hungarian paprika, which is sold in the markets in fragrant, vibrant mounds. Meat and paprika are mandatory, other spices and vegetables are variable. Goulash is often served with egg noodles or potatoes.
Gundel palacsinta: A thin, crepe like pancake, with a spiced walnut filling, topped with chocolate sauce.
Tokaji: A varietal of white wine unique to the Tokaj region of Hungary. Although in the U.S., Tokaji is known primarily as a sweet wine, it comes in all variations in Hungary, and you should definitely try the dry version while visiting.
Palinka: A type of fruit brandy traditionally produced at home using the fruits of one's orchard. Beware of the alcohol content, which can be as high as 80% (that's 160 proof for you Americans)!
Do
Thermal Baths: Budapest is home to the largest thermal bathhouse in Europe: the Szechenyi thermal baths, dating back to the 1900s. Bask in Roman style glory, and don't forget to BYOS (bring your own suit)!
Jewish memorials: A grim reminder of history and of how ingrained it is into Hungarian psyche. Two prominent memorials in Budapest include the Shoes on the Danube and the House of Terror. Shoes on the Danube illustrates a mass execution where Jews were forced to line up along the river and take off their shoes. They were then shot. The House of Terror is a former Nazi and Communist headquarters reformed into a museum. As you walk through the museum, you realize that the past is not nearly as comfortably far away as it is from our view in the U.S.
Lake Balaton: Located in the western half of Hungary is a remarkable lake, which despite its 230 square mile (595 square km) surface area, never gets deeper than 40 feet (12 meters). The slope is gradual enough that one can walk out for nearly a mile and still stand on the bottom. As well as being a popular swimming and beach destination, Balaton offers thermal springs and extensive sailing.
When to go
Though Hungary is generally less crowded than other tourist destinations, you'll want to stick to the shoulder seasons if you want to avoid crowds. Some places close in the winter, so your best bet is to go in the spring. The weather is lovely, and the budding season counteracts the gloomy atmosphere of the city a bit.
Read Eight Ways to Experience the Best of Eastern Europe in Budapest, check out pros and cons of adding Budapest to your RTW Itinerary, and book a hostel in Hungary
Have you traveled in any of the above countries in Eastern Europe?  What do you recommend to see and do?  Comment below to share your stories and suggestions.

Every week, on "Round the World Wednesday" we share tips for planning, budgeting and selecting a route, plus advice on where to go and what to see and do all around the world.
Photo Credits:  1) adam_sporka, 2) antwerpenR, 3) uggboy, 4) Estec GmbH, 5) paulmannix