Every time I go to Europe, I swoon over how well organized the cities are, how good looking the people are, and yes, the heated floors. Then I come back to America and sit on my couch, cursing urban sprawl while eating peanut butter out of the jar. This time when I return to The States, however, I have decided that there's no need to romanticize the European lifestyle, because many amazing parts of it can be recreated at home!
I once asked a Greek woman what the difference was between Americans and Europeans. "Europeans," she said, "like life." Maybe this was an insult, but I have interpreted it to mean that Europeans are more willing to find joy in everything- have you ever driven 140 kilometers per hour on the Autobahn? I'm not endorsing speeding, but the fun, free mindset Americans often adopt on vacation gets thrown in the wash with our dirty laundry as soon as we get home, when suddenly the freeway looks less like a race track and more like a torturous commute. Traveling can, and should, lead to permanent changes in our perspective.
Food and enjoying the small things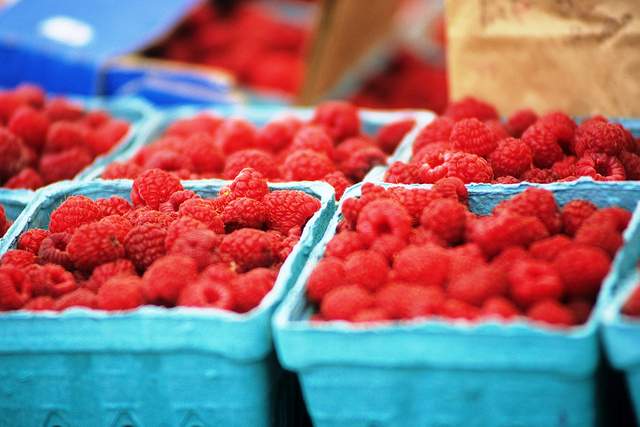 First, change the way you view food. Europeans tend to use food as a cultural experience and something to savor, unlike Americans, who sometimes think of it as pure fuel. Dawdling in Applebee's may drive your waiter crazy, but no one will be offended if you sip the same latte for two hours in a cafe. Use food as a tool to spend more time with those you love by catching up, hanging out, and having good conversation. Also, be mindful of what you are eating, and eat it for taste, not to be full. Take your time instead of racing to finish a plate. Europeans eat food for the experience, paying attention to sensations as they enjoy a meal. This method has many digestive and dietary perks and is easy to implement at home in the U.S.A.
Use food as a tool to spend more time with those you love by catching up, hanging out, and having good conversation.
When you don't eat out, consider your ingredients. I used to complain about how I missed fresh French bread, until I realized there was a bakery five minutes from my house. Try shopping locally and buying fresh ingredients from specialized stores. After walking through adorable open air markets in Greece, I remembered that my town in Arizona also has one every Thursday.
Vegetables and fruits are generally cheaper at the farmer's market, and interacting with the vendors is fun. The first time I talked to someone about where my food came was at an open air market in Greece. He was a beekeeper on an Ionian Island, and he told me everything about how his honey was processed. Buying from specialized vendors is a secret many European countries still enjoy. Having a personal relationship with the farmer who grows your food gives you more control over what you are eating, and it supports the local economy. It takes more time to visit the farmer's market, but the experience is rewarding. It is eye-opening to discover that the way your home country does something may not be the best way. Adapting to different lifestyles can help you craft your own meaning and habits in life.
When I first arrived in Greece, I found myself asking, "why are there so many hair salons and why are they always packed?" It's true– through American eyes Greek women seem to get their hair done on at least a weekly basis. The European idea of personal grooming includes some nice indulgences like frequent stops at the nail salon, and there is nothing wrong with that. Take time to enjoy a simple indulgence like a massage. These businesses exist in America, but we view them as special treats or pass them by on an everyday basis. Switching up your routine feels like a vacation even if it's only a block away from home. Tourists love to romanticize the hammams of Istanbul but will pass by the sauna in L.A. Fitness. Stop. Make impulsive moves. Walk into a hair salon and feel like a rebel for not booking an appointment. There is no need to revert to an old lifestyle after traveling abroad. Incorporating lessons and new habits is one of the most beautiful parts of traveling. If you miss rolling your own cigarettes in Spain, buy loose tobacco in America. Simple moments in our home countries can be beautiful, too, as long as we view them as habits to be enjoyed.
Enjoy outdoor space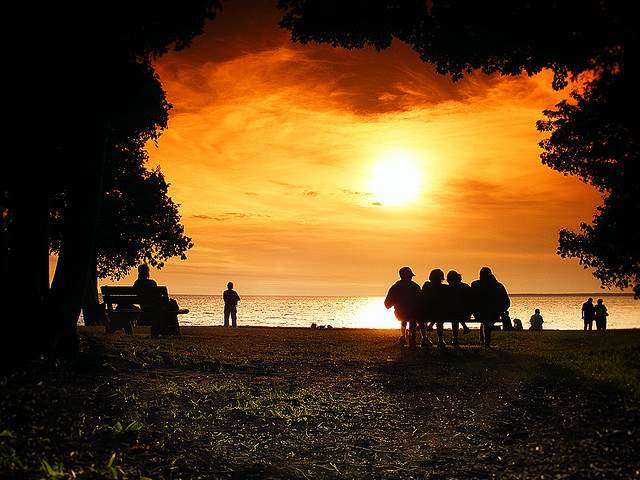 Another praise I often hear about Europe is that they have beautiful parks. Make it a goal to treat outdoor space as prime real estate. Space is tight in large cities abroad, so many people savor the ability to sit at an outdoor cafe or walk through a courtyard.
If you love the look of clothes hanging off balconies and from the tops of roofs, buy a clothesline and set it up in your own backyard. European apartment complexes burst at the seams with potted plants, clotheslines, and people hanging out on balconies. If you have an outdoor space, make it a weekend goal to remodel it and use it. Having a space to enjoy makes it easy to incorporate spending time outside into your daily habits. Take breakfast on your balcony, choose outdoor seating during your lunch break, or try taking a walk through a park.
Alternate modes of transport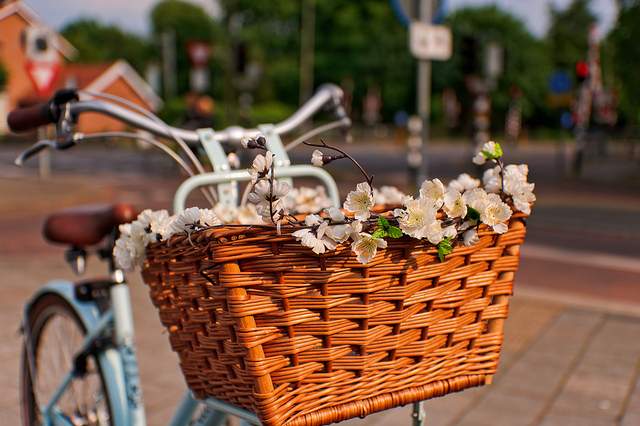 Opinions of European transportation vary between American travelers I meet. Half say they miss their car and half say they love not having to look at the price of gas. I usually can't wait to get home to my giant Honda minivan and six lane highways, but for my homecoming this time, I'm taking a new vow and giving up my car. Living in Europe has taught me that the journey is more complicated without a car, but it is possible, and the process can actually be fun. Riding in a train or bus allows me to use the journey for whatever I would like. I can read, look out the window, or nap without worrying about keeping my eyes on the road. It sounds terrifying to be without a car in America – having one is a symbol of independence. However, using alternative transit eliminates many of the fees and maintenance a car can bring, and it gets you out of a traffic jam.
I always come home bragging about the cool people I meet on European trains, and now I am determined to recreate that social aspect at home.
Americans simply don't use alternative forms of transportation as much as Europeans do, but that doesn't mean we don't have them. Trains, buses, bikes, mopeds, and even our own feet can be great ways to get around. Consider taking a bus in between cities – "Volt" buses will drive you between most east coast cities for under $20. Trains make cross country trips longer, but also more fun, if you use the rest breaks and stopovers to explore new towns. You can also use the time to socialize with other passengers.
I always come home bragging about the cool people I meet on European trains, and now I am determined to recreate that social aspect at home.  Biking and walking are also great ways to explore your own town and neighborhood. Most Americans have a grocery store within walking distance of their house, yet we continue to drive. Buy a bike basket or one of those crazy European shopping carts and try walking. In the process, you may meet new neighbors or see buildings you've never seen before. Plus, the exercise is free. Growing up in America, I often thought that living without a car was impossible. I now know that being car free is doable, and it even has perks.
Visit our national parks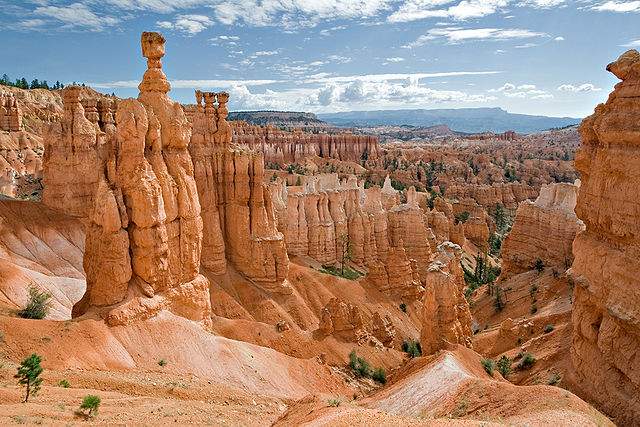 Finally, I always return home from Europe with a new desire to explore America. Many U.S. citizens have never seen major attractions in our country or even our own state. Once the suitcases are put back in storage; however, it is difficult to motivate ourselves to dig them back out. Resolve to be a tourist everywhere, or at least try to explore new places. Traveling to other countries is an amazing experience, but the United States offers cultural diversity as well. If money is tight in between European forays, a simple day trip can break up your routine. America has many national and state parks with cheap entrance fees and endlessly beautiful views. Crossing the country is easy within a weekend, and traveling within a region can be done in under a day thanks to trains and buses. The United States offers so many different places that Americans themselves do not use to their full potential. Grab some buddies and hop on a train or load up the car and explore your home. Treating America like a travel destination makes it a much more interesting place to live.
Traveling to other countries is an amazing experience, but the United States offers cultural diversity as well.
These are my resolutions when I return home. I will not slip back into my daily routine, romanticizing my walks down cobblestone streets as a thing of the past. I will buy a city bus pass, wake up early for the farmer's market, and sip espresso instead of ordering it to go. I will not drive five minutes in my car to buy jars of peanut butter in bulk. I will walk. After all, a scrapbook full of pictures of vacations is not as rewarding as an arsenal of new habits to see your hometown with fresh eyes. Traveling to a different continent is interesting and beautiful, but that does not mean that returning home has to be dull. Incorporating your travel experience back into life at home creates a wonderful change in perspective that just might change your life and habits.
Read more about traveling in Europe and cultural experience to have at home:

Photos by: Wisconsin Department of Natural Resources, James Jordan, Tambako the Jaguar, Luca Galuzzi