BootsnAll has been publishing Round the World Wednesday stories for about 2 years now. Many writers have offered their tips and input having to do with long term travel.  
Jenn Miller will now be the main contributor for RTW Wednesday articles. Jenn has been on the road with her husband and three children for over five years now and is well versed in all aspects of long-term travel. Each week Jenn will bring a unique insight into extended travel, touching on topics ranging from inspirational articles to practical trip planning to family travel to education on the road to interviews with interesting people she's met along the way.
So, you know you want to travel. More than that, you've decided that you will travel! The firm commitment has been made and you're actively saving and planning. A date has been set and excitement is building.
The hardest part of planning a big trip is narrowing it down. Once you realize that the world really is  your oyster and that the possibilities really are limitless, it becomes a very big project indeed.
You could go anywhere. You could do anything. How will you decide? How will you narrow it down? How do you know where to start, where to end, and what you want to do most?
Breathe into a paper bag with me for a minute, and let's look at five questions that you can ask yourself to begin to find direction and lay out the skeleton of your first big adventure.
Where have you always wanted to go?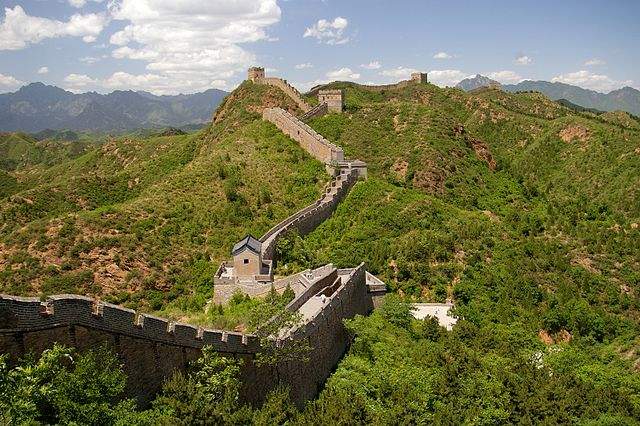 This question is obvious, but it's one that often gets lost in the shuffle of guidebooks, websites, and blogs. Everyone has their favorite place, their bucket list, and their top ten. It's easy to get sucked into that, to begin to think that you have to do what someone else did, follow the big footprints of a hero, or the prescribed RTW itinerary of the guy who you secretly want to be when you grow up.
Here's a secret: The path to happiness and your adventure is not found in a guidebook or on your favorite blog.
Take a step back. Think about your life, your interests, and what has inspired you to want to take this trip in the first place.
Take a step back. Think about your life, your interests, and what has inspired you to want to take this trip in the first place. Ask yourself, "Where have I always wanted to go?"
Perhaps you fell in love with a particular place through a book, or a teacher, or the Cambodian kid you sat next to in seventh grade. Perhaps you've had a love affair with a particular cuisine for a decade. Perhaps it's that postcard that's been taped on your fridge for years, the one you escape into with your mind when you want to be anywhere but here.
Sometimes your first destination is a no brainer, or it should be: Go to the place that you've always wanted to be in.
Read How to Decide Where to Go on a RTW Trip
What languages do you speak?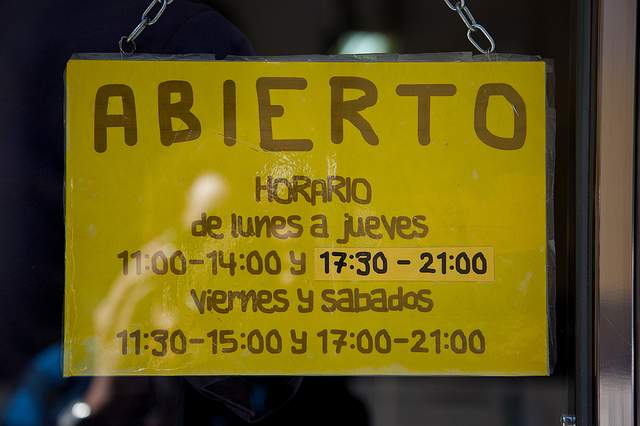 A very valid question to ask early in the planning process centers around just how "outside of your box" you want to get on your first journey. Some people want to dive into the deep end and drown a little. Other people are more interested in getting their feet wet slowly.
If you speak only one language, and you haven't honed your hand signs and sense of humor yet, perhaps you want to consider that in your planning. If you speak three languages fluently, then there's a much wider swath of the planet that will be considered "easy" for you to travel in.
It's not just the literal languages you should consider, but the figurative ones as well. Are you fluent in "travel?" Are you third-world savvy? Are you comfortable with being uncomfortable?
Be honest with yourself about the skills you bring to the table and how far you want to stretch yourself. Spend some time learning the "languages" you need as you go!
Read Budget Language Study: 5 Alternative Locations Around the World
What time of year are you going?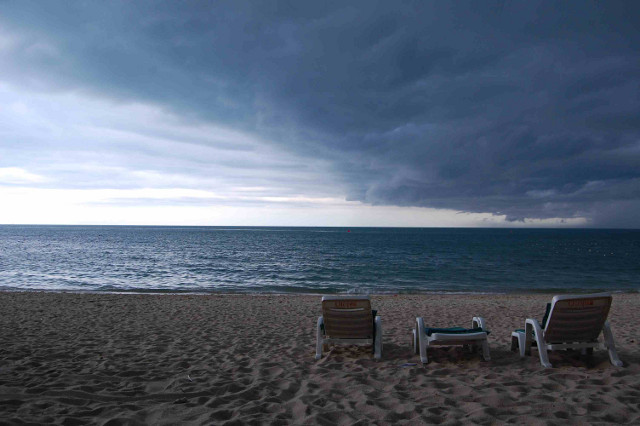 The guidebooks will all tell you when the "best" time to visit a particular region is, and the "best" time can also be translated to "high season," which can also be translated, "expensive" and "crowded." There are often very good reasons to travel in the absolute opposite of high season, and the shoulder seasons on either side are even better yet, in most cases.
By traveling in the shoulder seasons, or low season, you'll avoid the throng of holiday makers, you'll get better rates on everything from accommodations to tours, and you'll find that the traveler to local ratio is much more favorable. Especially if your goal is to see the "real" place that you're visiting.
Here's another secret: After five years of life on the road, we now actively plan to avoid high season virtually everywhere we go. It saves us thousands of dollars, and we have a much better "local" experience.
Read Solidifying Your RTW Route
How long do you have?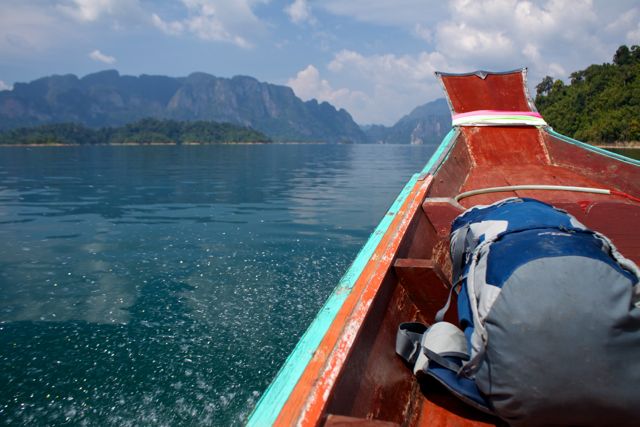 This is another one of those questions that seems obvious but often isn't. The length of your trip will determine not only the breadth but the depth of it as well. If you have only 3 months and you're attempting a classic RTW itinerary, then you have to accept that you're going to hit the highlights and not a whole lot more. If you have a year to do the same route, then you're going to add depth by virtue of the additional time.
Are you planning to move forward the whole time and stay in hostels? Or are you planning to rent local places for weeks to months at a time and dig a little deeper in the regions that matter to you?
Would you like the saddest secret of all: The longer you have, the longer you travel, the more you'll realize what you haven't seen.
Are you planning to go clear around the globe and check lots of things off of your list? Or are you thinking that maybe you'll just focus on two or three countries and learn a language, do some volunteer work, and go "deep instead of wide" for a while?
Would you like the saddest secret of all: The longer you have, the longer you travel, the more you'll realize what you haven't seen.
Read The Benefits of Slowing Down on your RTW Trip
How confident are you?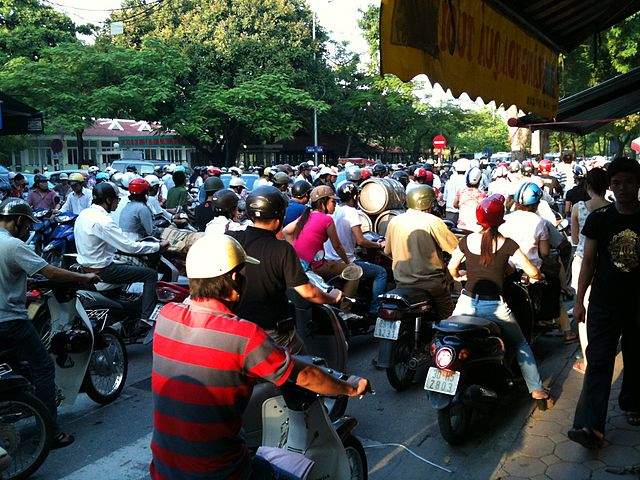 Is this your first trip, or your fifteenth? Have you gone at it alone before, or is this your premiere solo journey? Do you speak the language? Do you need things pre-planned, or are you experienced at playing things by ear?
There are lots of ways to do your first adventure, no matter what destination you settle on. How confident you are in your own ability to keep all of the balls in the air should be a determining factor in how you decide to travel. Maybe you're ready to hit the road alone. Perhaps you'd feel better taking a friend. It could be that you're cool with just booking the tickets and leaving the rest to fate. But you might enjoy it more if you had at least some of your plans, near the beginning of the trip at least, carved in stone.
Travel is not a contest! Do it your way!
If this really is your very first trip, you don't speak the languages, you haven't gotten the experience outside of your own culture, and you're taking a big leap of faith, then perhaps a short stint with a small group adventure company would be a good way to get your feet wet.
We met so many young people camping their way across Europe in tour buses, having a fantastic time, and building confidence along the way. We slept on raft houses in Thailand with a group of girls who were on a two week "Intro to Thailand" tour, in which a guide brought them up to speed on Thai culture and customs, basic words and phrases, as well as giving them the skills they needed to navigate public transportation on their own. It was an "easy" way to dive into a totally foreign experience, and a way to stack the deck towards a positive experience on your first leap outside the box.
Remember: Travel is not a contest! Do it your way!
Browse through our traveler profiles to connect with other like-minded travelers, and fill one out yourself!
Do you need some assistance planning your RTW trip? Sign for Plan Your RTW Trip in 30 Days today and start receiving the first of 30 free email lesson plans tomorrow
Are you planning your first big trip? Share your answers to the questions! I'd love to hear more about it!

Photo credits: Jakub Halum, ornello_pics, Adam Seper, Dragfyre, all others courtesy of the author and may not be used without  permission.