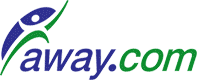 There's no denying that the world is just a better looking place from several stories up—cocktails taste a little better, pools are a bit more refreshing, and food has that something special. Plus, sometimes you just need to get away from the crowds below and see the bigger picture of your destination. Here are our top five favorite places around the world to get a bird's eye view.
Marina Bay Sands, Singapore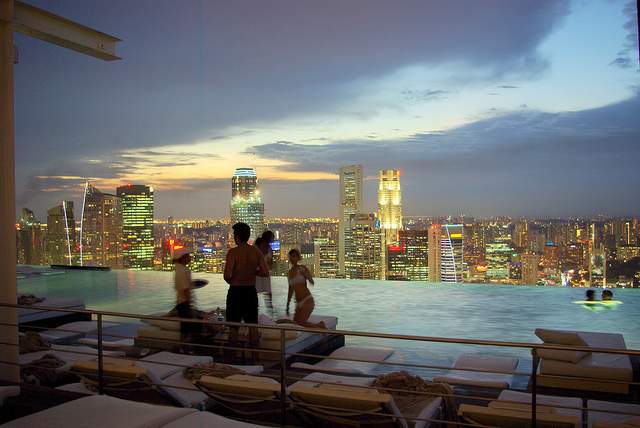 Perhaps due to its uber-strict laws against defacing public property, Singapore City is one of the most beautifully maintained Asia countries. It's a fashion hotspot with a killer nightlife scene, and some culinary greats that have helped carve out the city's niche as a foodie haven. And to get a bird's eye view of all of this, one only needs to head to the SkyPark perched atop the Marina Bay Sands hotel. The website says that it is "stretching longer than the Eiffel tower laid down or four and a half A380 Jumbo Jets," and though it's hard to wrap your mind around, the rooftop is more than 40,600 square feet in space. The space features a 490 foot infinity pool, and connects the three 55-story hotel towers. There are restaurants, bars, and gardens, as well as one of the world's most breathtaking observation decks. The space is capable of holding 3,900 people, though we'll pass on being the ones to test it.
Going to Singapore: Travel Guide
Sirocco, Dome at lebua, Bangkok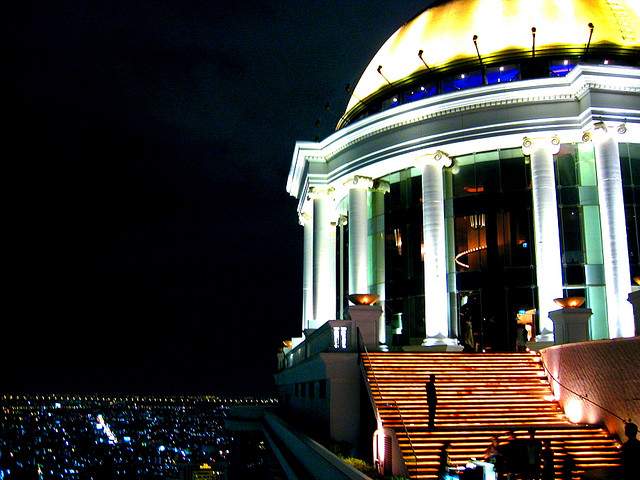 The hustle of bustle of Bangkok's streets can be a bit too much at times. Give yourself one hour in the city's weekend market and there's no doubt you'll be agreeing. Escape the madness some 63 floors up. The rooftop of the Dome at lebua sits Sirocco, one of the hottest tickets in this scorching city. Sirocco is the highest al fresco restaurant in the world. Sit and watch the starry sky or the world-away feeling of the twinkling lights of Bangkok. Have a drink at the Skybar, nosh on some caviar and oysters, tune into the restaurant's live jazz music, or just enjoy your elevated position.
Going to Bangkok: Travel Guide
The Roof Gardens, London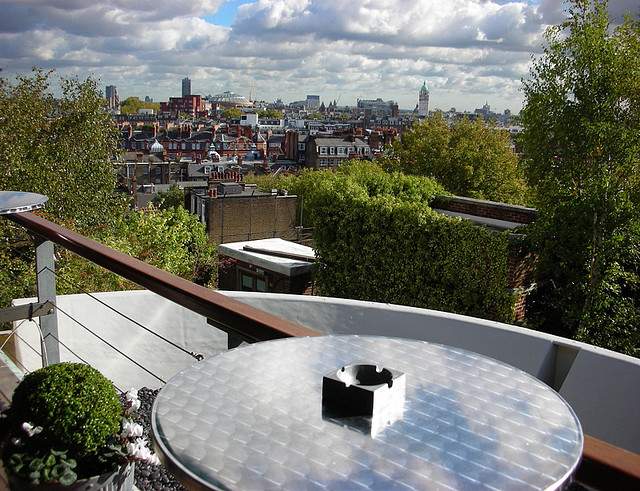 Kensington's Roof Gardens is 100 feet above Kensington High Street, the hub of all the London action—but at this level, it's pure peace. Just under two acres of lush gardens, it's the largest rooftop garden in all of Europe. Cared for by some 100 workers, the roof features three themed gardens (Spanish, Tudor, and English Woodland), more than 70 full-size trees, and a fully-stocked stream flowing through the middle of it all. To keep you company, there are four resident flamingos.
Moon, Las Vegas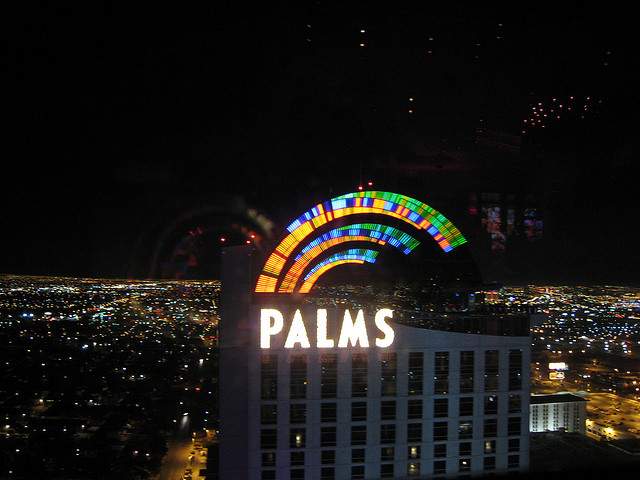 In a city that truly doesn't ever sleep, there is one place for the night owls that reigns supreme. Moon sits atop the Palms Fantasy Tower, a fitting name we suppose. The lofty space overlooks the bright lights of the Vegas strip, and has a wide-open view of the night sky. But it's the details in the finer things that make Moon stand out. The floors are made of glass that change colors as you step over them. The walls, they're floor-to-ceiling windows. And the roof, well, it's sometimes there. When retracted, it becomes a giant video screen showcasing images from various parts of the club.  It's swanky and luxe, and considerably exclusive—be prepared to wait in line if you don't have any inside connections.
Going to Las Vegas: Travel Guide
Rooftop Cinema, Melbourne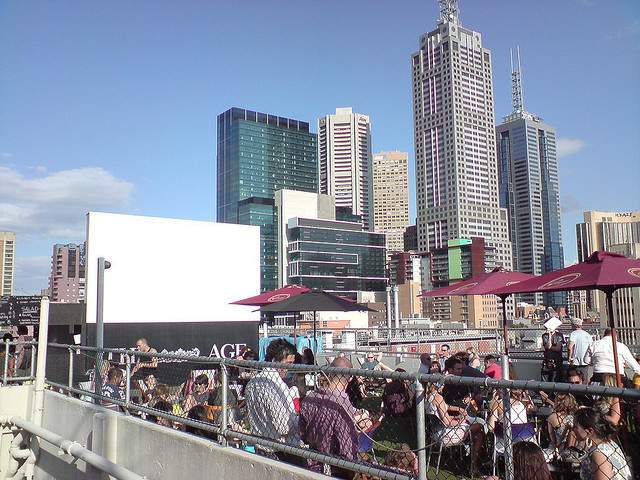 Owned and operated by a group of highly creative artists, Melbourne's Rooftop Cinema is by far the coolest place to catch a flick. Lounge in lawn chairs and wiggle your toes in the astro turf, and settle in for a screening under the stars. Atop a seven-floor building this open-air theatre plays everything from classic westerns to new release blockbusters. The Beatbox Kitchen wards off any munchies you get while witnessing Marilyn strut her stuff or Jackie Chan conquer the world.  It makes this already unique city just a bit more eclectic.
Going to Melbourne: Travel Guide