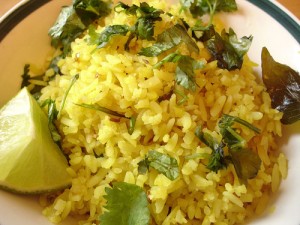 Whether you are a foodie or not, eating will always be part of your travels. After all, you don't plan to stock your luggage with canned and dried foods, do you? Every continent has some interesting dishes which appeal to our taste buds, but Asian cuisine seems to be the most well-known. It's not hard to find Asian restaurants in any part of the world, but the food tastes much better in Asia, cooked with the locally grown ingredients and using the local techniques.
You have to pick one country in Asia to eat from for a month. What country do you pick? Why?
Considering that I'm a Pescatarian (vegetarian who eats fish), I'm happy anywhere I can find good vegetable dishes and amazing seafood, which means I can find something to please my taste buds anywhere in Asia. But the best place to get good tasting vegetarian food is, without a doubt, India. I've recently discovered chickpeas, so I started looking for recipes and found a lot of them in the Indian cuisine (needless to say, I actually cooked them, after asking an Indian friend for tips). However, I am very sure they'd taste quite difference if I ever get a chance to eat them in India.
» This week on BootsnAll: Articles you'll read this week include: a transformational story which highlights the love for travel and writing about it, a piece on cheap eats in Bangkok, information on why and how you should add a spiritual retreat to your RTW trip and a lovely piece on the Similan Islands, Thailand.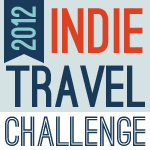 You have to pick one country in Asia to eat from for a month. What country do you pick? Why?
Don't forget to add your blog posts to the main Indie Travel Challenge page – and be sure to include a picture when you do (we love pictures!).
The Indie Travel Challenge is a year-long blogging project. Every Monday, we'll post a new prompt, question, or challenge that bloggers can respond to via text, photos, or video. Respond on your own blog, and link back to BootsnAll so we can find and highlight the best submissions.
Check out the Indie Travel Challenge landing page for all information related to the event. You can see the week's daily prompt, follow the hashtag on Twitter, share your posts, and check out submissions from around the world.
Read more about food in Asia:
Photo by rovingl