The mention of Japan always seems to invoke the same response in uninitiated travelers – "But, isn't it expensive?" No, no and no again. Japan is often, unfairly, pegged as a budget-busting destination – a reputation that could be discouraging for frugal wanderers. However, like any trip abroad, Japan can be as cheap or expensive as you make it, so here are some ways to make any stay in the land of the rising sun noticeably friendlier on the wallet.
Seek out Daiso shops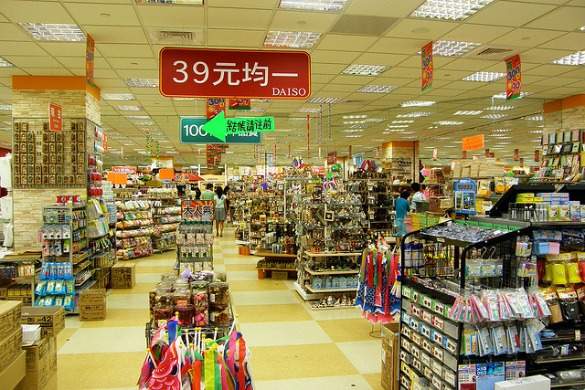 Otherwise known as the 100 yen ($1.20) store, Daiso is a word every traveler needs to add to their vocab. Unlike a typical Western discount outlet, Daiso is big business in Japan, which means stores are competitive, well-stocked and offer decent-quality goods. This is excellent news for visitors, as literally anything from a new bag or alarm clock to candy and souvenir dinner sets can be had for almost nothing. Daiso is characterized by its rainbow-colored signs and shop assistants shouting 'Irrasshaimase!' (welcome) every few seconds – literally.
Stay in a capsule hotel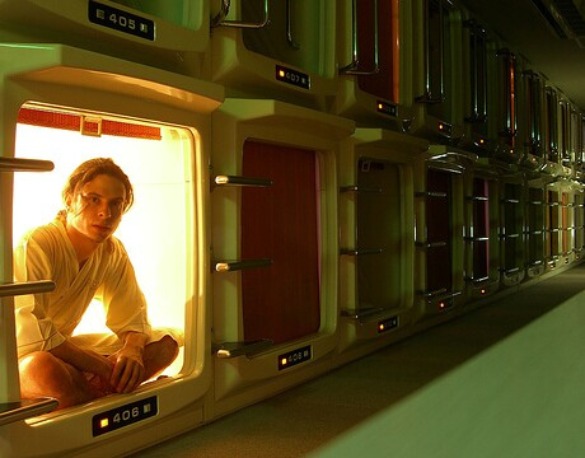 Once the territory of burned-out businessmen too drunk or late to make the last train home, capsule hotels are shaking off their once-seedy reputations to become low-cost but immaculately clean and efficient accommodation options. Although smaller towns have yet to follow suit, there are now mixed-sex capsule hotels in cities such as Osaka and Tokyo, although male and female dorms are typically on separate floors. A night's stay can range between 2,500 and 4,000 yen ($30 and $48) and complimentary extras include toothbrushes, razors, pajamas, towels, lockers and even communal hot baths.
Sleep in an internet café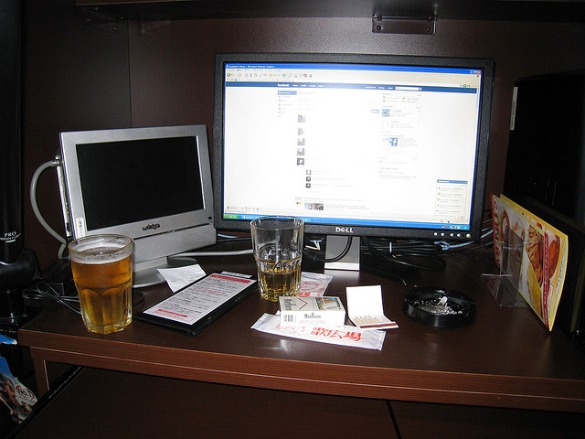 This may sound bizarre, but those who are willing to go even cheaper with accommodation or are stuck for a place to stay before a weirdly timed flight can wile away the twilight hours in an internet cafe. Surprisingly intimate and designed for overnight stays, visitors will typically get a walled-off booth lit by UV lights, complete with a high-backed leather chair. If falling asleep proves difficult, you can always catch up on emails/Skype calls, or even order food and read a comic. Some dedicated establishments even offer showers and lockers to guard your valuables while you catch some Zs.
Dine on kaiten sushi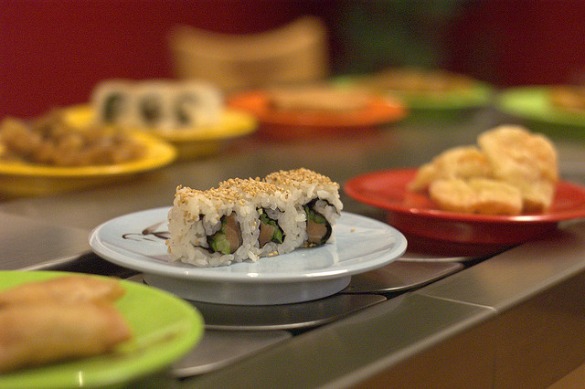 The Japanese phrase for 'conveyor-belt sushi', the kaiten option seems like it was designed for budgeting adventurers. Not only are these counter-based eateries ideal for cheap breakfast, lunch or dinner, they also provide a trial-and-error insight into Japanese table manners. Take cues from families, students and office workers while trying startlingly fresh fish, regional specialties, cakes and Western-influenced sushi, topped with mini hot dogs and tomato sauce. Plates are usually color-coded and range from 100 to around 500 yen ($1.20 and $6) for specialties such as cod roe and whale. Stick to restaurants with low prices advertized – for example, those in department store food courts – as up market examples can be seriously pricey.
Eat at traditional-style chain restaurants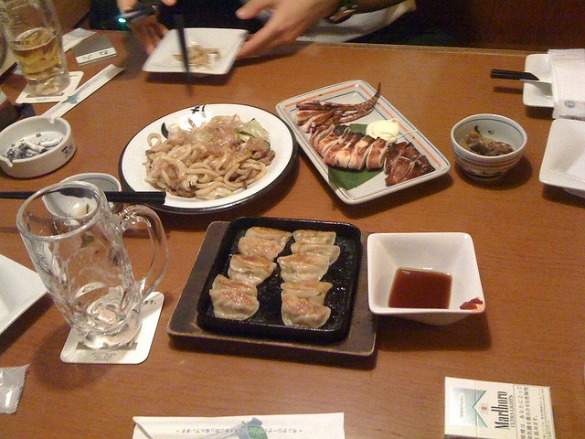 Although chain outlets in Japan incorporate the likes of McDonalds, Burger King and KFC, there are others that serve traditional food at good prices – an option that lends itself particularly well to semi-adventurous types. These include Shirokiya and Wara Wara, which serve up items as diverse as yakitori (meat on sticks) and ramen (pork and noodle broth) to fries and bowls of buttered sweet corn. As non-native speakers soon realize, the picture menus offered in these places are extremely useful, as pointing and nodding transcends language barriers. Gyu Kaku, branches of which can also be found in most cities, is even more interesting and social, allowing diners to cook their own food over a grill in the middle of the table. Signs for these chains are brightly lit, noticeable and feature English translations.
Opt for nomihodai and tabehodai deals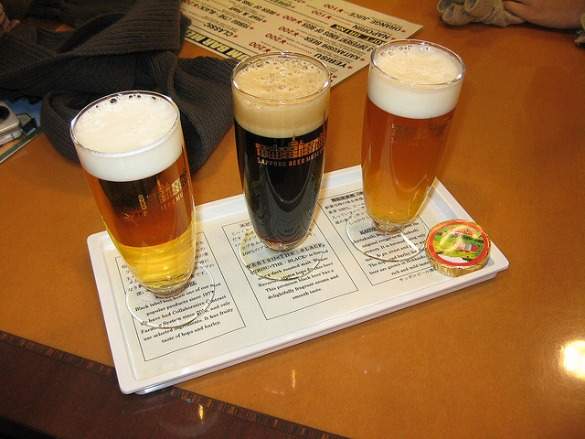 Travelers on the lookout for cheap food and drink need to learn these two simple words, which translate respectively as all you can drink and all you can eat. Whereas this would be a fierce free-for-all buffet situation in Western countries, the concept of nomihodai in Japan is a more laid-back affair. Many izakayas – cozy local bars that serve food – and karaoke chains, will have a nomihodai offer in place, which means buying time rather than quantities. For example, 1,500 to 3,000 yen ($18 to $36) will buy you one hour of drinking and/or eating, although terms and prices vary between establishments.
Rent a karaoke booth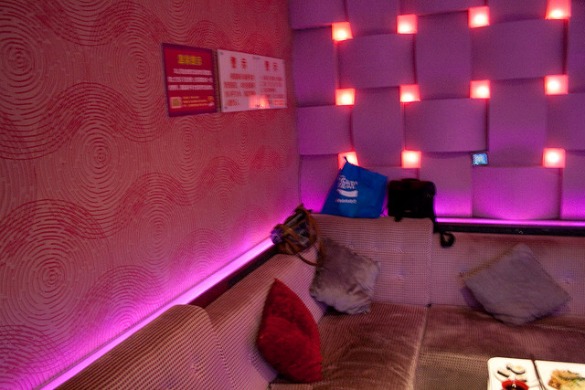 Although the primary reason for renting a karaoke booth is to belt out tunes with friends into the early hours, there are other extras to be taken advantage of. Ask at the front desk for nomihodai (see above) and selected drinks will flow freely for an hour at a reasonable set price. Additionally, all booths receive waiter service and include menus, massive TVs and comfortable sofas lining the walls. It's also not unheard of for people to spend the night in a booth to save searching for a hotel. However, it is important to note that the larger chains (such as Big Echo) can be seriously pricey, so stay local and ask for a quote first to feel the cost-cutting benefits.
Make Yodobashi Camera your own free "museum"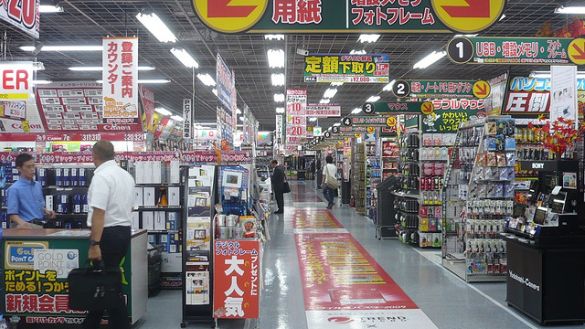 It's easy to spot a first-timer in Yodobashi Camera, one of Japan's most iconic and popular stores. They will be standing agape with an aura of pure excitement, completely bewildered by the cool gadgets in every direction. Although primarily known as an electronics store, Yodobashi sells almost everything, with the toy section being ideal for cheap and bizarre souvenirs and the home section presenting the chance to try out cutting-edge massage chairs and exercise machines. On the top floors, the food courts have an array of eateries selling filling dishes for next to nothing. As if this wasn't enough, show your passport with its three-month visa stamp and receive a tax discount on your goods.
Invest in a JR Rail Pass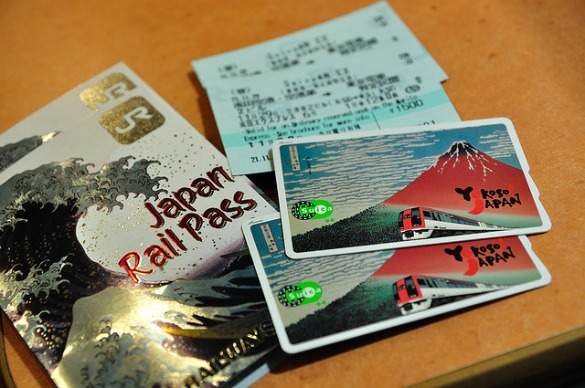 Prices for the Japan Rail (JR) travel pass may seem expensive at first glance. However, people visiting for two weeks or more who plan to visit multiple cities will find a rail pass much more cost-effective than a wallet full of individual tickets. This is because, barring internal flights, the shinkansen is simply the fastest and most comfortable way to get around the country, but several small journeys really add up. For example, a seven-day adult pass is currently 28,300 yen ($340), while a return ticket from Tokyo to Nagasaki is 24,980 yen ($300). Also, passes cover JR buses, coaches, ferries and slower local trains and there are regional variations available.
Eat well for less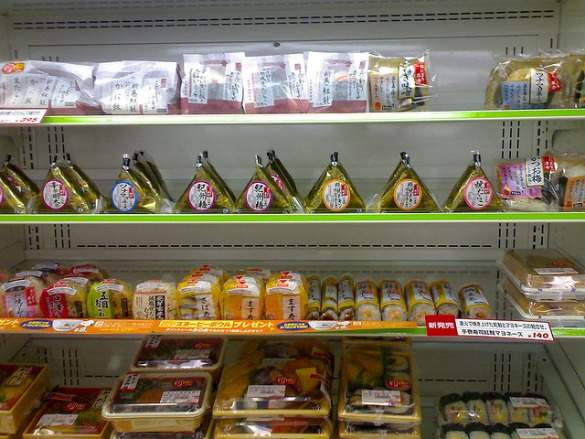 In Japan, it is not necessarily in high-end restaurants that travelers will have their best culinary experiences. Fresh, great-quality snacks and even full meals in lunchboxes (bento) can be bought for less than 500 yen in 7-11, Lawson, FamilyMart and most grocery stores. Bakeries, such as Trandor and Vie de France also offer up some very tasty but cheap delights and even Mr. Donut serves free coffee refills and thrifty set meals. However, if you want freshly made hot food, street stalls and local diners are a surefire winner. Eating this way will ensure that travelers get to sample famous regional foods, such as okonomiyaki in Hiroshima, Takoyaki in Osaka and ramen in Fukuoka, in a social atmosphere at a low price.
Crash hanami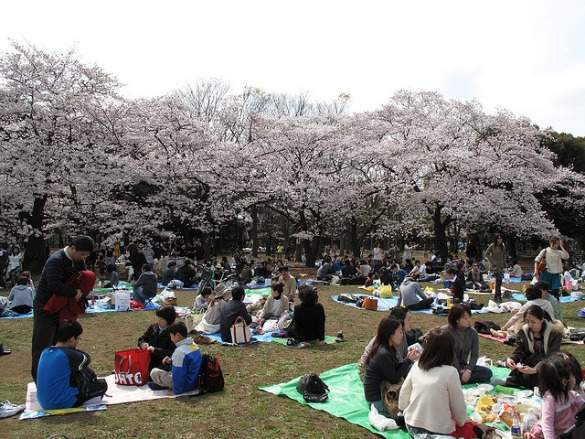 Hanami, April's cherry blossom festival, is not only a great sight for foreigners in general, but is also paradise for budgeting wanderers. For the space of about one week, each city in Japan celebrates the blooming of cherry blossoms by sitting under trees and socializing with friends, family and work colleagues. Buy some food and drink and head to a popular blossom-spotting space – such as Tokyo's Ueno Park, Hiroshima's Peace Park or Fukuoka's Ohori Koen. Locals may well extend an invitation to visitors to join in their revelries, which could result in a friendship or at the very least, a better knowledge of Japan's traditions and a day to remember. Offer your food and drink around, as generosity and respect are paramount.
Finally, the most important thing to remember is that Japan's best sights – its electric cityscapes, bizarre vending machines, fashion-crazy teenagers and stunning parks and temples – are all free anyway. Don't let the excuse of expense keep you from one of the most astounding countries in the world. Enjoy!
More reading: 9 things to bring to Japan
Ready to go? Search here for airfare to Japan, and look here for cheap hotels in Tokyo.
Photos by: yuankuei, Des Geeks et des lettres, Jessica Powell, goocy, Andy Heather, meltingnoise, Kevin Qiu, Miguel Lopez Castro, choonMing, Harper Reed, Kyle Hasegawa.