Thanks to the ever-popular
working holiday scheme
, Australia attracts huge numbers of backpackers each year and in a bid to draw workers out of the cities, travelers have the opportunity to apply for a second year visa after completing 3 months of work in a rural area.
Whether you're working towards a visa or simply to top up your income, these nine off-the-beaten-track destinations offer the opportunity to try your hand at a variety of work whilst uncovering some of the less-visited sights of the Australian outback.
Adelaide Hills and the Barossa Valley, South Australia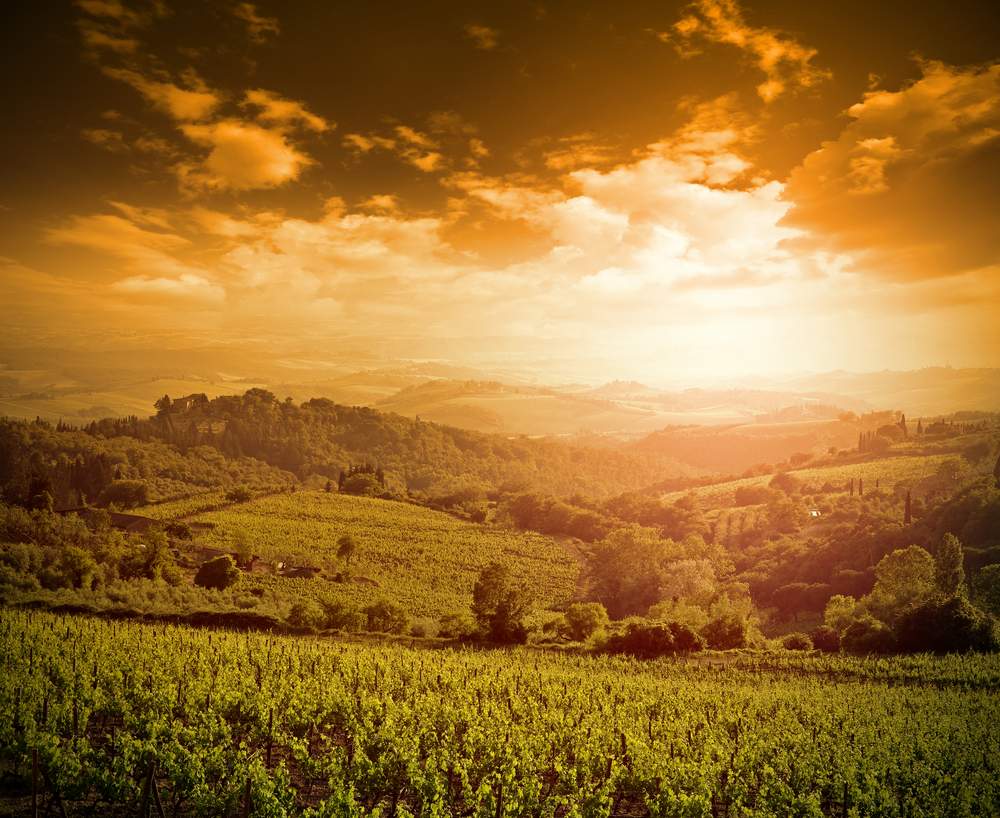 Less than an hour from Adelaide, the Barossa Valley and the surrounding Adelaide Hills are prime spots to escape the city and brush up on your wine expertise, with hundreds of vineyards hiring workers throughout the grape harvest.
When you're not working, take a tour of the Barossa Valley stopping along the way at some of the seventy-odd wineries with cellar doors open to the public. Best known for its Shiraz, Cabernet Sauvignon, Semillion and Chardonnays, the region is also home to many famous name wines like Jacobs Creek, Penfolds and Yalumba.
When: The grape harvest typically runs from February through to May, with additional work available throughout the year, pruning and wiring. Other harvest work in the area includes Cherry picking in Nov-Dec and Citrus from May to July. The Australian government provides a downloadable harvest guide and a free-call phone number to source up-to-date job information or contact local employment agency MADEC for job updates.
Snowy Mountains, New South Wales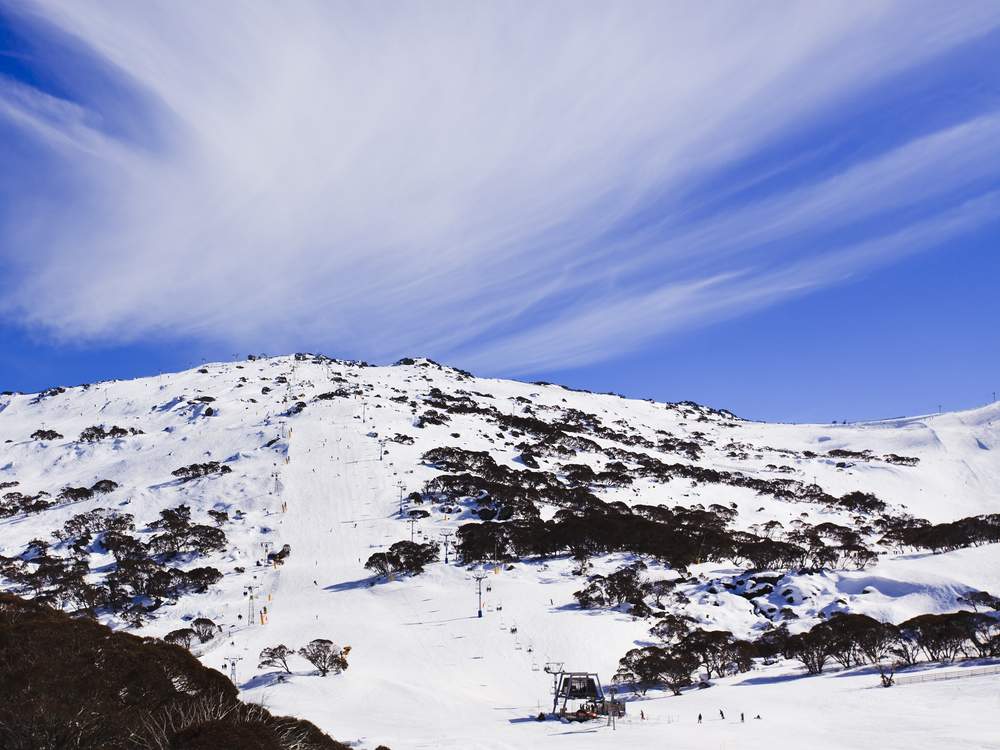 Snow capped mountains and freezing temperatures might not spring to mind when planning an Australian adventure, but the aptly named Snowy Mountains feature the highest peaks in Australia and some of the most spectacular alpine scenery. Set in southeast New South Wales, the 'Snowies' are crammed with thrill-seekers over the winter months when the ski season pulls both tourists and seasonal workers to the area. Not only will you get to see a different side (and climate) of Australia, but you can also spend your free time hitting the ski-slopes, socializing with guests or discovering the nearby
Kosciuszko National Park
.
When: The ski season runs from mid-June to early October and seasonal worker applications are taken around March and April. Perisher and Thredbo both hire high numbers of seasonal workers in positions ranging from general hospitality work to qualified snow-sports instructors. Job positions are competitive so make sure your CV is up to date and remember that you must be available to attend an interview.
Ready to plan your RTW trip?
Outback Queensland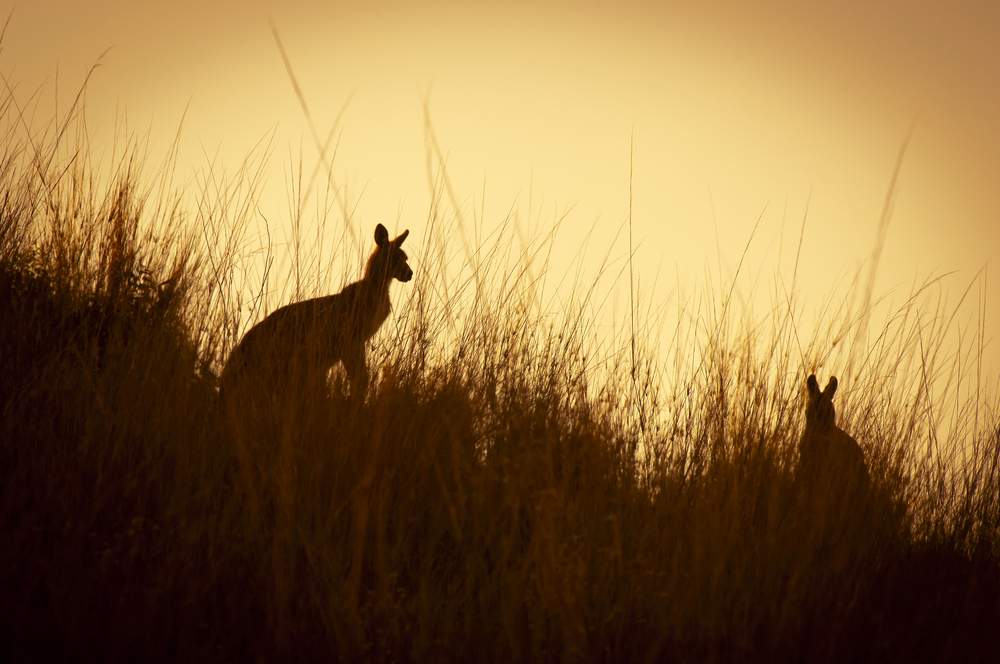 Diving the Great Barrier Reef or hitting the Gold Coast surf-spots might top the checklist for most tourists visiting Queensland, but for an authentic Aussie experience head inland and uncover the untamed beauty of the outback. Vast, sparsely populated and scorching-hot, this is the place to visit the famous
Boulia camel races
, horseback ride alongside kangaroos and emus or gawp at a real-life
rodeo
.
Much of the work available is on cattle stations, horse ranches and sheep shearing sheds – jobs that often require skilled or trained workers. However, volunteer networks Help Xchange and WWOOF allow travelers to gain experience of farm duties by exchanging work for food and accommodation. Volunteers only work 3-5 hours and many hosts encourage their volunteers to live with and become a part of the family during their stay, offering an unbeatable opportunity to dive headfirst into the outback lifestyle.
When: Work is available all year round but read your potential host's profile carefully before contacting them and try to give at least a week or two notice wherever possible. Temperatures can get very hot in the outback so make sure you have sensible outdoor work-gear – a good hat, long-sleeve cotton shirt and a high-factor sun-block are a must.

Katherine, Northern Territory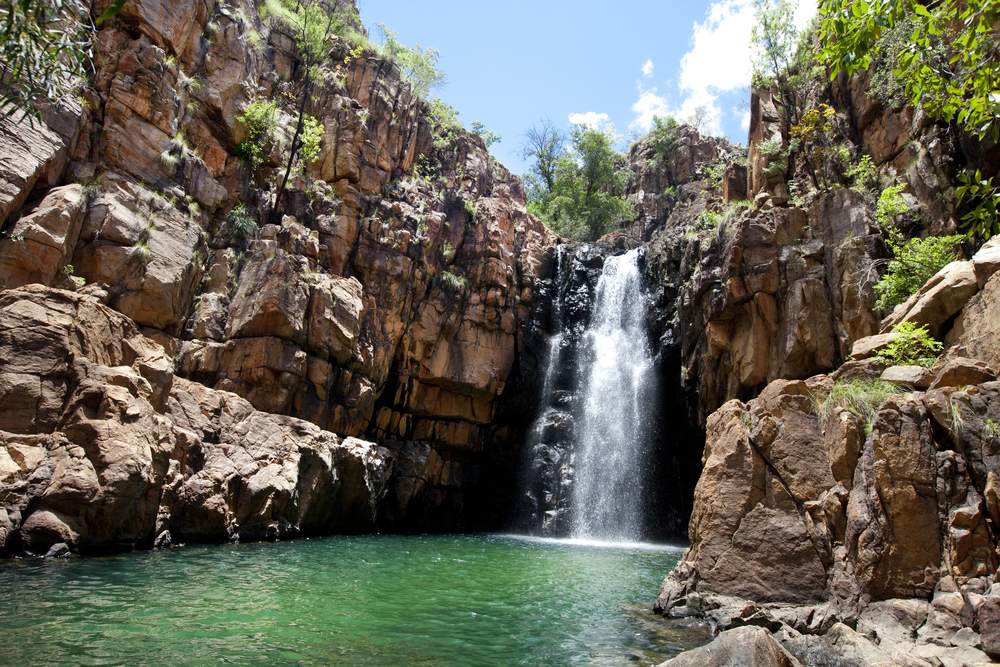 Often overlooked by tourists, the Northern Territory offers expanses of open land, sweltering temperatures and a vibrant aboriginal culture. There are plenty of job opportunities for skilled laborers and farmhands (particularly those that can drive a tractor or operate a forklift) but farm-virgins needn't worry, as the mango harvest employs over 2000 unskilled workers during the harvest months. Both Darwin and Katherine are major mango growing regions and thanks to their remote locations, many farms offer on-site accommodation.
While you're in the territory, be sure to pay a visit to the impressive Katherine Gorge and Kakadu National Park, famed for its terrifyingly large proportion of crocodiles.
When: The mango harvest runs between September and November and usually lasts 4-8 weeks. One downside is that many people are allergic to the caustic mango sap, causing an itchy rash to break out in sufferers. As a precaution, wear gloves when handling the mangos and keep your arms and chest covered to protect against spraying sap. Workabout Australia advertises several mango jobs but look for jobs early as many places hire in advance.
Hunter Valley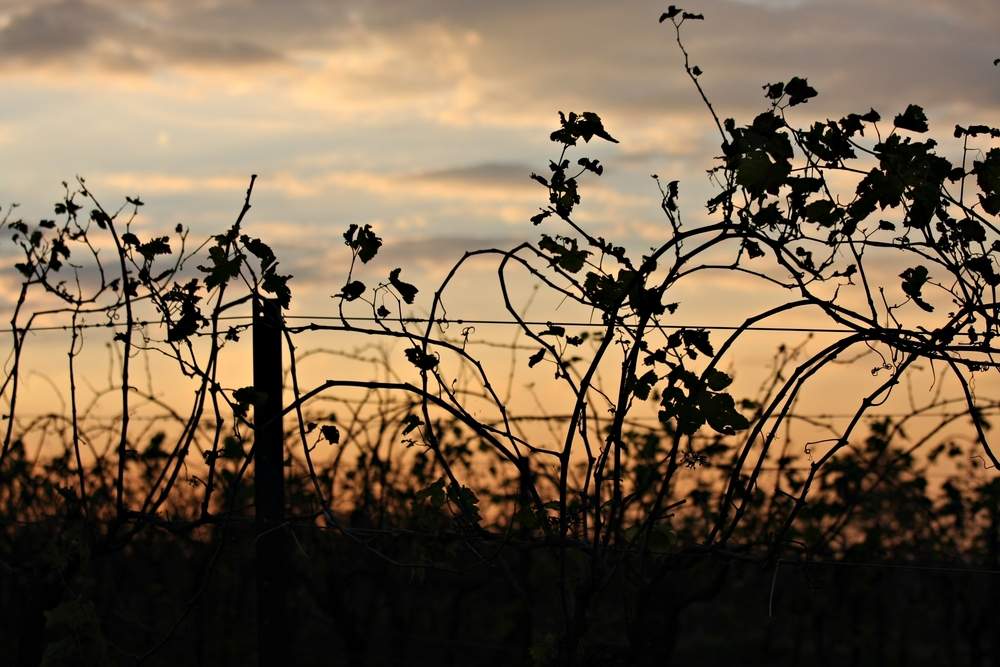 A few hours north of Sydney, the Hunter Valley is a serene hideout for those escaping from big-city life. Another famed wine region, the Hunter Valley offers various job opportunities during the grape harvest, as well as the chance to partake in the region's celebrated cheese-and-wine tasting
tours
. It's not all about the wine though – the Hunter Valley offers idyllic landscapes where visitors can enjoy eating at gourmet restaurants, canoeing the Hunter River or even taking a
hot air balloon flight
.
When: Grape picking takes place between January and March. Those working towards a 2nd holiday visa should note that the Hunter valley, like many areas surrounding Sydney is not within the eligible postcodes to qualify.
Rural Victoria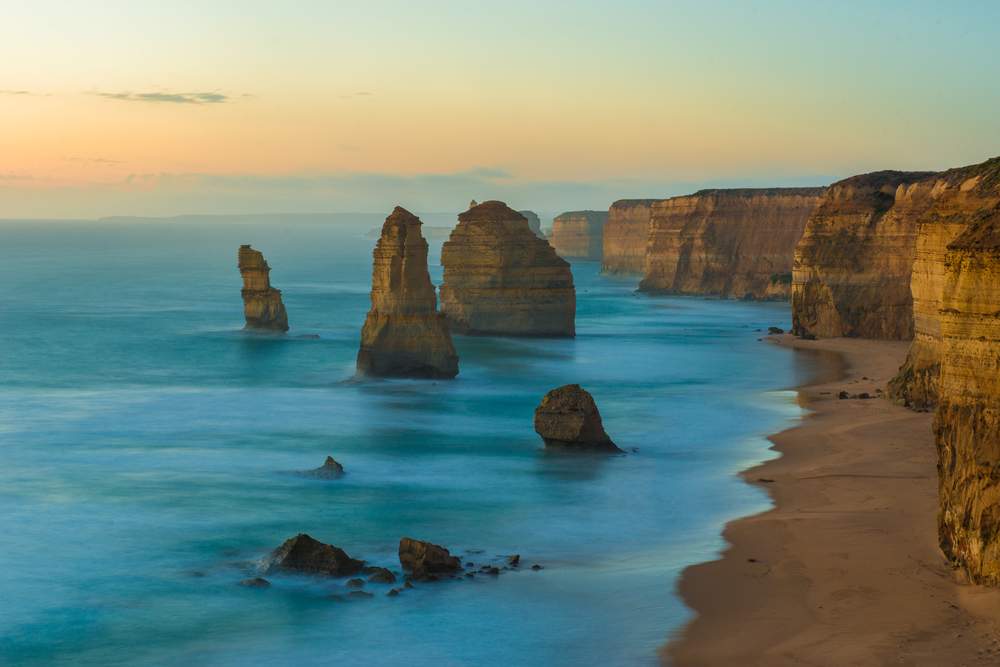 With one of the longest and most varied harvests throughout the country, Victoria is a key location for fruit picking and many small towns and villages come alive at harvest time, with crowds of seasonal workers taking over the hostels and caravan parks. There is no shortage of variety with stone fruit (nectarines, peaches, plums, apricots), apples, pears, tomatoes, grapes and vegetables needing to be picked, packed and pruned.
Spend the week getting hot and sweaty and the weekends exploring the surrounding areas – head to Melbourne, take a boat trip along the Murray River, spend the weekend at the beach or simply enjoy the laid-back pace of the south. Rural Victoria makes an excellent pit stop on a long trip – situated right near the famous Twelve Apostles and the ever-popular Great Ocean road.
When: The picking season kicks off in late December and runs through till around May. Check the Harvest Trail for upcoming jobs or try the listed employers on Pickingjobs.com. Fruit pickers often get paid by how many bins they pick so watch out for the time-wasters paying less than $30 a bin and make sure you give yourself a week or two to get accustomed to the work.
Tasmania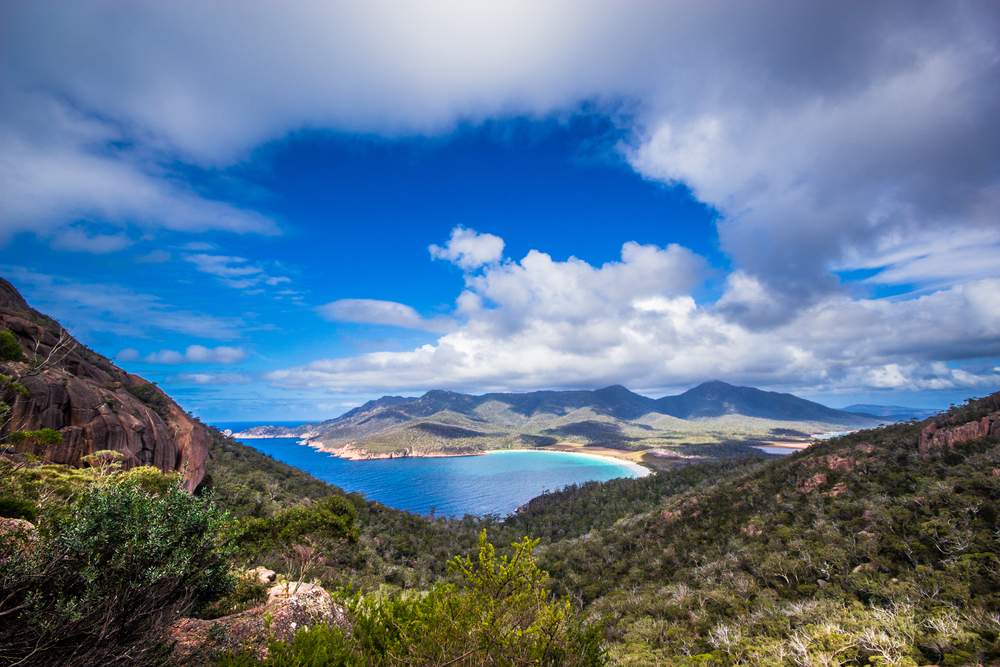 Tasmania's
selling point is its small size and varied scenery and those with a love of the outdoors will relish the active lifestyle of this small island. Admire the views from the peak of
Mount Wellington
, explore the harrowing
Port Arthur convict site
, go diving off the coast of
Flinders Island
or attempt the island's famous 'Overland Track', a six day trek from Cradle mountain to Lake St. Clair.
Working hostels provide the easiest route into a generally well-paid job market, with hostel staff sourcing farm and harvest work for guests. Tasman Backpackers and Huon Valley Backpackers are good places to start.
When: Work is available from November through till May and many working hostels close later outside of these times.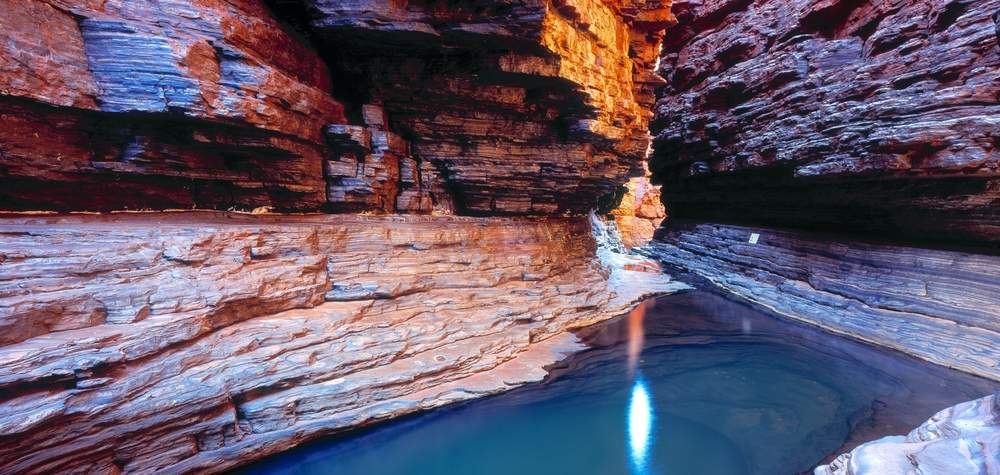 Too often over-looked by backpackers cruising the east coast,
Western Australia
is the ideal backdrop for a lengthy road trip. The seemingly endless stretches of road are dotted with areas of unique beauty from the black and orange stripes of the
Bungle Bungle range
in Purnululu to the ancient spires of The Pinnacles in Nambung National Park or the dramatic
Horizontal Waterfalls of Talbot Bay
.
As an alternative to laborious farm work, search for work on one of the hundreds of outback roadhouses, where workers are hired to cook, clean, waitress and run the remote service stations. Not only do they often throw in accommodation and food on top of your wages, but you'll get to mingle with the stream of workers and travelers passing through.
When: Jobs are available all year round so keep an eye out on job sites such as Gumtree, Simply hired and Jobaroo.

Tamworth, NSW
There is no job more authentically Australian than working as a Jackaroo (men) or Jillaroo (women). Essentially an outback cowboy, the jack or jillaroo typically work on remote stations and handle everything from calf-wrestling to cattle mustering – think Hugh Jackman's character in
Australia
with some added rodeo skills.
Whether you want to land a job in the outback or just add some cowboy skills to your CV, the Leconfield Jackaroo & Jillaroo School, situated just outside Tamworth, New South Wales, offers a unique opportunity to hone your horse riding skills, learn some bush survival skills and try your hand at whip-cracking, lassoing, cow milking, sheep shearing, animal husbandry, calf-wrestling and branding, amongst others. All you need to do then is purchase a Stetson.
When: The 5-day Jackaroo/Jillaroo course (AU$625.00 all inc) is available all year round but check out the calendar on the website for course dates and availability. Up-to-date job lists and references are distributed to those who complete the course.
Working in Australia – the basics:
You will need a working holiday visa, student visa or other long-term visa in order to seek employment in Australia, as well as a bank account (Commonwealth and ANZ banks both offer cheap accounts to non-residents) and a 'TFN' tax-file number which you can apply for online. You'll typically get paid weekly into your bank account and be taxed at a rate of 29%, a sum of which is often refundable so make sure you fill out a
tax return
at the end of the year. Employers also pay an additional sum into a Superannuation account – essentially a pension scheme – but they can set this up for you so don't worry about opening your own account.
Search for hostels in Australia, find flights to Australia, and learn more about the land Down Under:
Photos by: John Carnemolla,  S_Photo, Taras Vyshnya,  THPStock,  Nataiki,  Neale Cousland, superjoseph, Larissa Dening , Janelle Lugge , Catzatsea