Recently, Costa Rica has climbed the ranks as one of the top destinations in world. Warm weather year-round, pristine beaches, rainforests, and vibrant nightlife; what's not to love? Recent trends in ecotourism have only increased its popularity since Costa Rica has some of the most diverse wildlife and wilderness in the world. However, what seems to draw travelers to this Central American country year after year is the abundance of water sports that can be experienced nearly any time of year. If you can think of it, you can probably do it in Costa Rica. Rushing rivers, large lakes, and Pacific and Caribbean waters make it a playground for water enthusiasts.
Whitewater rafting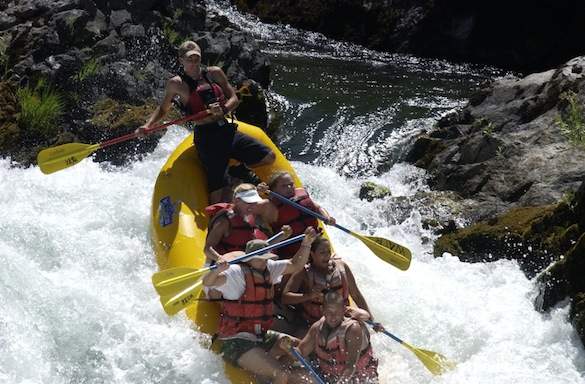 Whitewater rafting is easily the most surprising water sport in Costa Rica. Rarely do you think of rushing rivers when you think of traveling in the Caribbean and Central America; however, Costa Rica features some of the best rapids in Central America. Rapids on Costa Rica's many rivers range from Class II, suited for novice rafters, to Class V rapids, which are for the river runners who are no strangers to intense rapids. Río Reventazón and the Río Pacuare are typically two of the best rivers for rafting down. Pay attention to the season, as parts of the Costa Rica rainy season, from June until October, can make for difficult conditions.
>> Find airfare to San Jose, Costa Rica, and find hostels for camping in Costa Rica
>> Have an indie travel experience in San Jose, Costa Rica.

Surfing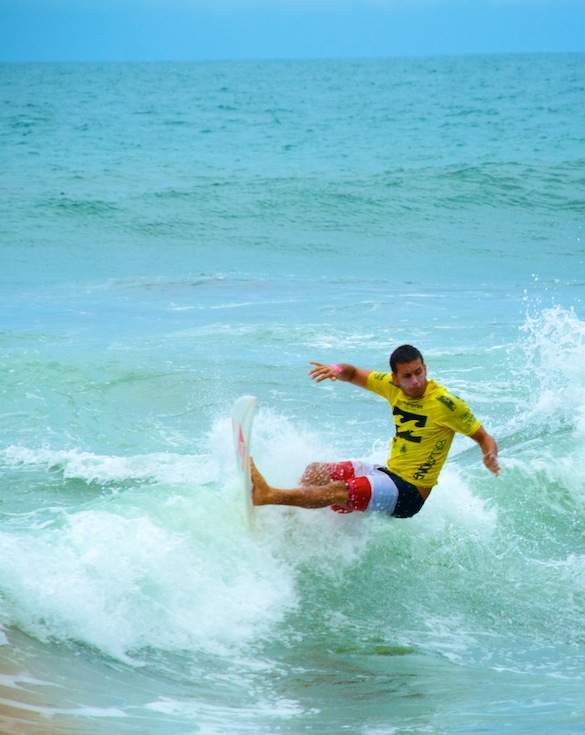 The term "surfing" is subjective in Costa Rica as it has taken on many different forms. Avid surfers will find good waves up and down most of the Pacific and Caribbean coastlines. One of the best beaches in Central America, Manuel Antonio, is one of the better beaches for surfers and also has surf camps for beginners. Two other variations of surfing includes windsurfing and stand up paddle surfing. Located at the Base of Arenal Volcano, Lake Arenal has become the premier windsurfing destination in Costa Rica. Shops are located in the area to rent equipment or travelers can choose from a variety of windsurfing packages and camps.
Stand up paddle surfing is making a resurgence around the world, with Costa Rica being one of many destinations where it's catching on at. The primary difference from traditional surfing is that it's more laid back and you have the addition of a paddle. Since stand up paddle surfing doesn't require big waves, it can be done along any of Costa Rica's beaches, although Jaco and Tamarindo are a couple of the more popular spots.
>> Read more about Jaco and Playa Tamarindo
Waterfall rappelling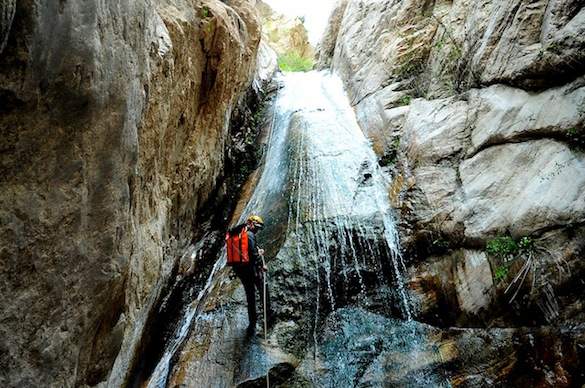 You're not likely to be submersing yourself into the water while waterfall rappelling, however, this is one of the most extraordinary activities you'll ever do. Combining rappelling with the beautiful, and often unspoiled, waterfalls of Costa Rica, this puts you upclose with the country's waterfalls in a way that hiking can't quite do. While many of Costa Rica's water sports can be experienced throughout different parts of the country, this isn't the case with rappelling, or as it's also called, canyoning. There are waterfall rappelling excursions within short drives of Arenal and Manuel Antonio, but the best location is Los Chorros Waterfall, a 180-foot cascading waterfall. The waterfall is located in a recreation area within an hour drive from San Jose.
>> Plan your trip to Manuel Antonio
Sea kayaking
If you like water activities, but like something more low key, then sea kayaking is probably for you. While there are sea kayaking opportunities on the Caribbean side of Costa Rica, it's more popular on the Pacific Ocean side when kayakers often go out at sunset. It's not unlikely to see a group of kayakers floating along any number of bays on the Pacific Ocean. Most beaches have kayaks for rent along the beach that can be rented anywhere from an hour to a full day.
>> Find out how to visit Central America for $25 a day
Diving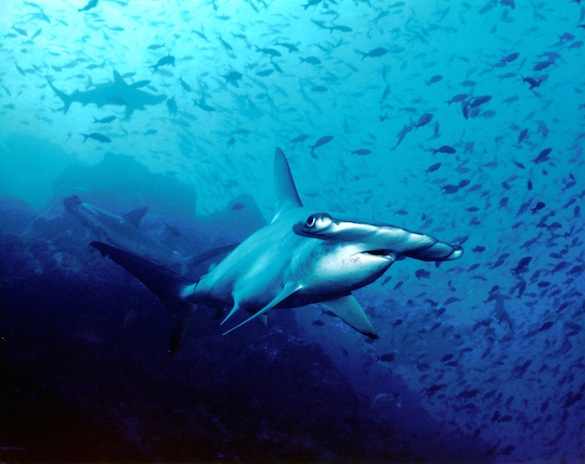 Diving and snorkeling are two of Costa Rica's water sports that can be done at almost any beach in Costa Rica. The most important part about diving here is paying attention to beach currents, as some of the beaches have strong rip currents and are only recommended for experienced divers. Many beach towns offer diving instruction for new divers, which typically includes certification and a minimum of a couple dives. Punta Uva and Puerto Viejo are both popular dive locations on the Caribbean side, though often recommended for intermediate to experienced divers. Coco, Tamarindo, and Isla del Cano are a couple of the better diving locations on the Pacific Ocean.
>> Discover 7 unexpected dive spots around the world
Boating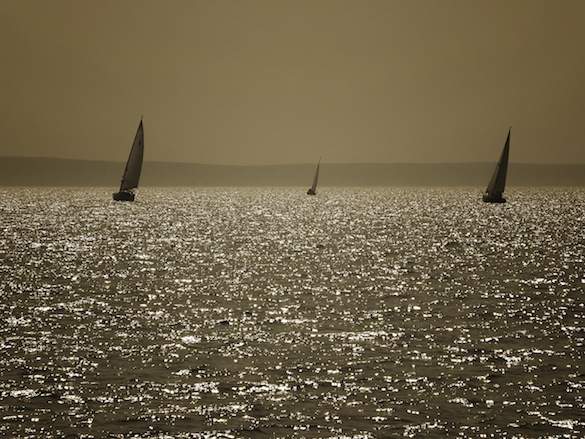 Boating is another subjective term as it spans a wide-range of meanings in Costa Rica. While Costa Rica is often overshadowed as a cruising destination because of the Caribbean Islands, many cruises make port up and down both coastlines. While sail boats are found going in and out of bays, boating in Costa Rica has often come to mean half-day catamaran tours or sunset cruises. Many of the beach towns feature charter companies that can arrange private and group trips. Sunset cruises are often the choice of most travelers, usually taking guests out for a couple hours. While some may provide appetizers and drinks, others allow guests to bring on their own alcoholic beverages.
>> Read about cruising in Costa Rica
Fishing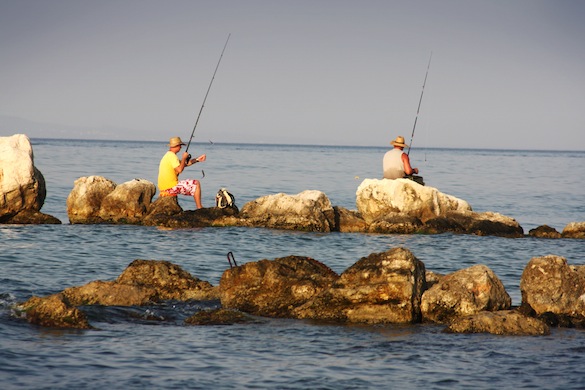 Of all the water activities in Costa Rica, none is a way of life like fishing is. Fishing is often the most popular activity among travelers, especially during the U.S. and Canada's winter months, which is good fishing season in Costa Rica. While more serious fishers may bring their own equipment, most fish charters provide bait and fishing rods to use. Many beaches have local charter companies that can arrage fishing tours, but you can also get recommendations of local fishers that  take guests out, sometimes giving you more bang for your buck.
>> Learn about free things to do in Costa Rica
Read more about Central America:
Photos by: waterfall, surfing, shark,  all others courtesy of the author and may not be used without permission