Are you planning a trip and want to make the most of your flight and travel budget by adding a stopover?
Let us help you get
on the road within a year
Did you know that you can often add a popular city into your flight itinerary, whether it's a round trip flight or a long-term, round the world trip, for very little additional money (sometimes none at all, and sometimes even less!).
What do you know about stopovers?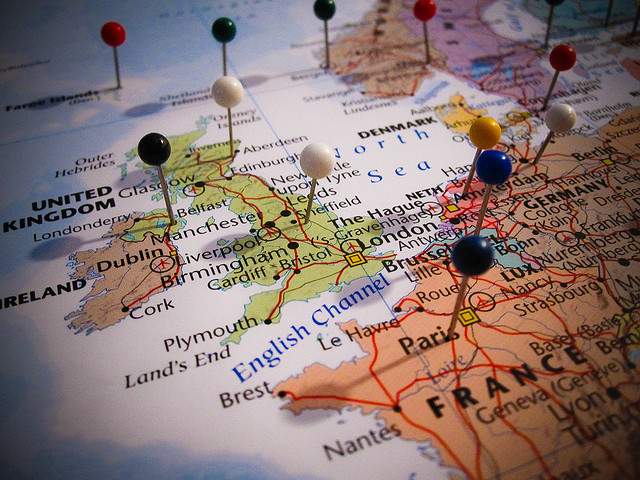 Many travelers don't know much about stopovers.  When flying internationally (and often regionally), most airlines have to stop somewhere en route to the final destination.  This could mean a layover of an hour or so, but in some cases it could reach half a day, or maybe even overnight.  Most travelers just accept this by staying in the airport or getting a room at an airport hotel before flying on to their final destination.
But what if you're traveling through a city that you'd love to explore?  What if you are passing over a place you've always wanted to visit?  Did you know that with many itineraries, you can stopover in certain cities for a few days with little change to your budget (you can sometimes even add an extra flight for less!)? The money you save by choosing smart stopovers may let you upgrade a long-haul flight to business class for a little more comfort!
Want to check out Dubai but don't have the funds to spend more than a few days there?  How about a few days in Hawaii en route to Asia?  Want to see the Great Wall but don't think fitting China into the itinerary makes financial sense?  Want to see what London has to offer but don't have the budget for more than a day or two? Looking into your stopover options gives you the opportunity to see more for less.
Finding cheap stopover flights
There are a few ways to find free or cheap stopovers when planning your trip. Our multi-flight booking tool, Indie, is adept at quickly finding stopovers, and below we'll dig into how to use Indie to maximize your airfare. The experts over at AirTreks are always willing to find logical stopovers within your multi-stop trip and can show you what your options are.
1. Go directly through the airlines
Many airlines offer stopovers for free or a nominal fee, it just might take a bit of digging to find out how to do it.  You can find some information on airline websites, but often a call is necessary.  While travel agents aren't all the rage anymore, this is a time when one can come in handy.  Travel agents know the ins and outs of the airline industry and will be able to tell you if stopping over in a certain destination is feasible. Keep in mind that national airlines are most likely the ones who allow stopovers in their home country.  For example, Emirates Airlines cover UAE, British Airways cover London, Singapore Air covers Singapore.
2. Search multi-stop flights
If you're having trouble finding an airline that will stop over in a particular city or country, you can often find a multi-city flight on a site like BootsnAll's Indie for the same price, or sometimes cheaper, than a one way or round trip flight.  If you're planning a long-term trip and going to purchase a multi-stop flight, then it pays to try finding a way to get a free or cheap stopover into your itinerary.
Flight prices are ever changing, and you never know when you can find that one crazy deal, so be diligent in checking all your options.  If you can't find a good R/T or multi-city flight, try piecing together a series of one way flights.
If you want some expert help in adding a stopover to your longer trip, get in touch with a rep at Indie and/or AirTreks.
Choosing smart stopovers
Many times a stopover is just an extended layover. Chances are when you've been searching for flights on whatever site is your favorite, you have seen that most long, international flights have a layover in a certain city. This is a good chance to make that couple hour layover into a couple day stopover. If you see that a flight to Berlin stops in Amsterdam for a layover, search that same flight but add an extra stop in Amsterdam. Many times the price is just a little more expensive, the same, and sometimes even cheaper! We'll outline some real examples of this odd phenomenon below.
Learn more about how to save time and money with Indie's newest features.
---
Below are some cities that make fantastic stopover options for those flying across the world, and we will give you multiple options on how to take advantage of these.
Dubai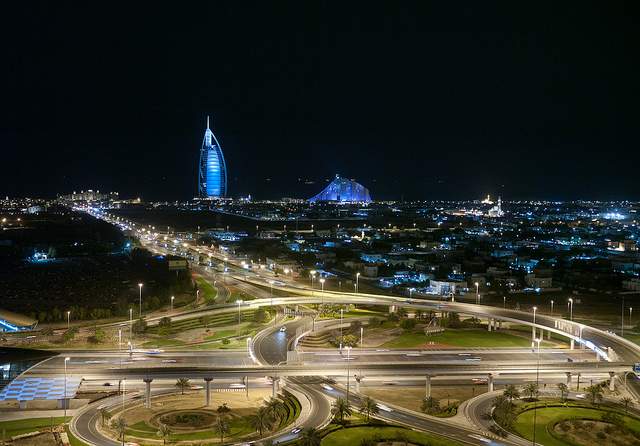 A city that has been built out of virtually nothing in the past few decades, Dubai is a place that many travelers would love to see.  The expense of travel here, in addition to it being out of the way, is the reason why most simply dismiss it.  But there are ways to see Dubai without having to break the bank to do it.
Using the airlines to visit Dubai on a stopover:
If flying Emirates Airlines from most places in Europe to Asia or Australia (or from the US to elsewhere in the Middle East or North Africa), you may have a layover in Dubai.  Emirates offers stopover packages and encourages its customers to stop in for a night or two and see the city. To book a stopover through Emirates, you have to visit a local Emirates office or go through a travel agent.
Other options for visiting Dubai on a stopover
The above trip cost $4387USD at the time of writing. The same exact itinerary without Dubai actually costs more, $4479, at time of writing. Sometimes it's a matter of just playing around and trying different route and city combinations. Remember that dates and days of the week (Tuesdays – Thursdays are typically cheaper) can change a price as well.
AirTreks has been helping folks plan long-term trips for over 25 years now, and if you are planning a big trip, it pays to get in touch with one of their experts to chat about your options. This itinerary has stopovers in both Reykjavik and Dubai (a 5-leg multi-stop trip starting at $1944USD)
Things to do and see in Dubai on a short stopover:
You won't be bored on a stopover to Dubai as there are plenty of things to see and do.  Fancy skiing or snowboarding in the middle of the desert?  You can do that in Dubai.  If shopping is your thing, there isn't a better shopping mecca in the world than Dubai.  Want to see the world's tallest building which also houses the world's only (self proclaimed) 7 star hotel?  Dubai has it.  Desert safaris, beach fun, and just observing the lavish lifestyle of some the wealthiest people in the world are all on offer in Dubai.
Iceland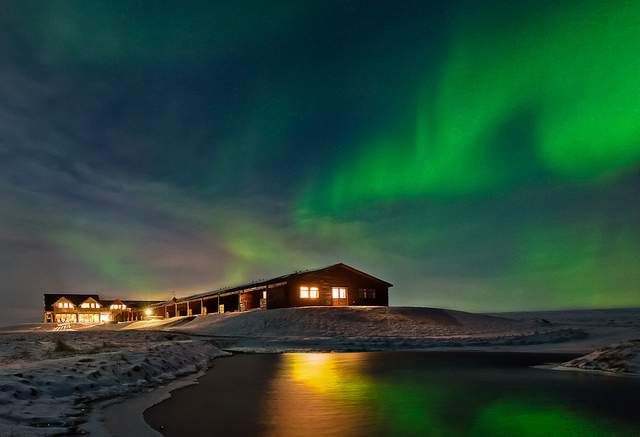 A stunningly beautiful and unique country that offers an incredible array of landscapes, Iceland is usually not on the tourist radar, especially for those traveling on a budget.
Using the airlines to visit Iceland on a stopover:
Iceland Air makes it easy for tourists to check out this beautiful country, if only for a few days. Iceland Air offers customers the option of stopping over in their country at no extra charge. Look into flying Iceland Air and you can get a free stopover in Iceland to explore. They offer services to Iceland from Boston, New York, Seattle, Denver, Minneapolis/St. Paul, DC, Orlando, Halifax, and Toronto. You can book an Iceland stopover online at Iceland Air.
Other options for visiting Iceland on a stopover
The AirTreks itinerary listed above has an awesome stopover in Iceland as part of a 5 leg trip around the world, starting at $1944USD. You can go to Europe and Asia then back to the US and add stopovers in both Reykjavik and Dubai.
Things to do and see in Iceland on a short stopover:
If you're into the outdoors, Iceland delivers a plethora of outdoor activities to keep you busy on your stopover.  Vatnajökull National Park is the largest national park in Europe, where you can see mountains, glaciers, and waterfalls.  The Blue Lagoon Spa is a geothermal spa in the middle of the lava field, certainly one of the more unique spa locations in the world.  Ice climbing, glacier climbing, and hiking is amongst the most beautiful in the world, and the multitude of volcanoes creates a landscape like no other.
>> Book hostels in Iceland and learn more about the cost of travel in Iceland
Singapore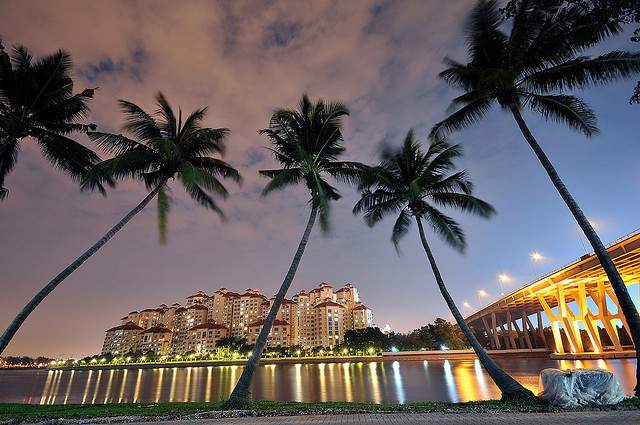 Travelers to Southeast Asia are used to great travel deals and rock bottom prices.  Singapore is one of the places in the region that doesn't subscribe to the same theory.  While thrifty travelers can still get by on less here than in places like London and New York, it's still not the same as traveling in nearby Thailand, Cambodia, Malaysia, and Indonesia.  But it would be a shame to miss this pristine country.
Using the airines to visit Singapore on a stopover:
There are many ways to stop over in Singapore, whether you are heading to Europe from Australia, vice versa, or from the US to various places throughout Southeast Asia and the South Pacific.  For example, Singapore Air offers holiday stopover packages in Singapore for as little $59 for accommodations, return airport transfers, and free admission to major attractions.
If you go to the flight booking page and search a multi-city flight, simply add Singapore in the itinerary either going to or coming home from your destination. We searched a flight from Sydney to London, with a stopover in Singapore on the way there, with a cost of $2048. We also searched a round trip flight from Sydney to London, and the cost was about $50 cheaper, at $1998.
The real savings come from the hotel, transfer, and site-seeing deals Singapore Air offers once you get to the shopping cart page of your booking confirmation. Add the Singapore Stopover Holiday to the shopping cart to get packages as low as $59.
Other options for visiting Singapore on a stopover
Using Indie, we were able to find a round trip flight from Sydney to London, with a stopover in Singapore, for about $10 cheaper than what was offered on Singapore Air – $2039. Of course you cannot utilize the hotel, airport transfers, and site seeing discounts you can get from Singapore Air.
If you're looking to take a bigger trip, then you can also utilize Indie to get a stopover in Singapore.
The above, multi-stop trip costs $3451 at the time of writing. And if you search the exact same trip, but take Singapore out, the cost actually increases by over $100, to $3560.
If you're looking to plan a big trip, get in touch with AirTreks and you can plan an epic, 10-leg trip around the world starting at $3494. There are several stopovers throw into this one, including one in the US (San Francisco or LA), one in New Zealand, and one in Singapore.
Things to do and see in Singapore on a short stopover:
Beaches, culture, food, and shopping dominate a Singapore itinerary.  The blend of Chinese, Indian, Malay, and Arab cultures combine to create an interesting and unique country.  If food is important to your travel experience, you'll have no problems finding top notch cuisine in Singapore.  Dining in fine restaurants is possible, but if you're looking to eat amazing food at super low prices, hit up the street carts that litter the city.  If you're traveling with kids, the zoo and bird park would be great options, and the shopper will be in paradise, particularly if you're looking for electronics.
>> Check out these indie travel tips for Singapore.

Tokyo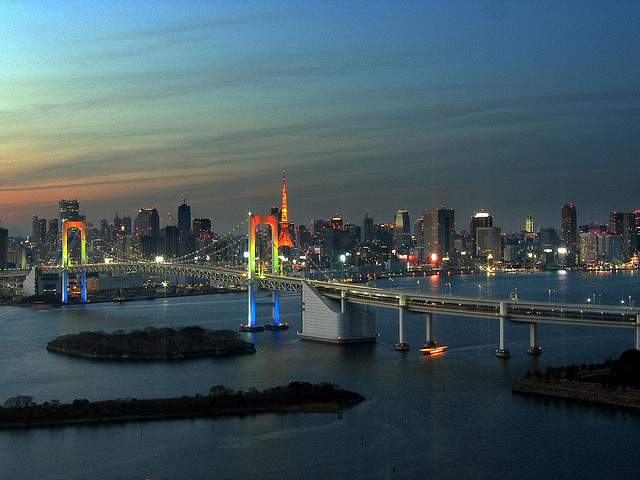 Tokyo never makes the list for budget friendly destinations, but it would make a fantastic stopover destination.  This futuristic city should be seen by any travel lover, and it's the perfect place to spend a few days en route to another destination.
Other options for visiting Tokyo on a stopover:
We did have trouble finding an airline that offered free or low price stopovers in Tokyo, but it is still possible to find a multi-city flight that stops in Tokyo for a few days for a slightly higher price than a round trip flight.
With Indie, we found a 10-leg trip, including a stopover in Tokyo from Honolulu to Kuala Lumpur, for $6146, which was only about $100 more than the same exact trip without Tokyo.
It can also pay to go directly to the experts if you're wanting good stopover options. AirTreks currently has a route with super cheap stopovers in Tokyo, London, and Sri Lanka starting at $2032!
Things to do and see in Tokyo on a short stopover:
The most populated metro area in the world at 35 million, Tokyo has plenty to see and do while on a short stopover.  The food in Tokyo is a major highlight for foodies, as fresh sushi and fish are available everywhere.  Ornate temples, the Imperial Palace's gardens, the Tokyo Tower, and the Meiji Shrine are great places to visit for those in town for a short time.  If you want to view the impressive skyline, you have many options, but viewing from the World Trade Center building is perhaps the best.  Even if you're only in town for a day or less, it's possible to take a cheap bus tour that originates from the airport. If you want to get out of the hustle and bustle of the city, you don't have to go too far as there are mountains to the west and islands to the south.
>> Learn about saving money in Japan
London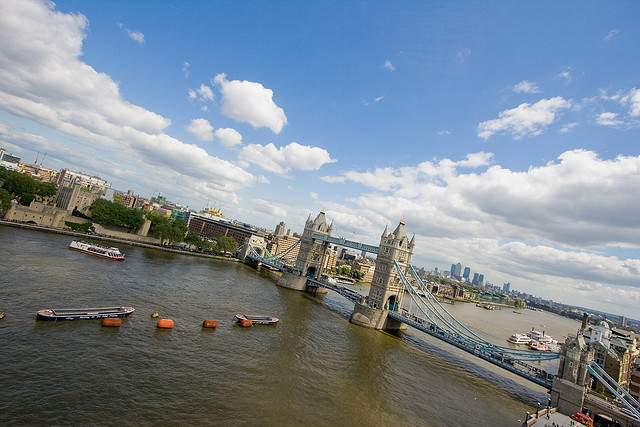 It shouldn't take any prodding to convince someone to want to visit London.  It truly is one of the world's great cities, and there's no shortage of historic sites to see and things to do.  For Americans, visiting London is brutal on the wallet.  Not only is the city itself extremely expensive, but the exchange rate just adds insult to injury.
Using the airlines to visit London on a stopover:
British Airways offer stopovers in London on certain routes, but the catch is that you have to have miles with the airlines to do so.
Other options for visiting London on a stopover:
There are several ways to add London to your itinerary for a marginal cost.
We mentioned a route on AirTreks above in the Tokyo stopover section that also has stopovers in both London and Sri Lanka. This route starts at $2032. There aren't many flights out there that circumnavigate the globe for two grand.
Let's say you were going to visit Barcelona for a couple weeks, but you wanted to visit some friends in London for a couple days on the way there. We found a multi-stop fare on Indie, New York to London to Barcelona to New York, for $1105 (the same flight on Kayak was about $100 less, at $994).  A round trip fare on Indie from New York to Barcelona was $1005 vs. $898 on Kayak. So for about $100 more, you can add London into your itinerary. So the question you have to ask yourself in this specific scenario is whether or not it's worth $100 to stop in London.
Save $900 by adding London to your multi-stop trip!
Like with many of the big cities highlighted in this article, there are oddities that may allow you to add certain cities into your itinerary and SAVE money sometimes lots of money. It pays to play around with your itinerary and see if you can uncover a good deal.
The above trip was $5026 at the time of writing. Taking London out of the itinerary on this multi-stop trip increased the cost by $900, to $5926!
Things to do and see in London on a short stopover:
Rolf Potts managed to cram in 19 London clichés in an afternoon, and while I don't recommend seeing the city in the same frantic manner, using his experiences as a guideline would be a great idea.  The usual tourist sites of Buckingham Palace, Trafalgar Square, London Bridge, Big Ben, and the London Eye are all possible to see in a short period of time.  If looking to see London on a bit of a cheaper budget, check out the museum options as many offer free admissions.  Seeing a Shakespearian play at the Globe Theater is a fantastic cultural experience, and if you are a soccer (football) fan, there's no better place to see a match than in London, home to many English Premier League teams.
>> Learn about free things to do in London

Istanbul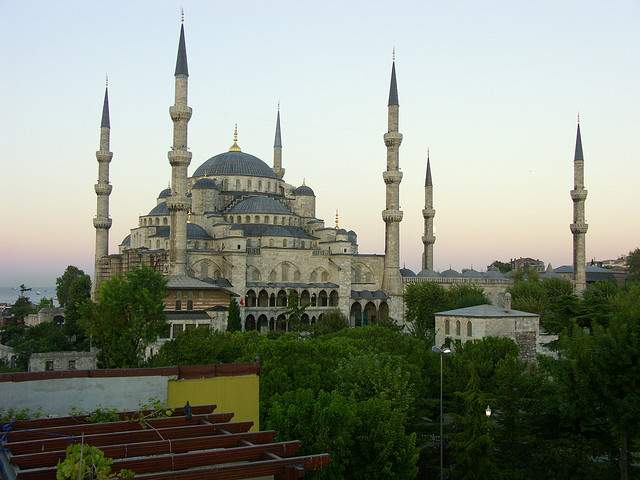 Many people add Turkey into their RTW itinerary, and while cheap, Istanbul is still considerably more expensive than destinations in SE Asia, South America, Africa, and other parts of the Middle East, so if you can't add it in, there are options for spending a few days there while passing through to another destination.
Using the airlines for visiting Istanbul on a stopover:
If you can find a cheap way to add Istanbul into your flight plans, Turkish Airlines offer several free tours of Istanbul, even if you only have an afternoon or day to stop over.  Best of all is that these tours are absolutely free!  Turkish Airlines offers flights through Istanbul from the US to Africa; Europe to Africa, Asia, or Australia; and Australia to Europe, amongst others, but unfortunately they don't have any advertised flight deals to add Istanbul.
Other options for visiting Istanbul on a stopover:
The above round the world trip cost $3346 at the time of writing. Taking Istanbul out from this RTW Trip only decreased the price by $74, making the price $3272.
Things to do and see in Istanbul on a short stopover:
If organized tours aren't your thing and you'd rather take a few days to explore on your own, there's plenty to see in Istanbul.  It's a massive city rich with history and is split into three distinct areas.  Most of the sites tourists come to see are located in the old city.  Hagia Sofia and the Blue Mosque are two of the most popular and historically significant sites that are must sees when in Istanbul.  If you're a market and shopping lover, then be sure to explore the vast bazaars located all around the old city.  A visit to a hamam, or Turkish bath, would be a great send off to get you ready to explore your next destination.
>> Find budget accommodation in Istanbul 
---
Choosing airfare and hammering out your itinerary can be a massive headache at times, especially if this is your first extended adventure.  But options abound, and as long as you're willing to do your homework, you can add in some amazing places for little or no extra cost.
If you made it this far, congrats and good concentration.  We hope you found this valuable.  If you'd like to get more valuable Long-Term Travel information from BootsnAll – sign-up for our newsletter(s) (We respect your privacy and have never shared our names/lists with anyone since 1998).
Have you ever used stopovers when traveling?  Where were they?  What did you do?  Comment below and tell us your favorite stopover destinations.
Read more about round the world travel:

Photos by: practicalowl, neekoh.fi, bosbos, AndyLeo@Photography, DustMason, dirac3000, Stephen Hill,  FromTheNorth, Jakub Halun