So many different things go into planning a long-term, RTW trip. You have to worry about things like 
travel insurance
, 
immunizations
, and whether or not to purchase a 
multi-stop plane ticket
. But one of the biggest questions I hear revolves around packing. For those who have never taken more than a week or two trip before, it can be overwhelming thinking about what to bring on a trip around the world. Panic quickly sets in as travelers ponder the ins and outs of packing for a trip like this.
A few things to consider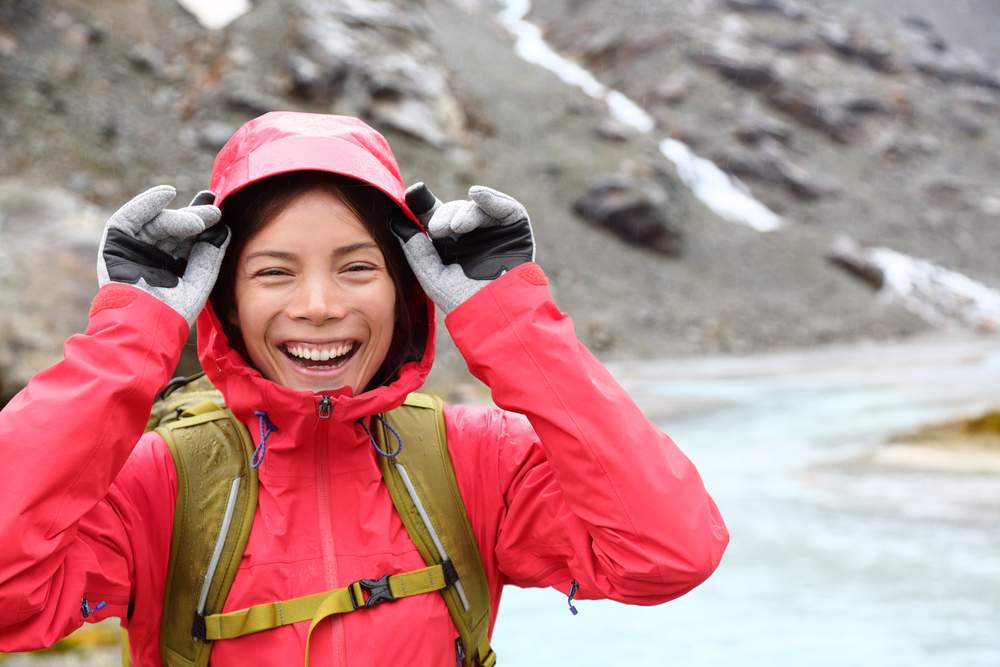 Before we get into the details of what to pack for your trip, let's get a few basics out of the way. Packing for a big trip like this doesn't have to be as difficult as people make it out to be. I honestly pack virtually the same for a one week trip as I do for a year-long one – you don't need nearly as much as you think.  Here are a few basic tips and ideas to keep in mind when first contemplating your packing list.
Weather & Layering
Weather is the most important thing to consider when packing for a long trip. When thinking of where to go on your trip, many people like to follow summer around the world. Sunshine, long days, and nice weather are always appealing, but only dealing with warm weather helps immensely with packing. No one wants to bring a heavy, winter coat with them around the world, as it takes up tons of space and can be heavy and cumbersome.
Even if you do decide to go to locations with colder climates, layering is a better option than bringing your 8 pound winter coat. Thermals and moisture-wicking shirts are key, along with good, wool socks and sturdy shoes. With layers you can get by with a light, waterproof rain jacket, a hat, scarf, and some gloves.
One of the biggest mistake travelers make when getting clothes together for a trip is packing way too much. Not everyone has to be a minimalist packer, but preparing for every what-if scenario will have you with a 90 liter pack packed to the gills.
Long term trips are different
Going on a long-term, RTW trip is obviously much different than a one or two week vacation. When going on a short vacation, most people don't want to waste time on tasks like doing laundry, so packing clothes for every day you are gone is feasible and makes sense (though even that is not totally necessary). When you are traveling for months or even years, packing like this is just not possible.
One thing to realize when getting clothes together is that you will be doing laundry often. When on a RTW trip, you move much more slowly and have a lot of downtime, so taking an afternoon to go to a laundromat or doing laundry in your hostel is no big deal. If you are traveling in developing areas like Latin America or Southeast Asia, then sending your laundry out is the way to go. It's extremely cheap to do, and all you have to do is drop it off then pick up your clean and folded clothes a day later. It's really quite nice, and it doesn't take much out of your budget.
Another thing to consider is that buying clothes on the road is typically cheap and easy, so it's not necessary to plan for every contingency. Unless you have an unusual body type, then you shouldn't have too much trouble finding clothes that fit you. I'm short and chubby, yet I had no issues finding clothes in places like SE Asia, where most locals had a totally different body type than I do. In any major metropolitan area, there are countless markets and shopping centers that sell cheap clothes that are perfect for travelers. So if you only bring a few shirts with you and one wears out, then you just buy a new one on the road. Clothes make for great souvenirs upon returning, too.
Remember that you can ditch clothes when re-upping along the way as well. If something gets too worn out, then throw it away. If something isn't working for you but it's nice and you want to keep it, send it home. When we were in South America and New Zealand, it was fairly cold at times, but the second part of our trip saw us in SE Asia and India, so we didn't need any of our heavy clothes anymore. We simply sent a package home when we arrived in Bangkok.
Read what past career breakers identify as their favorite, can't live without, things to pack.How to Travel Very Lightly for tips and advice for packing light and 9 Useless Things Travelers Tend to Pack to see what useless items you pack.