Want to learn how to plan a big, RTW trip? Sign up for Plan Your RTW Trip in 30 Days – it's free and will give you all the tools necessary to plan your big trip!

From college to cubicle. For most graduates, that is the direct route to take. Internships during previous semesters are frequently seen as the basis for long-term employment post-graduation. And while taking final exams, students are already thinking about their day-to-day routine on the job.
But in the current economic situation, going directly from university to your first job is no longer viable. Competition for positions is fierce, especially as more and more people are getting laid off. For college graduates, it is, at first sight, a grim future. Yet it does not have to be.
The key is to look beyond your immediate environment. Post-graduation can be the perfect time to go abroad, allowing you to grow both personally and professionally.
Why should recent college grads take a RTW trip?
At first sight, a round the world (RTW) trip post-graduation may be seen as an easy escape from corporate life. Especially parents and some educators may frown upon students who choose not to keep looking for jobs in the United States. However, there are numerous reasons that speak in favor of going abroad after graduation. For example, a RTW trip allows you to:
Get to know distant cultures.
Learn to speak a foreign language.
Mature and become more independent.
Learn how to manage your own budget.
Think about your objectives.
Work, intern or volunteer abroad.
All in all, you can return with more energy and skills than when you left.
What should I do abroad?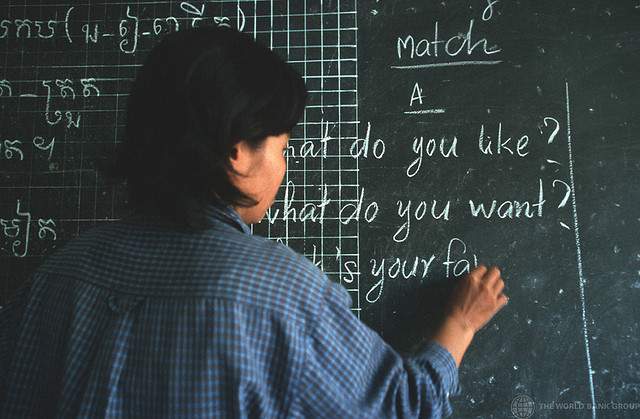 The skills you acquire will depend on what you decide to do abroad. Think closely about your career objectives as well as your personal goals. Have you always wanted to become fluent in Chinese? Or do you perhaps want to learn more about NGOs in South America? Ask yourself what skills you would like to return home with, and craft your RTW trip plan accordingly. Popular options include:
Volunteering at NGOs, community centers, orphanages, women's shelters, environmental facilities, etc.
Interning at an international company.
Working as an au pair, English teacher, administrative staff, in the hospitality sector, etc.
Learning a foreign language, taking cooking, yoga or tango classes, or getting some sort of license, such as a TEFL or scuba diving certificate.
Traveling full or part-time.
Note that if you choose to volunteer, intern, or work at a local organization (profit or non-profit), chances are you will connect more with the surrounding community and bring more skills back to the workforce than if you travel full-time.
Where should I go? For how long?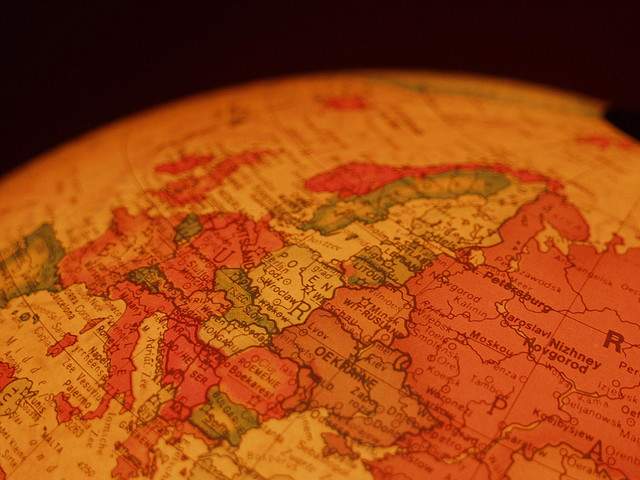 Depending on your goals, the answers to these questions will vary. Again, think about your goals and whether you will achieve them in that particular location. For example, staying in Buenos Aires allows you to travel to Patagonia on a long weekend. If you are interested in learning how to dance flamenco, try Seville. Should you want to learn more about emerging economies, consider India or China.
If you sign up for a volunteer placement or sign a job contract, that will determine the time frame you commit to. Note that some organizations require a minimum length of stay for you to intern or work. For example, if you plan to teach through an official government program, your schedule will be determined by the local academic calendar.
If you need help planning your trip, sign up for Plan Your RTW Trip in 30 Days – it's free!
What does it cost? And how much can I earn?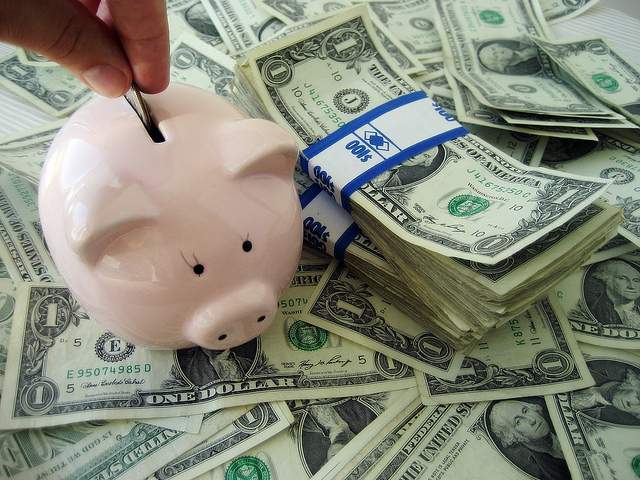 Last but not least, where, when, and what you do will me limited by your financial resources. Determining how much money you have available to travel should form part of the planning process. Some students have found that working a part-time job during college will help them save up money. Similarly, selling your textbooks, clothes and other items you don't need can help. For a useful guide on planning long-term travel and how to manage your finances beforehand, check our Rolf Pott's book Vagabonding and BootsnAll's RTW planning section.
Whether you decide to volunteer or work will also depend on your financial resources. As you start investigating possible volunteer opportunities, you will find that prices vary; while some programs offer free room and board in exchange for volunteer work, other programs charge fees. Whether or not you should pay to volunteer is an ongoing discussion amongst educators and is something you should keep in mind. (For a comprehensive overview of the pros and cons, click here).
Read Global Voluntourism: You Want Me to Pay to Do What? and Is It Worth It? An Insider's Thoughts on Voluntourism in Orphanages and Schools
Here are some examples of possible expenses: A one-month volunteer project in marine conservation in Thailand, for example, costs $4,295. That includes accommodation, food, airport pick up and drop off, travel and medical insurances, and 24-hour in-country support. Teaching in a rural school in Madagascar, in turn, starts at € 1,095 (approximately $1,372 USD) and includes similar services, as well as a TEFL training and certification before you go.
If you want to make money instead of spending it, consider a paid work placement. One particularly popular option is teaching English. While some students try to make it on their own through giving private classes, finding a network of clients can take a while to build up. If you need a more steady income (which you can always supplement with private classes), consider a government teaching program. Teaching placements in Asia, such as the Jet Programme in Japan, are particularly well-paid. A one-year teaching stint in Japan, for example, can pay 3.36 million yen (equivalent to about $40,000 USD). In Spain, in turn, you can expect to make 1,000 Euros per month through the government teaching assistant program, working only 16 hours per week.
Read Work Overseas: Teaching English Abroad and check out Dave's ESL Cafe – a great resource for teaching ESL around the world.
Students, youth, and teachers abroad should also consider using worldwide discount cards, such as ISIC, IYTC, and ITIC. These will give you reduced prices on flights, accommodation, train tickets, books, and many other products. Here is an article that explains the requirements for obtaining each of the different cards. While these cards are valid worldwide, be sure to inquire about country and even city-specific cards that will get you even further discounts. In Spain, for example, you can get up to 40% off Renfe train tickets by presenting a Carné Joven.
In addition, you can inquire about scholarships. Road2Argentina, which offers all kinds of volunteer and internship placements in Buenos Aires and beyond, gives out two $1000 need-based scholarships and two $500 merit-based scholarships each year. For further scholarship options consult databases such as fastweb.com. Transitions Abroad similarly provides information on possible funding, as well as information about working abroad in general.
When it comes time to book flights and accommodation, try pricing your trip out on Indie, BootsnAll's multi-stop flight booking engine. You should also consider using student-specific services such as STA travel.
In addition to RTW tickets, BootsnAll has a special insurance section to keep you covered while you're gone. STA Travel also offers insurance, which you should definitely not travel without.
Be sure to check out BootsnAll's Trip Planner and hostel booking site
What happens after my RTW trip?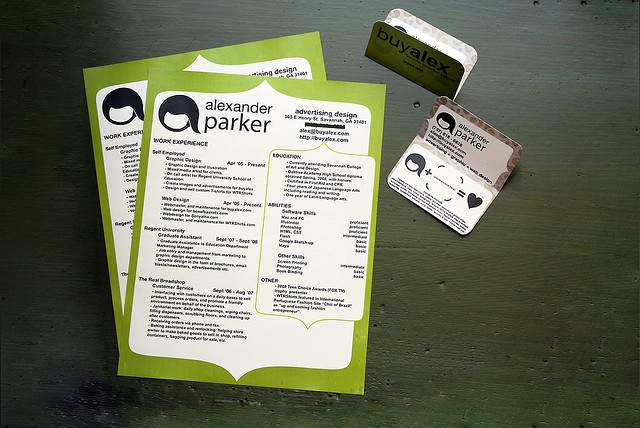 Using your RTW trip as a work abroad opportunity combined with a traveling opportunity is not only going to look better to your parents, it is also going to catch the attention of prospective employers. In fact, a recent study by IES Abroad shows that study and work abroad increases your job prospects, especially in times of crisis. The key is to market your experience effectively.
Again, be sure to plan ahead. If, during your time abroad, you know that you will be returning home soon, think about what you will need. Can you schedule job interviews from abroad? Can you ask your employer abroad for a letter of recommendation? What skills have you acquired? Be sure to mention them on your resume, in your cover letter and/or during your job interview. Going abroad can make you a more competitive in the work place, so use your experience in foreign lands to stand out from other possible applicants.  You were always taught to make your resume and cover letters stand out when applying for a job, and what better way to stick out from the crowd than to have an experience that very few others have?
Check out the following resources and articles to help you plan your round the world trip:

Photo Credits: katiew, Schlüsselbein2007, World Bank Photo Collection, 401K 2012, rogiro, Vanessa Pike-Russell, buyalex.