Once you decide to go, you are excited beyond belief and ready to start talking itinerary. Many people initially think that they will be able to go everywhere and see everything.
But there are tons of factors to consider, and once you start digging into all the details, important decisions will have to be made.
Ready to start planning your trip?
Here are 13 questions to ask yourself that will help guide your itinerary when planning your multi-stop trip:
How Will Airfare Impact My Itinerary?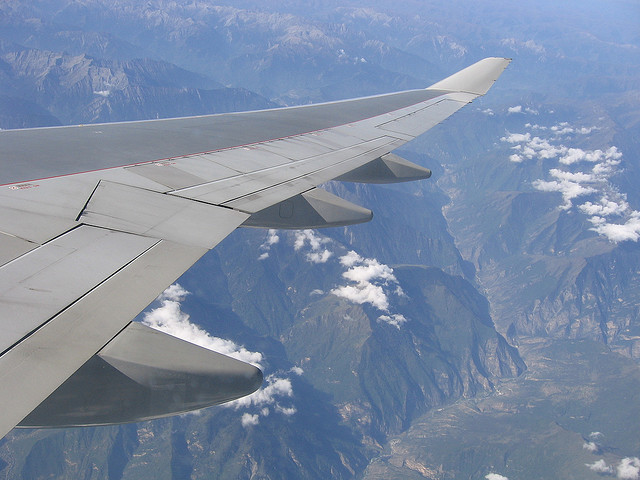 Which method you choose for your airfare, generally the biggest expense of long-term travel, will guide how your itinerary and route come together.
The main question you need to ask yourself is how much of your itinerary do you want set before you leave? 
There are a lot of misconceptions about long-term airfare out there, so make sure you read up. We have lots of articles and resources on BootsnAll to help with this.
Check out:
Here's the shortest, simplest explanation:
If you book with Indie, BootsnAll's airfare engine, you can do it a number of different ways.

If your trip begins and ends in the next 11 months (airlines only release fares 11 months in advance), then you can set your entire itinerary in advance if that's what you desire.

If you want more flexibility with Indie, you can have it.  Let's say you know you are starting in Europe then heading down to Africa.  You can book those first few legs of your trip before leaving then decide on the road what you want to do next.  If you want to book your next couples legs while on the road, you can do it.  If you want to have the ultimate flexibility and just book one-ways from there, you can do that, too (with whichever website/company you wish).

You could also book with a company who specializes in multi-stop tickets, like AirTreks.  With a company like AirTreks, you can utilize their employee's expertise and build your route how you want (no pesky rules like the alliances have). Like with Indie, how much flexibility you want is totally up to you.

If you buy a round the world flight with an airline alliance, you will have to set most of your itinerary in advance. There are lots of rules and regulations with traditional alliance round the world tickets.  

You can also just book one-ways as you go, through whatever your favorite airline booking site is. This will give you the ultimate flexibility with your route, in that you can make decisions on the fly, staying in a place for as long as you want and moving on where and when you want.

Keep in mind that this could be more costly as flight prices generally increase the closer you get to departure, and you will be spending some of your travel time in front of a computer researching flights and costs.
Are Seasons Important To Consider?
Absolutely. Many people chase summer around the world, which is a great idea. It helps tremendously with packing since you won't have to worry about heavy and space consuming clothing. You can also do so much more in summer months than in winter, with a plethora of outdoor activities available.  Some people love snow and winter, though, and there are plenty of great places to visit for skiing/snowboarding season.
What About Rainy And Monsoon Seasons?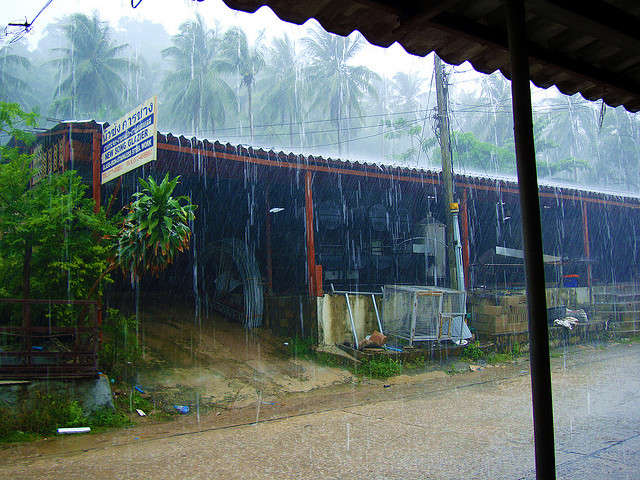 Rainy seasons really vary from region to region, and it gets dizzying trying to figure out which is which. For instance, if visiting Thailand, certain months might see rain in the islands in the Gulf of Thailand, but across land in the Andaman Sea, it could be the dry season. You really have to research rainy season vs. dry season in each region you plan on visiting. Monsoon season might sound scary, but in many places, particularly Southeast Asia, the monsoon season consists of an hour or so a day of heavy rain sandwiched around hot and humid weather. It rarely rains for days on end.
Should I Concern Myself With High and Low Seasons?
Absolutely. High season, low season, and shoulder season all offer different experiences. High season may provide the best weather, but with it comes larger crowds and higher prices. Low season sees smaller crowds and lower prices, but the weather may be terrible, which obviously affects what activities you can take part in. Shoulder season offers a risk. The crowds and prices are lower than in high season, but it's always a risk with weather. You could luck out and get great weather, or it could suck. You just never know.
I Want To Go To Europe, Which Is Really Expensive. When Should I Go There?
When to visit those expensive countries on your itinerary comes down to several factors. High and low season is an important one. If you go to Europe in July or August, not only will all the attractions be really crowded, but prices will be at their highest – for flights, buses, trains, hotels, hostels, etc. Waiting until shoulder season will see prices and crowds drop. If you're on a really tight budget, maybe consider winter when prices are really low?
As far as when in your itinerary you place it, that depends on flight prices and your diligence in sticking to the budget. If you tend to overspend, you might not want to put an expensive region first. This can prevent you from blowing your wad early. If you wait until the end, you may have money left over and can splurge even more (this could also work in the opposite way). The most important thing is to be dedicated to your budget, no matter when you go.
Should I Save Hard-To-Travel-In-Countries For Last?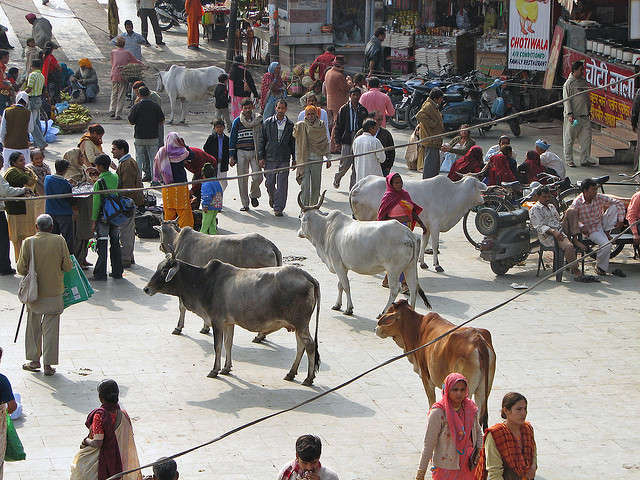 That sounds like the most logical tactic to employ, especially if you don't have much international travel experience. But if you've never traveled long term before, saving a country like India for last might be a bad idea. You will most likely be tired and sick of living on the road by the end of your trip, so dealing with the chaos, in your face aspect, and super aggressive touts may put you over the edge. It might be a better idea to put a country like this in the middle when you are firmly in your travel groove.
How Much Should I Really Plan?
This really does depend on your flight decision. If you buy a multi-stop ticket with Indie or AirTreks, you will have to make more concrete decisions on the front end, but remember that you can book your trip in legs – you don't have to book the whole thing at once.
If you decide to fully go buy as you go, you can leave as much open as you want. It's all personal preference. Keep in mind that some activities (like hiking the Inca Trail) take months of advance planning, so keep that in mind if you have your heart set on something specific.
Do I Need To Book Accommodations In Advance?
It's probably a good idea to at least book the first night or two of your trip ahead of time just so you can hit the ground running. You're going to be amped up, excited, nervous, and just full of emotions those first few days. You don't need to worry about finding a place to sleep on top of it. As the trip unfolds, you'll find your groove and probably employ a combination of booking in advance and just turning up, based on where you're going, what time you arrive, and how you got there.
Do I Need To Get Visas Before Leaving?
It depends on where you're going when, and how planned your itinerary is. Obviously if you're flying into a country where an advance visa is required, then you need one. If you know you're going to a country early in your trip where a visa is available in advance and won't expire before you plan on leaving, then get one. It's always easier at home than on the road.
Sometimes you're going to need to get them on the road, though, which isn't as difficult as it sounds. There are embassies in major cities all over the world, and most visas, while frustrating and annoying, are pretty straightforward (save for places like China and Russia).  Out of the 11 countries we visited on our RTW trip, we only needed visas in advance for two countries (Vietnam and India).  All others were available upon arrival, regardless of whether we entered by plane or land (or in the case of Cambodia, by boat). We ended up getting both the Vietnam and India visas while traveling – both in Bangkok – and it was much easier than we thought it would be.
If I Want To Work Or Volunteer While Gone, Do I Need To Arrange This Before Leaving?
It all depends on what you want to do. Some volunteering programs cost money and require advance applications. There are plenty where you can turn up to help out, though.
As far as work goes, if you plan on teaching English, which is a favorite job for travelers, make sure you have access to your degree and any certificates you have. You'll need to prove that you have them to get a legitimate job. If you plan on working under the table, you probably won't need to do much advance planning.
If you're hoping to go the location independent route, read The Realities of a Location Independent Life to get started.
Should I Consider Staying In One Place For A While?
Yes, 100% yes.
Long term travel is exhausting at times. After a month or so, the newness and excited feeling starts to wear off, and this becomes your life. You will most likely yearn for a place to call home and the chance to unpack your bags for longer than a few days. Renting an apartment somewhere for a few weeks or a month will be a great way to recharge your batteries and really immerse yourself in a new culture.
Should I Have A Guidebook For Each Country I Plan To Visit?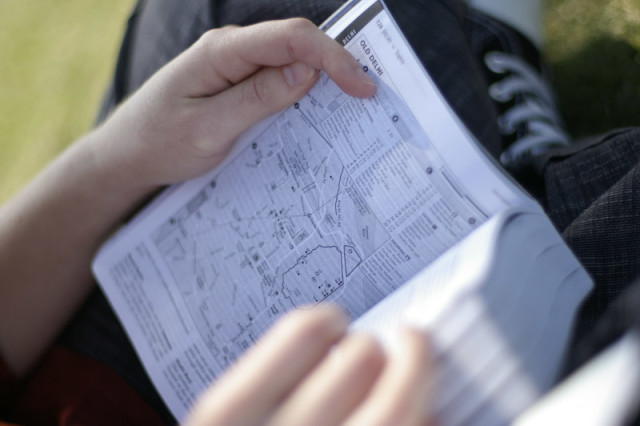 Guidebooks are great for the practical parts of travel like finding hostels and restaurants and getting a head start on plans. But don't be married to your guidebook. Use it as a supplementary resources to assist in your planning. And you obviously don't want to carry a bag full of guidebooks, so either rip out necessary parts before leaving, or just get them on the road. You can find older guidebooks in many used bookstores or hostel book exchanges.
Do I Need To Learn Any New Languages?
Obviously it's next to impossible for someone to learn the new languages of each place you're going to visit, but you can at least learn the basics. If you plan on staying in one region that speaks the same language for several months (like Latin America), consider taking language classes before leaving or researching intensive language classes once in your destination. It's common courtesy to at least learn the basics, and if you can learn enough to start conversing, it opens up tons of possibilities and will greatly increase having a truly authentic experience.
Read How and Why to Learn a Foreign Language
Return to FAQ Home
For more in depth information for planning your route, be sure to read this article.
Photo credits: Timitrius, meemal, mckaysavage, Jaymis
Next RTW FAQ-On the Road »