You're doing it!  You have decided to forget the naysayers and go on that RTW trip that you've always been
dreaming about
.
You may have thought that deciding to go was the tough part, but if this is your first time planning a long-term trip, thinking about the itinerary can be maddening and confusing.
Where do I even begin?
Do I need to book accommodations in advance?
How much of my itinerary do I need to plan?
How much should I leave up to spontaneity?
What about visas and vaccinations?
Do I want to work or volunteer at all while gone?
So many questions have first time RTW planners' heads spinning with confusion.
Have no fear, though, because having the resources necessary to make these decisions makes the planning process that much easier, so we're going to break it all down for you and ask the important questions.
Multi-stop  plane tickets vs. buy as you go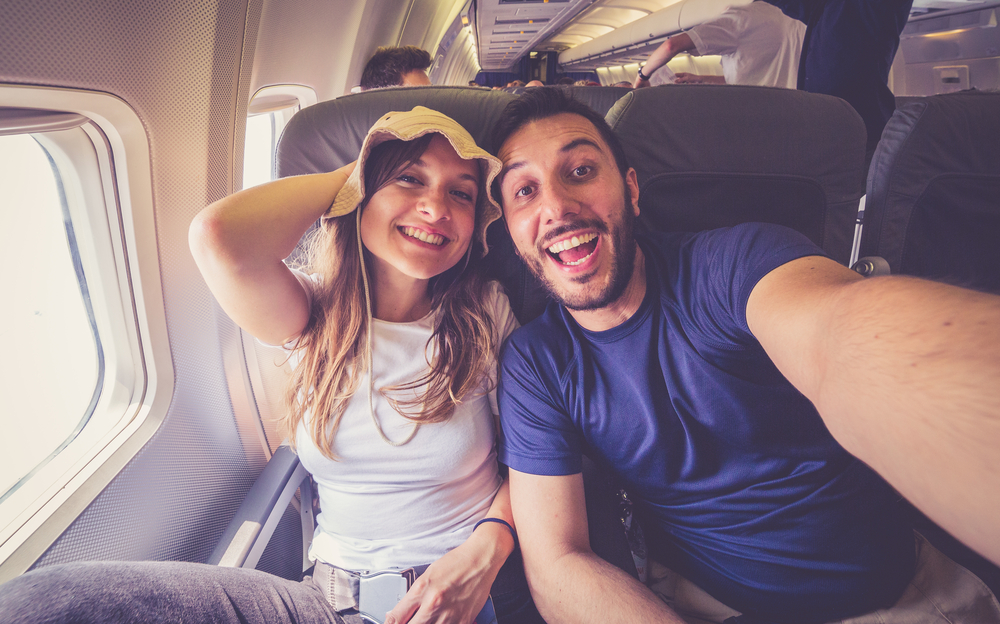 This is one of the biggest parts of planning a big trip like this.  Once this decision is made, then everything else seems to fall into place.  If you've never planned a RTW trip before, then maybe you've never even heard of multi-stop (often called RTW) plane tickets (I know we hadn't).
The basic premise is that you buy a ticket that encompasses all the flights for your trip.  BootsnAll has Indie, the only tool of its kind on the internet where you can plug in destinations and dates for a trip over 6 legs and get an immediate, bookable price. If you have a basic idea of the regions you want to visit on your trip, you can use Indie as a planning tool by playing around with it and pricing multi-stop tickets.
Download your free RTW Airfare Report Today?
There are several reasons why you would want to go the RTW ticket route.  The biggest is that they are typically cheaper than buying as you go.  This also allows travelers to plan out a lot of their trip on the front end, allowing you to actually travel during your trip instead of constantly checking and researching flights and your next destination.  In addition, buying a RTW ticket will typically allow you to see more regions.  Flying from continent to continent becomes expensive, so buying as you go might inhibit your chances of touching down on 4, 5, or 6 different continents if that's your plan, plus you are at the mercy of the airlines – you never know when plane tickets are going to skyrocket.
With positives comes negatives, and multi-stop plane tickets are no different.  Part of the beauty of long term travel is being able to go where you want, when you want, and buying a ticket for your entire trip up front can restrict that freedom.  Your flights will already be booked, and while you will most likely still have flexibility within each region, you will lose some overall spontaneity.  It is possible to change flights, but you will be charged to do so in most cases.  With Indie, you can have the best of both worlds, though, and book your trip a few legs at a time. While it offers more flexibility than traditional RTW tickets, it's still not ultimate freedom like buying point to point tickets is.
Buy as you go is exactly how it sounds; you buy all your plane tickets as you are traveling.  This affords you to go where you want when you want.  Obviously price is a major factor, and if you have your heart set on particular regions, you could get screwed by ridiculously high prices.  Places like New Zealand and Australia can be very expensive to get to on their own, so buying a RTW ticket could help offset the costs.  On the flip side of that argument, you never know when you're going to find a great deal.  Having the flexibility to jump on a great price when it pops up is something that you just can't do when purchasing a multi-stop ticket, and it could allow you to see a region you didn't think you'd be able to make it to (we were able to go to New Zealand because we found a super cheap flight there).
Simply put, buying as you go affords more flexibility and the chance to be completely spontaneous.  It also affords the opportunity to travel for as long as you can and want.  If you happen upon a job or volunteering opportunity, you won't have to worry about catching that next flight because you haven't booked it yet.  On the other hand, if you buy as you go, it means that you will constantly be researching and checking flight prices to get the best deal.  It gets frustrating to have to be on the internet all the time, and researching this stuff gets really old after a while.  Even more frustrating is finding a deal one day, taking a few hours to discuss and decide, then going back and finding that deal is gone.

How much of my itinerary do I really need to plan?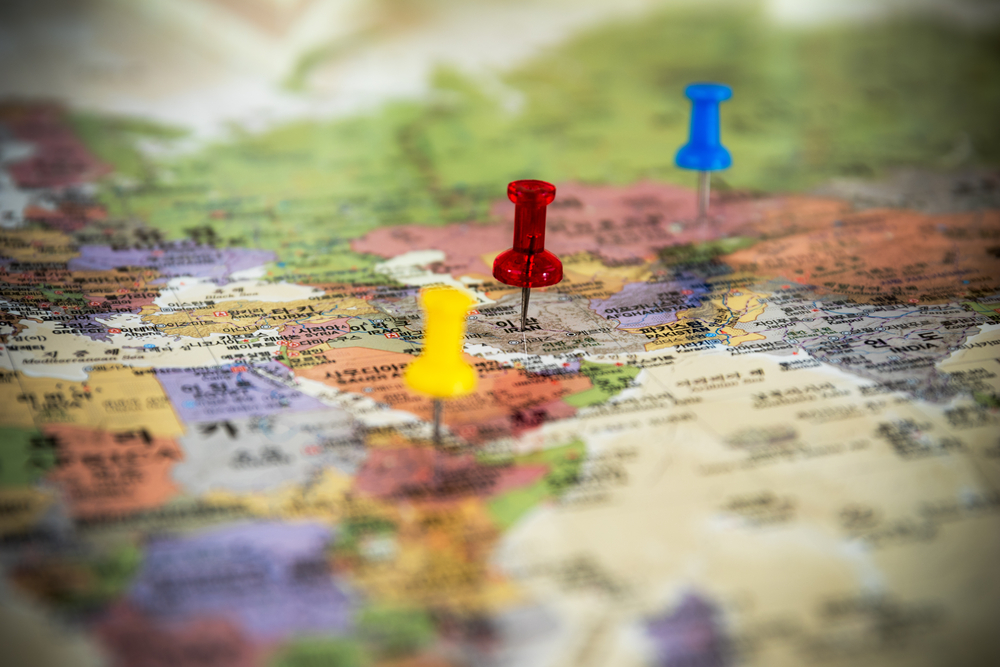 Once your plane ticketing decision is made, things start falling into place.  If you purchase a RTW ticket, then you will need to plan more before your departure.  If choosing the buy as you go route, more can be left open, but it's a good idea to have a general plan in place regardless of your flight decision.
We decided to go the buy as you go route, but we still had a general idea of our route.  We had our one way ticket to Lima, Peru bought, and that was it.  But we bought that first ticket nine months in advance, so we still had plenty of time to ponder and make decisions.
When in the initial planning stages, we talked about the pillars of our trip.  These pillars were the foundation for our plans.  The must-sees.  The pillars made us decide to spend most of time in South America and Southeast Asia.  India was also on the radar, as were the Galapagos and New Zealand, but none of those were definite.  If we were buying a RTW flight, we would have been forced to decide, but the price of a RTW ticket could have made our decision for us.
Machu Picchu, the Salt Flats, Iguazu Falls, and Patagonia were our South American pillars.  Since we were to begin in Lima, we had a basic framework for how we were going to get around South America.  The following strategy can work for both buy as you go and RTW ticket people, but the people in the former camp will simply have a bit more flexibility if they want to change plans.
Simply getting a map out and thinking about logical routes through the region, while keeping in mind weather, holidays, festivals, and high and low season, is the best way to go about planning.  If certain activities have to be booked far in advance, keep those in mind (like hiking the classic Inca Trail to Machu Picchu, an activity that can book up 6 months out).  If you want to settle down for a month or so in one place, plan around that.  It's all a matter of personal opinion when it comes down to it, so just try to think of all possibilities before making firm plans.  Even if you do buy a RTW ticket, changes can be made (some carriers even give you a certain amount of changes for free!).
Booking accommodations in advance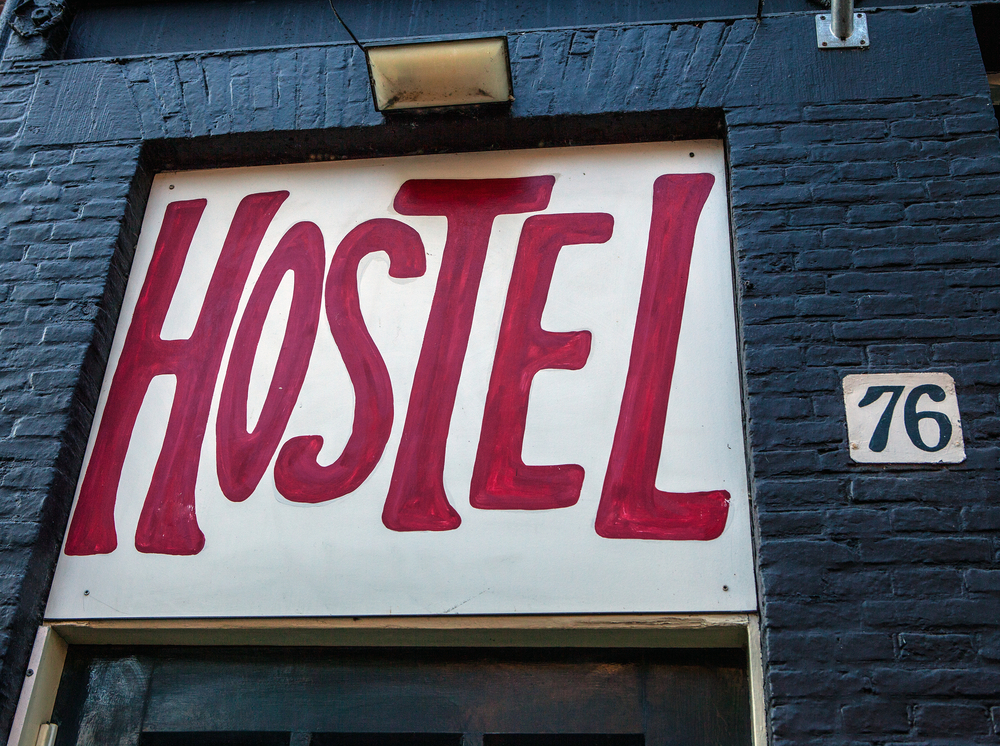 Once you're actually on the road, booking places to sleep is something you'll be thinking about on an almost daily basis.  All travelers have their opinions on whether or not to book accommodations before arriving in a new place, or waiting until arriving to find the best place for the best deal.  If this is your first extended trip, you'll just have to try different tactics and decide what's best for you.
Some people will always book their first night in a new city just to avoid having to schlep bags all around while looking for a place to stay.  This is a good time saving strategy, and even if you hate your accommodations, finding a better place the next day is easy.  Some people will never book in advance, preferring to wander around and find the place that best suits them.  Then there are those who will book a place if arriving late at night or before taking a long bus or train ride.  Chances are travelers use a combination of these strategies depending on country, city, and how they're feeling on any given day.
>> Read about what separates average hostels from great ones
If I do decide to buy as I go, what about visas and vaccinations?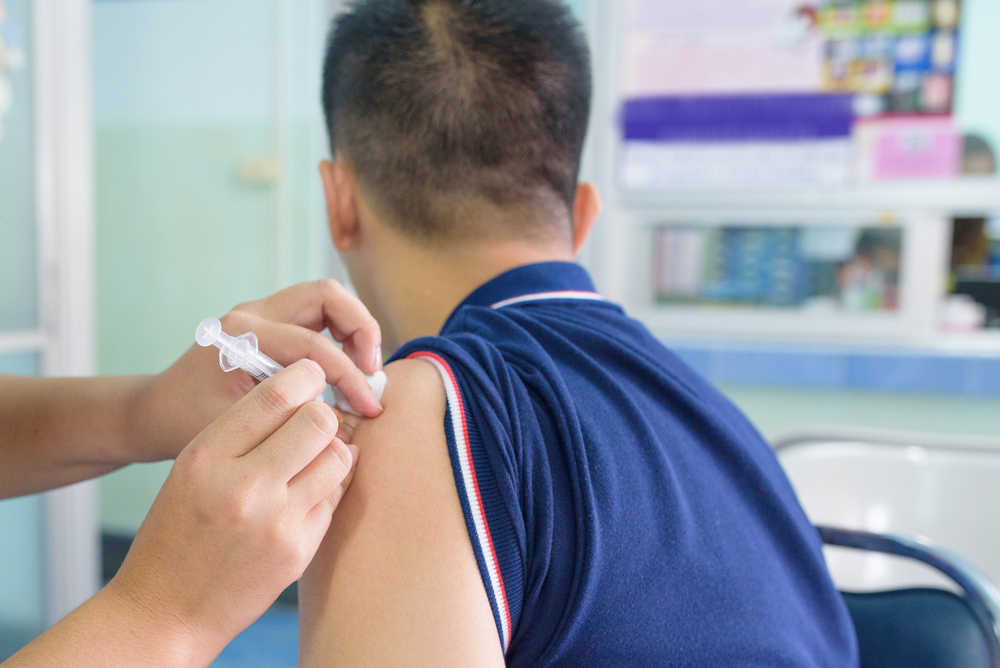 Another pro for buying multi-stop tickets is that you'll be able to confidently get your visas and vaccinations sorted out before leaving.  You'll know where you're going and what you'll need, so it's time you won't have to spend messing with annoying tasks like these while on the road.  What if you don't want to buy a RTW ticket?  How do you go about getting visas and the proper vaccinations when you don't know for sure where you'll be going?
This is why it's a good idea to have at least a rough plan in place before leaving.  Vaccinations aren't cheap, and some countries require certain shots to be allowed to enter the country, so if you think you might be going somewhere that requires a certain vaccination, you probably want to get it to be safe.  As far as visas go, traveling with several passport-sized photos is important (this goes for those who buy RTW tickets as well—you will most likely still have to get certain visas while on the road).  Make sure you do your homework when deciding to go to a new country and give yourself plenty of time to get your visas sorted out.  Larger cities around the world have embassies where getting visas is not very difficult, but you have to have your ducks in a row to be able to do it, and it might take up to a week or so for certain countries (and many times you'll be without your passport while waiting).
>> Read about difficult places to travel to (and how to make it easier), check out our guide to vaccines, and read about how to sort out visas for a long-term trip
I want to work and/or volunteer while gone.  How will this affect my itinerary planning?
Many volunteer opportunities require advance application processes and planning.  Same with jobs. For example, if you hope to teach English while traveling, look into certifications needed in different parts of the world.  Some countries require CELTA or TEFL certifications, some only require a university degree (which you will have to prove, so traveling with those documents or having easy access to them is a must).
Regardless of which flight path you decide to take, being organized and doing research is important if you plan to work and/or volunteer.  We already know that buying as you go gives more flexibility, but if you think you may want to work on a farm in New Zealand or teach in Thailand, then budget more time in those countries or regions when buying your RTW ticket.  If while there you decide not to work or volunteer, I'm sure it won't be difficult to find something entertaining to do with the extra time you set aside.
>> Learn how to get started with voluntourism and find out what questions to ask before accepting a TEFL job
Miscellaneous tips and suggestions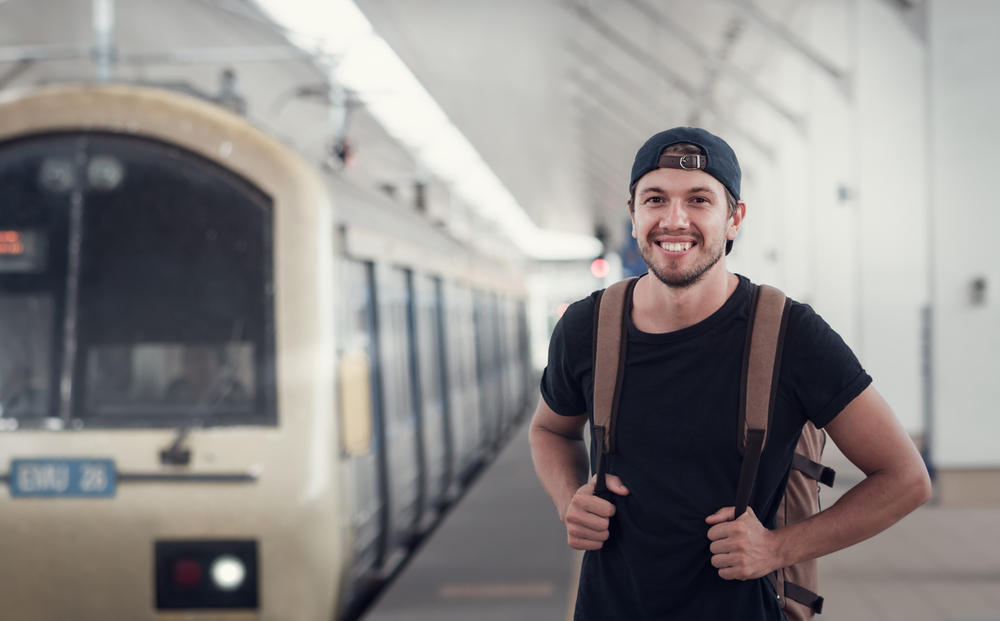 While we loved most every part of our RTW trip, I often think about what
we could have done differently to make it better
.  Hindsight is always 20/20, but I did want to pass along my opinions on what would have made our whole experience better and easier.
Plan longer stays in one place –  We rented an apartment for a month in Buenos Aires around the holidays, and it was a major highlight of our trip.  A RTW trip is not one long vacation, so having the chance to unpack our bags, settle down, have a kitchen to ourselves, and really get a chance to explore a new city in depth was fantastic.  When we do another long-term trip, our strategy will probably be to book apartment stays in several cities and explore from there – almost every long-term traveler I've talked to discussed the benefits of moving slowly.  It's also a big money saver, as you can get apartments for pretty cheap, and you will most likely cook more instead of going out all the time.
Don't save the hardest region for last –  Long term travel is very tiring at times.  By the time we arrived in India 10.5 months into our trip, we were exhausted.  Not a good feeling to have while traveling in one of the most difficult places in the world.  Our initial strategy was that we would be seasoned by then and ready for whatever India could throw at us.  We were wrong.  Instead exhaustion, impatience, and frustration were key feelings during our 6 weeks there.  If I could do it over again, I'd place a tough-to-travel country like India somewhere in the middle.
Trust your instincts and feelings –  If you're new to the long-term travel game, you will be taken aback the first time you deal with travel burnout.  You'll get frustrated and pissed and probably even beat yourself up over it.  "Why am I feeling this way when I'm on the trip of a lifetime?" is a question you'll ask yourself.  I'm going to save you some time and headaches here.  Just accept it.  It will happen, and by trying to soldier on with your itinerary and ignore those feelings, you'll just make it worse.  If you start getting annoyed by everything, and you're sick of taking buses and trains and dealing with all the stuff you deal with when traveling long term, then take a step back.  Take a vacation from your trip.  Go to the beach, settle down for a week or two, or do whatever you think will help you relax.  It's okay to have these feelings, and accepting them and finding a constructive way to deal with them will help you recover much quicker.
Be open to everything –  Part of long term travel is opening your mind to whatever the world has to throw at you.  We all know that everyone travels differently, and chances are you'll find things out about yourself and your travel style that you never knew.  I had always been a planner before our trip.  I planned everything out to a T, so giving myself up and submitting to spontaneity was a difficult thing for me to do.  However, if I didn't do that, we both would have been miserable.  You simply can't plan for everything that will happen on a trip of this magnitude.  It's impossible.  So let yourself go, and you never know what you will find out about yourself.
Trying to find that perfect balance between planning and spontaneity can be extremely difficult, particularly if you've never gone on an extended trip before.  But there are ways to plan accordingly and give yourself the best of both worlds, which is what most people want.
To read more inspirational stories and advice, check out the following articles and resources: