If you're planning a trip to Ireland, it can be hard to tear yourself away from cliché, especially when there are definitely some clichéd things you really ought to do while there. But drinking green beer and painting shamrocks on your face is something you can do in the U.S. If you want some more authentic tips for visiting Ireland, then check out these 10 tips for making the most of your trip to Ireland and experiencing the best that the emerald isle has to offer. (Definitely have a Guinness. They really are better over there).
[social]
1. Food item you have to try: Full Irish breakfast
A full Irish breakfast consists of: bacon, sausage, fried eggs, black pudding, white pudding, toast, and a fried tomato. The bacon will most likely be back bacon, a leaner, more ham like cut than the Oscar Meyer kind Americans are used to. White pudding is not a sweet, creamy, dessert item, but slices of thick sausage usually made with pork and oatmeal. Don't be afraid of black pudding, which is similar to white pudding, but made with blood. I promise that you won't even taste it. The toast will be made with thick, hearty slices of Irish brown soda bread and slathered with delicious, creamy Irish butter. Baked beans may or may not be included.
This breakfast will get you through almost a full day's worth of touring, and, more importantly, soak up all those leftover nasties floating around in your bloodstream from the night before. The fat and carbs also provide padding and fortification for a day of beer sampling. After a few days in Ireland, you'll be scarfing your Irish breakfast every morning just in time to hit the pubs at noon.
Runner up: Irish Stew – This warm dish is perfect for those cold, rainy days (of which there are many). It consists of mutton, onions, and potatoes, served in a rich broth, preferably with a slab of Irish brown bread.
Book a flight to Dublin and check out hostels in Ireland
2. Best thing to do once, and not again: Visit an Irish castle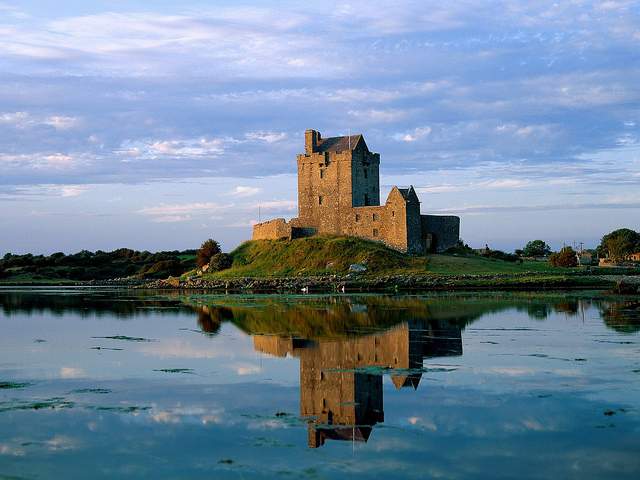 You know the famous "coconut" scene from Monty Python and the Holy Grail, where Arthur and Patsy "ride" up to a castle wall and demand to speak to the lord? That was filmed in Scotland. Irish castles look pretty much the same: tall, stone wall with notches on top and turrets on the corners. Some are partially ruined and covered in moss. They're great, but you probably don't need to see more than one or two to get the gist, unless you're a real castle buff.
If you are a castle buff, there are a few that you should see.  Both Bunratty and Dunguaire castles offer medieval banquets with four courses, wine, and entertainment. Glin and Ballygally castles are thought to be haunted. Ashford castle was once owned by the Guinness factory and has been converted into a luxurious hotel.
Runner up: Complain about the rain – It will rain at least a little bit every day of your time there, so you might as well get used to it. It's what makes Ireland green.
3. Best beverage besides Guinness: Irish coffee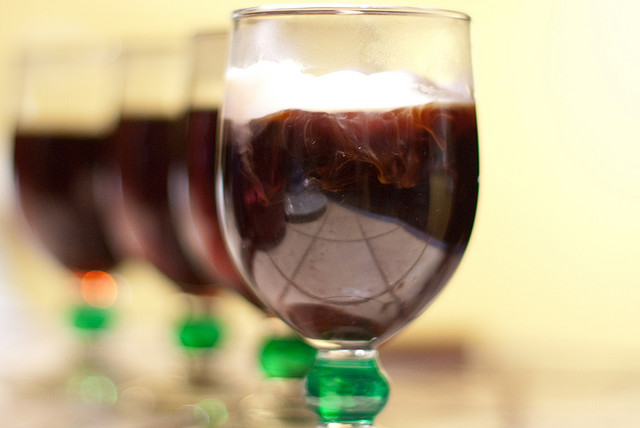 Irish coffee is the best way to start your day with a little hair of the dog. Before I went to Ireland here is how I thought Irish Coffee was made. Make coffee. Pour it into a mug. Splash some whiskey in. Dig the Reddy-whip out of the fridge and squirt on top. How wrong I was. Much like pouring a Guinness, Irish coffee making is an art. Hot black coffee is poured over a teaspoonful of sugar. Whiskey is added, and the mixture gently stirred to combine. A tumbler of cold cream is slightly shaken (but NOT WHIPPED), to smooth the consistency of the cream, and the spoon used to float the cream on top.
The coffee is drunk through the layer of cream, which both cools the coffee and dilutes the bitter and sharp notes of the drink. It turns it into an easy-sippin', warmin' cocktail for those cold, rainy days. The best way to drink this coffee is with your full Irish breakfast, if you're up for it, or in between pub stops to warm your bones between mugs of beer.
Runner up: Kilkenney Irish Cream Ale – When you get tired of quaffing dark brown beverages, give Kilkenney a try. This Irish red has a toasty amber body and tall creamy head, similar to Guinness. It's magically delicious!
Check out our Ireland Travel Guide
4. Best place to spend a day: The Ring of Kerry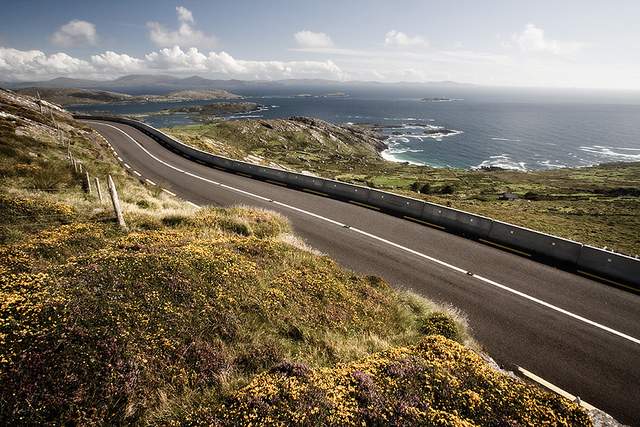 I'd direct you to certain viewpoints and overlooks at the Ring of Kerry, but to be quite honest, the whole thing is one beautiful viewpoint. This is the place to get your fix of the green, green island that is Ireland. The 111 miles of road circle the Iveragh peninsula and provides jaw-dropping views of the Atlantic ocean along blustery cliffs and secluded beaches. Along the way, you'll come across historical homes, churches, waterfalls, and pubs. Lots and lots of pubs.
There are several ways to enjoy the scenic views of the Ring of Kerry. The most popular is by road. Every day, a couple dozen tour buses make the drive around the ring, taking about 7 hours with a few stops to see the sights. A second option is to rent a car and drive the ring yourself. Be prepared for a bit of a hair-raising experience – numerous bikers, windy, wet roads, driving on the left side, and passageways narrower than my driveway can cause quite a few "close your eyes and pray" situations.  If driving yourself, it is often suggested to start at Killorglin and go to Killarney, since tour buses go from Killarney to Killorglin.
You can also explore the Ring of Kerry by foot on the Kerry Way. This 133 mile path is typically completed in 9 days and is considered a strenuous hike not only because of its length but because of elevation changes. It passes through most of the Ring's most popular attractions. Accommodation can be found in numerous hotels and B&Bs in the small towns along the Ring. For maps and more detailed information, go here.
The Ring of Kerry is also a very popular bike tour. Several companies operate bicycle rental and guided or self-guided tours of the Ring. Once a year, the Ring of Kerry Charity Cycle brings more than 4,000 cyclists in the summer. It's probably a good idea, even if you don't plan on biking, to check and make sure you won't be driving that day. The Ring bike path follows most of the same roads as the driving tour, so bikers, watch out for cars and vice versa.
Runner up: I personally thought this was the best thing we did while in Ireland, but the Irish tourism website has lots of other ideas here.
Book a hostel in Killarney
5. Best tourist trap: Tap tables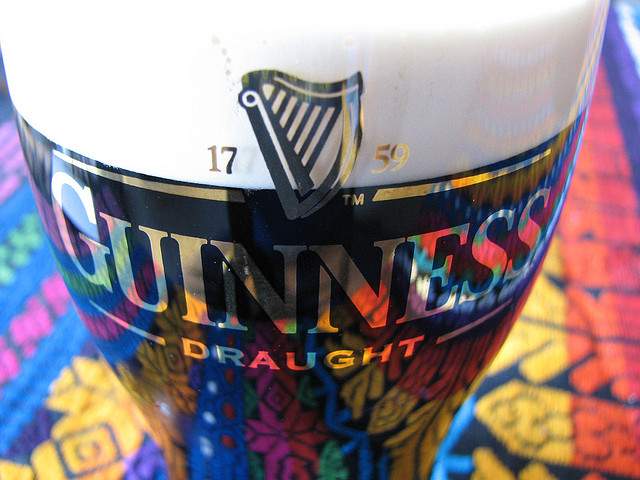 I seriously do not understand why this isn't found in the U.S. more often. It's a win-win situation for everyone involved. The restaurant measures each ounce you pour digitally and bills accordingly. You, the beer drinker, get great tasting draft beer with no waiting on refills. Plus you get to pour your own Guinness and practice your "perfect pour" skills. Can you get that creamy head on every pint you pour? Can you etch a shamrock into the foam with your mad skills? Do your skills increase or decrease with more imbibing? Only you can find out.
Runner up: Jameson Distillery – It's definitely still a tourist trap, with its extensive gift store and guided tour of the old, non-functional distillery. But I defy you not to grin at the Irish pride evident throughout the tour or marvel at the gorgeous stone barn used for storing grain. You can even be one of a chosen few at the end of the tour to sample several different whiskeys and proclaim Jameson the best. (All tours come with one whiskey beverage, but several tour members are invited to do a tasting pitting Jameson against Scottish and American style whiskey).
Read Ten Places You Can Drink Like Your Favorite Writer
6. Worst tourist trap: The Guinness storehouse tour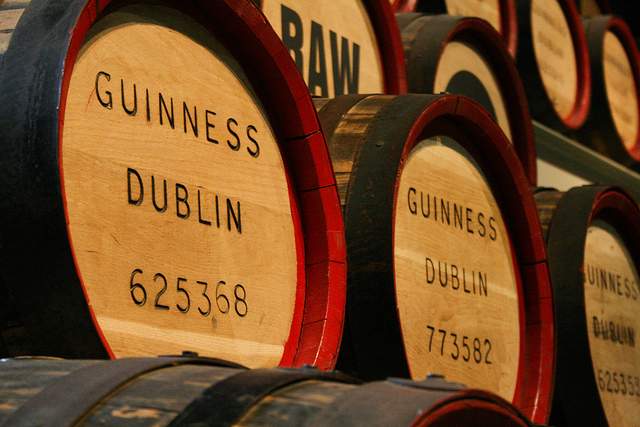 Perhaps the only thing worse than touring a non-functional brewery or distillery is touring a building that was never used for brewing or distilling in the first place. The current Guinness brewery tour isn't a brewery tour at all. It's the Guinness Storehouse® Tour, a massive seven story Guinness-glass shaped edifice culminating in the Gravity Bar at the top. Sure, there are great views of Dublin from the bar, where you can enjoy a glass of Guinness with your admission voucher. But on the way there, you'll have to endure mock ups of how beer is made – everything from a "pure water" waterfall and plastic hops in the ingredient section to lab-coated "scientists" in the research and tasting division. The whole thing just feels pandering and fake. The only redeeming display is on the history of advertising for Guinness, which shows a slew of those fun, "My Goodness, My Guinness" ads from the 1930s and 1940s.
Runner up: Kissing the Blarney Stone – I'll be honest.  I've never been to the Blarney Stone. Why? I simply don't see the appeal in kissing something thousands of other people have kissed. Besides, in order to grace the Blarney Stone with your lips, you don't just lean forward and kiss it. You have to bend backward in an extremely awkward manner over a four story drop (there are guardrails), with someone grasping your waist so you don't tumble backwards. No thank you.
Read 8 Places to Visit in Ireland Outside Dublin
7. Best kept secret: St. Michan's Church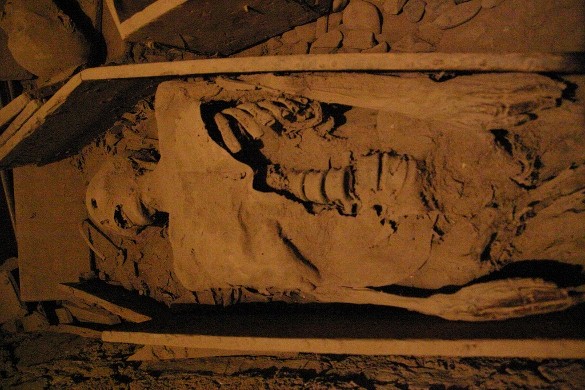 Though not for the squeamish, the tour of the crypts at St. Michan's Church, Dublin, is fascinating and fun, not least because of the personable, hilarious tour guide, who seems to find a connection with every visitor. The church itself was built in 1095, though the current building dates from 1686. The vaults underneath the church have been used for centuries to inter the well-off, but no one anticipated the effect the dry air under the church would have on the remains.
You enter the vaults through a low, metal doorway, intensifying the impression of closeness. As you peer through the gloom, you'll notice that some coffins have collapsed and cracked open, and through them, catch glimpses of mummified remains. Though the church can't open up coffins for display, it can display those that have opened for natural reasons. The most prominent display includes three mummies: two men and one woman. The man, for unknown reasons, is named The Crusader,and it is said that touching his finger will bring great fortune…
Runner up: As far as I know, the rest are still secret. Suggest your own in the comments if you have one!
9. Best way to see the country: Drive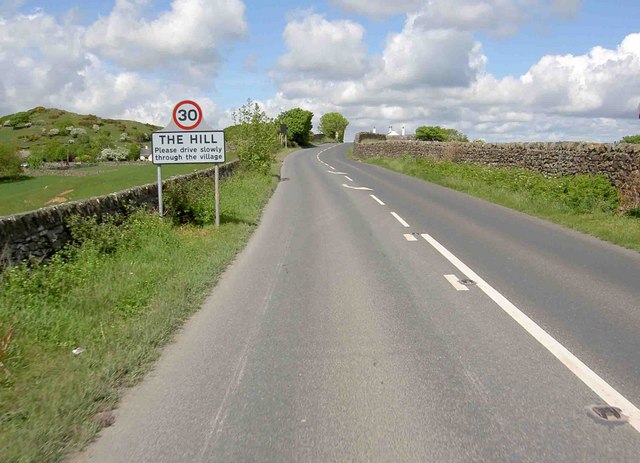 All the major car rental companies rent in Ireland, and all you need to provide is your U.S. driver's license to be allowed to rent a car. Be aware that younger drivers (under 25) may be charged extra. Driving allows you to stop as often as you wish to explore the small towns you'll encounter along Ireland's highways. Unlike the U.S., driving in Ireland isn't a fast way to get around – numerous small towns, low speed limits, and roundabouts galore ensure you'll be slowed down plenty. But at 31,000 square miles, or about the size of South Carolina, you'll find have plenty of time to explore the island.
Things you should be aware of? You will be driving on the left side of the road, which can be nerve wracking. Expect cars and spaces to be smaller than you're used to. Roads are narrower, bridges and tunnels are tight, and you can expect to be driving a car with a little less power than some U.S. motorcycles. Your car will likely be manual transmission, so you might want to brush up on your stick-driving skills, especially since you'll be shifting with your left hand while sitting on the right side of the car. If all this seems like too much to handle, don't worry, there's an option.
Runner up: Rail: Ireland has an extensive rail network and rail passes are readily available to non-European citizens. Bonus: If you're under 25, you qualify as youth and can get a discounted rail pass.
Check out flight prices to Ireland before renting a car and exploring
10. Best way to get to know the people: Visit a pub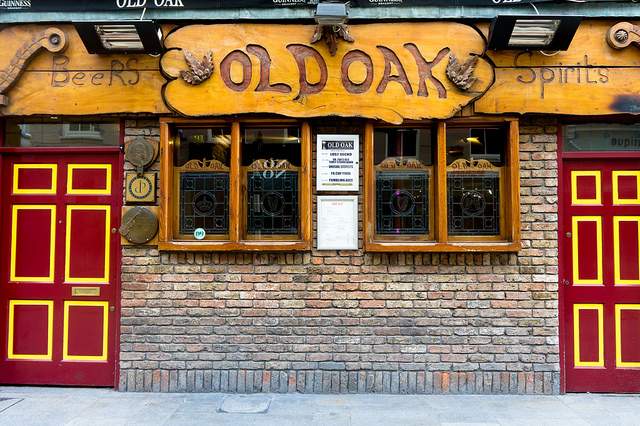 This is a must-do if you're visiting Ireland, whether you're a big beer drinker or not. Pubs both are and aren't like bars in the U.S. Pubs are where you can go to get an inexpensive and decent meal, even with your family. Many have courtyards and are very family friendly. But pubs are also where you'll go to down a few (dozen) beers while you make lots of new Irish friends. The character of pubs varies, so feel free to ask for recommendations. Most Americans picture pubs as dark watering holes populated by elderly gentlemen sporting long beards, but my first pub experience in Ireland threw me into a mix with a bunch of young college kids. They proceeded to mock us (in a friendly way) for drinking Guinness, the old man's beer, while they downed Budweiser and Miller Lite, hip and trendy imports.
Pubs are a great place to seek refuge from the daily Irish rainshower, catch some live music, or watch the latest soccer match. You'll find them to be an integral part of your Ireland experience, so take advantage of the opportunity and visit as many as you can.
Check out these traditional Irish Pubs in Dublin.

Photo credits: happyjed, falco500, Simon Bonaventure, Pao Link, ceasol, ccharmon, J Wynia  Steve Fareham, infomatique, all other pictures belong to the author and may not be used without permission.