Voodoo rituals and black magic…. a vengeful priest who haunts his castle to this day…a bizarre suitcase murder…an abandoned hospital haunted by unforgiving souls. Whether or not you are a believer of any or all things supernatural, ghost tours are just another way of experiencing destinations of supposed paranormal activity, while taking in the sights of a city and learning about its dark pasts. The following are just a few noteworthy ghost tours or haunting spots in destinations around the world.
County Offaly, Ireland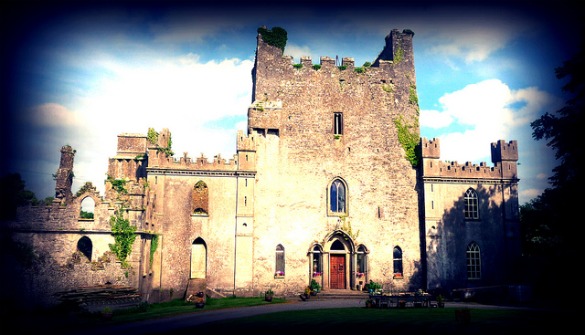 Traditional folk dancing and pub crawling are not the only highlights to a trip to Ireland. In this country, in which legends were made and gallant tales of battles and bravery had unfolded in the history books, one has to only explore the collection of ancient castles still standing in order to appreciate its history. But of the tales that span across the generations, there are some so dark and sodden in mystery and murder, that there is no wonder some of these castles are believed to be haunted.
The Leap castle is one such castle where it was said that in the 1500's, a priest was stabbed by his own brother while performing mass in his chapel. In addition to his unforgiving spirit which still haunts the 'bloody chapel', it was discovered later on that the castle also held a torture chamber – a dungeon embedded with spikes, for the obvious intention of making victims suffer a terrible death. These suffering souls are also rumored to haunt the castle to this day.
Leap Castle is located in County Offaly, and is currently being inhabited by a family, hence no accommodation is available on site. However tours are available to the castle upon appointment, or for those who prefer castle accommodation, Ireland offers many other historical castles experiences with lodging.
>> Find out how to spend 24 hours in Dublin
New York, United States of America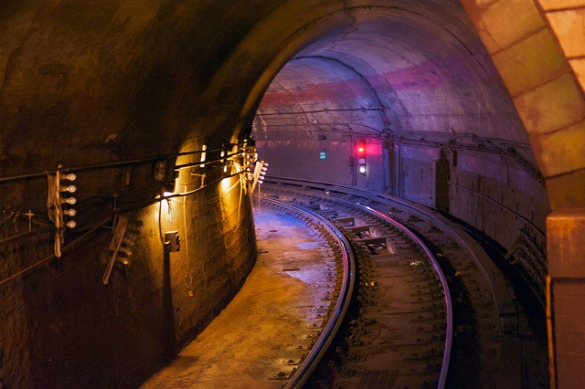 From Madison Square Garden tours to the ever popular Sex in The City tour, New York has a tour available for every imaginable destination within the city. The New York Ghost Tour was first started and operated by Dr. Phil Schoenberg, the author of 'Ghosts of Manhattan', who is also a doctor of history and leading expert on New York.
The NY ghost tour is led by one of his experienced guides, and is a 90-minute walking tour checking in on various haunted sites within the city. Learn a bit about the history of New York while appreciating its paranormal side too. There will be tales of eerie subway rides, the haunting of Times Square and other stories from the dark side, including how Washington Square Park became a shallow-graved burial ground for the poor.
>> Learn more about Halloween in NYC
Montego Bay, Jamaica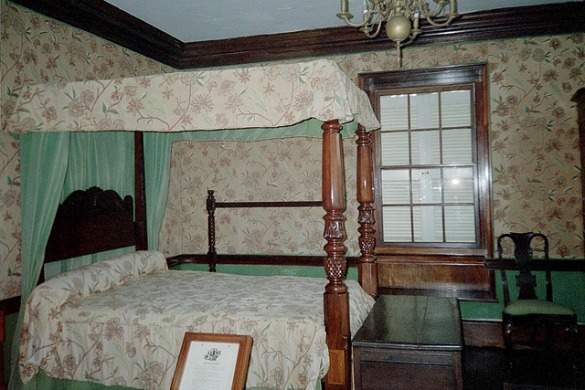 The tropical paradise of Montego Bay is the second largest city in Jamaica, and offers many a popular tourist trail, from rum tours to luxury cruises around the island. When in Montego Bay, enjoy basking in the sun, dancing the nights away, and indulge in the general island atmosphere, but be sure to leave some time aside to visit the Rose Hall Great House.
Choose an adventure tour that includes the famous Rose Hall Great House, and learn about the diabolical history behind this grand house, which is rumored to be haunted by the ghost of Annee Palmer, a woman who inhabited it in the 1800's. Believed to have practiced voodoo rituals and black magic, she went on to murder her three husbands along with numerous slave lovers. After finally being plotted against by her own slaves and poisoned, her spirit is said to continue to roam the house still.
>> See what else you can expect to find on a Jamaican vacation
Mt. Eden, New Zealand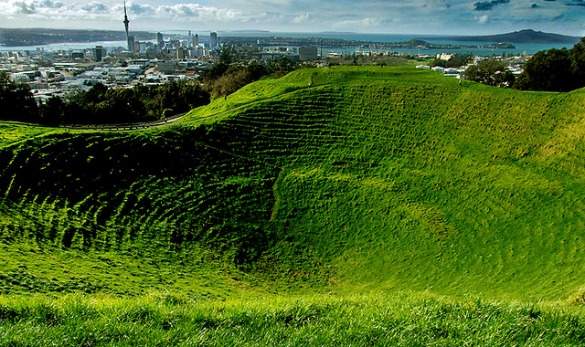 The dormant volcano of Mt Eden is a breathtaking summit offering panoramic views of Auckland – a popular spot for those who appreciate landscape and scenery. But recently, a new trail has been added to this much explored region, in the form of a ghost tour.
Anthony McAnulty, the originator of Auckland's Ghost Tours, offers a 2 hour, lantern-lit walking tour at nightfall, where he makes the supernatural come alive with his expert story-telling skills. He takes guests through places such as the docks in which the great influenza epidemic initiated and claimed the lives of countless people, while recounting tales like New Zealand's infamous beheading and a bizarre suitcase murder.
>> Book flights to New Zealand or check out more ways to scare yourself in New Zealand
Singapore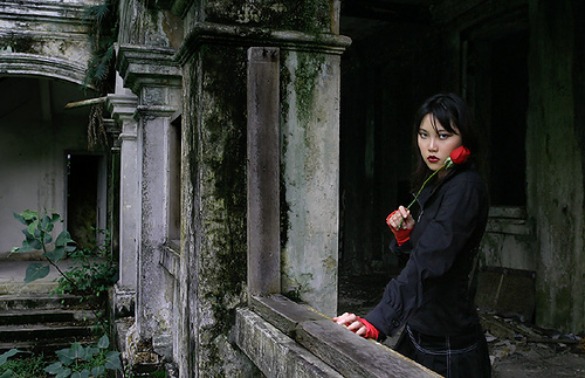 Though it may be surprising to discover that this highly developed dot on the world map, with its high rise apartments and crammed city living, has even any space for souls of the unrested, the fact of the matter is, Singapore is considered to be one of the most haunted destinations in Asia. Real life accounts of haunting are big business in Singapore. One has only to scan their bookshelves to note the popular 'True Singapore Ghost Stories' series of books. These stories are compilations of supposed true occurrences, and sit at the top of the bestseller lists more often than not.
But one only has to ask to ask an API (Asia Paranormal Investigators), to discover all about the paranormal goings on in this island city-state, or take one of their ghost tours where you will be guided through many a well-known haunted spot, like the eerie old Chinese cemetery, or the abandoned hospital with an in-house torture chamber. Take the SPI ghoulish trail, which involves travel by coach, or the SPI spooky walk which is executed on foot.
>> Search for airfare to Singapore
Sydney, Australia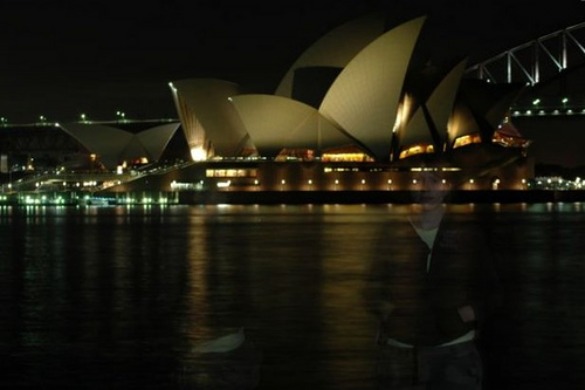 Frequented for its amazing beaches and city attractions, Sydney was once upon a time (as a result of overcrowding in British jails in the 1700's) a convict colony.
Take a two hour, lantern-lit walk through The Rocks in the City of Sydney, and you will discover many a haunting historical tale relating to Sydney's murky past of convict settlement. Learn of the documented truths behind various disconcerting murderous acts, and even of the haunting of some of Sydney's own iconic structures.  There are even customized ghost tours for 13-17 year olds, and also individual tour options. If you are a real thrill seeker wishing to experience the supernatural first-hand, the website also lists a number of available haunted accommodations.
>> Book a flight to Sydney or find a Sydney hostel
Paris, France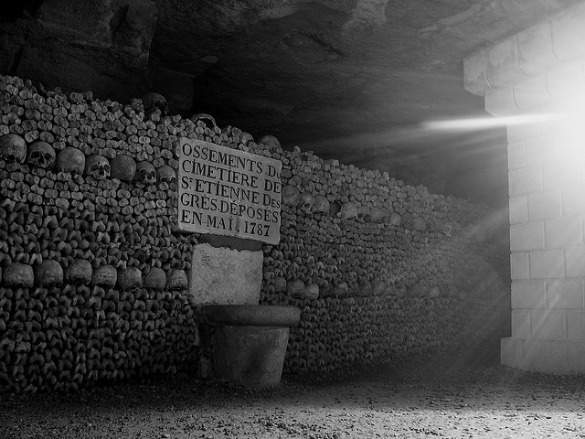 Around the 10th century, when Paris's population was on the increase and cemetery space became scarce, a decision was made to bury the less-wealthy in mass graves. Around the 17th century, these bones were exhumed and transported to old abandoned quarry sites. The Catacombs was one such site, wherein the bones were deposited and later on arranged into a bizarre wall of bones. Open to the public, one has to descend down narrow, spiraling stone stairs and cold curving corridors in order to get to the bones.
>> Learn about the cemeteries of Paris
Reykjavik, Iceland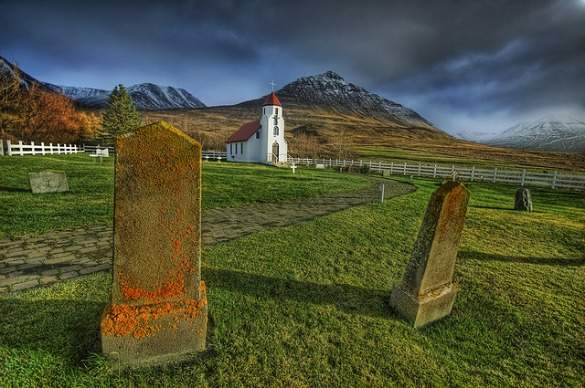 The scenic capital of  Iceland, Reykjavik is a great tourist destination, with its fascinating hot water springs, museums, night life walking tours that explore supernatural occurrences in the country.
In order to discover more about the Icelandic mythical past of folklore and fables, go on a 'Hidden People and Elves' walk. This 2 ½ hour walk takes you through the town, exploring the hidden homes and areas of dwarf and elf sightings. The other famous walking tour is the haunted walk tour, a 1 ½ hour journey on foot throughout the many haunted spots around town, while also being provided with a good source of background about many Icelandic superstitions.
>> Find hostels in Reykjavik or look for free and cheap things to do in Reykjavik
Burlington, Canada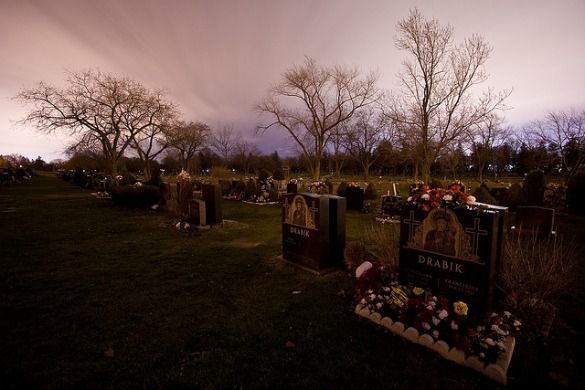 Just an hour from the prominent Niagara Falls, on the coastal Lake Ontario, is the busy, happening town of Burlington, in Canada. But a little known fact about Burlington is that it has its own curious history of hauntings – many of which can be seen on the Canadian shows: 'Creepy Canada' and 'Ghost Trackers', wherein Burlington's very own team of ghost researchers take viewers on a ghostly journey through the haunted parts of Canada.
Burlington has its own 2 hour walking ghost tour, plus special events hosted by the Burlington Ghost Researchers, such as 'A Night at the Haunted Keg Mansion' which is presented by a television ghost expert. Along with dinner, you'll also get to witness a séance and check out the going's-on in this well known haunted house.
>> Read our Canada travel guide
Kuala Lumpur, Malaysia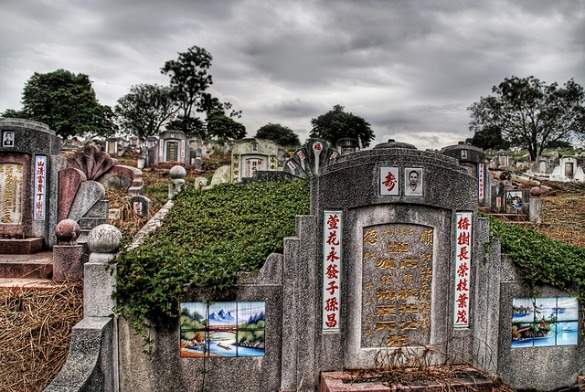 This main city of Malaysia is a popular destination for shopping, eating and night life. But as is with most major cities, there are ghost stories aplenty, and almost every local you talk to seems to have one of their own. The best way to experience it for yourself is to go on a 2 hour 'Spookster Haunted House tour', which takes you around the most haunted spots in this capital of Malaysia. The tour starts off with a scrumptious seafood dinner (without which no trip to Kuala Lumpur is complete), and then on to five distinct spots which include a Chinese cemetery, haunted railway station and an old prison.
>> Book a Malaysia adventure tour
 Check out more creepy places around the globe:
This post was originally published in October 2010.
Photos by: AllisonKillilea,  Ed Yourdon,  heather0714, man's pic, B_cool, KayVeeINC, Stuck in Customs, Vlastula,  Dereck Purdy, Stuck in Customs