The United States.  Western Europe.  Even Southeast Asia.  All are very different but have one thing in common.  The tourist trail is well trodden.  Even though all destinations vary culturally, as long as travelers go in with an open mind, travel in these areas is relatively easy.  Buy a plane ticket, make sure you have a passport, fill out some paperwork on the flight, and voila, you're traveling.
But what if you want to step it up a bit?  What if you want to challenge your inner travel self and head to a region a little more exotic, a little more challenging, and way outside your comfort zone.  Places like the Middle East, northern Africa, Russia, and China may seem daunting and not worth the trouble when planning that next trip, but if you're adventurous enough, organized enough, and determined enough to get to these sometimes hard-to-reach places, you will be rewarded with some amazing adventures the vast majority of travelers don't get to experience.
The following ten countries, broken down into four categories, may not be simple to get into to, but I'm here to give you some tips and help out any bold and courageous travelers who want to take that next step and really put an impressive notch in that travel belt.
[social]
1.  Independent travel is permitted, but the visa process is a bit annoying.
Countries: Bolivia, Vietnam, and India
Let's start simple.  You've been to places like England, Thailand, and Argentina.  All are great places, but visas are unnecessary and you have to do little more than board a plane to get there.  Bolivia, Vietnam, and India all require a bit more planning and work if you want to visit, but all are worth that extra bit of trouble and can be done independently if a tour isn't your thing.
Bolivia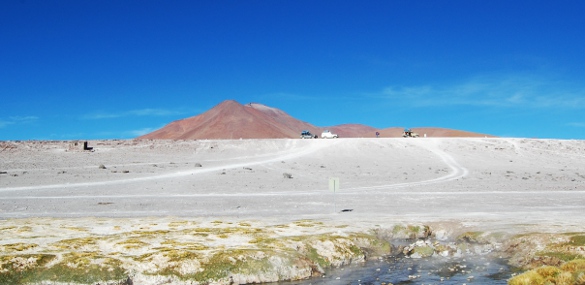 Americans have to pay a hefty $135 to get a visa for Bolivia, causing some to not bother, which would be a massive mistake.  The visa process is petty but pretty self explanatory, with travelers needing a filled out visa form, a hotel/hostel confirmation, a passport photo, a copy of a credit card or bank statement, and the cash, of course.  Visas can be issued on arrival, but it sometimes costs more, and it's more of a hassle and has been known to be somewhat shady, so take care of it before crossing the border.  The price may seem steep, but travelers are rewarded with some of the most diverse landscapes within a country in the world.  Don't skip Bolivia because you don't feel like going through the paperwork or paying the extra money.  You will regret it.
>> Find flights to Bolivia and read about things to do in Bolivia
Vietnam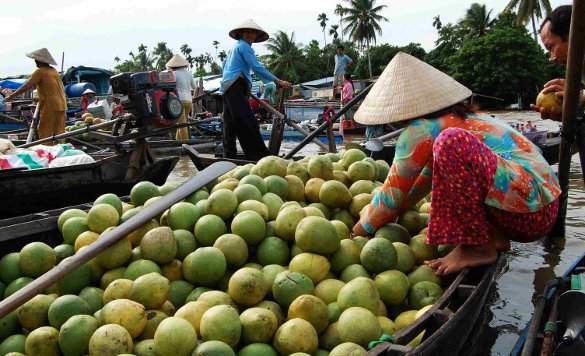 The visa process for visiting Vietnam is not very extensive, but travelers must be aware that they need one before arrival.  Take care of this at home if at all possible.  For travelers going on a longer trip, you may have to wait until you're on the road to get a visa since you can only apply for one six months in advance of your trip.  If in SE Asia already, Bangkok is an easy place to get this done.  While many people just skip Vietnam while in SE Asia since no other countries require visas before arrival, it would be a shame to miss this wonderful, energetic, and beautiful country because of laziness.
>> Find hostels in Vietnam or book a Vietnam adventure tour
India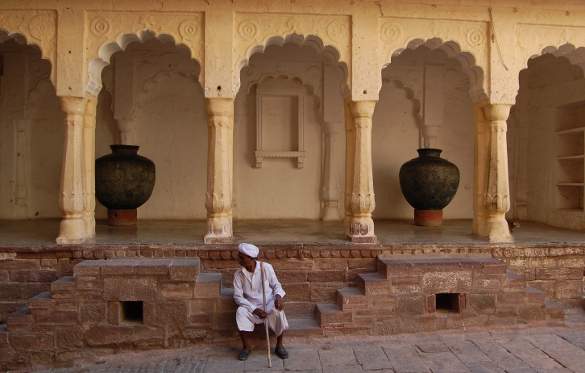 Like Vietnam, no visas are issued upon arrival for United States citizens, so it's a good idea to take care of it before leaving home. It is possible to pay for a 10-year visa, which is a great idea if you think another trip to India is in your future.  If you're on the road in other countries first and don't have an Indian visa, it is possible to procure one. I have heard horror stories about doing this, as everything in India seems a bit backwards sometimes, but we had few headaches applying for our Indian visas in Bangkok.  We could have just been lucky though.  If you've already decided to take the plunge and travel in a country like India, then the visa process will be the last of your concerns.  While challenging and punishing to all five senses, India offers an experience like no other country on Earth, so don't miss it.
>> Book a hostel in New Delhi or read about overland travel in India
2.  Independent travel is permitted, but the visa process is complicated or frustrating. You may want to check out a tour.
Countries: Russia and China
You can travel independently in each country, but the visa process is long, always changing, and just generally a pain.  Tour companies will do some of the legwork for you or at the very least help you out if you want to go this route.
Russia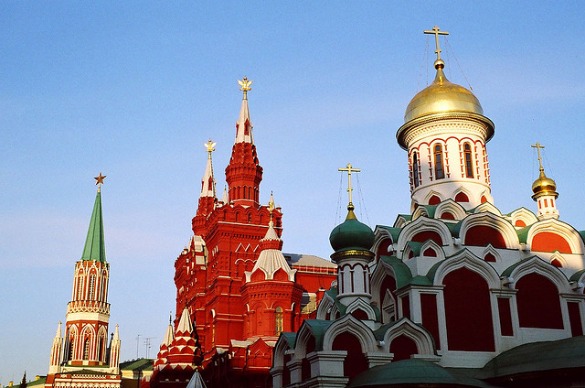 Before even applying for a Russian visa, one needs an official "invitation" to visit, which is not much more than a booking confirmation from your accommodation.  A tourist voucher is also needed, and if you take a tour, your tour operator will take care of this for you.  If not, a government approved hotel, online booking service, or Russian travel agency can help.  Some cities have local visa services to take care of everything for you as well, for a nominal fee of course.  After all this, you can apply for your visa.
If you're interested in a tour, BootsnAll offers many to the former Soviet Union.  The Golden Ring of Russia tour and A Taste of Russia are both great 8 day introductory tours to the country.  Russia is the largest country in the world, and BootsnAll offers many tours encompassing Russia, so check out every option available.
>> Find flights to Moscow or book a Russia adventure trip
China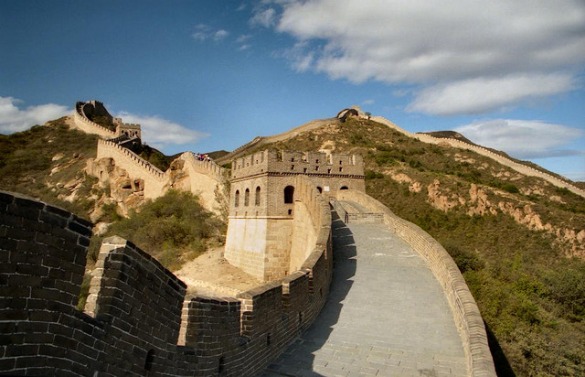 The Chinese make travelers jump through some hoops in order to travel there.  First is figuring out what type of visa you need, followed by the usual visa paperwork and payment.  The visa process doesn't end once you arrive in China though.  Travelers must "register" with the police within 24 hours of arrival (hotels will typically do this for you, but if you are staying with a family, you must do this yourself), carry his or her passport and residence permit with you at all times, and obtain an exit visa before leaving.
Tours are always popular when visiting China because of the intense government involvement in everything and the ridiculous crowds, so consider an organized tour to minimize some stress.  Again, BootsnAll is involved in many tours to China, so check out all your options, from the 9 day Taste of China tour to the 21 day Essential China tour.  If you have the time and want to explore more than just China, maybe the 56 day Beijing to Bangkok tour is for you?
>> Search airfare to China or read about lesser-known places to visit in China
3.  Independent travel is not permitted, so travelers have to go through a tour company.
Countries: Libya and Iran
Now we're getting into some grey areas of travel.  The above countries aren't for everyone, and some family members and friends may question your sanity when telling them of plans to travel to places like Libya or Iran.  While certain areas of each country can be very dangerous, it is still possible to travel in any of these places as long as you do your homework and keep your wits about you.  Independent travel is not permitted in either of these countries, therefore booking a tour is necessary, so instead of going through the visa processes, I will highlight certain tours that any adventurous traveler may find interesting.
Libya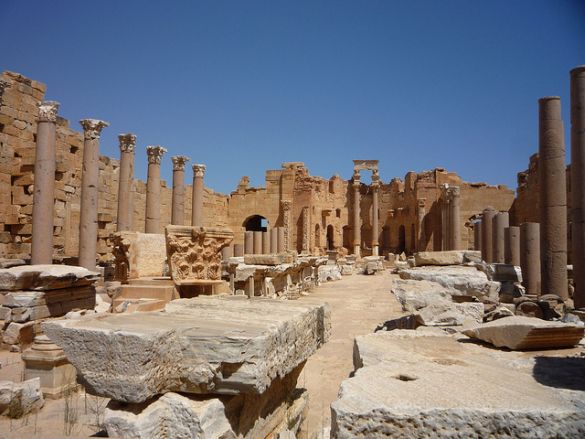 US citizens must apply for tourist visas through tour operators licensed in Libya.  The tour operators will then file the necessary paperwork for travelers.  While Libya hasn't always been exactly welcoming to tourists, especially American tourists, it is possible to visit this beautiful country in northern Africa on a tour.  BootsnAll offers a tour across the Sahara that has travelers spending part of the 39 day tour in Libya.  The US Embassy also has a page linking several reputable tour companies for visits to this North African nation.
>> Read our Libya travel guide or book an adventure tour to Libya
Iran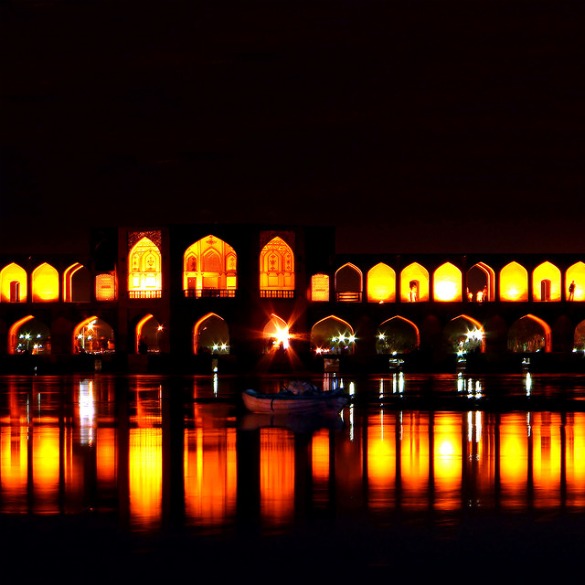 US-Iran relations are not the best at the moment, but it is still possible for US citizens to visit this country steeped in history.  Though you may read conflicting reports, it is necessary for US citizens to join a guided tour to travel in Iran.  Luckily there are many companies offering some dynamite looking tours of Iran, including several through BootsnAll.  Two introductory tours that are offered, a 14 day Discover Persia tour, and a tour entitled Iran Adventure, are both great ways to get a chance to travel in a country not visited often by American tourists.
>> Book flights to Iran or read our Iran travel guide
4. The "sneak in" countries require a little bit of creativity.

Countries: Cuba and Syria, Lebanon, and the Israel workaround

While the countries in number 3 may be more dangerous and evoke more of a gasp from people, the countries in this category will ask travelers to be somewhat untruthful in order to get in, and a considerable amount of homework is necessary.   While it may change soon, at this point Americans are still not technically allowed to go to Cuba.  Citizens of the United States are allowed to visit countries like Syria and Lebanon, but what if you want to visit Israel as well?  It gets a little dicey if that's the case, but like most things, there's a way around it.
Cuba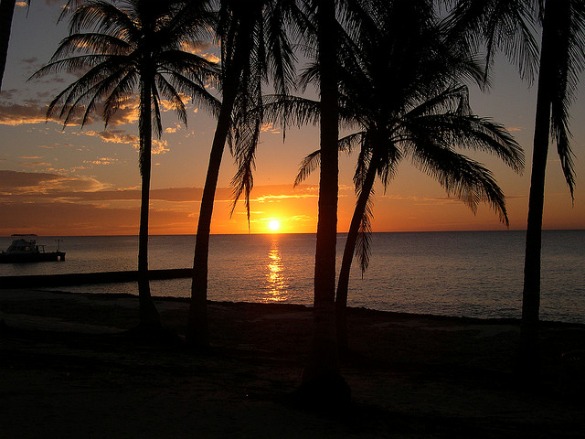 Cuba is the most difficult of places for Americans to visit on this list, at least as far as planning purposes are concerned.  First, let's get a few facts straight.  The Cuban government permits travel by US citizens; however, the US government restricts its citizens from traveling or spending money there without a permit.  For the everyday traveler, it is very difficult to get a permit and legally travel to Cuba.  So you have a few things to do in order to make it in.  First, you can't go straight from the US.  Tourists must go through another country, usually Canada, the Bahamas, or Mexico, with Mexico being the best bet.  Canada and the Bahamas have US ports of entry, so you can get caught there.
Cuba does not stamp passports upon entry to their country, but Mexico does, so if you go from the US to Mexico to Cuba to Mexico and back, you would have two Mexican entry stamps, thus raising suspicions upon re-entry into the US.  There are a few ways around this.  Some involve luck.  The US customs agent may not go over your passport with a fine-toothed comb, leaving you in the clear.  Second, you could ask nicely (or alternatively, bribe) the Mexican customs agent not to stamp your passport a second time upon re-entry after coming back from Cuba.  This may or may not work.  Again, it comes down to luck.  The safest (and most timely and expensive) option is to fly into Cuba from Mexico, then fly somewhere else in Central America, like Guatemala, before returning to Mexico and back home.  That way your passport will show entry into Mexico, then Guatemala, then Mexico, then back home (Mexico does not issue exit stamps).
The other thing travelers have to worry about is money.  Any debit or credit card tied to a US bank will not work in Cuba.  Also, there is a 10% penalty on US dollar exchanges.  Your best option is to get Euros or another currency to exchange upon arrival in Cuba.  Do your homework when it comes to this.  You don't want to run out of money in Cuba.  If there's an emergency, especially a medical one, you could be in trouble.  No one is wiring you any money while there, so whatever you bring into the country with you is what you have.
All this may seem ridiculous and not worth the effort.  But the fact is hundreds of thousands of US citizens travel to Cuba annually, with a good percentage of those doing so illegally, and the number of those caught is very low.  Fines can be stiff if you are caught, but if you do your homework, don't leave a paper trail (for God's sake leave those Cuban cigars in Cuba), and use some common sense, it is a doable endeavor, and the country is worth the extra headaches.
>> Find flights to Cuba or read our Cuba travel guide
Syria, Lebanon, and other Middle Eastern countries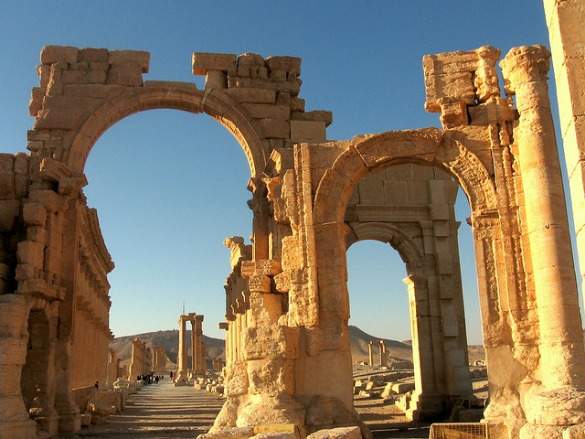 Taking a trip to the Middle East is no small undertaking.  Many travelers make it there despite the tension in the area, and rightfully so, as it provides tourists with loads of history and cultural highlights.  A large part of the tension in that part of the world revolves around Israel and their relations with their Islamic neighbors.  By doing some preliminary research, you'll find out that if you do travel to the Mid East, many countries won't allow entry if an Israel stamp is in your passport, and vice versa.  So how does one get around this little inconvenience?
Luckily, the process is not terribly difficult, requiring tourists to simply obtain a second passport.  While the process may be tedious and annoying, it isn't much worse than applying for a visa to other countries on this list.  It would be a shame to have to be shut out of so many countries just because you may want to visit Israel and you didn't know that obtaining a second passport was possible.
It's a massive world we live in with many different countries and regions to explore.  Traveling in countries with a history of violence, places which have radical religious groups, or areas not typically on the tourist map isn't for everyone.  But if risk and adventure are traits you associate yourself with as a traveler, you may be looking for a new and interesting destination.  Despite what the overly cautious US State Department warns, many of these seemingly dangerous or difficult to get to places really aren't.  The most important thing you can do as a traveler is talk to people who have been there, do your homework, make an informed decision, and go prepared.
>> Find flights to Lebanon or read our Middle East travel guide
Read more about travel to dangerous or difficult places:
Photos by: Bolivia, Vietnam and India by Adam and Megan Seper and may notbe used without permission, Russia- yeowatzup, China – exfordy, Libya – Travcoa Travel, Iran – Hamed Saber,  Cuba – anna78, Syria – ai@ce