Aloha, travelers! Life on an island, especially a quite expensive island, may seem a little slow moving. Travelers on a budget could think there are few activities in Hawaii that can kill time and entertain without emptying their pockets. This actually could not be further from the truth. Let me show you the best things local Hawaiians like to do for fun. All of the following are cheap or even free. It's an island! There's tons to do!
Go to the beach
Taking a walk on the beach at any given time of the day is one of the many, many perks of living in paradise. Being able to get up and drive 20 minutes (at the most) to any of our beautiful beaches – or better yet, walk to the beach – is amazing. Being able to connect with nature in this way makes paradise the best place to live. Personally, I live a block away from the most beautiful beach in Hawaii! Waimanalo Beach Park is the best place to go for a walk, a swim, to sunbathe, read, or just sit and think. It's not always crowded, and the beach is lovely. Crystal clear blue waters, porcelain sand, and beautiful skies make Waimanalo my favorite beach on the island. Although, don't get me wrong, there are tons of beaches on the islands that you can frequently visit that are beautiful.
Take a hike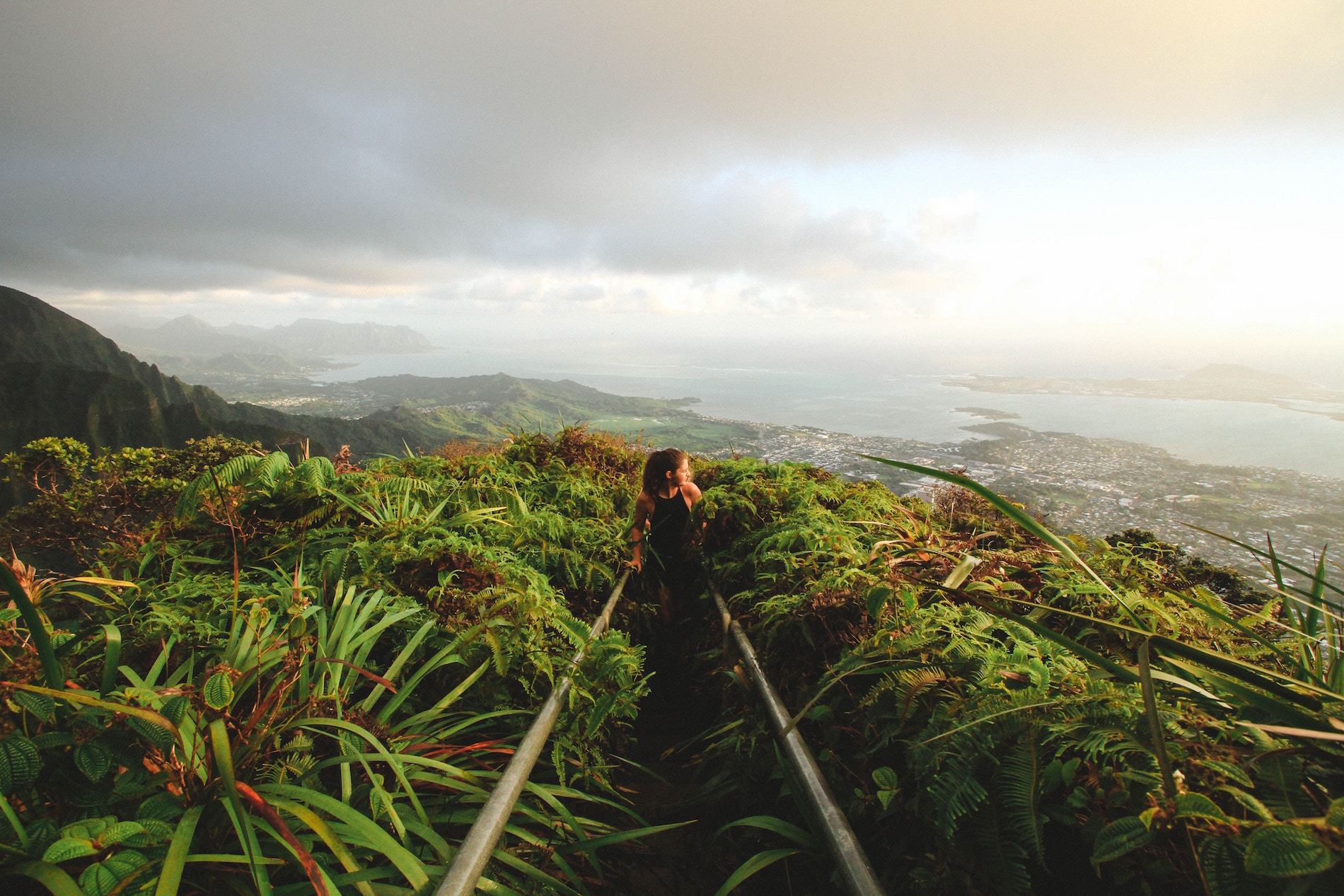 Photo by Jeremy Bishop on Unsplash
There are various hikes on our islands, for every level of hiker. Whether you are very beginner, with small children, or more advanced in hiking, there is something for everyone. At every hike, there is some type of beautiful waterfall, tropical flowers, beautiful scenery, and even some tropical fruits that you are able to pick, rinse, and eat. One of the easiest hikes that is not too hard to get to is the Pali Lookout hike. This is an ideal hike if, like me, you have two small children. My toddler braves this hike on his two tiny legs. There is a waterfall located here as well, and the scenery is wonderful! You can see the entire south side of the island, including Waikiki, Diamond head, and the city of Honolulu. I grew up around this area, so I love being able to see my hometown all in one panoramic view.
Pick flowers
The ability to go almost anywhere to pick plumeria, ginger, ferns, and many more is a definite luxury. Flowers are in abundance here, for sure. Their scents fill the air, giving Hawaii a perfumed scent everywhere. You can go anywhere and pick enough flowers to fill your home. I grew up dancing hula, so being able to go anywhere to pick the flowers needed for our performances was exhilarating and freeing. We needed to be able to pick Ti Leaf to make our skirts and other ornamental costume details for hula performances. Flower picking is a part of the culture, and a great way to learn about our culture here in the islands.
Eat fruit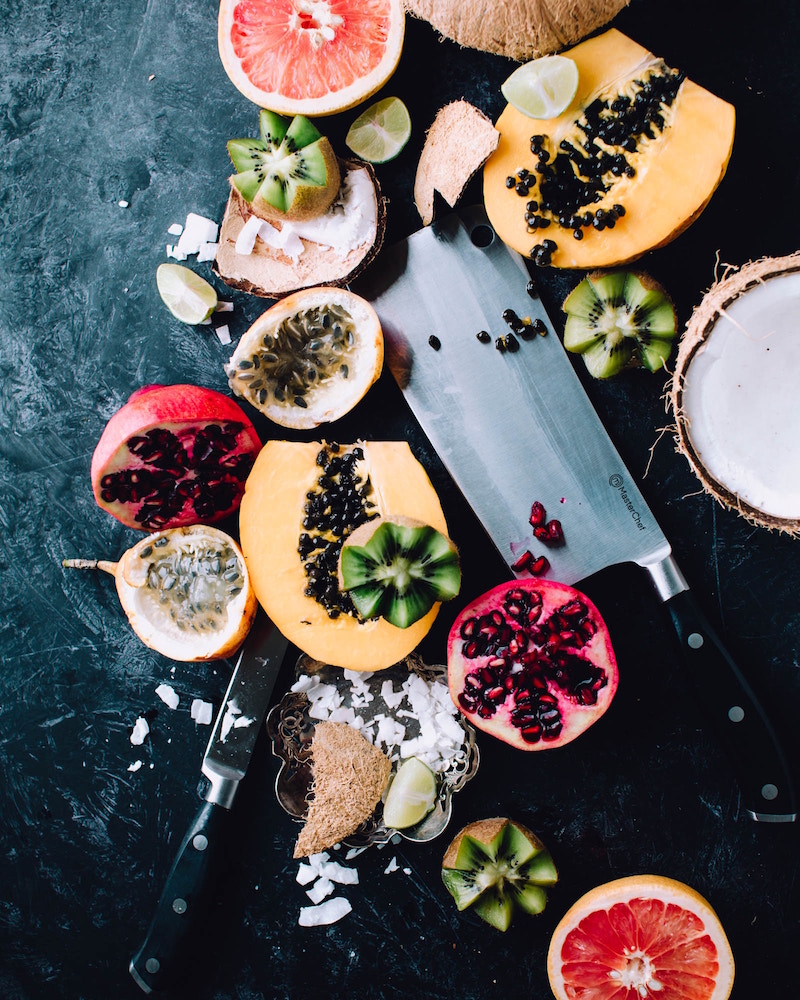 Photo by Jennifer Pallian on Unsplash
Tropical fruits are in abundance here! You can find mango, papaya, pineapple, lilikoi, guava, and even avocado at any given location. There are fruit stands all over the islands where you can stop and find the best fruit. Go to YEES Orchard in Kihei, Maui for the best mango in Hawaii. You will not get sweeter mango than at the orchard here in Kihei. Yees Orchard created their own strain of mango that makes the mango fruit sweet, and the seed very small, making room for more fruit. I always visit and pick up some mango when in Maui. They also have grapefruit, papaya, and other fruits. The peacock roaming around the orchard add a little paradise flair and makes you start to really feel the island spirit.
Kayak
Kayaking is always fun, and is something that you should have on your to-do list when visiting Hawaii. There are clear kayaks, single, two-person, and many more variations of kayaks that you can find. You can Kayak out to meet dolphins on the west side of Oahu, or just find a nice channel where the kayaking is peaceful and relatively easy. The north shore of Oahu is a personal favorite of mine, and Haleiwa beach park is a great place to kayak. Haleiwa has channels that are smooth enough for kayaking, and there are tons of turtles to spot and appreciate.
Paddleboard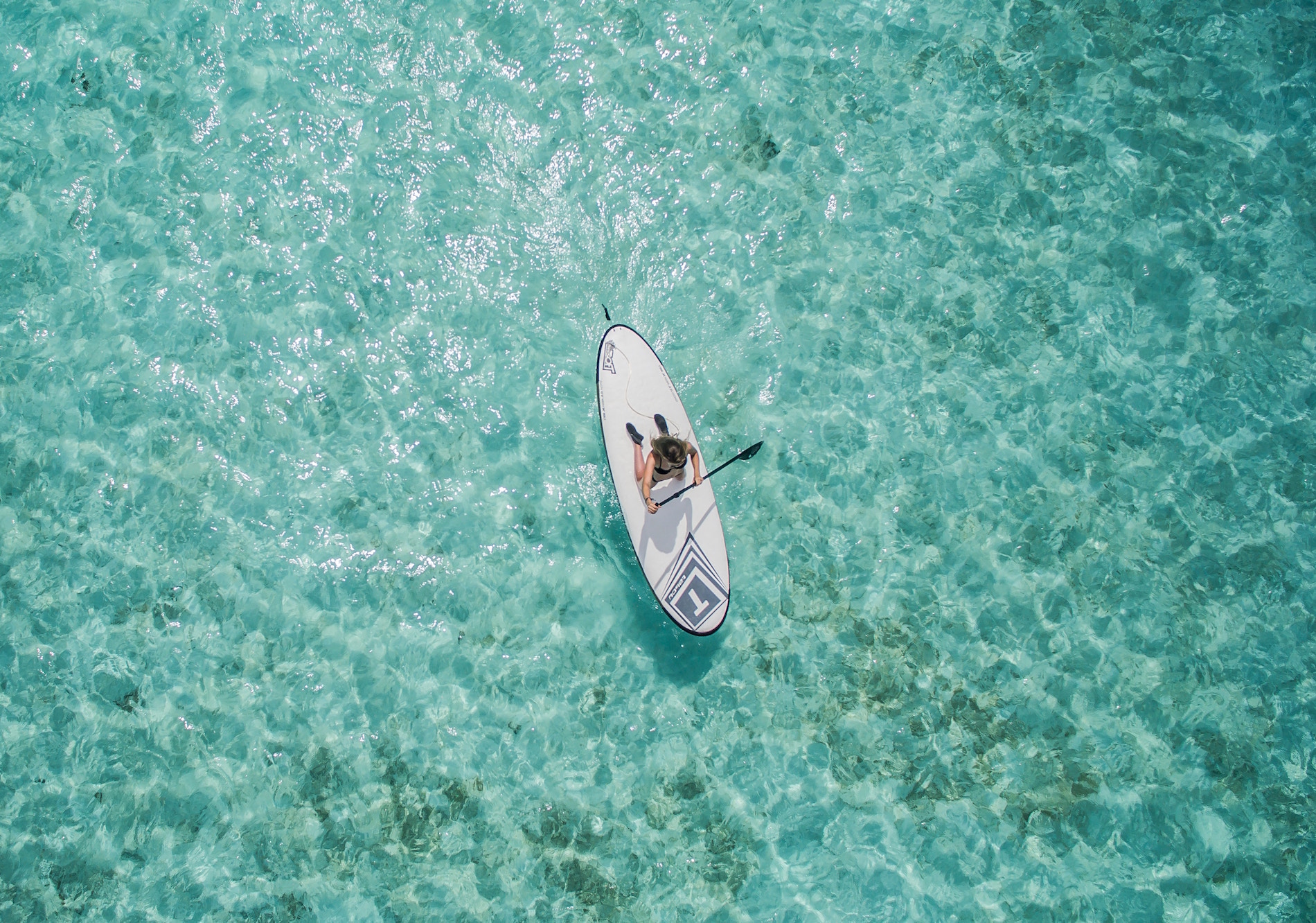 Photo by Ishan @seefromthesky on Unsplash
Paddle Boarding is just like kayaking: a must do when in the islands. Paddle boarding is not only fun, peaceful, and fulfilling, it's also extremely good exercise. You'll utilize all your core muscles when standing on a paddle board, but not to worry! Beginners can kneel and it does get easier every time you do it. As I mentioned previously, Haleiwa is a great place to kayak or paddleboard. I love the blue, turquoise, waters, and the extremely vivid white, sandy beaches. The north shore is the most untouched on Oahu, so the beaches there are not as crowded as Waikiki.
Go for a walk
Just go for a walk! You're surrounded by plush, green mountains, palm trees, sunny skies, and tropical plants and flowers. The neighbors are filled with Aloha, and any mood can be elevated simply by going for a walk down the road and chatting with the neighbors or picking flowers to take home. I love to walk in my neighborhood of Waimanalo. I have friendly neighbors, there are fruit trees, and vendors on my highway sell all kinds of goods, like lilikoi butter, pork, iced coconut, mango, and more. The beach is close by, so while going for a walk, I'll find myself wandering to the beach as well for some me-time. A swim will probably be added to the walk, and by the time I go home, I am refreshed and ready for what's next on my plate.
Moanalua Gardens
Moanalua Gardens is beautiful green area full of huge trees. There you'll find a Koi pond, swans, ducks, and the best scenery. It's the perfect place for a picnic! In the past, I've taken my children here for a teddy bear picnic and we've had the best time. The trees in this park are big, providing plenty of shade. There's tons of space for children to run and play without running into each other or anyone else. No one bothers you, and you can sit and read, relax, nap, or practice yoga while listening to the wind in the trees.
Chinatown
Honolulu, Hawaii has the best Chinatown in the US, in my opinion. Our Asian heritage almost ensures that we have the best Asian cuisine and amenities! Here you'll find fresh produce, Asian products, Asian Cuisine, and even a marketplace and Cultural Plaza where you will find the best treasures. I personally LOVE walking through Chinatown simply to experience all the life happening around me. There are vendors, shops, tourists, and locals who come to shop for meats, fruits, veggies, and other local wares. The noise, the smells, the sights, and the experience itself are all exhilarating and can make you really feel the pulse of the city.
Kakaako (Salt)
Kakaako is quickly becoming the place to be! There are so many great eateries, shops, and little boutiques. Salt is a shopping center that is up and coming, and its popularity is quickly growing. Moku is a new restaurant that has the best appetizers and drinks! With establishments like these, Salt is already my favorite place to be. Just recently, the Honolulu Night Market appeared in SALT and the vendors and eateries were pumping with business. The party-goers were all there and ready to have a good time. Salt has everything you can think of, and is relatively close to anywhere in the island, being located right by Waikiki, Honolulu, and Nimitz. I work right across the street from Salt so I'm a frequent customer of the boutique stores and eateries there. My favorite is Butterfly Ice Cream. They are an ice cream parlor that has the best flavors, rum, lavender, etc. but also classic flavors like green tea.
I hope this local insight into Hawaiian activities helps you plan your stay in Hawaii, or entices you to come and visit us soon! Our islands are FULL of wonderful experiences, places to see, and of course wonderful things to taste and eat.