Who: You
What: Indie Travel Art Project
Where: Here, your blog, Twitter, your drawing pad, Vine, Instagram, wherever you want. #indie30 is the hashtag
When: Month of April, 2014
How: Make Art via the Daily Prompts. See below for more.
Daily Prompts
Day 1: A Changing World View
Day 2: Travel Origin
Day 3: Your Travel Style
Day 4: Overland Travel Stories
Day 5: Passion
Day 6: Saving Money
Day 7: Packing
Week 1 Round-up: Best of
Day 8: Worst Experience
Day 9: Best Experience
Day 10: Strange Foods
Day 11: Misbehaving
Day 12: Random Acts of Kindness
Day 13: Language Learning
Day 14: Poetry
Week 2 Round-up: Best of
Day 15: Travel in Asia
Day 16: Europe Travel
Day 17: USA Travel
Day 18: World Wonders
Day 19: South America
Day 20: Africa Travel
Day 21: Travel in 2014
Week 3 Round-up: Best of
Day 22: Your Hometown
Day 23: Road Tripping
Day 24: Terrible Accommodations
Day 25: Travel Photos
Day 26: The Perfect Trip
Day 27: Holidays Abroad
Day 28: Music and Travel
Day 29: Design Your Own Hostel
Day 30: Travel Advice
You have multiple ways to receive your prompt each day:

Sign up for the Daily Dose Newsletter to get prompts delivered to your email each morning (at 10am EST/7am PST).
Check out the articles page or the BootsnAll home page each morning (a new article with that day's prompt will be posted at 6am EST/3am PST).
Check our Facebook page for the prompt each day.
Check our Twitter feed for the prompt each day.
Bookmark this page as the new prompt will be added each day.

You can interpret the prompt however you want and respond to it however you want – write a blog post, upload a video, paint, draw, sing a song, do it in 140 characters or less – we encourage you to express yourself however you feel.
The goal is to blog each day, but there is no requirement to do it each day or on the day that prompt is posted, so participate as much or as little as you want.

If anything, this challenge will give you loads of new ideas for your blog or your trip, and you can respond whenever works best for you!

In order for us to track your participation, put a post up on your blog and link to that day's prompt.
Then send out a tweet with the hashtag #indie30 and follow the hashtag on Twitter to read what other people are posting.
Each week we're going to choose our favorite posts – it could be 5, it could be 50 – it all depends on you! We'll round up our favorites in a blog post each week and link to your site, so make sure you tweet all of your submissions with #indie30 – that's how we're going to find each submission.
We'll do a final round-up at the end of the 30-day challenge with links to our favorite posts.
Starting Tuesday, April 1, we're launching a new (or old depending on how you look at it) blogging/art project – 30 Days of Indie Travel.
This daily blogging project is designed for anyone who has a passion for long-term travel. We want you to let your creative juices flow – whether that be in written word, photography, video, or through art.
Read below for all the nitty-gritty details, or skip ahead to learn how to participate!

What?
Indie30 is a blogging project to connect like-minded creative travelers.
Each day, a prompt having to do with long-term, independent travel is shared. The prompt is meant to inspire your post, art, video or how you express yourself in the context of indie travel.
Not surprisingly, we will have a Twitter hashtag to share and monitor the submissions – #indie30
"I wanted to do this again because it helped me out so much!" – Dani Blanchette, Going Nomadic
For the next 5 weeks (starting next Wednesday, March 26), during #RTWChat (a travel chat we host on Twitter each Wednesday afternoon), you can join us to discuss topics relating to Indie30.
History
BootsnAll ran the original 30 Days of Indie Travel Challange in November 2011, and we had a blast doing it. We've talked about doing it again since, but it wasn't until blogger Dani Blanchette got in touch with us a few months ago that we finally got the ball rolling on another installment of Indie30.
"I wanted to do this again because it helped me out so much!" – Dani Blanchette, Going Nomadic
Dani was so enthusiastic about the first Indie30 that we teamed up with her this time around. She's leading the charge on this year's challenge, of which every prompt is focused on long-term, independent travel.
Why?
Everything we do at BootsnAll comes back to our 4 core values.
Making Meaningful Connections – What better way to make meaningful connections than to participate in a challenge with like-minded people meant to create, share, and discuss all the reasons we share in this passion of long-term travel?
Love Learning – Even if you're the most seasoned traveler in the world or a World Famous Blogger, you're sure to learn something from one of the other participants or get content ideas for your own blog.
Work and Play With Passion – This challenge melds the two – if you're looking to get your name out there, you can use BootsnAll and our reach to get your name and blog out there in front of a different audience while creating content that you're passionate about. For us – we get to run a project, meet all you awesome people, and learn more about what drives and motivates you as long-term travelers.
Embrace Change – Change can be scary, we admit that. But the world is and will always be changing, and in order to keep up with that change, we choose to embrace it rather than fear it.If you're new to blogging, take this challenge as a way to learn and adapt to the changing blogging landscape.
If you're a writer, try a new way to express yourself – like using video. If you're a videographer, write. If you've never been out of your home country but dream about it, use this as an avenue to challenge yourself and embrace the lifestyle you truly want!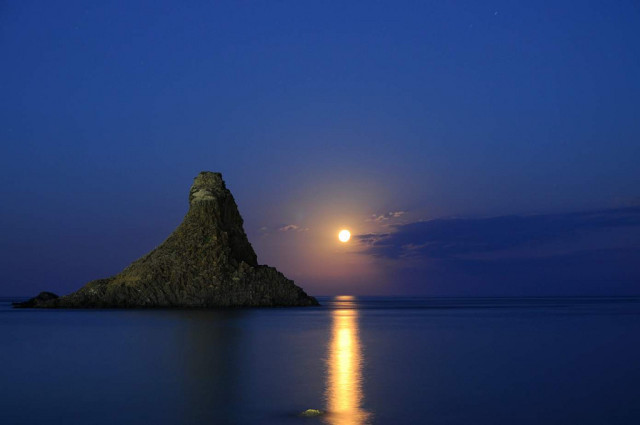 Who?
A person wanting to explore, share, connect, and create around the topic of long-term travel.
All folks are welcome:
You can be an already established blogger or writer.
You can be just starting out.
You can not have written anything since high school.
You can be a photographer.
A videographer.
An artist.
Maybe you've been traveling for years?
Maybe you've never been out of your home country?
Maybe you took a big trip years (or decades) ago and have that itch again?
Each prompt is designed in a way to let you tap into your creative juices.
You can interpret each prompt how you want and express yourself however you want – through words, pictures, videos, drawings,even a tweet – whatever you choose. If you want a place to share your thoughts on different aspects of long-term, independent travel (and get feedback from us and the community), then this is the challenge for you.

When?
The challenge begins Tuesday, April 1. A new prompt will be added every day for the rest of the month.
Questions? Comments? Let us know below, and if you plan to participate, introduce yourself and leave a link to your blog!
Photo credits: gnuckx