After spending three days in the middle of the buzz of Río de Janeiro, my boyfriend and I continued our trip to the north, more precisely to the Regiao de los Lagos. Here's our 5-day itinerary for the Regiao de los Lagos region! This area is perfect for travelers who are looking for a tropical beach-bum experience, with the ideal spectrum from peaceful isolation to cosmopolitan rush.
Day 1: Arriving
From the Rodoviaria, (the bus station), we took a bus to Arraial do Cabo, a small city located three hours away from Río. It used to be part of Cabo Frío but it became independent in 1965. You can go to Arraial only by bus or by car. The bus is cheap: 55R. When we arrived, Arraial seemed to be a peaceful town, almost boring. We stayed in a small hostel in Praia dos Anjos. This was a great location because from Dos Anjos it's possible to take excursions to visit the most beautiful beaches surrounding Arraial.
Praia do Forno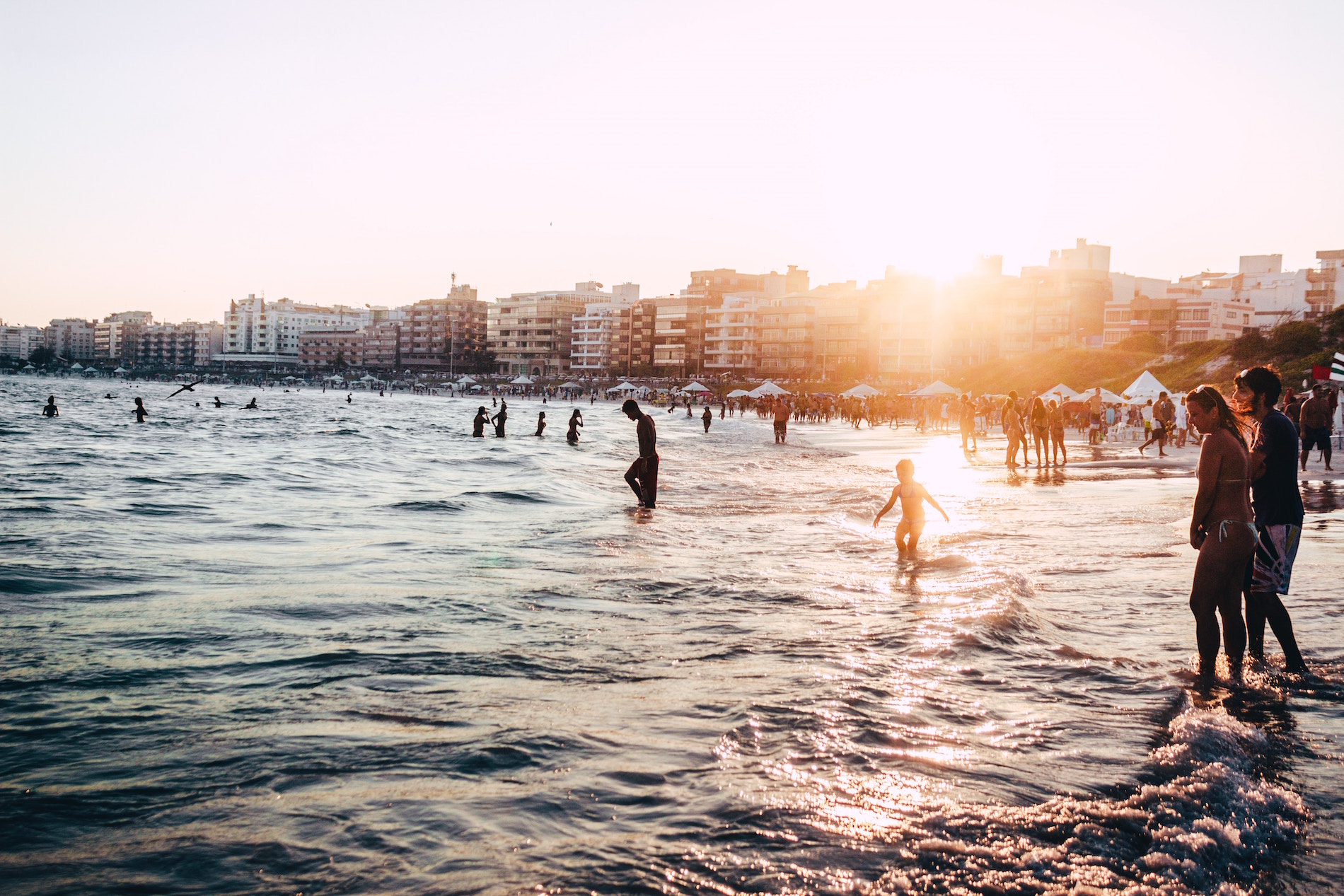 Photo by Victor Freitas on Unsplash
That same afternoon, we went to Praia do Forno. As soon as we got there, I forgot my initial disappointment. Forno was a hidden paradise: clear warm water where you could easily find marine animals as fishes and turtles. We spent the afternoon swimming and snorkeling. You can get to Forno through a short path which begins next to dos Anjos. If you do not want to walk, you can also take a taxi boat. It is better if you visit Forno beach early because the sun sets at 5:00 pm due to the hills or "morros" surrounding the place. At night, we took a walk around the port. We were just amazed because of the peacefulness we perceived there. It was probably very tranquil for those who like going out at night, but if you are looking for relaxing and natural landscapes, Arraial is definitely a great choice.
You're not going to find discos or crowded parties here, but there are bars and restaurants where you can listen to good music and enjoy a nice meal.
Day 2: Exploring Paradise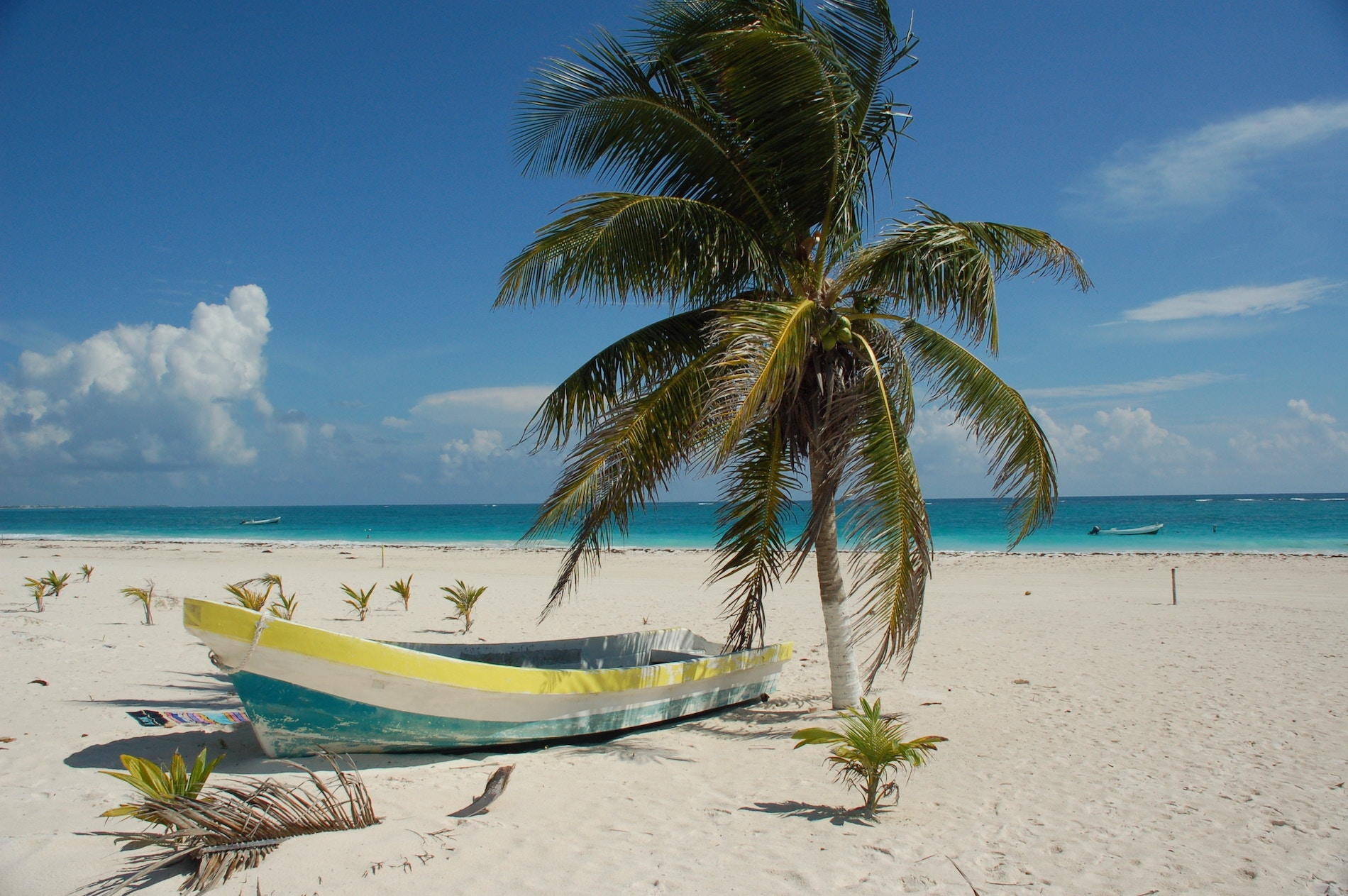 Photo by Joanna Szumska on Unsplash
The second day, we hired an excursion around the most popular beaches. From Praia dos Anjos, there are boats that take you for 60R. This outing lasted 4 hours and it was one of the best experiences we had during our trip. We spent 40 minutes at each beach. The first one we visited was just heaven: Ilha do Farol. Ilha do Farol is an island protected by the Brazilian Marine. The scenery was unforgettable: sparkling white sand and turquoise waters. The island is only accessible via paid excursion.
The trip continued to Portal do Atalaia and As Prainhas. As soon as I saw these places, I understood why Arraial do Cabo is called "The Brazilian Caribbean". We found a beautiful calm seascape in which to practice water sports and explore a variety of shoals. The journey finished at the beach we had visited the previous day: Forno.
We came back to dos Anjos by 3 o'clock in the afternoon. Since we wanted to go to Atalaia again, we took a taxi boat for 15R. Fishermen work with these taxi boats. They are very outgoing. Once, they shared sodas and sandwiches with us. We spent the rest of the day in Atalaia. At night, while drinking a beer at the hostel balcony, I thought, "This is Heaven"
Day 3: Sweet Prainha
The third day, we visited another well-known beach in Arraial: the beautiful Prainha. Some people were afraid of going there because it is located next to a humble neighborhood which resembles a Río's favela. However, I assure you, it is absolutely safe and sound. You will find small restaurants along the beach where you can taste seafood and other meals for 30R. The sea itself is amazing: crystal clear water where you can swim or go kayaking. If you like hiking, you can take a short path through the hill next to the seashore, which will take you to Gracainha, a small beach where you can usually find turtles. As in Forno beach, try to go early because of the short daylight period during the afternoon.
Day 4: The cosmopolitan Buzios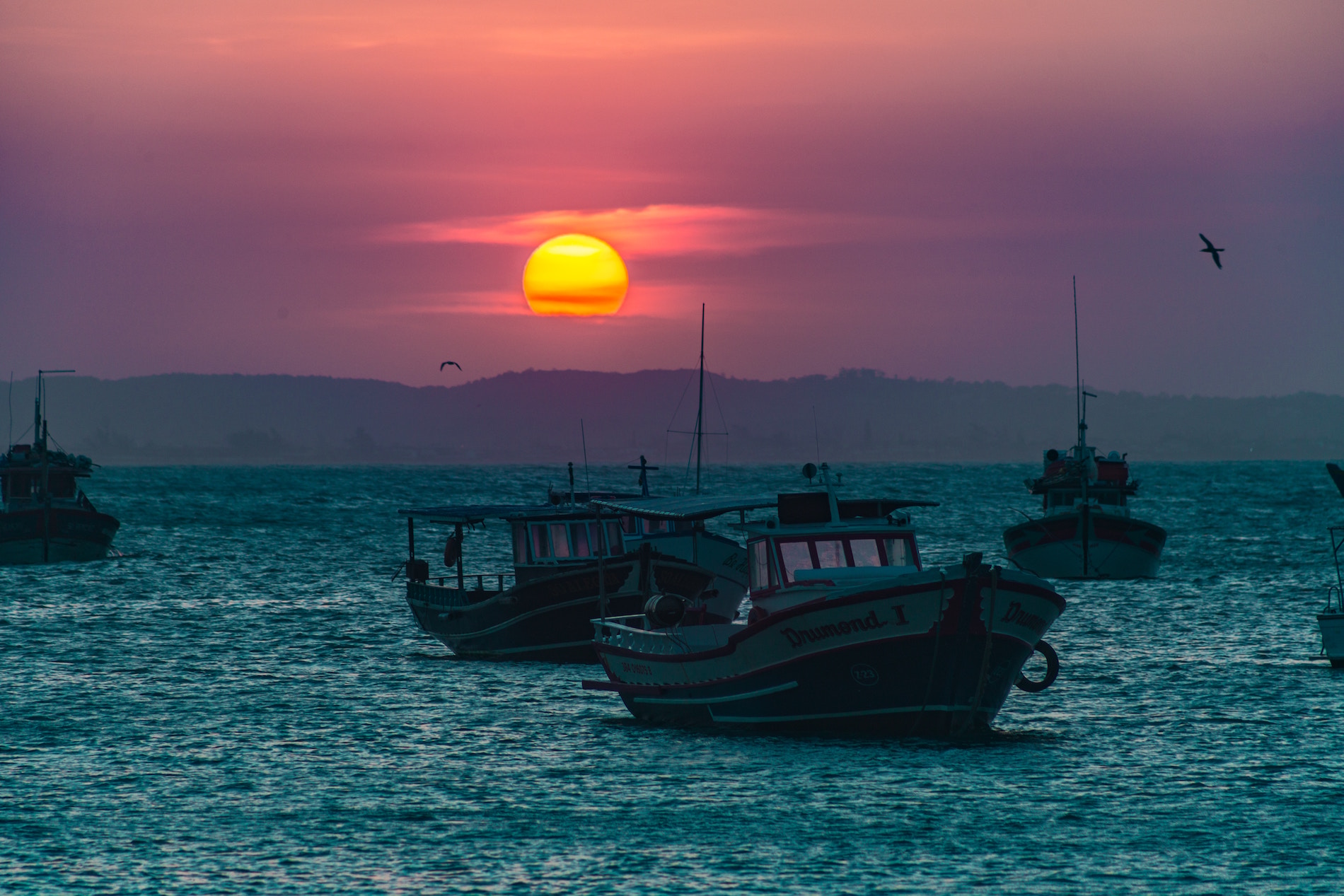 The fourth day we took a day trip to Buzios. This city is one hour away from Arraial. We took the local bus (It costs 4R). We have been told that Buzios was a touristic destination, with plenty of shops and a booming nightlife. We decided to visit the north side of the city. Our first impression was that was a very commercial place. Everything was more expensive than in Río de Janeiro. It was too crowded. Maybe tourists choose Buzios rather than Arraial do Cabo or Cabo Frío because it has a more cosmopolitan environment.
Rua das Pedras and Joao Fernández Beach
Joao Fernández beach was nice, with clear water where you could easily view sea life. Next to Joao Fernández, we found Azeda and Adezinha, two small beaches very similar to the first one. Though we liked Azeda and Adezinha, they were not as beautiful as the ones in Arraial. We took a walk along Rua das Pedras, a sidewalk next to the seashore which is the center for social meetings. Here you'll find plenty of shops to buy cheap street food. Sample snacks like shrimp pie and delicious desserts made of acaí for less than 20R. There are taxis that take you to different points of Buzios for 3R. We didn't have time to reach the south of the city, but we were told that Geribá beach is one of the best in all Buzios. Maybe next summer.
In my opinion, Buzios is for those who are looking for a nightlife experience. If you want to relax, enjoy contact with nature and rest on the beaches, go to Arraial instead.
Day 5: Saying goodbye
We spent our last day in Arraial visiting the beaches we had enjoyed the most: Praia do Forno and Pontal do Atalaia. Even though the seashore was very crowded (it was Saturday), we had fun because local people were playing music and organizing aquatic football matches. It seemed like a great party on the beach! We devoted the afternoon to shopping. If you need to change money, go to the restaurant "Aqua da Boca." It's behind the bus station in Arraial. There, you'll find Marcelo. We changed dollars for 3R each. It wasn't the best offer, but you won't find another exchange in Arraial. The only other option is to go to Cabo Frío instead.
If you have the chance to visit Arraial do Cabo, don't hesitate! It's a heavenly experience you won't soon forget.