Asia's World City is world famous for its shopping, eating, man-made attractions- Big Buddha, Disneyland, the Peak railway – and its unsurpassed skyline.  Sure these are great but for the real traveler, Hong Kong still has so much more that remains to be discovered and enjoyed, in terms of nature, history, and culture.  Here are five of the best lesser-known kinds of places to visit in Hong Kong.
Lantau Island
Lantau Island is Hong Kong's largest island and sparsely-populated but teems with interesting places. While these places include the international airport, Hong Kong Disneyland and the Tian Tan "Big Buddha," it is the more natural and less commercial parts of the island that make it really special. This is because the "lungs of Hong Kong" is filled with rugged and tranquil mountains and valleys, nature parks, waterfalls and beaches.
The easiest way to take in Lantau is to ride the cable car at Tung Chung. Disembarking on the Ngong Ping plateau brings you past the Big Buddha, supposedly the world's largest outdoor sitting Buddha, but because probably every visitor to Hong Kong knows about this attraction and there is much more to do on Lantau, let's move on to other things.
Passing the Big Buddha and walking to the Wisdom Path leads you to the beginning of a trail leading to Lantau Peak, Hong Kong's second highest peak at 934m. From here, about an hour and a half of hard hiking will get you to the top. Along the way, you can enjoy the gorgeous views of the Shek Pik reservoir in the valley directly ahead, the South China Sea beyond it, the thickly forested lush hillsides and Ngong Ping plateau where the Big Buddha and Po Lin monastery are located.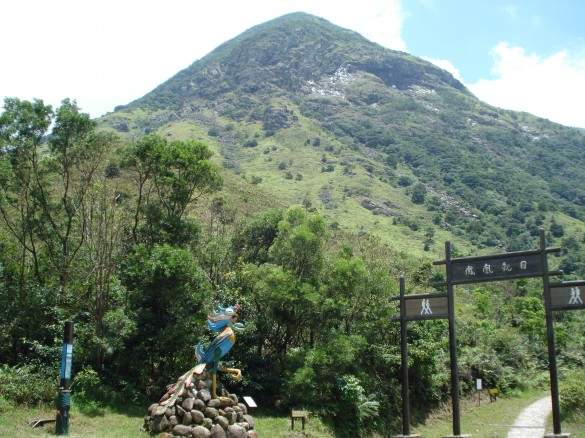 This vibe of tranquility and intimacy with the beauty of nature is apparent all over Lantau, making it a fantastic contrast to the urban jungles of Kowloon and Hong Kong Island is absolutely striking. When you're on the trails, it wouldn't be surprising to briefly feel that you've left Hong Kong and gone to a different place entirely.
Besides Lantau Peak, nearby Sunset Peak, though shorter, is also a good hike. Adventurous travellers and enthusiastic hikers who want a more fuller experience of these mountains, can just start from other places like Mui Wo, on the East coast and accessible by ferry from Hong Kong Island, a principal starting point for many hiking trips on Lantau.
Historical temples, forts and remnants of past settlements also abound on the island including a Qing Dynasty-era fort at Tung Chung. If all you want to do is get wet or relax on the beach, then take your pick of several including Silvermine Beach, near Mui Wo, Cheung Sha beach and Pui O beach.
To see a semblane of a bygone lifestyle, then go to the village of Tai O, on Lantau's Western coast. A fishing village with many "pang uk" houses built on stilts in the water hence its nickname as the "Venice of the East," it has existed for at least two centuries. The residents are mostly Tanka, or boat people, who have traditionally lived on boats though less do so these days. Some of the houses look a little worse for the wear but they are a unique sight and are full of "character." Unfortunately a fire destroyed many of the houses in 2000, so what you see now is only a part of the original residences.
Still it's nice to stroll through the village lanes to view the stilt houses and browse the stores selling dried seafood, herbs and souvenirs, enjoy fresh seafood dishes in the restaurants and walk by the nearby mangrove swamps and on the long boardwalk facing the sea.
Something special to enjoy is viewing the Chinese White Dolphin, actually pink colored, in the waters around the village. There are boats that offer 20-minute rides that cost around HK$20. These boats have come under criticism for disturbing the dolphins by coming too close to them in the water though that hasn't been my experience with the ones I've taken.
Historical sites
Many people may think Hong Kong doesn't have much of a historical heritage besides the legacy of the British colonial era. After all, it was only a bunch of fishing villages and pirate havens before the British colonized it in 1842, right?
Actually, not quite.
The New Territories, that expanse of land beyond Kowloon extending to the border with China, have been settled for well over 500 years. There are centuries-old ancestral clan halls, study halls, houses and temples that hark to a time long before British colonisation. Showcasing Hong Kong's ancient Chinese heritage, most of these buildings were built by the "five great clans" who have lived in the New Territories since at least the 12th century.
The best way to see this ancient heritage is to follow "heritage trails" that take you to some of the oldest and best preserved ancient buildings and settlements. Two of the most well-known "heritage trails" are in Fanling and Yuen Long. As with Lantau, but in a different sense, the New Territories really seem worlds apart from Kowloon and Hong Kong Island with its heavy historical heritage, its wide open spaces and largely rural character.
Other historic buildings include ancient Hakka settlements and walled villages, which are completely surrounded by high walls that were built for protection against bandits and wild animals. There is no need for the walls anymore of course, but several of these villages are still intact and people still live in them.
One of the better preserved ones is Kat Hing Wai, a rectangular walled village in Kam Tim that only has one entrance and is surrounded by a moat. Visitors are welcome to go in and walk through the lanes, though it may be a shock to see the residences inside that are basically not much different from regular modern apartments. Other famous walled villages can be found in Sheung Shui, Fanling and Sha Tin.
Kowloon and Hong Kong Island also have their share of temples, forts and other historic buildings. The latter's Central and Wanchai districts feature many British colonial-era buildings.
Museums
As small as Hong Kong is, it boasts several fine museums.
One of the best is the Hong Kong Museum of History, in Kowloon's Tsim Sha Tsui. Its well-maintained displays and artifacts do a fine job of showcasing Hong Kong's often-turbulent history from the stone ages through the Chinese imperial dynasties to World War II up to the 1997 handover. There are also good exhibits on Hong Kong's diverse peoples like the Hakka and the Tanka boat people and on local festivals.
If art's your thing, then head to Sha Tin and the Heritage Museum to view classical Chinese art and culture including Cantonese Opera. On Kowloon's Tsim Sha Tsui waterfront, directly facing the impressive skylines of Hong Kong Island's Central and Wanchai districts, there are the Science Museum and Museum of Art. If you visit the famous Stanley market, you can also go to the Maritime Museum nearby, a small but fascinating place that features models and exhibits of historical Chinese and modern ships.
Nature reserves and parks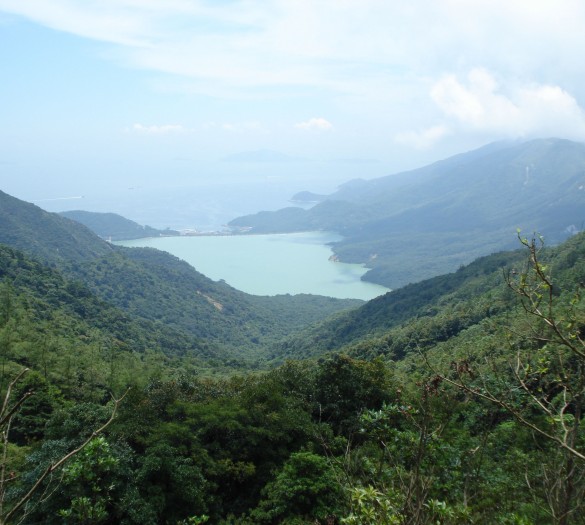 There are no real zoos in Hong Kong, but there are a few wildlife parks and reserves that are worth going to.
Kadoorie Farm is an impressive conservation and animal rehabilitation facility nestled in a valley and on a mountain slope in the New Territories. Not a normal farm at all, the facility features a heap of animals, both livestock and wild ones, gardens, a greenhouse and agricultural plots.
Some of the animals were rescued from the wild, while others, especially the reptiles, were confiscated from animal traffickers caught trying to smuggle them out. The farm also maintains and breeds endangered species for conservation.
The farm places an emphasis on educating the public by posting many notices on conservation, sustainable living, recycling and better treatment of animals. Specifically for Asians, for instance, the Farm urges people to stop eating turtles or keeping them as pets because this creates a booming trade, legal and illegal, that causes them to be severely endangered in SouthEast Asian countries where they are native to.
Visitors can also take the farm's free bus directly to the mountaintop, where they can take in magnificent views of the New Territories in both West and East directions, or hike up themselves.
In the North East corner of Hong Kong in Tin Shui Wai, visit the Wetland Park to enjoy some bird-watching and take a walk through swamp. It's adjacent to dozens of high-rise apartments but the park is actually set in a tranquil marsh and swampland setting with clear paths, blockhouses to view birds and a modern, spacious visitor center with an aquarium.
The park also holds Pui Pui, the little crocodile who caused a stir a few years ago for eluding several capture attempts after it was found in the wild in Yuen Long's Shan Pui river. Wetland Park is adjacent to the border with mainland China.
Hong Kong Island has the Hong Kong Zoological and Botanical Gardens, smack in the very commercial and high-rise laden Central District. This nature oasis features an impressive amount of plants, flowers and trees, as well as some wildlife. Nearby Hong Kong Park is home to Hong Kong's largest aviary.
Islands
Besides Hong Kong and Lantau islands, Hong Kong boasts over 200 smaller islands and islets. Many of these are uninhabited, but several provide good excursions for hiking, swimming, eating and experiencing culture. The two most well-known are Lamma Island and Cheung Chau.
Lamma, where actor Chow Yun-fat grew up, offers a laid-back vibe that is completely at odds with Hong Kong Island to its north and Kowloon. Not surprisingly, it's popular with visitors and artists and has something of a reputation as a hippie haven.
Cheung Chau is a small island situated close to the east of Lantau Island that's especially popular for its Bun Festival that features giant bun mountains and parades with floats with little children dressed as heroes on top.
» Learn how to find your way around Hong Kong and read our indie travel tips for visiting Hong Kong.