All travelers know one of the most important decisions of any trip – coming in at a close second to where you plop your bum and lay your head – is where you will get your next cup of mud. There are 13.6 billion pounds of coffee produced each year and Americans slurp up nearly 1/5 of that. Oh, yea … it is important. I even know a few travelers who have all but written off some destinations for their, shall we say, less-than-average joe.
Juan Valdez has been delivering Colombian coffee to American homes for years but if you are ready for an authentic coffee-based destination that can turn you from Folger's forever, check out these coffee-producing hot spots. Here are five of the most enticing coffee capitals in the world that will turn you into a jamocha-slurping coffee snob before you can say, "Café au lait."
[social]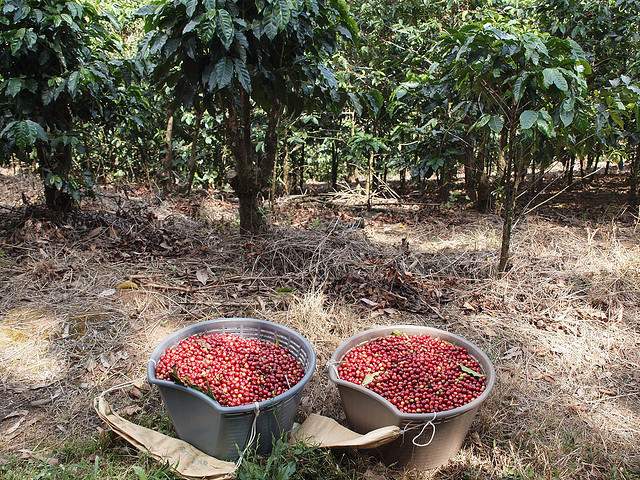 One of the most recognized coffee-producing nations in the world, Costa Rica is famous for its bright citrus flavored beans and is sometimes accused of being too perfect. Now, I don't know about that, but if you are looking for a mild coffee with a fresh, clean taste – and admit it, who isn't? – then, Costa Rica has got you covered.
Hacienda La Minita hails from the Tarrazu region of Costa Rica, where rich volcanic soil produces Costa Rica's flawless beans. La Minita owner William McAlpin successfully promoted his plantation in the 80s and established the specialty coffee "estate" concept we know today. According to Drew Zent, from stateside operations, Hacienda La Minita is the most meticulously prepared coffee in the world because they employ "professional people at each step of the way." Can't hop over to Costa Rica for your morning brew? Hacienda La Minita sells their green coffee beans to Batdorf and Bronson Roasters, where for around $1.00 an ounce, you can dance with a goat, and drink it, too.
>>book Costa Rica Airfare and read about the Beaches in Costa Rica
Panama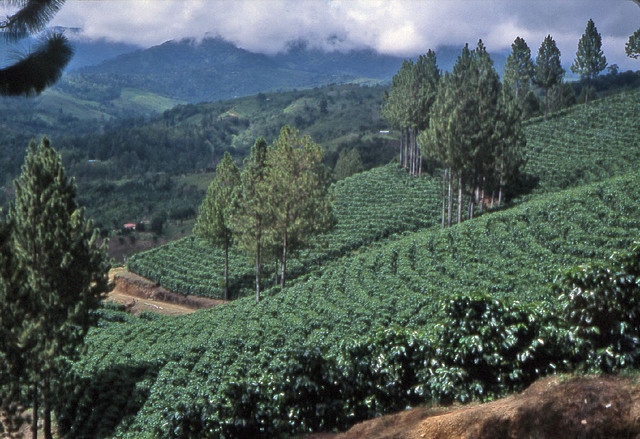 For years Panama was overshadowed by neighboring Costa Rica and Colombia until its premier plantation, Hacienda La Esmeralda, sold its award winning Geisha for $130 per pound. Sound steep? It is. But considering La Esmeralda estate earned the title of World's Best Specialty Coffee by the Specialty Coffee Association of America for three consecutive years, you will likely get what your dollars worth … or, well your $130 worth.
Grown in the mountainous Chiriqui region in southwest Panama, the Baru Volcano oversees production while the rich tropical flora of the nearby rainforest nurtures the berries. Finca Lerida estate, one of the oldest plantations in Panama, boasts an eco-lodge where guests can enjoy their homegrown java in the serenity of a private natural forest reserve. Finca Lerida offers interactive tours that include a visit to the original processing plant for $27.50 per person.
>>book airfare to Panama and read our Panama Travel Guide
Guatemala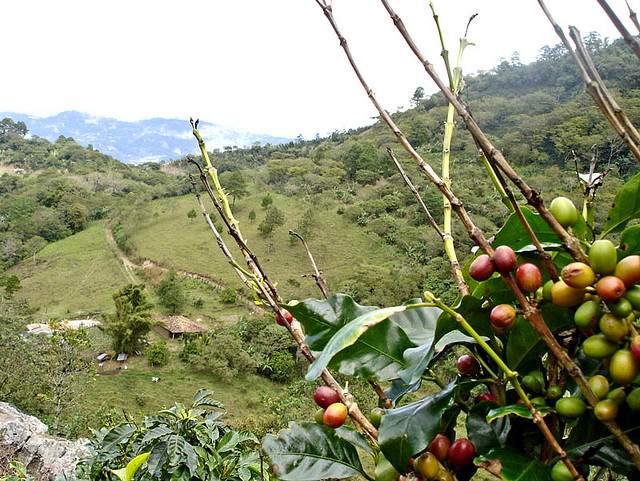 Reliable sources – frequent-flying flight attendants – say this is The. Best. Coffee – ever. Alrighty, then. The beans are high-toned and light-footed and it is like drinking "a cup of red wine with cherries and a shimmer of lemons … ." Or, so they say.
The Filadelfia estate and hotel, located just outside of Antigua, is one of the smaller Guatemalan estates but is well known for its solid reputation of producing quality brew. For more than 130 years, they have produced the R. Dalton brand of coffee that is noted for its robust espresso-worthy richness and distinct flavor. The berries are cultivated in the shade of grevillea trees, hand-harvested and washed with pure spring water and sorted by hand before they are distributed throughout Europe and Japan. For $18 per person you can tour the plantation, participate in a coffee demonstration, take tips on making the perfect cup of coffee and then slurp it up. They offer daily roundtrip shuttles from the Central Park of Antigua to the coffee farm. Two bags of coffee will run you around 40 Quetzales, or $6. For more information on the plantation or for online purchases visit rdaltoncoffee.com.
>>look for flights to Guatemala and read our Guatemala Travel Guide
Kenya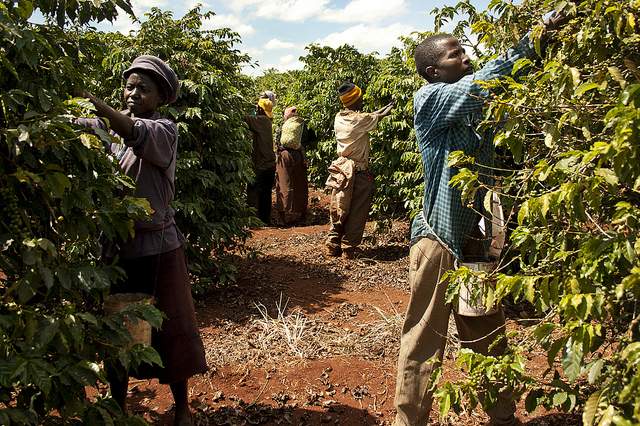 Kenya has been called "the land of contrasts" and with an array of exotic beaches, alpine mountains, dormant volcanoes and desert wildness it is easy to see why it is one of the world's most popular destinations. The world-ranked coffee is just a bonus. The equator passes through the red volcanic soil near Mt. Kenya where small coffee farms, averaging around one-half acre each, consistently deliver some of the world's most prestigious coffee.
If peering out from your balcony at rolling hills of coffee plants, while sipping homemade mocha is your thing – you are in luck. Organized tours lead travelers through scenic Kenya where you will just as likely see lions and tigers as coffee cherries or green beans. Visit Tour to Kenya for travel information or stop by your local Starbucks and taste the new specialty coffee from Kenya "Black Apron Exclusives."
>>book flights to Kenya and read our Kenya Travel Guide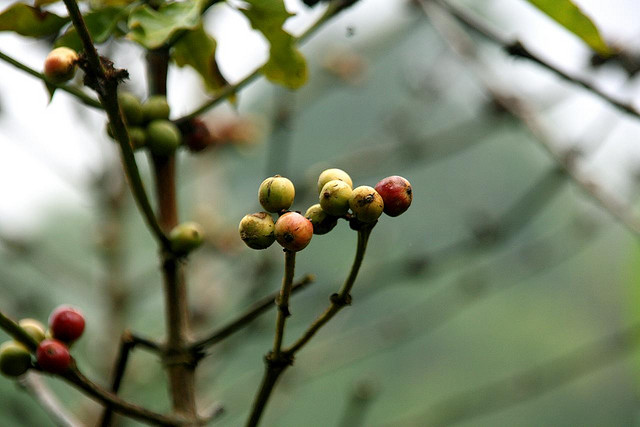 There is no finer union in the world than when coffee meets chocolate, which is just what happens at the Organic Sumatra Reserve in Indonesia. Although mountain-grown, this South Pacific jewel will transport you to the exotic islands of Indonesia where seductive waters and cool evening breezes tempt your taste buds. The once ultra-affordable brew has seen a price hike since the 2004 tsunami, but weighing in at $9.00 per 10 ounces, it is a bargain.
Want to try something different? Ask for a cup of Kopi Luwak. Kopi Luwak derives from coffee beans that have been eaten and passed through the digestive system of the Asian Palm Civet. Giving new meaning to the phrase, "this coffee is crap," this Indonesian specialty is the most expensive coffee in the world, ranging from $120-$600 per pound and is known for its distinct bitter taste. Yea … that's just the beans.
>>book a flight to Indonesia and read our Tips for Staying Safe in Indonesia
About the author:
Cherrye Moore is a freelance writer and B&B owner who sampled coffee in 16 countries before settling down in the toe of Italy's boot. She and her husband serve up Italy's finest brew at Il Cedro Bed and Breakfast in Catanzaro. You can read more about living and traveling in Calabria at her blog, My Bella Vita.
Read more about:
Photo credits:Costa Rica by colros on Flickr , Panama by Rictor Norton & David Allen on Flickr , Guatemala by dustjelly on Flickr , Kenya by iamPhelps on Flickr , Indonesia by ZeePack on Flickr