I have no doubt that I'm not alone in feeling like there are times I would just like to get away from it all and travel somewhere new and exotic. I'd love to explore the unknown and experience something fresh and even bizarre. But sometimes a foreign land isn't too far away and isn't foreign at all. During my research for traveling the entire U.S., I discovered there are plenty of places I don't have to leave America for when I want to journey to a foreign place.
If you live in America, here are five amazing places you can experience something exotic without your passport.
The Florida Keys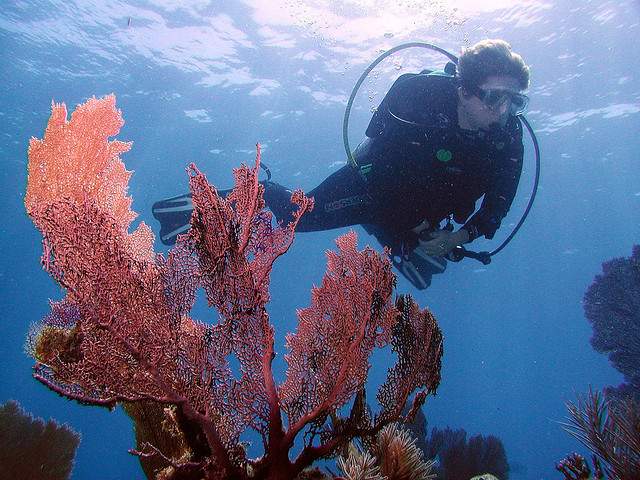 Head just 15 miles south of Miami, and you're in a tropical paradise. Key Largo,  Islamorada, Marathon, Big Pine Key and Lower Keys, and Key West make up the Florida Keys. Located in the subtropics with weather similar to the Caribbean, you'll definitely feel you've left the United States. Florida palm trees are great, but in the keys, you'll find coconut trees, papaya growing, and of course, key limes. Here you'll also find the only coral reef in America. The beautiful turquoise water is home to sea turtles, exotic fish, and the perfect place to snorkel , scuba dive, and deep sea fish.
What to do: The same experience you'd find in a tropical paradise, you'd find here. The Florida Keys have a wide-range of activities regardless of a visitor's interest. With the beautiful water, it's hard to pass up the plethora of water activities including boating, diving, snorkeling, visiting beaches and marinas, and even  renting kayaks to explore on your own. Something you may not have guessed is that the Keys offers a bustling arts and culture scene with  many art galleries, art festivals,  and  theatre.  You can also visit the Ernest Hemingway Home and Museum and several unique parks.
How to get here: By plane, you can take a small charter plane to Florida Keys Marathon Airport. If you want to avoid the charter plane, fly into Miami International Airport or Ft. Lauderdale-Hollywood International Airport and then reach the keys by airport shuttle or rental car. The 120 miles long island chains are accessible by car so you can drive here as well. It's a four hour drive from Orlando and a one hour drive from Miami. For something different, take the Key West Express, a high speed ferry that leaves from Ft. Myers Beach and Marco Island. It's a 3.5 hour boat ride.
Where to stay:  They Keys offer hotels, motels, RVs, campgrounds, and bed and breakfasts. For a more exotic feel, stay at the Kona Kai Resort, Gallery & Botanic Gardens in Key Largo. The entire resort is located in the tropical gardens and has an art gallery on site. Even if you don't stay here, you can visit the grounds to see more than 250 tropical plant species.
Find a flight to Miami and check out our Miami Indie Travel Guide
The Louisiana Bayou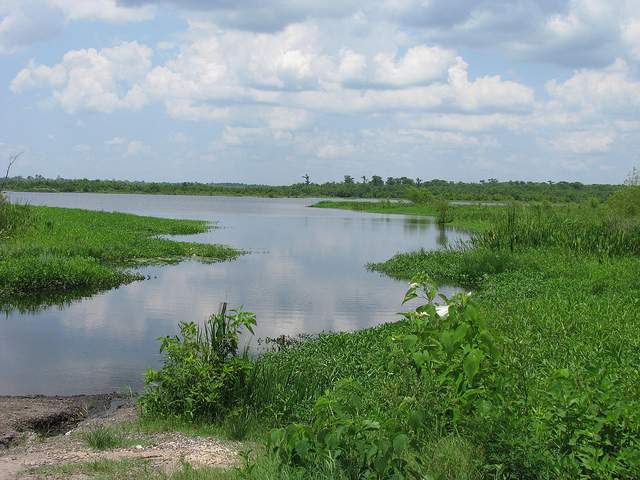 New Orleans may be the first place you think of when talking about Louisiana, but as colorful as it is, if you crave something more exotic then discover the Louisiana Bayou. Located in Southern Louisiana, the phrase bayou literally means small stream. The mucky, still waters are home to alligators, crocodiles, and frogs. The other water life like crawfish, shrimp, shellfish, and catfish are readily found in the area's cuisine. Besides the seafood, the food is heavily influenced by the eclectic ethnicities that call the Bayou home. The Cajun and Creole culture, made up of French-Canadians, Spanish, Germans, Africans, and Irish, set their own pace and culture to this area.
What to do: The best way to experience this area is to eat the Cajun and Creole cooking. Just like when visiting another country, you won't find food anywhere else like this in America. Besides the food, explore the swamp and marsh coastline. Houma Eco-Tours, as well as many others, offer tours by boat, airboat, canoe, or even plane.
How to get there: The Bayou runs throughout Southern Louisiana with a few of the cities being Grand Isle, Houma, and Thibodaux. Thibodaux is located just over 60 miles from New Orleans and is approximately a one hour drive.
Where to stay: Just like the rest of New Orleans, the bayou has its share of bed and breakfasts, campgrounds, cabins, and cottages. Something you may not find elsewhere is the option to stay in a hunting lodge or on a plantation.
Read through our New Orleans Indie Travel Guide and check out this Cross Country Cruisin' Adventure Trip
El Paso, Texas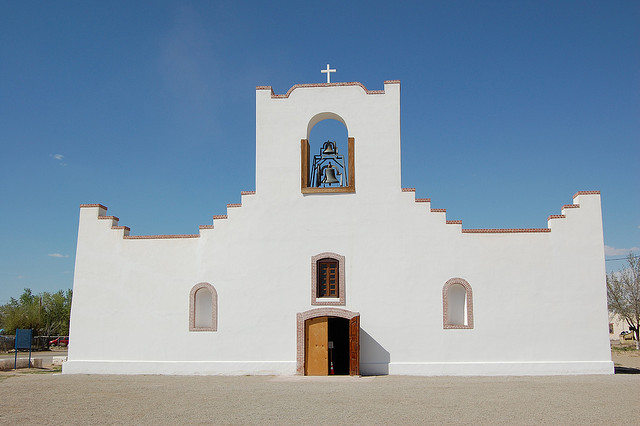 To say that El Paso is influenced by it's bordering country to the south is an understatement. The large Texas city touches Mexico, and more than 80% of the population is Hispanic. The Hispanic culture is evident in not only the population, but in the food, the ethnic clothing stores, architecture, and art. The city may feel like Mexico, but it also takes influences from Spanish settlers, Native Americans, and of course, the Western American culture where it dwells.
What to do: You're not just going to get margaritas and authentic Mexican food here. You can really get a glimpse into the way of life with the extensive art and culture scene. There are galleries, museums, and ethnic festivals and celebrations like the  Spanish Drama Festival . You can also visit genuine ranches and see where the battles of the Mexican Revolution took place.
How to get there:  You may think if you're in Texas, you're close to El Paso, but that's not exactly the case. The city is in the far Southwest area of the state, and it's more than a 10 hour car ride west of Dallas. But you're in luck if you're in Arizona or New Mexico because it's only four hours away from both Tucson and Albuquerque. By plane, you can fly into the El Paso International Airport.
Where to stay: Besides traditional hotels and motels, to embrace the desert-like climate, try camping. There's a scenic campground located in Franklin Mountains State Park. The park has the Chihuahuan Desert Mountain Range, which is the largest urban wilderness park in the nation at 24,000 acres.
Read Four Fantastic Foodie Road Trips in the US
Alaska's Arctic Coast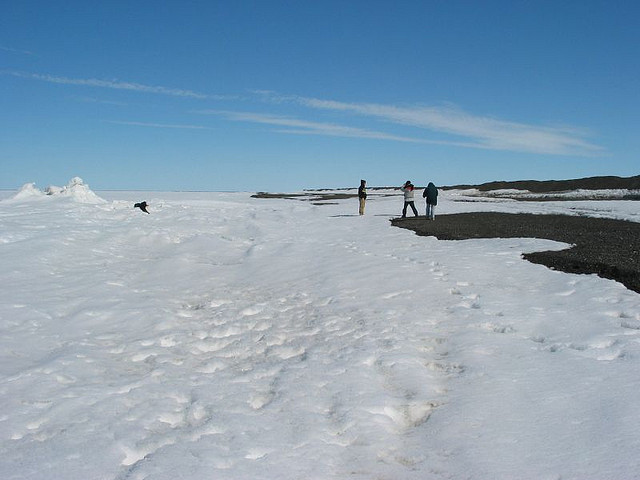 The northernmost point of America is Barrow, Alaska, part of the state's arctic coast. If you're wondering who can handle freezing temperatures in this polar climate, look no further than the Inupiat Eskimos. Barrow is home to the largest Eskimo communities in the world. Scenery consists of mountain ranges and coastal planes, and you'll spot caribou, whales, seals, polar bears, and walruses in this tundra. If all of that didn't feel unique enough, how about the fact that the sun shines constantly from May 10 to August 2?
What to do: Despite freezing temperatures, there is a lot to do to take in the arctic experience. Tour groups offer backpacking, dog sledding, camping, and river rafting trips. There are many wildlife adventure tours that allow you to explore the area. Check out the Arctic National Park and the Arctic National Wildlife Refuge which are located in this region as well.
How to get there: If you want to travel past the arctic circle, you'll have to take a plane from Anchorage and Fairbanks.
Where to stay: To get that authentic outdoor experience, stay in one of the wilderness lodges in the Far North region. Wooded décor, fireplaces, and scenic views of the snow capped mountains will really complete the experience. If you're looking to move around,  you can rent an RV with AdventureAKRV.
Read The First Timer's Guide to Planning a US National Parks Vacation and 8 Places to See the Northern Lights
The Navajo Nation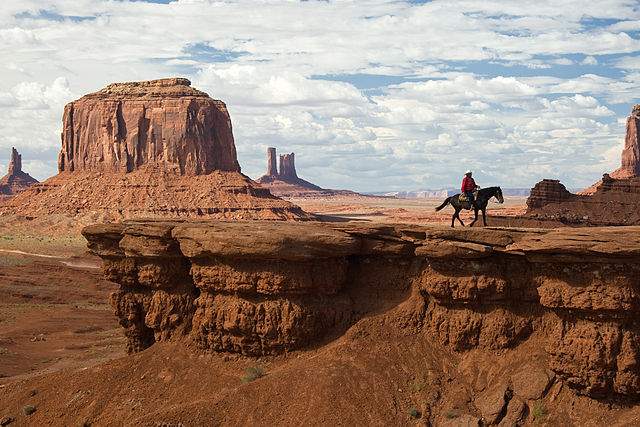 The Navajo Nation stretches across Utah, Arizona, and New Mexico, and is home to indigenous people that combine an old world with a new world way of life. If the ancient ruins, sacred monuments, canyons,  and deserts don't make you feel like you've stepped outside of the U.S., then a complete different set of laws will. There are quiet hours, no alcohol allowed, and many of the areas are sacred and forbidden, so you may want to stick with a guide. Many of the residents speak Navajo.
What to do: Trading posts are still preserved today and are selling hand made pottery, art, and Navajo textiles. To take in the red stone walls, check out the Navajo National Monument, Chaco Culture National Historical Park,  and enjoy hiking and horseback riding on a designated trail. Although you'll want to capture it's beauty, be aware of the area's policy on photography since many areas don't condone it.
How to get there: The Navajo Nation covers 17 million acres in Arizona, Utah, and New Mexico. Specifically, it's the entire northeast corner of Arizona, the southeast portion of Utah, and the northwestern area of New Mexico. Much of the area is accessible by plane, car, or train.
Where to stay: There are campgrounds and resorts, but for a true experience, stay in a traditional Hogan. A Hogan is a traditional home of the Navajo people made of wood, mud, and earth. You can do this at Spider Rock Campground Canyon de Chelly National Monument or at Monument Valley Simpson's Trailhandler Tours.
Read Indie Travel – Road Trip Style and 10 Tips for Travel in Navajo Land 

Photo credits: ljw7189, NatalieMaynor, Eugatnom, raer, Luca Galuzzi,