One of the fastest growing niche travel markets, spiritual travel has grabbed the world by the hemp necklace and isn't letting go. 300 million people, (that's roughly the population of the United States) made some sort of spiritual trek in 2007 and the numbers climb steadily each year to each of these popular destinations.
[social]
Bodh Gaya, India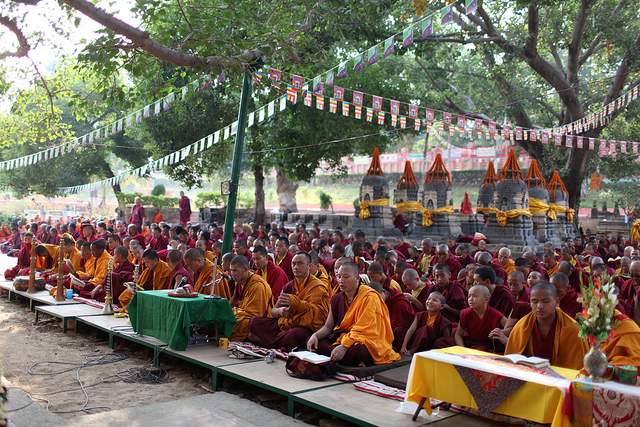 The most important of the four buddhist pilgrimage sites, Bodh Gaya is the place where, after much wandering, both physically and spiritually, Siddhartha Gautama attained enlightenment and became the Buddha.
Pilgrims from all over the world travel to Bodh Gaya to cleanse bad karma, meditate and pray. It's in the Indian state of Bihar, and not particularly close to anything else too famous, so you really have to go out of your way to get here. It's also insanely hot during summer, so October through March is the prime season to come see what it's all about.
Siddhartha meditated for 49 days straight at the base of the Bodhi Tree in Bodh Gaya before reaching enlightenment. If you've got that kind of vacation time built up, good luck.
>>book a flight to India and read our India Travel Guide
Sedona, Arizona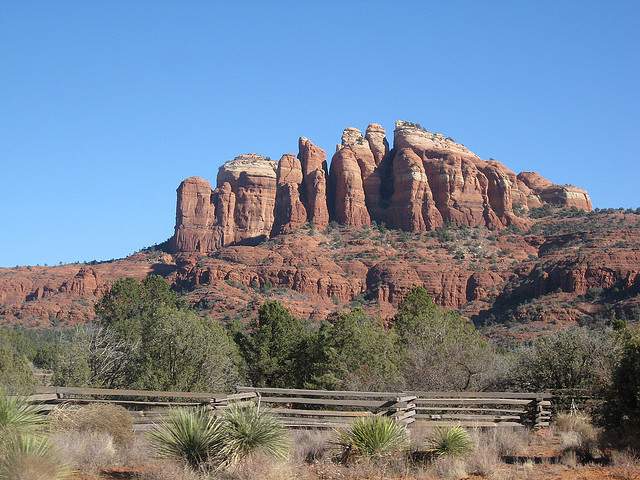 Drive the main drag and you'll see signs for nearly every new-age tradition in practice today. Tarot cards, crystal readings, spiritual massage, and guided meditation to name a few.
Sedona drew this crowd because of its claim to be littered with Vortexes, places that have been identified as conducive to prayer, healing, and meditation. The idea is that a vortex draws all of the spiritual power surrounding it into its center, like a bathtub drain of metaphysical energy.
The perfect destination for the "spiritual, but not religious" crowd, and also just plain stunning in general, so it's well worth a visit whether you are seeking truth or just interested in some nice photos.
>>look for cheap flights to Arizona
Ayers Rock, Australia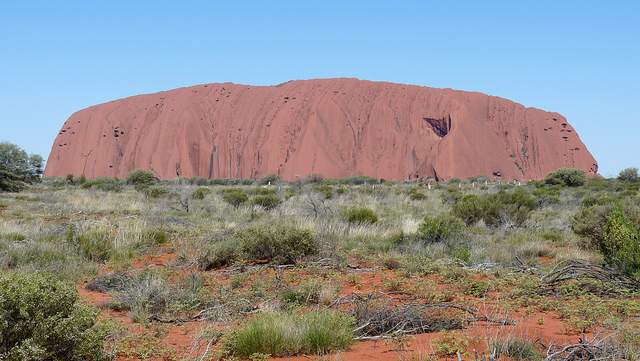 There's something about giant red rocks. So many folks go to Uluru, or Ayers Rock without a thought of its spiritual significance, it might very easily slip your mind that when you climb to the top of this massive mound of sandstone, you trample thousands of years of aboriginal traditions.
Although the Australian government relocated the mass-tourism facilities to farther away from the rock in order to preserve the land immediately around the site, the request that visitors not climb to the top was mostly ignored.
Travelers cannot participate or observe any of the aboriginal rituals, but after you see the sheer size of this place, you'll understand why they chose it as a kind of temple.
>>book Australia Airfare and read our Australia First Time Visitor Guide
Medjugorje, Bosnia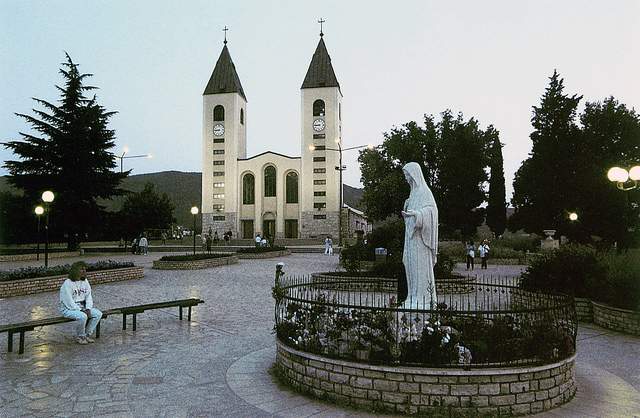 The story goes like this: the virgin Mary appears to six kids herding sheep in the 1980's in Bosnia. They go back, she appears again and shares ten prophecies that will come true in their lifetimes. The final prophecy, supposedly, will be a permanent sign from heaven planted at Medjugorje.
Fast forward to the present. Medjegurje is the largest pilgrimage site in the world that is not officially sanctioned by the Catholic church. 20 million folks have gone there to walk up the hills where the apparition appeared, pray and fast. What was once a decrepit little village in Bosnia is now a bustling center of spiritual growth and commerce. Divine intervention indeed.
>>book a flight to Europe
Mount Kailash, Tibet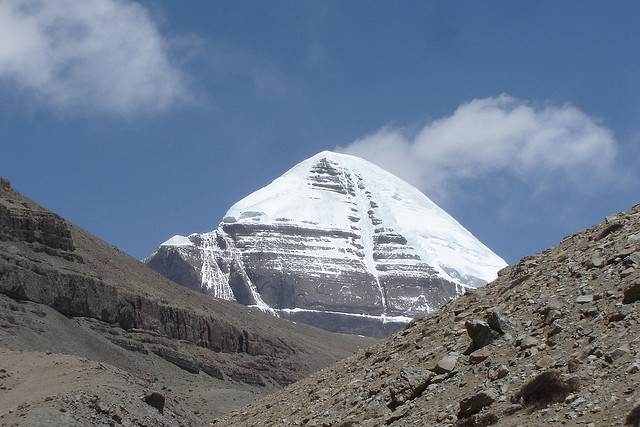 The least visited of the holy pilgrimage sites, Mt Kailash, in Tibet sees barely a thousand pilgrims a year and anyone that does go must journey over harsh terrain for several weeks before reaching this black rock mountain.
Despite the challenges in getting there, Mount Kailash is a holy place in at least three major religions and thought to be the home of Shiva, the Hindu God of Yoga and Tantra. According to legend he lives at the tip of the mountain, stretching, making love with Parvati and smoking ganja. Now that you mention it, I might journey there too, just on the off chance that he needs someone to house-sit.
>>book a flight into Kathmandu , the closest important airport to Tibet
Ojai, CA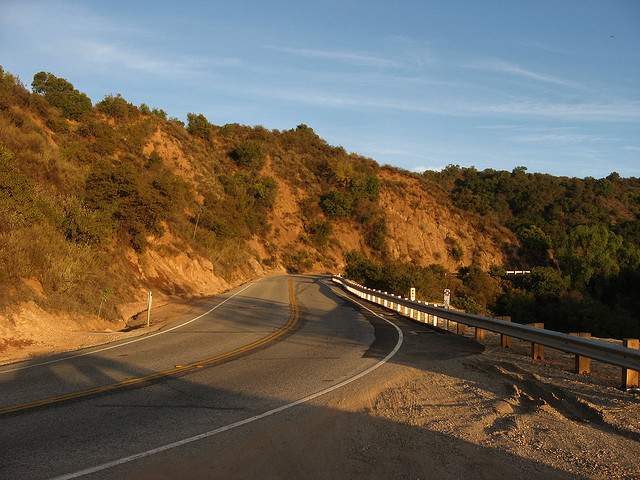 More spiritual retreat centers than anywhere else in the United States. The numbers don't lie, Ojai is one hell of a spiritual travel destination. But Ojai is full of the kind of spiritual travel spots that offer inner-peace, guided meditation, and a killer facial at the end of the day. Spa treatments are just as common as group prayer and stylist Billy Yamaguchi will join east and west as he styles and designs your hair and make-up using the ancient arts of Feng Shui.
Ojai Soul Arts is only one example of the many places in the area. Their slogan is "Your private artisan retreat for remembering who you really are," and that sums up this place and the whole culture of the region pretty well.
>>book a cheap flight to California
Voodoo, New Orleans, LA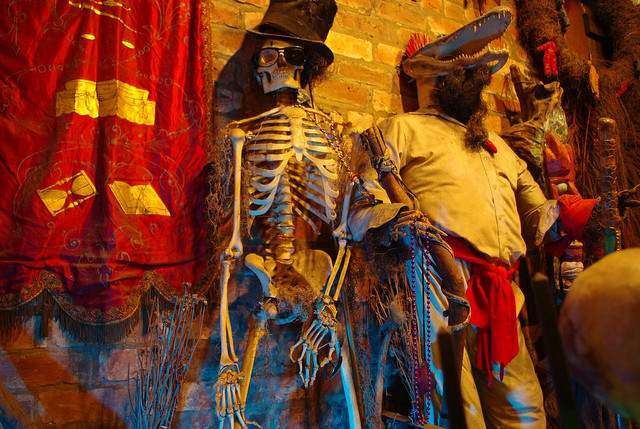 The Voodoo arts are on full display in the Big Easy and ask the right questions to the woman flipping cards on the street corner and there is a wealth of knowledge to be learned about the occult.
Tarot card readers, fortune tellers and mediums of every ability line the streets after dark and those serious about learning to stick pins in the back of a doll can visit the Voodoo Museum and the Voodoo Spiritual Temple Respectful, curious tourists are welcome, but you might want to check in with your religion (if any) to find out just how many years of damnation you're looking at for a quick peak inside.
>>book a flight to New Orleans
Read more about:
Photo credits:Bodh Gaya, India by zippaparazza! on Flickr , Sedona, Arizona by dougtone on Flickr , Ayers Rock, Australia by KTRawlings on Flickr , Medjugorje, Bosnia by whl.travel on Flickr, Mt. Kailash, Tibet by bobwitlox on Flickr , Ojai, California by Ken Lund on Flickr ; New Orleans by arneheijenga on Flickr