When I'm backpacking I always meet people who are travelling to London, but there is so much more to England than the nation's capital. We may be a tiny and rather compact country but often travellers seem to think that England is London.
On several occasions friends of mine from other countries have said "I'm in London, fancy meeting up for a drink?" "Errr no I live in Manchester" is my response. Whilst the weather may not always be up to much, this country has some of the most spectacular countryside on offer- there's a reason they call it the green and pleasant land. Here is my list of some of the most beautiful parts of England.
Devon & Cornwall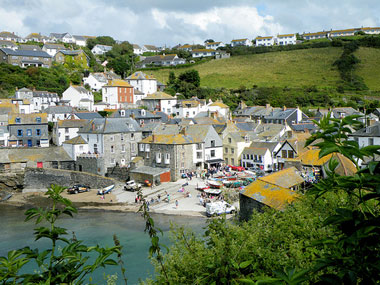 If you want to experience quintessential English villages, cream teas and country pubs, Devon & Cornwall is the perfect place to do just that. I spent countless summers as a child on the south coast of Devon, nicknamed the 'English Riviera', in the sailing towns of Salcombe and Dartmouth.
People often don't realise that England has some spectacular coastline and the south coast of Devon has some of my most favourite beaches in the world. The north coast of Cornwall is home to the best surf in the UK with Polzeath and Newquay offering excellent waves.
The tiny fishing village of Port Isaac and Padstow have some of the finest restaurants in the country and if you want to mingle with the rich and famous and maybe spot a royal or meet your own Prince Harry, take a trip to Rock- Britain's answer to St Tropez.
>> Book a hostel in Cornwall 
[social]
Cambridge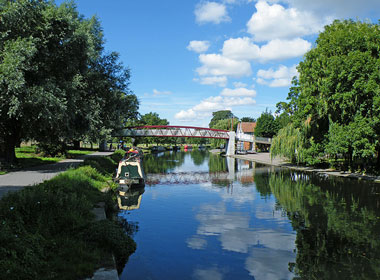 Submerge yourself in academia and appreciate the architecture of the many colleges in this famous university town. The world- renowned Cambridge University has seen many famous scientists and artists graduate through its doors including Newton, Darwin and Wordsworth.
Cambridge itself has stunning medieval buildings, courtyards, gardens and bridges as well as number of shops, bars and restaurants. Situated in the East of England, Cambridge sits on the River Cam.
Take a picnic and some strawberries and go 'punting' on the river. 'Punting' involves moving a boat along the river with a giant stick, a bit like the English version of a gondola – just don't fall in!
>> Find hotels in Cambridge
Brighton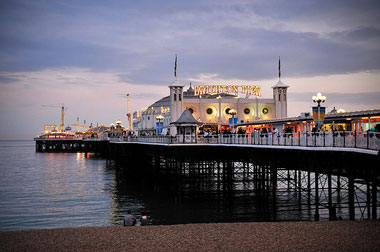 Instead of following fashion, Brighton leads it – it's full of the most wacky, colourful, eccentric, up-and-coming and creative people. It's a cool seaside town on the south coast of England with plenty going on, excellent shopping and some amazing nightlife. Brighton is a brilliant mix of bustling city life and laid-back beach lifestyle.
Just 50 minutes outside London, Brighton has famous landmarks including the Royal Pavilion, home of King George IV, and the Victorian promenade, Brighton Pier. The sea front is lined with surf shops, art galleries, fish and chip shops and buskers. This is a city of festivals too – not only is it home to Britain's biggest arts festival, Brighton Festival, but there's comedy, music and food festivals all year round.
Brighton happens to be the gay capital of England, so Brighton Summer pride is the biggest pride festival celebrating all things gay and lesbian. In December the Burning of The Clocks takes place to welcome the lengthening of the days, where people carry lanterns through the city, culminating in a huge pyrotechnic and firework display.
>> Find hotels in Brighton
The Cotswolds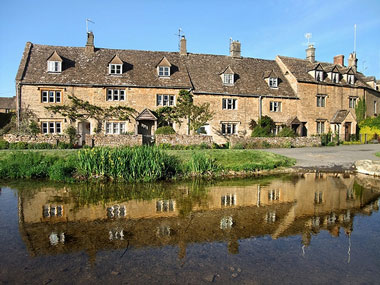 The Cotswolds is an area in central-West England and is well known for gentle hillsides, dry-stone walls and sleepy honey- coloured limestone villages. It lies between the cities of Stratford Upon Avon, Oxford and Bath and covers around 790 square miles – it is classified as the largest area of 'outstanding natural beauty.'
It includes the famous spa city of Bath and the town of Cheltenham, home to horse racing. The Cheltenham Gold Cup horse race takes place every year in March and is part of a weeklong event, the Cheltenham Festival.
The Cotswolds is also rather a chic area with celebrity visitors and residents, critically acclaimed restaurants, gastro pubs and farmers' markets. The area is truly beautiful, with manor houses, national trust properties, museums and gardens to visit.
>> Read more about visiting the Cotswolds
The Yorkshire Dales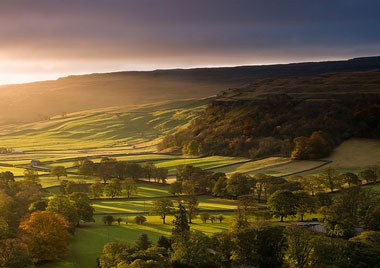 Yorkshire folk have a no-nonsense attitude, a great sense of humour, are fond of a cup of builder's tea and make a great Yorkshire pudding (I have tried to describe this to people many a time – it's made from batter and it's like a cross between a pancake and a dumpling).
They also have beautiful dales (valleys) and heather moors, which are excellent for walking, hiking and mountain biking. If you don't want to walk you can always take a steam train instead.
The Dales has sweeping valleys, sleepy meadows, high fells, broad-leaved woodland, dramatic rocky crags, caves, historic buildings and bustling market towns. The landscape is scattered with stone barns and houses and an abundance of waterfalls.
Manchester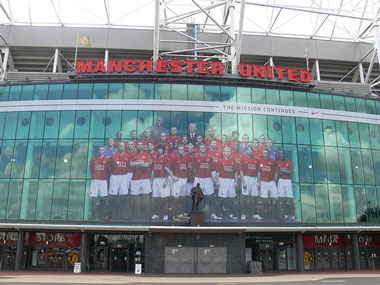 In the words of Ian Brown 'Manchester has everything but a beach.' This is home of one of the most famous football teams in the world – when travelling anywhere in the world, even in some far off distant land, Mancunians like myself are asked, 'Do you support Manchester United?' So why not take the opportunity to visit the reds' home ground and see a game at Old Trafford.
Manchester's other export is the band Oasis, and any karaoke night abroad wouldn't be complete without a bad rendition of Wonderwall. The MEN arena is a great venue to go and see famous music acts, and Manchester has a lively and original music scene.
England's second largest is an industrial city with a multicultural community; try a curry on the Curry Mile, visit the famous Lowry Centre and Art Gallery or learn about Manchester's history at the URBIS museum.
Manchester has a tram system for getting around and a big wheel offers panoramic views of the city and the surrounding areas. Nightlife centres around the Northern Quarter, Deansgate and Castlefield. With some parts rebuilt after the IRA bomb in 1996, Manchester is a perfect blend of old and new.
>> Book a flight to Manchester
The Lake District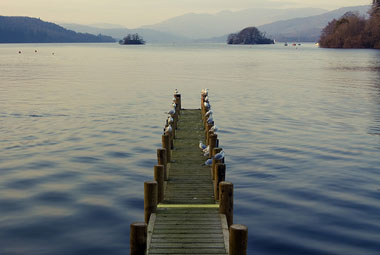 Once the home of Beatrix Potter and the inspiration for her childrens books, the Lake District is England's largest National Park. It was also poet William Wordsworth's inspiration and now nurtures a new generation of writers and artists.
Located in the North West of England the stunning scenery includes fells, valleys, peaks, towns and villages and of course lakes! It's great for walking, climbing and cycling and you can also get on the water and do some sailing, kite surfing and windsurfing on the lakes and coastline.
So if you're an outdoors-y type it is really worth going to this area of the North West. There are plenty of cafes, Michelin-starred restaurants and pubs for foodies and you can buy all sorts of individual arts and crafts.
Top things to do include taking a cruise on Lake Windermere, exploring the World of Beatrix Potter or visiting Wordsworth's home, Dove Cottage.
Plan your trip:
Photo credits:
Manchester by samdiablo666 on Flickr, Cambridge by Prisoner 5413 on Flickr, Lake District by 1UK3 on Flickr, Yorkshire Dales by bbodien on Flickr, Brighton by jvoronine on Flickr, Cotswolds by James-Hetherington (away in Italy for 2 weeks) on Flickr, Devon and Cornwall by R P Marks on Flickr