Medical tourism is booming, as more and more countries have realized that they can bring in big money from foreigners who can get things done for far less than in their home countries. You might think that the travelers would be almost all Americans, but even people from countries with national healthcare systems like Canada and the UK are often unwilling or unable to wait for their number to come up on the waiting list, so having an affordable procedure done elsewhere is the best option.
There is also a huge industry built up in cosmetic and dental surgery, and many of these medical tourists are able to combine their procedures with sightseeing or relaxing beforehand or during the recovery period. If you want a nose job, having the people of India see the bandages isn't quite as bad as having your neighbors see them.
Here are 7 of the major players around the world: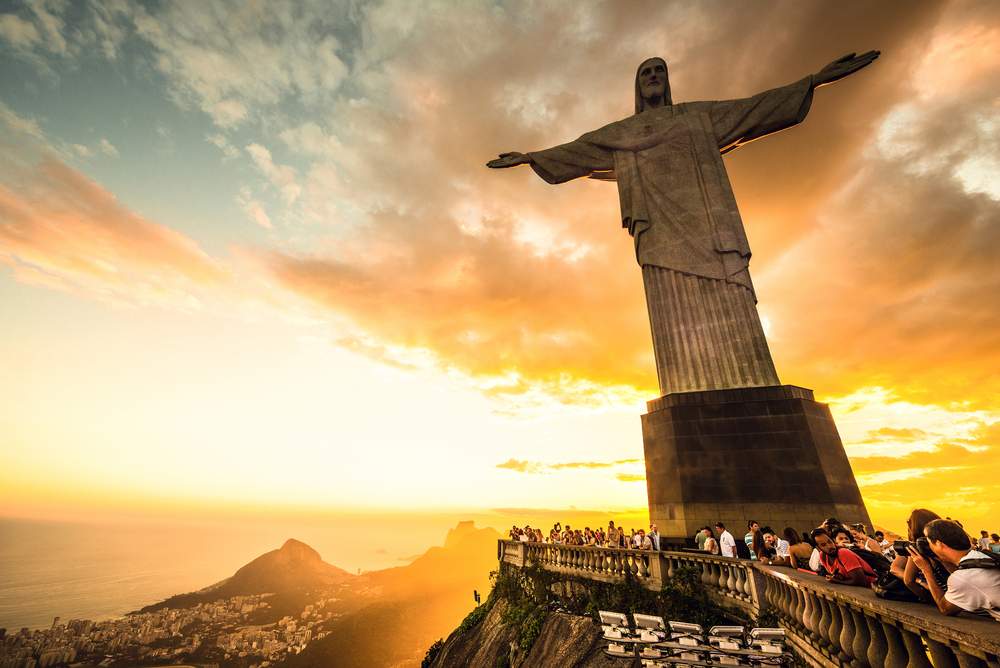 The largest country in South America is a special kind of medical tourism destination because it appeals to the crowd who believe it's much better to look good than to feel good. Brazil is notoriously looks-obsessed, and many will stop at nothing to make their appearance all it can be. The tropical sunshine and packed beaches mean that Brazilians spend a good portion of their lives wearing not much at all, which certainly adds to the formula that has made the country so accepting of cosmetic surgery.
The United States has around 5,000 licensed cosmetic surgeons, and Brazil only trails by a bit with 4,000, making it the world's second largest plastic surgery market. The country is loaded with first-class facilities (for these sorts of things), and doctors who are considered the best at this in all of Latin America.
Popular procedures
As mentioned, it's all about cosmetic surgery here. This includes common things such as breast augmentation, liposuction, facelifts, dental implants, and hair transplants, but also new procedures like internal bras, liposelection, jet peel skin rejuvenation, and threadlifts, all at prices about half of what you'd pay in the US or UK.
Cosmeticvacations.com
is an industry leader and a good place to start your search. Their website gently mocks visitors by playing The Girl From Ipanema as you browse their home page.
>>book cheap flights to Rio de Janeiro and read about the Visa requirements
India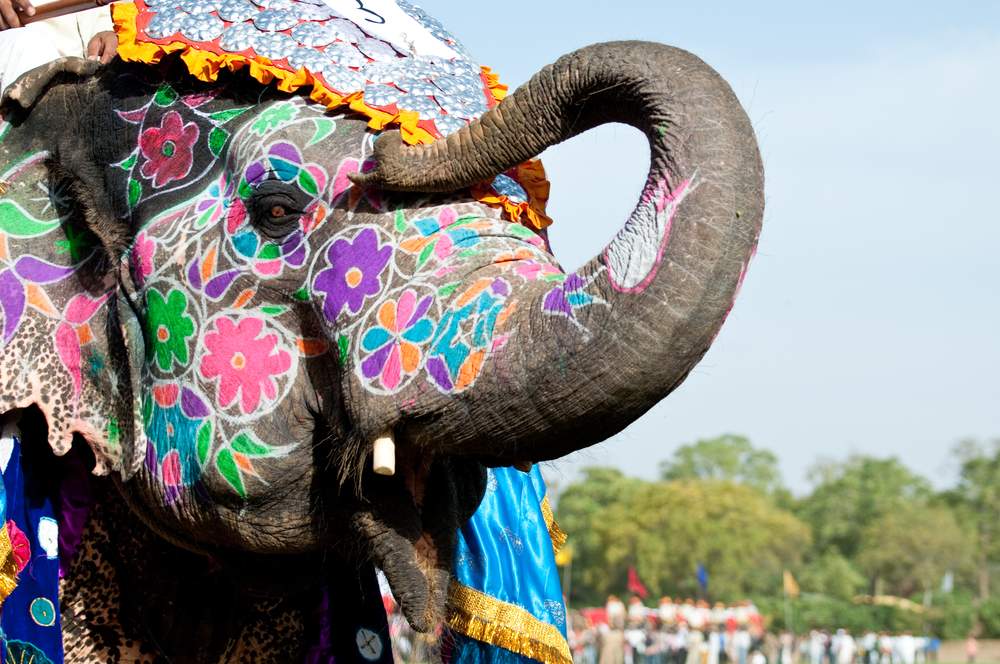 One of the worldwide leaders in medical tourism, India is aggressively looking to expand this business, even referring to it as "medical outsourcing" where they affordably provide services for patients and companies that can't get it done at home. One factor that helps India in this regard is that English is spoken by nearly everyone with an advanced education, so even those doctors and nurses who don't train abroad are still fluent in English at the many quality schools in India itself.
" One factor that helps India in this regard is that English is spoken by nearly everyone with an advanced education…"
The
Apollo Hospital Group
is the largest player in the medical tourism field, with a staggering 41 hospitals and over 8,000 beds in the country. They can help arrange for your entire trip and stay in the country, and they also have advanced services such as daily packages between India and the United States for deliveries from insurance companies and American hospitals.
Popular procedures
In India anything goes. If you can get there safely, you can have bypass surgery, hip replacement, organ transplants, or just about anything you can think of, all at prices that are usually between 70 and 90% cheaper than in the United States. You can also get cosmetic or dental procedures at similar discounts, so a vacation while recovering can still be done for far less than the procedure itself back home.
>>book India airfare and read our India Travel Guide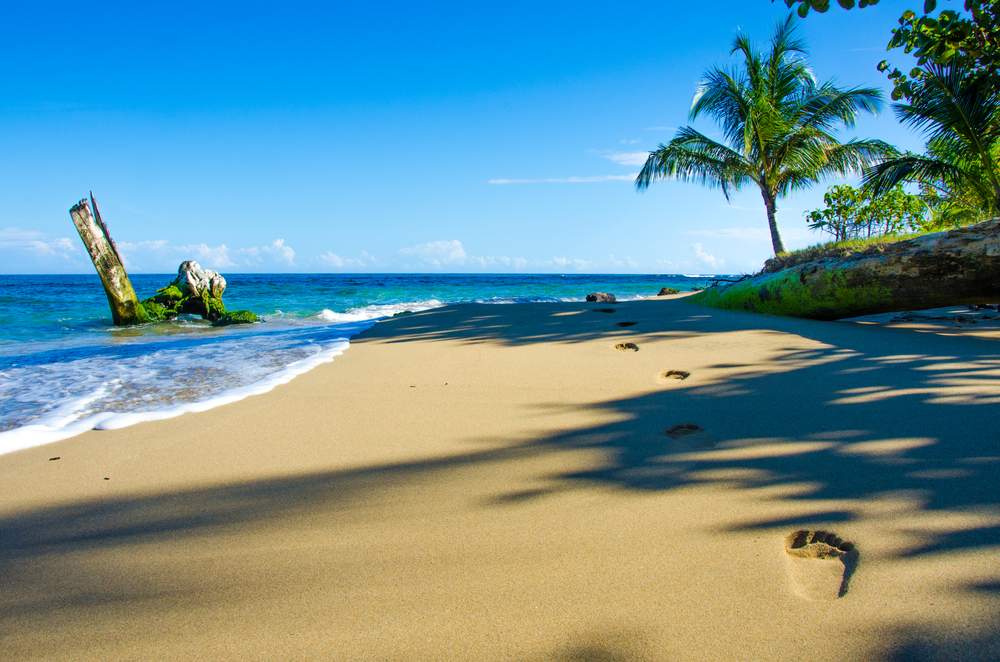 Not unlike Panama to its south, Costa Rica has a
well-developed industry
going in medical tourism, and it's growing strongly every year. The country is extremely popular for its beaches, abundant national parks, and jungle adventures, but also lately it's become a popular package destination for those wanting a medical procedure alongside the normal sightseeing.
The capital of San Jose isn't a major tourist draw itself, but the area is home to several professional hospitals that aggressively cater to foreign visitors. Many of the doctors were trained in North America and Europe, and while Spanish is definitely the main language, most doctors and staff also speak English, so language isn't really a barrier.
Popular procedures
Cosmetic surgery is the biggest draw in Costa Rica, as facelifts and breast enhancements etc. are regularly performed for less than half of what you'd pay in a similar facility in the United States. Major dental work is the other lure for uninsured Americans and others. You can get complicated procedures done for an average of 60% less than in the States, and while you are recuperating you can go out and see the amazing scenery. They even have hotels set up as recovery rooms with 24-hour care, so the risks are as low as the costs.
>>book a flight to Costa Rica and read about Day Trips from San Jose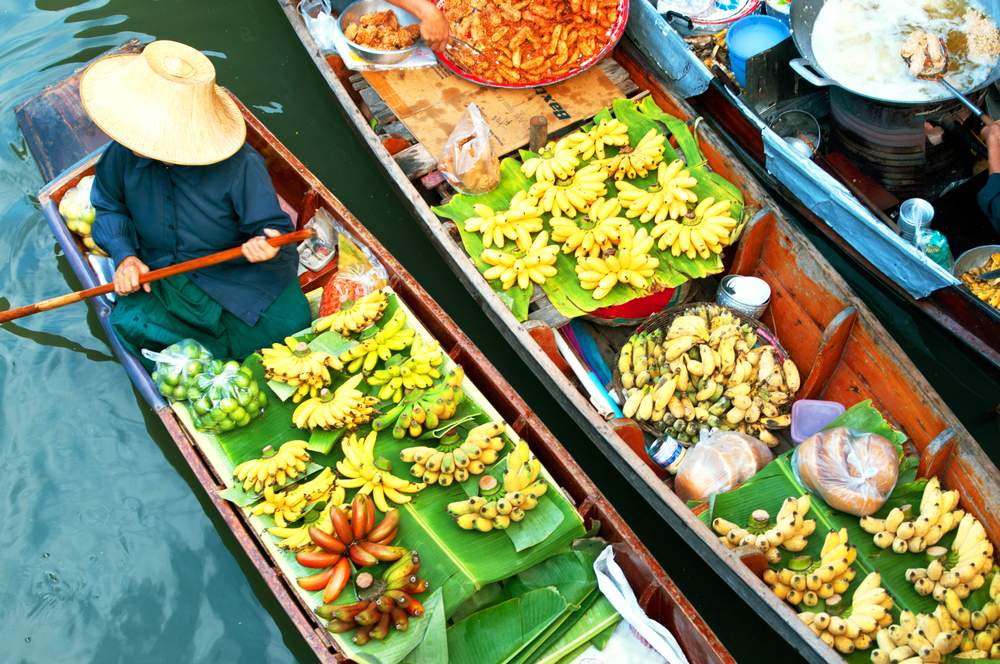 One of the world leaders in medical tourism, Thailand has been actively courting foreign patients for several years now, with estimates that they'll treat 2 million foreign patients by the year 2012. The medical infrastructure in the hospitals geared to foreigners is said to be excellent, and of course prices are dramatically lower than in the West.
"…the hospitals offer "Meditour" packages that include various batteries of health tests, as well as a hotel room and a dinner cruise."
The
Phyathai Hospital Group
has four Bangkok-area facilities, each with an English-speaking staff as well as a dedicated team of interpreters so as many as 20 other languages are covered. Interestingly, the hospitals offer "Meditour" packages that include various batteries of health tests, as well as a hotel room and a dinner cruise. Hypochondriacs can certainly find at least one major operation they'll need, even as symptoms move around their bodies. They've also got free Wi-Fi and international channels on their TVs!
Popular procedures
In Thailand the sky is the limit. If you can make it to Southeast Asia they'll take it from there. A heart bypass that averages $122,000 in the US will only set you back around US$12,000 in Thailand, although discounts of around 75% are more typical.
>>book flights to Thailand and read about the Best Beach Towns in Thailand
Panama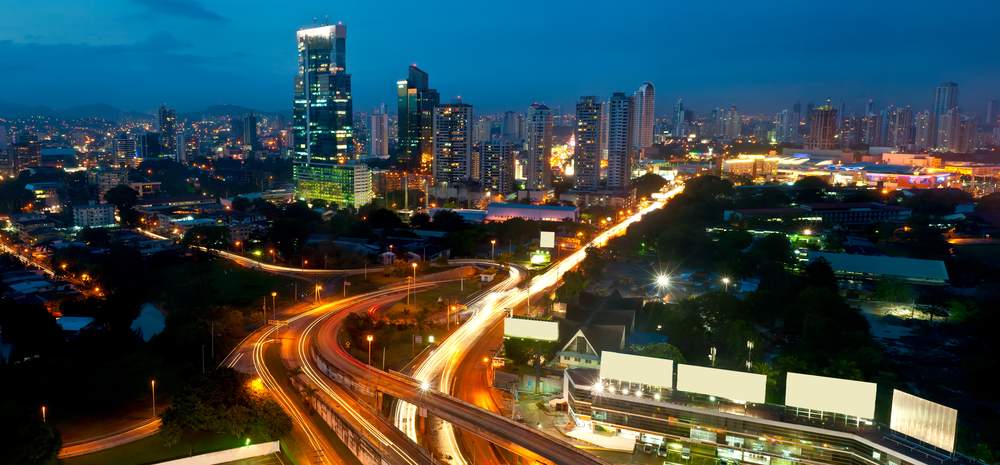 While not on the top of most people's lists for normal vacations, Panama is another global leader in the world of medical tourism for a few very important reasons. First of all, most of the doctors were trained abroad, including many in the United States and UK, so English is widely spoken, even among staff. The country also uses the US Dollar as an official currency, so there's none of that messy exchanging or wondering if prices might creep up if the dollar falls.
"The country also uses the US Dollar as an official currency…"
Punta Pacifica Hospital
proudly announces that they are the only hospital in Central America that is affiliated with the prestigious Johns Hopkins Medicine International organization, and that is a real feather in their cap when trying to attract patients from the US and Canada. They are located in the ritzy outskirts of Panama City, so a visit to the Canal is easy to combine with your operation.
Popular procedures
Dental implants and surgeries are big in Panama, as are orthopedic surgery, in-vitro fertilization, and cosmetic surgery. Costs of these procedures are typically half or less what you'd pay in the US, and quality of care is typically just as good.
>>book Panama Airfare and read our Panama Travel Guide
Singapore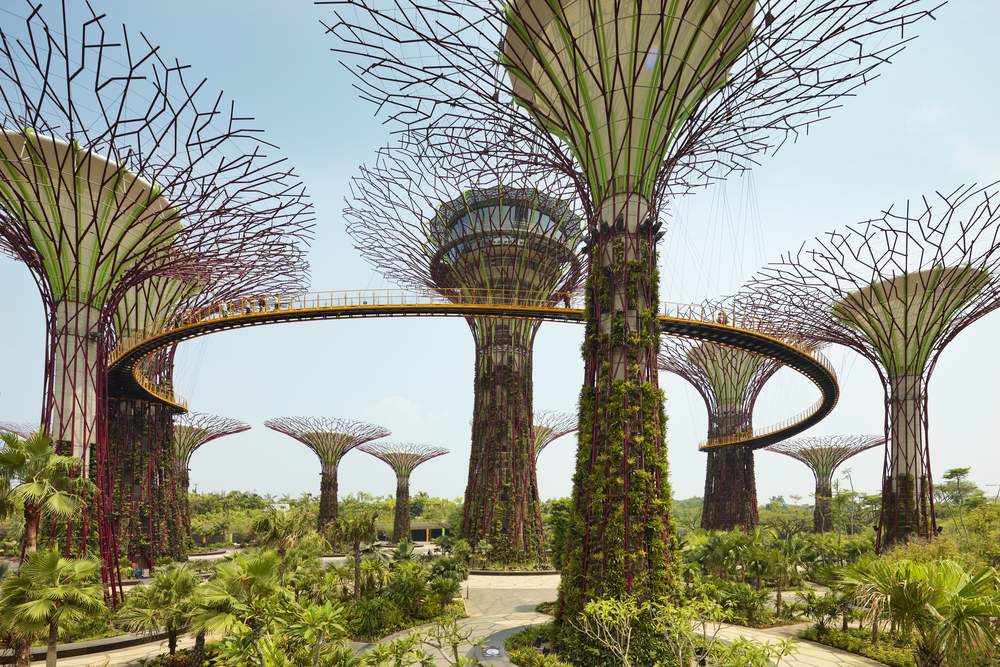 It stands to reason that this tiny island nation just off the coast of Malaysia has become one of the hottest medical tourism destinations in the world. The labor pool is still fairly cheap, and the country is notoriously spotless and well organized. What more could a patient want? English being an official language also helps, as does the government specifically targeting this market. Their goal is one million foreign patients each year, bringing in a total of US$3 billion annual. Not too bad for a country of only about 4.5 million itself.
Private hospitals throughout the city are partnering with the government and tour operators in the attempt to draw in ever-higher numbers of wealthy foreigners looking to save money. ParkwayHealth runs three state of the art hospitals on the small island, and they have a department set up to assist potential patients in arranging their entire trip.
Popular procedures
While you can get pretty much anything done in Singapore, they are best known for organ transplants, since their liberal law allows recipients with relationships with donors, unlike most countries. They also do stem cell transplants and other high end procedures where patients are looking for nothing but the best.
>>book cheap flights to Singapore and read our Singapore Travel Guide
Hungary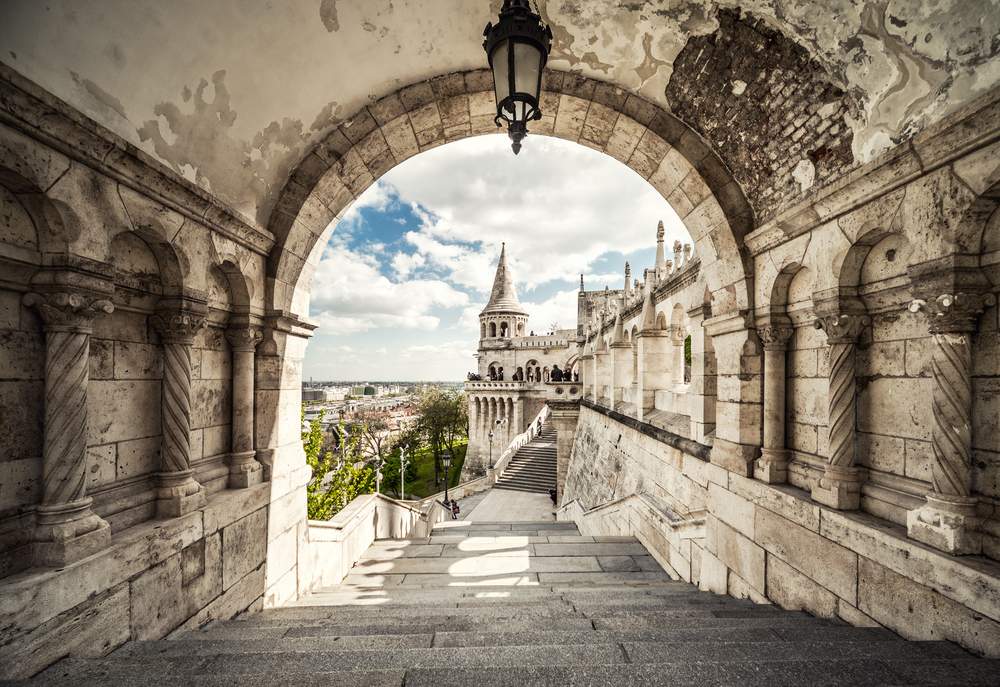 Several Eastern European countries are marketing themselves to Western medical tourists, and Hungary is at or near the top of that group. It's particularly popular with UK residents who are unable to get elective procedures done privately at a cost anywhere near what they can get in Hungary. With Budapest being an increasingly popular holiday destination on its own, more people are choosing to fly into the gorgeous city for an operation with sightseeing tacked on before and after.
Standards at the private clinics who promote themselves to foreign patients are high, and English is common, so Hungary fits into part of the market for people who may not want to go to Asia, but still want a good deal. Prices are usually about half or less what you'd pay in the UK or United States for the main operations that are common.
Popular procedures
Hungary serves a role for Europe similar to what Panama and Costa Rica do for the United States. In other words, it's mostly cosmetic surgery and complicated dental procedures, though some standard medical routines are available as well.
>>book a flight to Budapest and read our Budapest Travel Guide