As far as Central American countries go, Belize has not always been known as a "must-see" travel destination as compared to its more famous neighbors, Mexico and Guatemala. But over the last 10 years, Belize has built a reputation founded on its determination to protect the rainforests and farms of its land. With the rise in the popularity of ecotourism, Belize has positioned itself as a leader in the field, with the government protecting 40% of the land for conservation purposes.
It's hard to find a hotel, lodge, or service that is not eco-friendly in Belize. Though it may be impossible to know how much the locals focus on "being green" in their daily life, connecting with indigenous Maya people through education programs or learning about sustainability efforts from guides indicates a commitment to protecting their land, even as tourism grows.
Here are eight of the ways you can experience green travel in Belize:
Actun Tunichil Muknal (ATM) Cave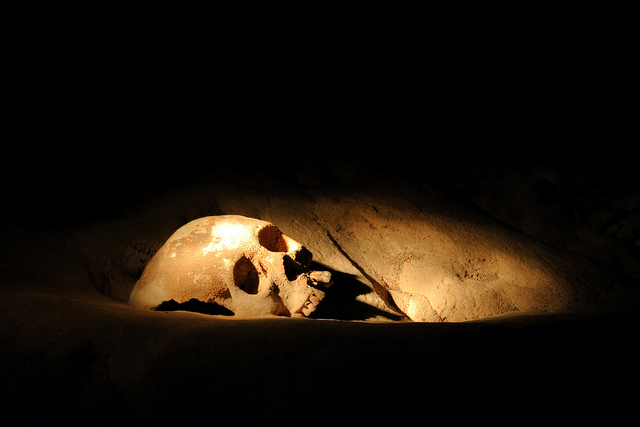 The epicenter of the spiritual history of the Maya, the ATM Cave may be the most authentic historical place you can visit anywhere in the world. This underground archeological site is where the Maya spiritual leaders submerged themselves to perform important rituals, often praying for rain to keep the corn crop, and the people, alive and well. It also became a human sacrificial site as drought took over around 900 AD.
Because the Belize Department of Archeology only allows a small group of trained guides to take groups into the cave – whose entrance is a 45 minute hike through the jungle – artifacts have not been looted as is common at archaeological sites. During a tour of the cave, you will walk and swim through water while viewing crystallized stalactites, view ceremonial bowls that were broken during rituals, and see sacrificial bones, including the entire skeleton of a sacrificed Maya woman.
>> Read about more caves to explore around the world
Xunantunich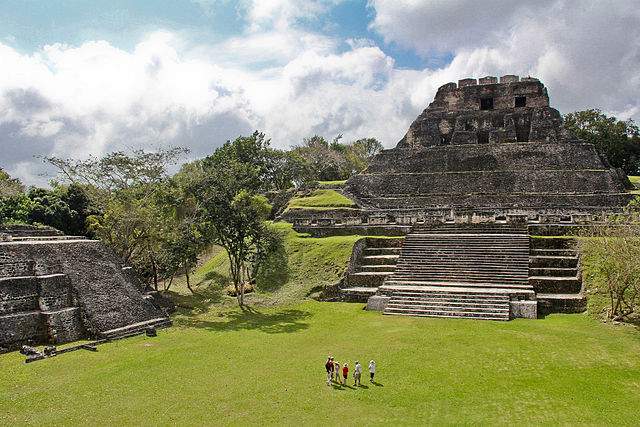 Xunantunich is one of the most impressive of the Mayan ruins not only in Belize, but throughout Central America. Located about 80 miles west of Belize City on the Guatemalan border, the history of this Mayan settlement from the Classic Era (about 200 to 900 AD) is well preserved, with a frieze still in pristine condition on the side of one building.
The word Xunantunich refers to "Stone Woman," stemming from the myth of a female ghost that inhabits the site who is dressed in white with fiery-red eyes. Some visitors claim they witnessed her disappearing into the stone wall of "El Castillo," which is the second tallest structure in Belize.
As with many of the Maya ruins sites, much of Xunantunich has yet to be excavated. This is due in part to issues with funding, but also debates about the impact on the land and the breakdown of the ruins once they are unearthed.
>> Learn about other Mayan attractions in Belize and read A Guide to Visiting Maya Ruins in Central America
Organic farm at Chaa Creek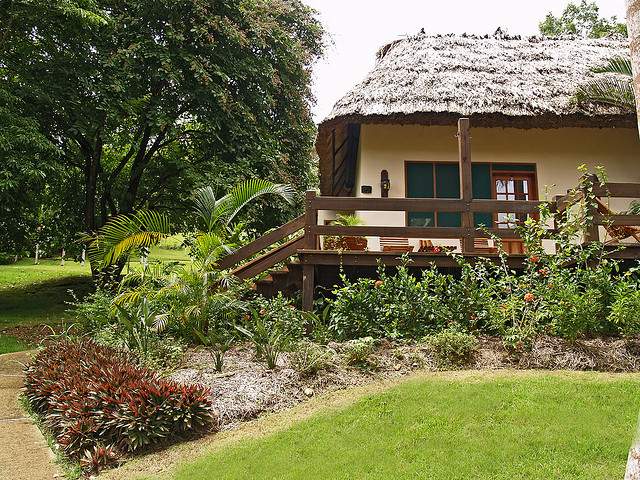 Beyond the thatched cottages, pools, and outdoor restaurants, Chaa Creek resort prides itself on being a nature preserve. From visiting their butterfly farm to the night walk through the rainforest led by naturalist guides, they offer a multitude of ways to get to know the land right on their 365 acre property.
Possibly the best part is their sweeping organic farm, which provides most of the vegetables and herbs for their restaurants, along with food for the animals who live there. Owner Mick Fleming is enthralled with organic farming, relying mostly on traditional Maya methods to grow food and sustain the ecosystem.
Ride on horseback out to the farm, where you'll smell the lemongrass used in teas as you watch the worms go to town in their worm bins, providing nutrients for acres of plants.
>> Read more about resorts in Belize
IXCACAO Maya Belizean Chocolate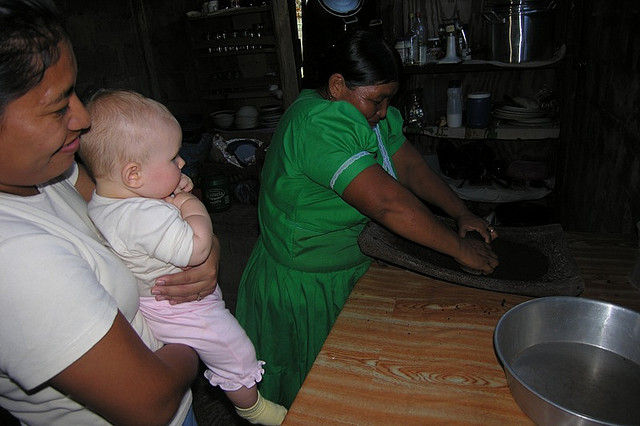 An organic cacao farm that does it all by hand, IXCACAO Maya Belizean Chocolate – part of Sustainable Harvest International – uses no electrical devices to harvest their beans. Located in San Felipe, which is in Belize's Toledo district, the entire farm is mostly run by Cyrila, her son Juan, and daughter-in-law Abelina.
When you visit Cyrila's, you get to be a part of the process during the chocolate making demonstration. After the beans are fermented, you have the chance to crack the shells off and grind the beans on a traditional matate – or grinding stone – into a thick chocolate syrup. Experience what unsweetened cocoa tastes like, and the difference after they add a bit of honey.
Cacao farming is thought to be one of the most sustainable farming practices available, as cacao is grown under the canopy of rainforest trees, and is indigenous to Central and South America. Though cacao takes several years to produce viable seeds, once it does it can produce the food for up to 60 years, making it a sound investment for small farmers.
>> Discover other great travel experiences for chocolate lovers
Lamanai Outpost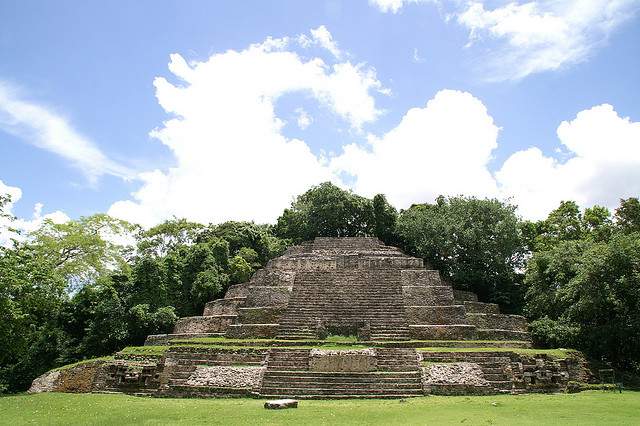 At the Lamanai Outpost, located in the Orange Walk district of northern Belize, you can stand in front of the second largest Pre-Classic Maya structure, where a small group of Maya lived among the ruins until 1991. Even better, if you take one of the night boat tours, you'll see the red eyes of tropical birds, frogs, and crocodiles peeking up out of the water.
The lodge sits on a 28 mile long lagoon, which once fed the major Maya city located there between 2000 BC and 300 AD. Lamanai Outpost limits its number of guests on jungle tours to between six and 10, and provides less than 20 cabanas in order to preserve the land on which it rests. Staying here feels like being in the heart of the jungle, with constant insects, birds, and other animals making noises throughout the night, and the rain coming quick, hard, and fast.
Maya homestay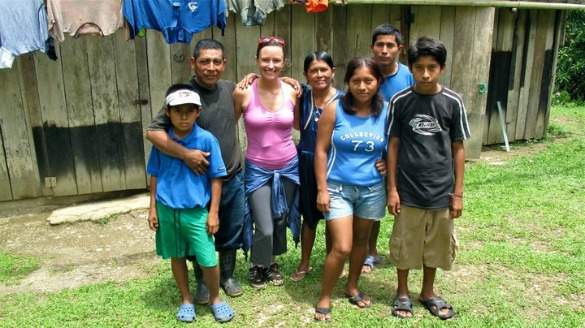 To actually get to know an indigenous culture and its people, it takes more than going to a museum or even viewing an archeological site. That's the best part about the Maya Homestay program – the opportunity to stay with a Maya family and experience traditional village life.
Located in the village of San Jose, a bumpy van-ride about an hour from Punta Gorda's airport, residents open their homes to visitors for about $10US a night. This includes a hammock to sleep on and homemade meals made up of freshly prepared tortillas and vegetables grown in their gardens.
The houses are made from simple wood planks and thatched roofs, most of which have an outhouse. The families invite you to be a part of their day, which usually includes farming, weaving baskets, and knocking down coconuts from a tree for fresh coconut water.
There is no electricity or running water in San Jose, so be sure to bring along bottled water or a portable water filter and a flashlight.
>> Learn more about homestays in Central America
Splash Dive Center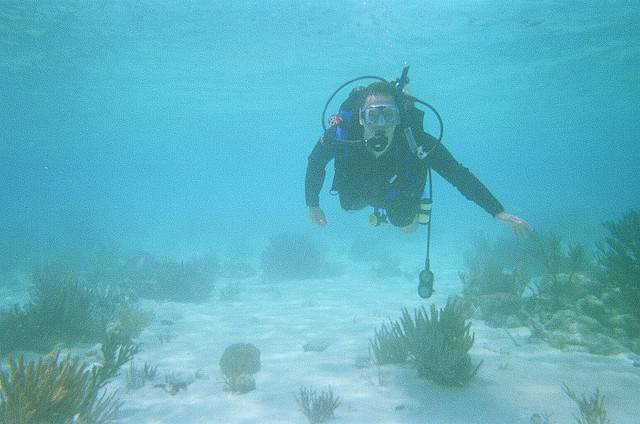 With the second largest barrier reef in the world, many people visit Belize specifically to go scuba diving or snorkeling. But long-term use of diving in the same spots can hurt the reefs, as can tour operators who do not teach divers the importance of keeping hands off of the underwater habitat.
Several companies in Belize, including Splash Dive Center in Placencia, understand the importance of sustainable diving practices not only for the protection of the environment, but also for the future of their business. They are a part of several initiatives to protect local dive sites, including Placencia Mooring Masters project, and international ones that work to protect coastal zones and Whale sharks.
Splash Dive Center also runs the "Splash Kids Club" project, which brings children from the local community in and trains them how to scuba dive sustainably, providing future career opportunities for the disadvantaged youth of Placencia.
>> Learn more about scuba diving in Belize and read about 7 Unexpected Dive Sites Around the World
Jungle tours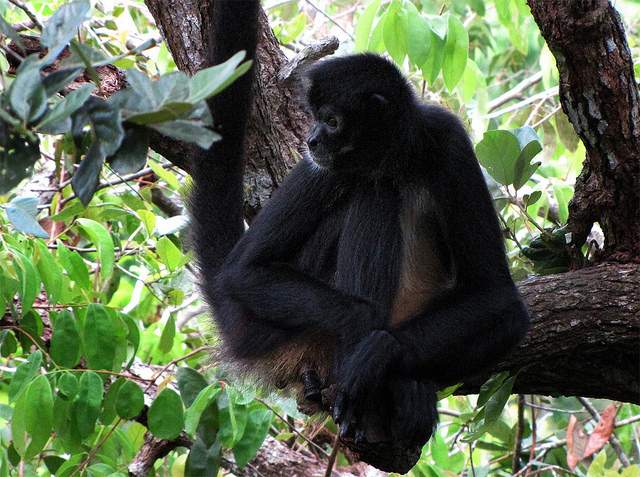 Besides the jungle tours offered at Lamanai and Chaa Creek, many of the other eco-resorts or hotels can set you up on a jungle tour that promotes conservation of the land and its inhabitants. Machaca Hill Lodge provides excursions in the southern region of Belize, while Chan Chich Lodge can set up a wildlife excursion in northwestern Belize.
The idea of an ecolodge includes using natural and sustainable resources for building materials and environmentally-friendly energy and waste systems. This extends out into tours of the rainforest, meaning a focus on minimal human impact on the land, from touching wildlife as little as possible to leaving no trash behind.
If you are up for creating your own itinerary in jungle trekking, here is a list of local companies that can help you set up your trip.
Indie trips to Belize
For those looking to add Belize to a long-term trip, check out the following itineraries. Be aware that each of these trips are fully customizable to fit your needs. Click on the trip and change any destinations and dates around, click "search fares," and get an instant price back in minutes.
This trip circles the Caribbean, starting in Mexico before heading to Belize, Colombia, Puerto Rico, and back home to the States.
This trip is more ambitious – an epic round the world trip originating in London and hitting up the US, Central America, Japan, Southeast Asia, and India before returning back to the UK – all for under $3000USD at the time of writing. Keep in mind that even if you aren't from the UK, you can completely customize this trip.
>> Find a Belize adventure tour
What are other eco-friendly options in Belize? Let us know in the comments or start planning your trip. Find flights to Belize, look for hostels in Belize, or learn more about Central America:

Christine Garvin took part in the Belize Tourism Board's Maya 2012 Group Press Trip. The opinions expressed are based on her experiences during this trip.
Photos by: V31S70, cjuneau,  Adalberto.H.Vega, Joshua Berman,  BenjaminThompson, photo by the author,saroy, furtwangel