Our "Sustainable Travel" series is sponsored by Global Basecamps.  Global Basecamps is specialty travel company that helps independent travelers research and book locally owned boutique hotels, off-the-beaten path lodges and multi-day excursions all over the world. Whether hiking the Inca Trail, experiencing a traditional Japanese Ryokan, or relaxing on the beaches of Thailand, Global Basecamps specializes in designing completely customized itineraries to meet each travelers specific priorities and match their travel style.
Japan may be better known for its colorful cherry blossoms and meticulously crafted sushi than as a hotspot for adventure sports, but with some of world's best ski-slopes and a range of festivities to keep even the most ardent adventurer amused, this is one country that should be gracing your winter getaway list. From exploring an entire village sculpted from ice to sliding down a ski-slope cocooned in an inner tube, these seven activities offer truly unique ways to spend the winter season in Japan.
1. Take to the mountains in snowshoes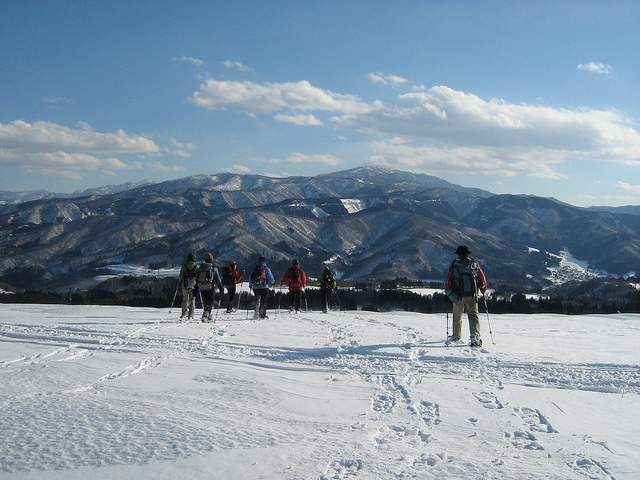 A great way for ski-phobics to experience the snowfields at a more reasonable pace, snowshoeing is fast becoming a popular activity in Japan's northern regions. Participants strap their feet into a pair of snowboots designed to grip and plow through the snow as they walk, making hiking through the snow a much less slippy affair. A wide network of snowshoeing trails traverse Japan's snow regions and almost anywhere with a ski slope will offer either guided tours or snowshoe rentals. Just be sure to look for eco-conscious guides who don't disturb the local environment, or if you head off alone, be sure to stick to well-marked trails.
>> Learn about ski seasons around the world 
2. Chill out in an ice village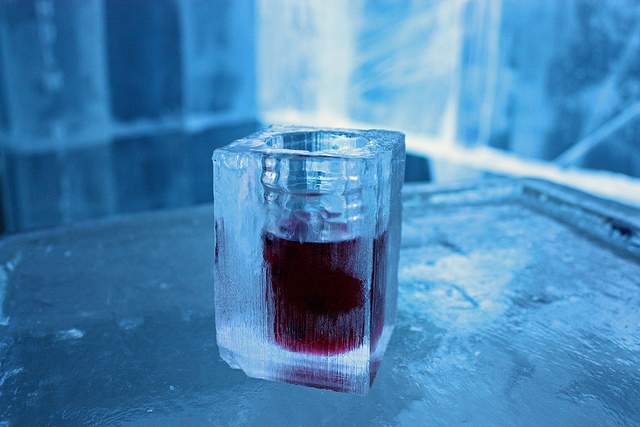 Taking the ice hotel to a whole new level, Japan's piece de resistance for the winter season is an entire village built on the frozen expanse of Lake Shikaribetsu in North Japan. Visitors can expect a host of frozen wonders including a fully furnished ice lodge, igloo houses, an ice theater, a giant ice slide and even an ice chapel, where you can slip a ring onto your other half's shivering finger. Or perhaps you fancy sipping an iced cocktail from an ice glass (hand chiseled at the Ice Glass Studio, perhaps) bought from a bar made entirely of ice. Whatever your thrill, as long as it's in the minus degrees, this is the place to find it. The village is open from late December through till March as part of the Alpha resort in Tomamu, Hokkaido.
3. Get steamy in a traditional onsen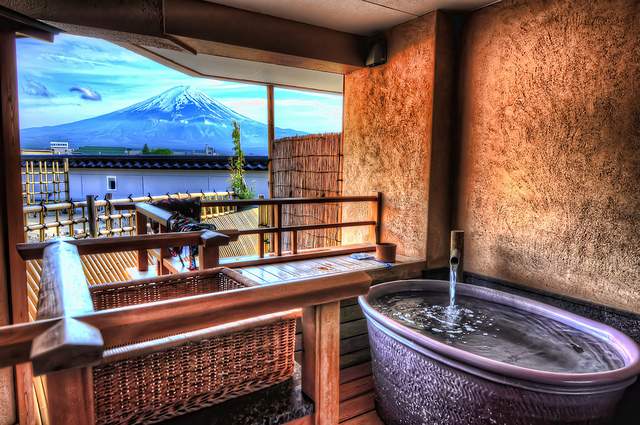 There's a good reason why every travel article featuring Japan harps on about visiting a traditional Japanese hot spring, known to the Japanese as onsen. Not only is it the ultimate cultural experience but it's also a rejuvenating and relaxing way to experience some of Japan's stunning winter vistas. Japan's volcanic ground has gifted the country with some 3,000 of these natural mineral baths and their locations couldn't have been better selected – rural, serene and, more often than not, tucked away in snow-covered mountain resorts. Winter is a great time to experience an onsen, when the snow-caked backdrop will make you appreciate the steamy bath all the more.
Visit a Ryokan (traditional guesthouse) for the full, luxury experience and if you get chance, pay a visit to one of the country's famed onsens like Dogo in Matsuyama, one of the longest standing onsens in Japan, or Ibusuki in Kyushu, that garners acclaim for its hot-sand saunas.
>> Book the Global Basecamps 13 Day Japan Explorer tour and experience a hot spring in Hakone 
4. Join in the winter festivities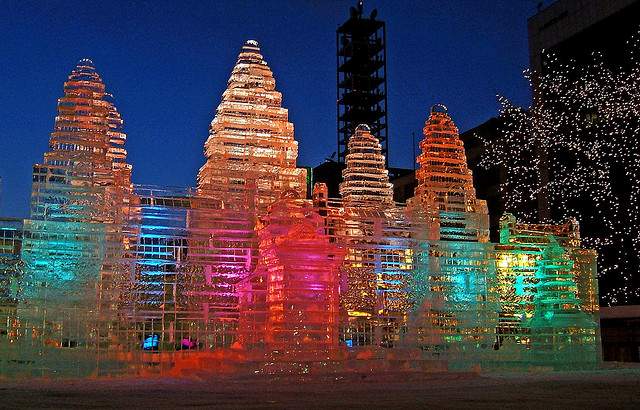 Japan's winter season brings with it a host of innovative festivals dotted around the country. The Sapporo Snow Festival in Hokkaido tops the popularity list, taking place in early February each year and hosting around two million visitors from all over the world. An exhibition of gigantic themed ice sculptures take centre stage, but there's also a range of winter sport events to entertain the masses featuring attractions such as a 12 meter long ice slide, snow rafting and bamboo skiing.
Similar sculptures draw a crowd at the Asahikawa Winter Festival known for its role as host of The World Ice Sculpting Contest and famed for spawning the world's largest snow sculpture as recorded in the Guinness book of records. For a more low-key event, head to Yokote Kamakura in Akita Prefecture where local festivities centre around 'kamakura' (snow domes) erected in ode to Suijin, the god of water – pass by one of the hundred odd Kamakura in mid-February and you'll be beckoned inside by one of the local children where you'll get to share sweet rice wine and mochi rice cakes with other guests.
>> Get tips for visiting Tokyo in winter 
5. Swap your skis for a dog sled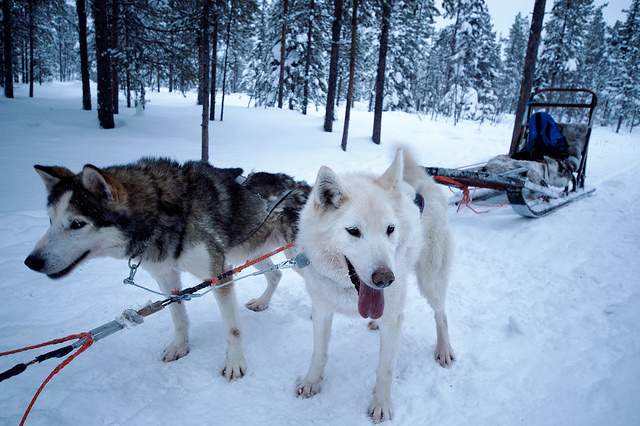 A trail of panting huskies hurtling through the snow followed by a sled full of squealing adrenaline-seekers may be an image better matched to tours of Lapland, but when it comes to wintry adventures there's little that Japan doesn't offer and dog sledding is no exception. A few places offer dog sledding activities but Asahikawa is one of the best places to give it a try (they even have custom-built seated sleds designed to be wheelchair friendly). With a backdrop that wouldn't look out of place in a snow globe and the sleds cutting fresh tracks into virgin snow, you better wrap up warm – these dogs can get up some speed!
6. Catch a frozen fish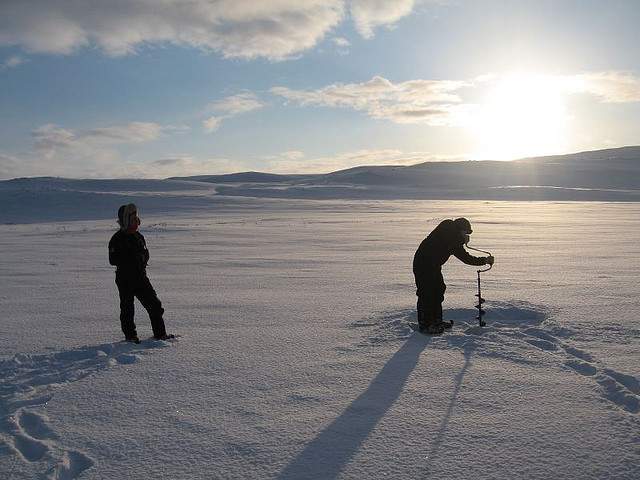 An iced over lake isn't enough stop the Japanese from fishing – they just go ice fishing instead. In fact, the winter months can get quite crowded out on the lakes, as hoards of hopeful fishermen camp out on the ice, catching tiny pond smelt from fishing holes drilled into the ice. If you don't fancy renting a rod and digging a hole in the ice yourself, you can simply observe, or sign up for a tour; you'll find several options for wannabee fishermen and they might even bring along a gas burner to cook up your catch on the spot.
>> Check out ways to save money in Japan 
7. Find a new way to go downhill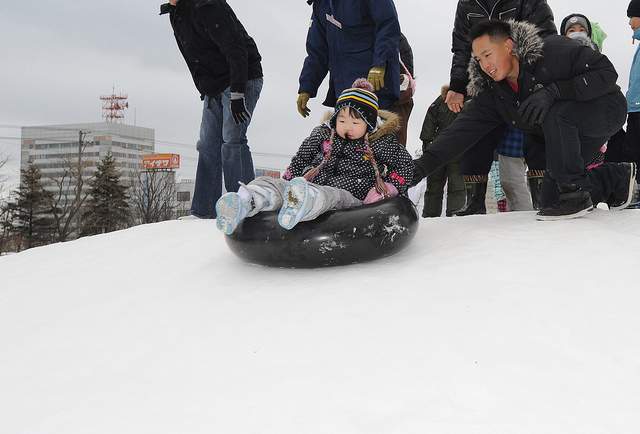 There are over 600 ski and snowboard resorts in Japan, but the options for gliding (or tumbling) downhill don't stop there – in fact, there are few things you won't find careening downhill throughout the winter season. The daring can try various varieties of sledding and tobogganing or for something a little more unique, there's always snow-tubing (speeding downhill in a giant rubber inner tube), snow-banana-boating (going downhill in a banana boat towed by a snowmobile) or snow-rafting (substitute the banana boat for a raft). Or if you prefer to stick with your skis, why not spice things up a little with a nighttime ski lesson? Check out Ski Japan for a comprehensive guide to snow resorts, accommodation and tours.
>> See the world's best hot springs for winter travel 
Winter is one of the best times to visit Japan, with the beautiful scenery and diverse activities mentioned above. On one of Global Basecamps' Japan custom tours you can enjoy a trip complete with skiing, remote mountain hot springs, delicious local cuisine, winter festivals, and any other adventure on your travel list. Their Japan tours range from off-the-beaten-path cultural experiences to luxury tours including ryokan stays in the bustling cities. Global Baescamps' Japan experts have spent years living in the country, allowing them to hand pick each destination, eco lodge, and day tour to provide a truly authentic Japan experience.
Read more about eco-friendly travel: 
Photos by: SteFou!, Fozzman, 4 Colour Progress, Autan, NilssonHarHund, Olegeorg, #PACOM