Sure, travel is not about the gear but about the places visited, foods tasted, and experiences shared.
That being said, why can't I part with the oversized backpack I have jammed under my bed that I trekked through Europe and Central America with or that archaic sleeping pad I called my bed for a year of travels through the American West?  These items are symbols of my travels and in some way helped shape my experiences.  So I guess I hold on to them for the same reasons I hang on to my photos and memories of these trips.
And this is what TravelGearBlog is about – helping you find the best travel gear that will make your journey so comfortable and easy it will weave its way into your memories of the trip.
I don't know what could be better than having a new useful, comfortable piece of travel for your upcoming trip except for maybe finding that piece of gear at a ridiculously good price.  We do recognize that although everyone likes picking up a new piece of travel gear, not everyone likes dishing out the cash for a new backpack, digital camera, tent, or iPad accessory.  So try one of the following ways to score travel gear at a more reasonable price and then have more money for your travels.
1. Follow TravelGearBlog for deal alerts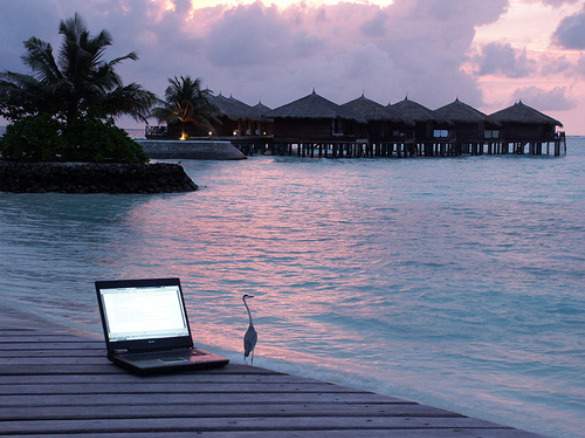 TravelGearBlog will be scouring the Internet for the best deals in travel gear and posting the most fantastic deals on TravelGearBlog.  To find you the best deals, we will weed through tons of gear newsletters, catalogs, and retailer sites so you don't have to.  Just follow us on Twitter or Facebook or our RSS feed to be alerted to new deals on TravelGearBlog.
2. Find ridiculously good deals at Steep and Cheap
If TravelGearBlog had to alert you of every time a stellar deal wound up on Steep and Cheap I would have to update the blog hundreds of times a day.  Steep and Cheap sells outdoor gear, one deal at a time and their deals are huge at anywhere from 50 to 80% off of suggested retail price.  These deals aren't just closeouts and overstocks but seriously awesome gear.
Don't say I didn't warn you but checking Steep and Cheap can become totally addicting and lead to impulsive decision making because you must act fast before the deal sells out.  To fuel the addiction, handy instant alerts can be installed in your browser and notify you of each new deal.
3. Use REI coupons strategically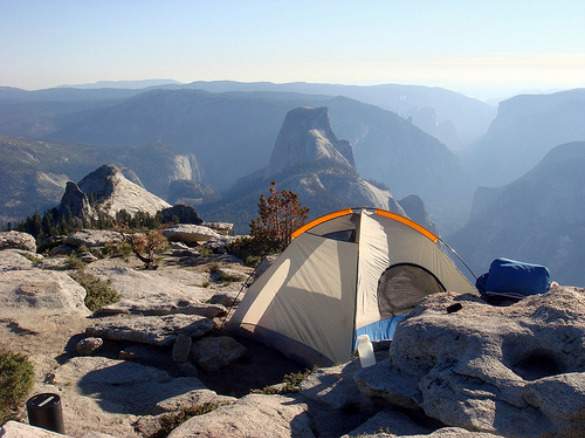 Purchasing a membership at REI may just be smartest $20 you have ever spent.  Not only do you receive a yearly dividend based on your purchases, but members also receive 20% off REI coupons through out the year such as during the Anniversary Sale in May.  I personally plan on making big purchases at these times to maximize savings like on a new handheld GPS, sleeping bag, or tent.
4. Buy and sell at Geartrade
GearTrade is an awesome online marketplace for buying and selling used and new gear.  GearTrade is like an e-bay for outdoor gear but better since it is free to post listings and the postings are good for one year.  The GearTrade staff handles much of the payment process and ensures that the buyer ships the product before receiving your payment.  The site is easy to navigate and you can search by brand name, sport, or percent off of retail price to find ridiculously good deals.
5. Peruse the Bargain Barn at Sierra Trading Post
Sierra Trading Post offers crazy discounts on name brand overstocks and closeouts.  I frequent the Bargain Barn where all items are marked off 60% or more off of retail price.  The Bargain Barn is a great place to hit up if you are on an extreme budget and looking for travel clothing like a new rain jacket or some technical pants.
6. Score a gear testing gig for a magazine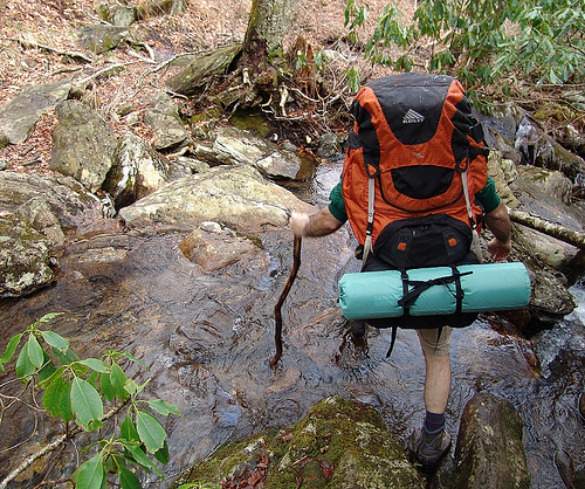 Ever wonder who reviews all that gear you read about in magazine and websites?  Well most of them are just readers that are active in the outdoors and have a little bit of knowledge about different products.  Sure these jobs are hard to come by and super competitive, but with free gear as the prize they are certainly worth a try.  Outside Magazine is currently looking for volunteers to review hiking and running shoes, equipment, and apparel as part of their Gear Army and Backpacker Magazine recruits gear testers yearly.
7. Get a pro deal from your favorite brand
Even if you are not a professional athlete you can still score pro deals on popular brands.  Maybe you are heading out for a round-the-world trip and plan on blogging about your experiences or maybe you are a hiking, climbing, or tour guide – just contact any outdoor company for details on their prodeal program and apply.  Some companies, such as Prana, even have an online application for their discount program.
8. Get coupons for signing up for retailer newsletters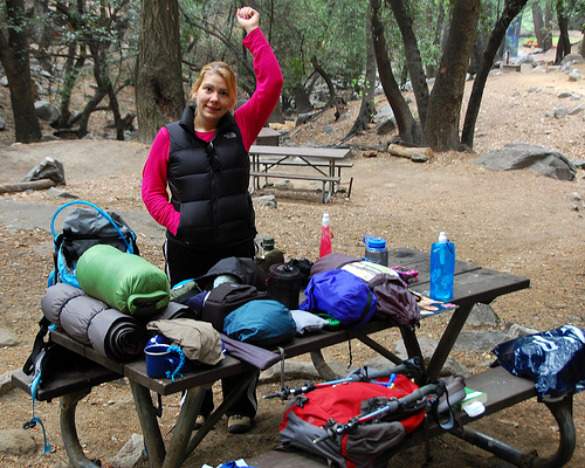 I only recently discovered that signing up for retailer newsletters brings a wealth of coupons to your inbox.  Companies like Prana, Horny Toad, Backcountry, Moosejaw, Altrec and REI all send coupons just for subscribing plus they keep you up-to-date on sales and special offers without seeming spammy.
Photos by: ames sf, Giorgio Montersino, zen, OctopusHat