The Blue Lagoon, waterfalls, glaciers, geysers, and volcanoes. Most travelers know the heavy-hitters when it comes to Iceland's attractions. But the small country has more than its share of natural wonders, geological anomalies, and beautiful vistas, and there's so much more to explore.
When it comes to places that make you realize just how small and insignificant you are compared the power of Mother Nature, Iceland tops the list. For country about the same size as the US state of Ohio, there's a whole lot of "wow" here, packed into every single one of its 39,768 square miles.  From diving into the depths of the earth to riding a very unique horse, here are nine experiences to make your visit to Iceland even more incredible.
Walk (or dive) between worlds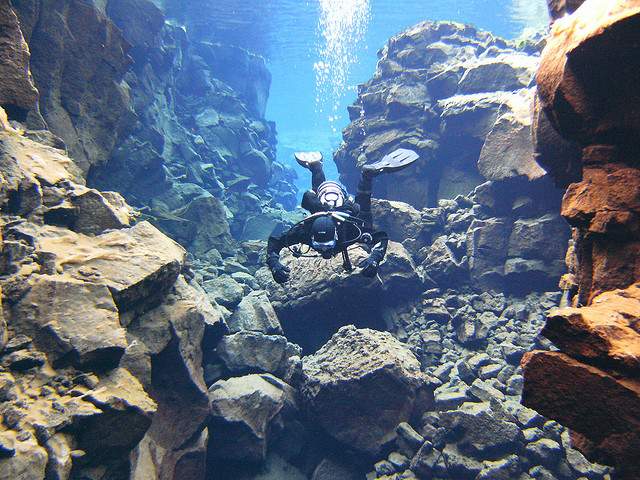 Iceland sits on the rift between the North American and Eurasian continental plates, two plates which are ever so slowly moving apart. The rift runs right through Thingvellir National Park, where the Almannagjá canyon presents a particularly striking visual –  a walking path runs right through the rift and is surrounded on both sides by vertical walls.
But the best view can be seen underwater. The rift runs under Silfra,a glacier-fed lake with some of the clearest water in the world. The water is so clear that as you snorkel above, you can almost imagine seeing down into the very depths of the earth as you peer into the underwater fissure. The water is a frosty 35-40˚F but dry suits keep you warm and help you float along the surface. And if you're dive certified, the experience gets even better. Divers can actually descend into the crack between the plates.
>> Read about more unexpected places to dive
Ride an Icelandic horse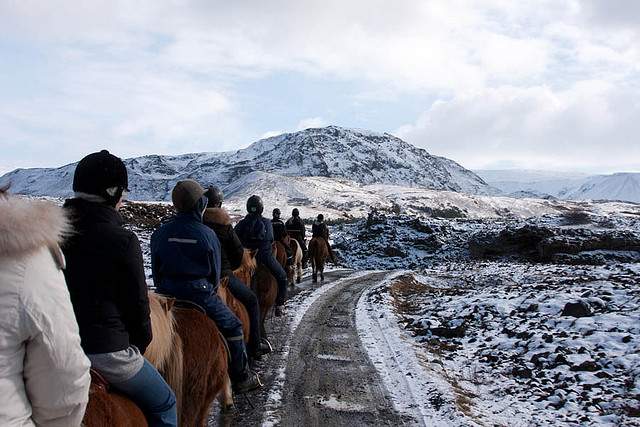 Even those who aren't avid equestrians shouldn't miss a ride on an Icelandic horse. Furry and friendly, short and stocky, cute and downright cuddly, the Icelandic horse is sure-footed and strong. Despite its small size, it can carry about three times its weight. But what makes the experience extra special – aside from the beautiful landscapes you'll likely be riding over – is the Icelandic horse's special gait, the tölt. Faster than a trot and much smoother, the tölt is a gait possessed only by the Icelandic horse, which has been bred in Iceland for nearly 1000 years.
While Icelanders relied on horses (for work, transport and even food) much more in early years than they do now, horses are still an important part of the culture. You'll see horse farms all over Iceland, even close to Reykjavik; it's possible to arrange for a day of riding at a farm just outside the city and usually the tour includes transport as well. To feel like a real Icelandic horseman, come during the fall and join a round up, when a farmer's horses or sheep are brought down from the mountains to stay the winter at the farm.
>> Discover the best travel experiences for horse lovers
Party like an Icelander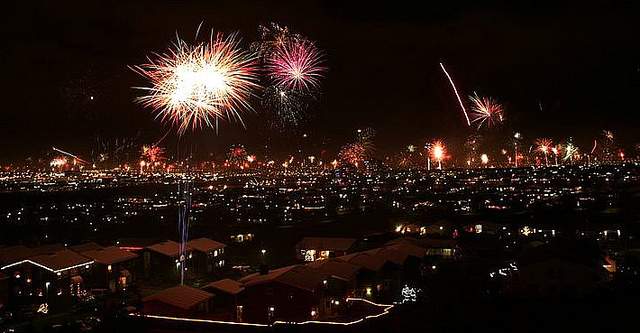 Reykjavik has a well-earned reputation as a hard-partying city. On Friday and Saturday nights the clubs get busy around midnight and can stay packed until 4 or 5am.  And that's just a typical weekend. If you come for one of the city's festivals or events, like the Icelandic Airwaves music festival, the Gay Pride Festival (which about 1/3 of the country's entire population attends) or Beer Day (the celebration of the repeal of the 75-year beer ban on March 1st), you'll really see how it's done. But perhaps one of the best days to be in Iceland is on New Year's Eve, when it seems every soul in Reykjavik lights off thousands of fireworks and the city skyline is set ablaze with a pyrotechnic light show.
>> Learn more about festivals and holidays in Iceland
Stay up all night under the Midnight Sun. . .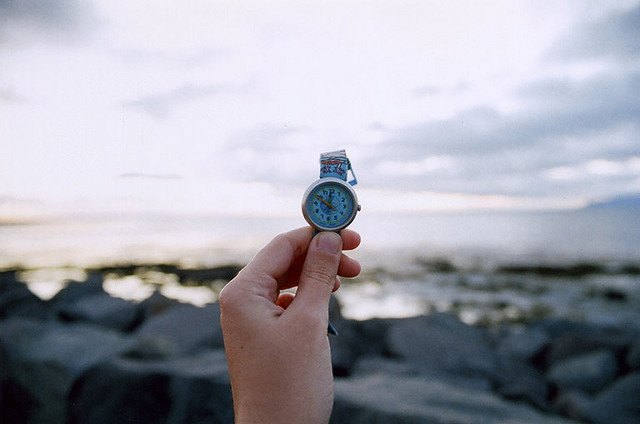 From mid-June to early July, the sun only sets for 2-3 hours in Reykjavik, and for even less time further north. If you've only got a few days in Iceland, the extra hours of daylight can pack a big punch, allowing more time for driving the Ring Road, hiking, and exploring the beautiful landscape of Iceland. Or, it just means you'll need to bring your sunglasses for when you stumble out of a Reykjavik bar at 4am.
>> Read more about the Midnight Sun in Iceland or check out the best places to experience the Midnight Sun
. . or take in the spectacle of the Northern Lights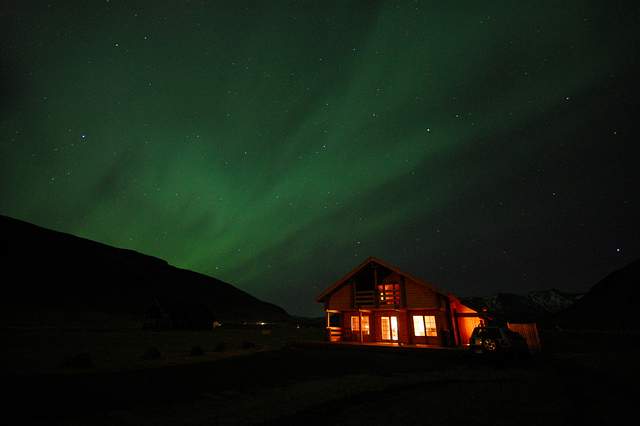 While summer in Iceland means a day (nearly) without night, winter nights are spectacular in their own way.  From September to March, solar activity creates frissons of color that can be seen in the sky on clear nights. While many people strike out in their quest to see the lights as conditions need to be just right, those that get lucky will be treated to a color and light show unlike any other, set against the backdrop of Iceland's rugged landscape.
>> Experiencing the Northern Lights in Iceland  or read about other great places to see the Northern Lights
Tempt your taste buds with traditional Icelandic food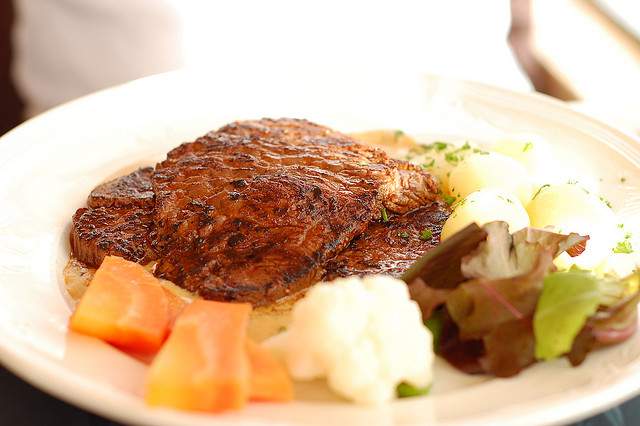 In early days, Icelanders had to make do with what was available locally…and that means they had to get creative. While the bounty of the Atlantic – lobster and dozens of varieties of fish – may be familiar foods, other Icelandic delicacies require a more adventurous spirit. If you're so inclined, you can sample foods like whale (above), puffin, reindeer, boiled sheep's head, fermented shark, and horse. Many restaurants in Reykjavik offer these dishes; to sample them on a smaller budget try Tapas Barinn, which offers small portions of these dishes. Or stick to some of the more delicious traditional Icelandic foods, like skyr (a tangy yogurt-like cheese) or plokkfiskur, a rich and hearty fish dish.
>> Read about weird delicacies from around the world
Conquer the great outdoors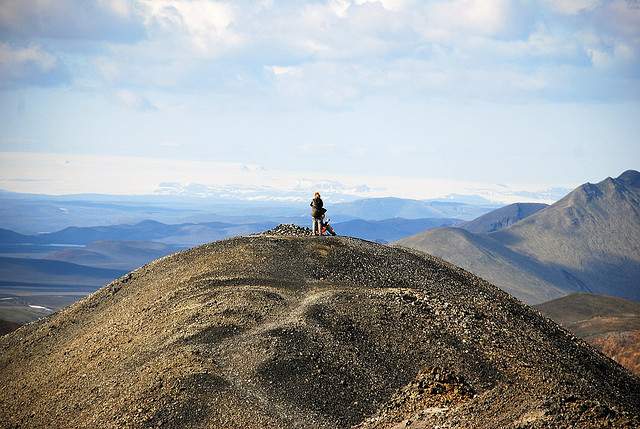 Iceland's landscape practically begs to be explored, and there are plenty of ways to do it.  Go skiing in the mountains, try dogsledding on a glacier, kayak in a fjord, or climb a volcano. Ride an ATV through the barren highlands or learn to drive a super jeep through a river.  Walk on a glacier, crawl in a cave, hike over moss-covered lava fields, or stand behind a waterfall.
If you're well-outfitted and have experience in back-country hiking or camping, you can explore much of Iceland's geography on your own. But if you're more interested letting someone else lead the way (and provide the gear), there are dozens of tour outfitters who will handle all the details for you.
>> Read more about day tours in Iceland
Soak in a hot spring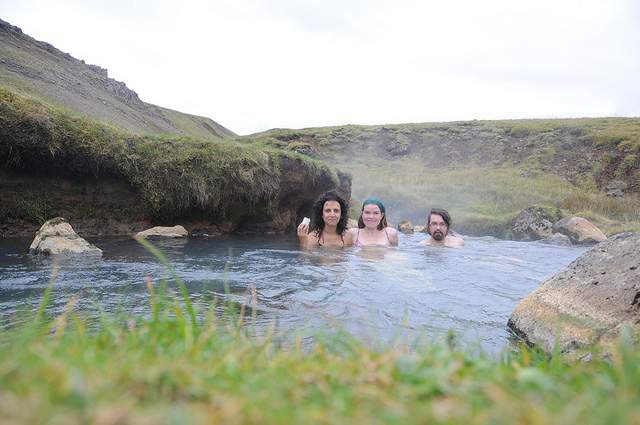 Think of hot springs in Iceland and one iconic image comes to mind: the steaming aqua waters of the Blue Lagoon. As Iceland's most famous attraction, it's well worth visiting, but it shouldn't be your only hot spring experience in Iceland.  All that crazy geothermal activity in the country means that there are hot springs – natural springs, which the Blue Lagoon is not – hidden all over. And while some are far too hot to put even a finger in, a few are the perfect temperature for a private soak… if you can find them.
For help, join up with My Reykjavik tours, which offers small group guided hikes from Reykjavik to a small spring near Hengill. Here a boiling spring meets a cold river, cooling the pool down to tolerable temperatures. The guided hike includes dinner and drinks and takes place under the summer Midnight Sun. To get wet without leaving the city, you can hit one of the public pools or take a dip in the geothermal beach at Nautholsvik. Unlike the rest of Iceland's beaches, many of which are black sand and far too cold for swimming, this one is heated by hot water flowing into the bay.
>> Learn about the world's best hot springs
Take a spin around the Ring Road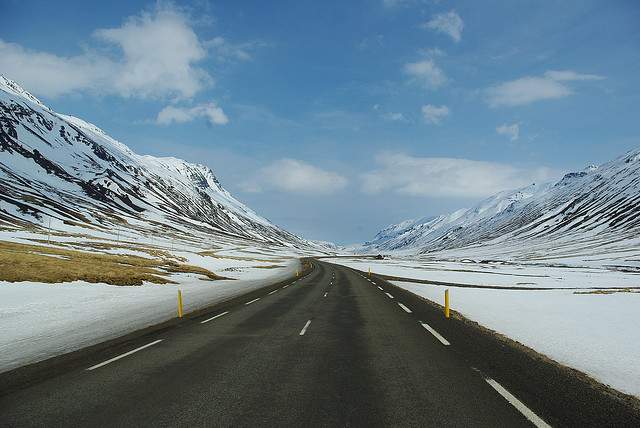 The 832-mile (1338 km) Ring Road which circles Iceland is undoubtedly one of the world's best road trips. And while you can see quite a bit of Iceland's appeal within a short drive of Reykjavik, you'd be remiss not to hit the road for at least a portion of your trip.
Drive the country's south coast to the black sand beaches of Vik or to the glacial lagoon at Jokulsarlon. Explore the winding roads and jagged coastline of the remote Westfjords or check out "Iceland in miniature" on the 50-mile (90 km) long Snaefellsness Peninsula. Head to the tiny fishing village (and center for whale watching) of Husavik, or venture into the rugged and largely uninhabited interior. With volcanoes, fjords, waterfalls, canyons and surprises around nearly every corner, driving in Iceland is an attraction unto itself.
Ready to go? Book flights to Iceland or read more about travel in Iceland: