For many travelers, sampling a destination's beer or wine represents an integral part of the experience abroad. For others, it is adventure sports that get them excited about going to exotic locations. But what if you want to do both? No need to despair, there are places to combine it all. Whether you enjoy beer or wine, surfing or paragliding, there is a destination to do it. Here are 10 of the best places to taste alcohol and get an adrenaline kick from an adventure sport. Just a recommendation: you might want to do bungee jump first before having a drink.
[social]
Colchagua Valley and Pichilemu, Chile: Wine tasting and surfing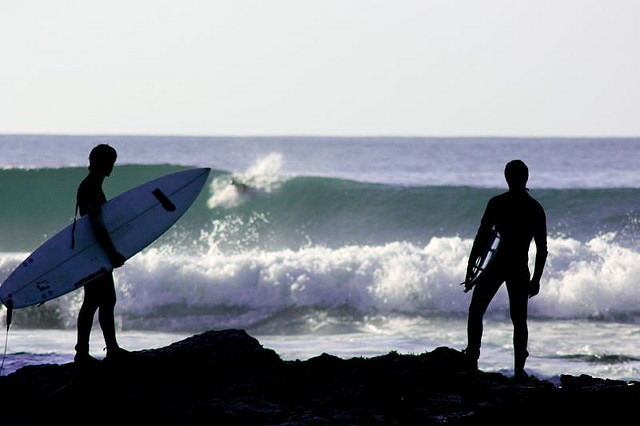 Use the capital of Chile, Santiago, as your home base if you want to alternate between wine tasting and surfing. To sample some delicious Chilean wines, head to the Colchagua valley, where you will find lots of wineries. Colchagua is situated about 150 kilometers south of Santiago and you can easily make it there in a day and back. Be prepared for warm and dry weather when visiting the valley. If you get too hot, stop for a rest along the Tinguirica River and hang your feet in the water.
Between the Andes and the Pacific ocean, there exists a variety of diverse microclimates with different kinds of soils. This range of environmental conditions provides the home for numerous vineyards and wineries. Specifically, the wineries specialize in Cabernet Sauvignon, Merlot, Syrah, Carmenère and Malbec wines. Check out the Ruta del Vino website ("Ruta del Vino" literally means wine route) for an interactive map of the Colchagua area and where the different wineries are situated. The website also offers information on wine tours, hotels and restaurants.
The town of Pichilemu, in turn, will provide the ideal location for you to go surfing. The town is located about three hours drive southwest of Santiago. Both locals and tourists come here to Pichilemu and consider it the most famous surf town in the whole country. Especially well-known is the Punta de Lobos, literally meaning the wolves' point. Here, you will find waves as high as six meters, so come prepared. If you are not that experienced, head to La Puntilla (literally meaning the little point, located at the front of the Park Ross) or El Infiernillo (literally meaning the small inferno, located 500 meters to the south of La Puntilla) instead. Several surf schools, such as La Ola Perfecta, and Lobos del Pacífico, are located nearby. Operators such as Discover Surf Trips offer surf trips and camps for all levels.
>>Check out airfare to Chile
>>Find a hostel in Chile
>>Check out our Chile adventure tours.
Mendoza, Argentina: Wine tasting and white-water rafting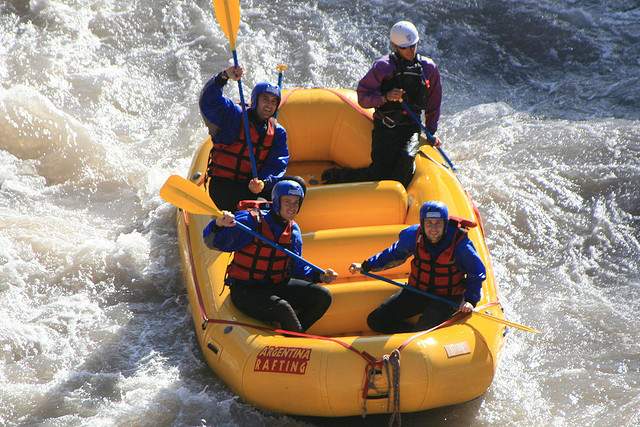 The region of Mendoza is famous for its red wine, Malbec. The city center can serve as a home base for you to wine taste in another city, Maipú, which is just a bus ride away. Here, you can rent bikes and ride from one winery to the next, sampling the specialties of each. This includes not only wine, but also small snacks and olive oil, which is produced in the region as well.
Some recommended wineries include: Bodega Ruca Malen, Bodega Nieto Senetiner, Bodega Norton, Bodega Tapiz, Alta Vista Wines and the La Garde winery. If you have enough money to spare, you can even stay at a wine lodge, the most luxurious being the Cavas Wine Lodge.
On another day, take a day trip to Potrerillos, a small town just 40 minutes away from Mendoza City. Argentina Rafting, for example, will pick you up at your accommodation in the city center, and take you to Potrerillos. In the midst of the mountains, you can take part in numerous adventure sports, including white-water rafting down the Río Mendoza.
>>Book a hostel in Mendoza
>>Check out our Mendoza Travel Guide
>>Read Wine Tasting in South America: Where to Go and What to Try
>>Check out our Argentina adventure tours
Boulder, Colorado: Breweries and mountain climbing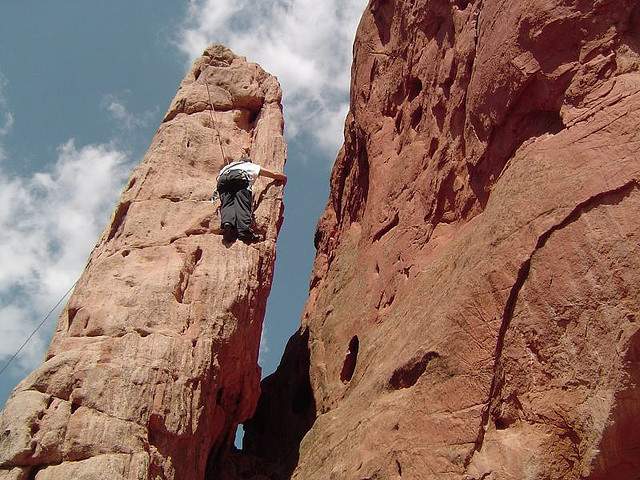 Should you prefer beer over wine, head to Boulder, Colorado. Colorado began establishing itself as a leading beer brewing location all the way back in the early nineteenth century. Over time, the area has developed into a place that is home to both large breweries and smaller craft breweries, which limit the amount of specialty beers that they produce. Most of the breweries offer tours of their facilities as well as beer tastings. Thus, on a visit, you could find yourself getting to know the brewing process and then sampling anything from a traditional beer to a version tasting of chocolate or strawberry, for example.
To find out more about the specific breweries in Colorado, check out the Colorado Brewer's Guild before you go. A partial, but quite extensive, list of Colorado breweries is also available here. And once you are actually in Boulder, you can also pay the Brewers Association a visit in person; it's located on Pearl Street.
To get your adrenaline pumping, take climbing classes at the Colorado Mountain School. From beginner to intermediate to advanced, there are courses offered for all levels. If you want to specialize even further, consider the Top-Rope anchor clinic so that you can really assess site hazards. Or how about a multi-pitch clinic? This way, you'll hit the rock knowing what to do.
>>Book a hostel in Boulder
>>Check out our Boulder Travel Guide

Burlington, Vermont: Breweries and skiing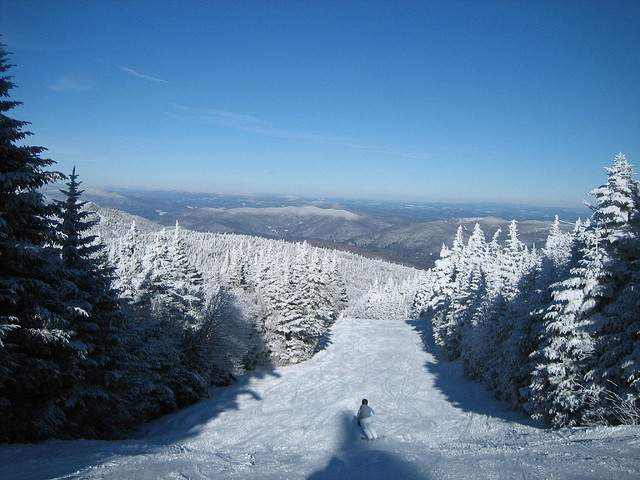 The city of Burlington can serve as an ideal starting point to visit some of the local breweries. At one of the Burlington Brew Tours, for example, you can find out all that you ever wanted about beer and brewing. But more than just listening to a beer expert talk, you will be able to taste not only the raw ingredients, but the final outcomes, too. This way, you will leave knowing the difference between a Pilsner and a Stout, for example.
On another day, enjoy the landscape. There are numerous resorts all over Vermont that offer both alpine and Nordic skiing. The Magic Mountain Ski Area, for example, is particularly great for those who enjoy going off-piste. If you prefer to stay on the trail, no need to despair. The Magic Mountain Ski Area offers skiing and snowboarding slopes, whether you are a beginner or an expert. Those who have never tried snow tubing can do so here, too. Check out Ski Vermont for information on other resort areas.
>>Read the Burlington Travel Guide
>>Check out our USA adventure trips
Cape Winelands, South Africa: Wine tasting and shark-cage diving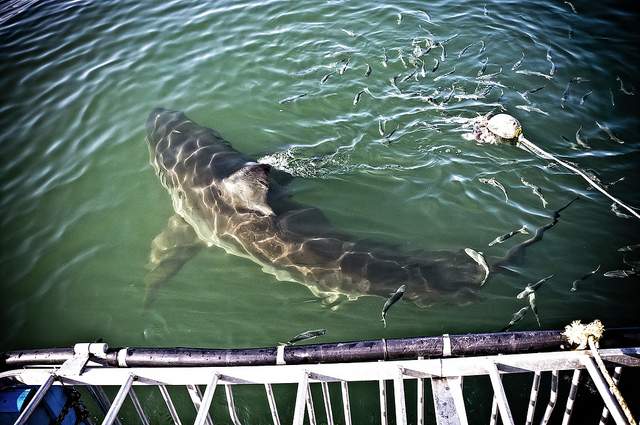 Let Cape Town be your home base for wine tasting and shark-cage diving. You can stay in the city center and no matter what day of the week it is, a guided tour can pick you up right at your hotel. From there, you can go wine tasting at four different estates in the Paarl, Franschoek, Stellenbosch, Fairview and Villiera regions. The tour company selects the best estates to visit for each day of the week. After touring the cellars, you not only get to taste wine but cheese, too. And after that, they take you back to Cape Town (just to be sure you don't drink and drive).
The White Shark Diving Company, in turn, will take you shark-cage diving in Gansbaai. Again, you will be picked up and dropped off directly at your hotel in Cape Town. For the day, the White Shark Diving Company will also provide you with like wetsuits. Add to that a skilled crew as well as a videographer who will document the entire experience. On board, you will also receive drinks. Before and after diving, you will also get some light snacks at a restaurant with views of the Kleinbaai Harbour. And just so your friends believe you did all that when you get home, you will be given a completion certificate before you leave.
>>Find cheap flights to South Africa
>>Check out our South Africa travel site
>>Book a hostel in South Africa
>>Book a South Africa adventure trip
Queenstown, New Zealand: Wine tasting and bungee jumping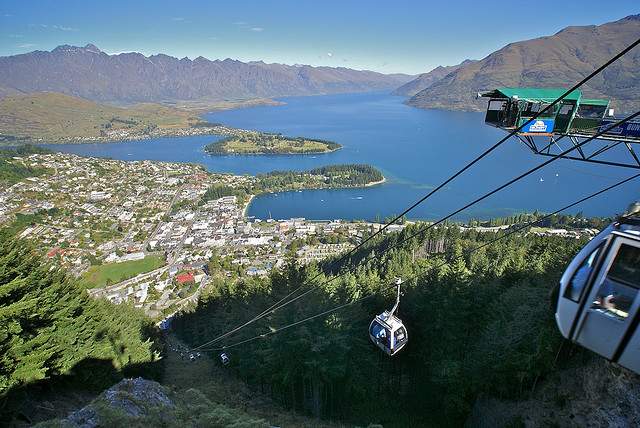 Ever wanted to taste over 80 wines?  Wine Tastes: New Zealand Wine Experience makes it possible and all that, right in the center of Queenstown. Whether you prefer Pinot Noir or Gewurztraminer, you can try a sample on the tours this company offers. And just so the alcohol doesn't get to your head too quickly, you are also provided with delicious cheeses to accompany the wine.
But before you go all out on the wine, go bungee jumping. The Kawarau Bridge is home to a 43-meter bungee jump and claims to be the very first bungee jump in the world. Whether you enjoy jumping with a partner (tandem) or by yourself, you have the option of doing either here. After that, you can decide whether to bob above the water, touch it, or be fully submerged in it.  There are plenty of other adventure activities located in and around Queenstown, including the Nevis bungee jump at 134 meters.
>>Book a hostel in Queenstown
>>Find a flight to Queenstown
>>Book an adventure trip in New Zealand

Munich, Germany: Beer tasting and summer sledding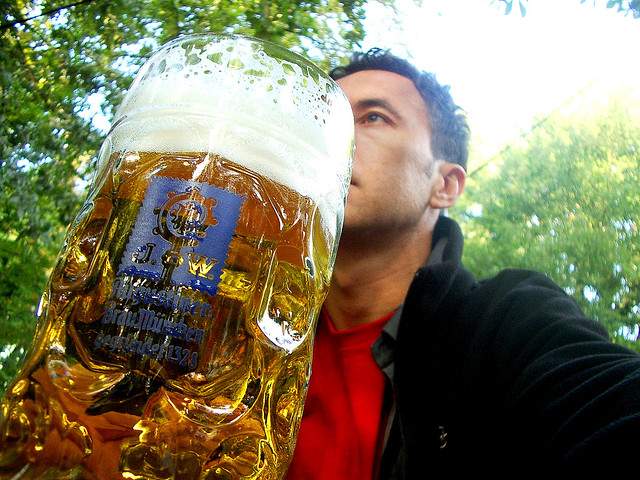 Beer can be tasted year-round in Munich. Naturally, an ideal time is Oktoberfest, where you can head from one beer tent to the next and sample the brews from over 14 different breweries. But since the tents fill up fast, you might need to consider other options. One of them is the official beer bike, where you get a group of friends together and pedal all around the Englischer Garten while sipping beer. Another option is to take an official tour of one of the breweries.
To get your adrenaline pumping, take a side trip to the Blomberg, a mountain about an hour away from the city center by car. If you are visiting during the summer, you can take a lift up the mountain (or hike if you are up for it) and sled back down with the Blomberg Rodelbahn on a luge on wheels.  This tobaggan run is the longest in Europe at 1286 meters long and is open from March to early November. Make sure you hit the breaks in time!
>>Read this Guide to Munich's Oktoberfest
>>How to Travel Like a Local in Bavaria
>>Find a cheap flight to Munich
>>Check out our adventure trips in Germany 
Loire Valley, France: Wine tasting and mountain biking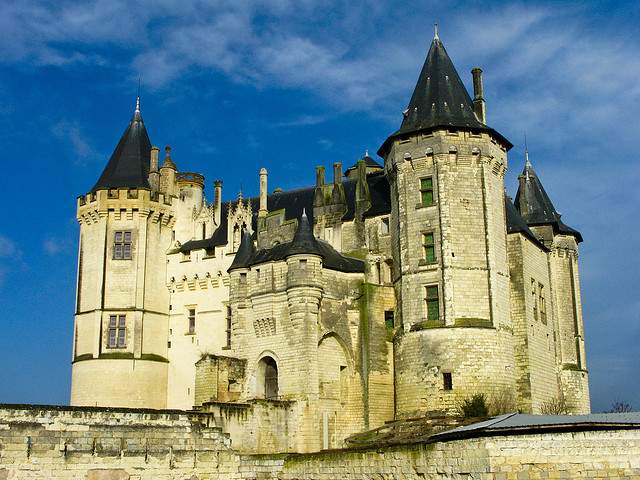 If you enjoy immersing yourself in nature and culture, the Loire Valley is the place to go. It is a region filled with castles (chateaux in French), and those who enjoy mountain biking can ride across the hills from one castle to the next. U-Tracks, for example, offers a six-day cycle tour, which takes you from Blois to Amboise. On your way, you can enjoy the sight of the beautiful countryside, including numerous orchards, estates and former hunting grounds.
After a full day of biking, sit back, relax and enjoy a glass of the local wine at one of the many wineries. If you're too tired for a tour of one of the vineyards, just pick up a bottle at a local store. Whether you enjoy red, white, rosé, still, sparking, sweet or dry, the Loire Valley has something to offer for everyone's tastes; after all, it has a series of different climates and soils, which come together to make some of the best wine in the world.
>>Check out the WhyGo France site
>>Read more about Loire Valley, France
>>Book an adventure trip in France
Granada, Spain: Wine tasting and paragliding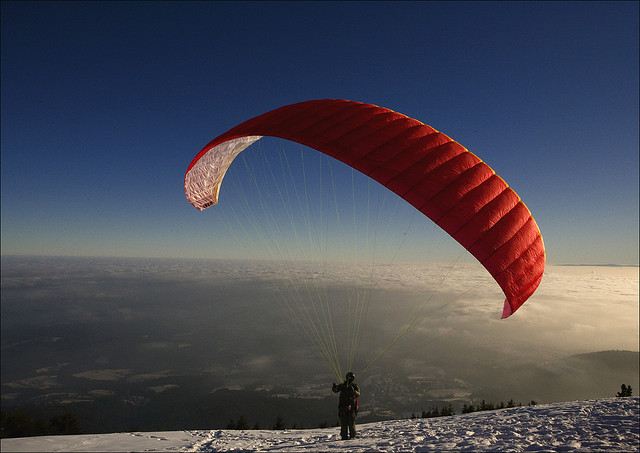 In Granada, you can start the day off in the sky. The region offers flying types from high mountain cross-country and flatlands to ridge soaring and acro. Just make sure you are not scared of heights since take off usually starts at 1200 meters.  Fly Granada lists schools throughout the region, such as Draco S.L. or Horizonte Vertical.  Talk to the instructors and find out which kind of flight is right for you, especially if you are new to paragliding, .
After that, take a day off to explore the wineries. A Traditional Winery Tour, for example, lasts about two hours, and allows you to visit a wine cellar in El Valle de Lecrin, the Sierra de la Contraviesa, situated between Sierra Nevada and the Mediterranean Coast. Here, you will be able to see how wines are bottled and labeled, in addition to finding out more about the aging process. When you book the tour, a return transfer to and from Granada is included.
>>Book a hostel in Granada
>>Check out these free things to do in Granada
>>Book an adventure trip in Spain
Lake Biel, Switzerland: Wine tasting and hiking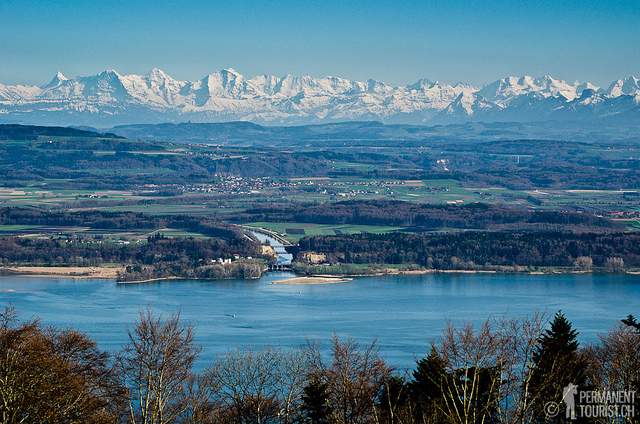 If you love lakes and languages, Lake Biel is the place to go. Switzerland is unique in that it has various areas where different languages are spoken, and Lake Biel is the area where the French and German regions come together. The area around the lake is especially beautiful and mountainous. It is along these terraces of the Jura Mountains that wine is grown.
An ideal way to get to know more about the area's wine making process is to hike from Biel to La Neuveville. This trail is in fact called the Vineyard Way. Along it, you will find countless signs that tell the story behind the wines that are grown here. If you make it to Ligerz, be sure to stop at the Wine Museum to educate yourself even further. Then, if you are eager to actually taste the creations, head to the Wine Tasting Center Viniterra, which is located in Twann. Further wineries are listed here. For more information on hiking trails, in turn, check out My Switzerland. Here you will find information on the route from Biel to La Neuveville, as well as two other routes that are particularly interesting for wine enthusiasts.
>>Check out our Switzerland Travel Guide
>>Book an adventure trip in Switzerland
Read more about adventure travel and beer and wine tasting: 

Photos: realight, Djibouti, Mo_Mack, wseltzer, vic.bergmann, mat79, Erman Akdogan, trixnbooze, wolfgangfoto, Mark Howells Mead.