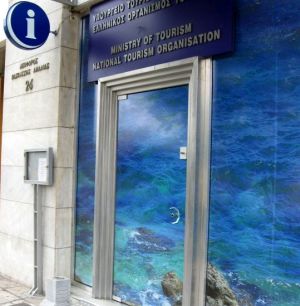 The pickpockets of Athens are waiting for their victims – the tourists. Actually, they arrive in increasing numbers every day now, loaded with money and their heads full of ideas about Greek history, determined to track down the very roots of our civilization. In today's Athens, this combination can be ruinous.
At first glance, it's like an annual festival for redistribution of income – the poor steal from the rich – at venues generously spread all over town. In every cafe, people exchange stories about the creativity of the pickpockets. The main venue is no doubt Omonia Square, a mix of heavy traffic, sexual services for sale, hotels pouring out tourists, their carelessness turning Omonia into a double pickpocket paradise – the ground level and the underground Metro station.
At a second glance, what truly happens is that the poor steal from the weak. Any kind of weakness will do – physical handicap, old age, small stature, single traveler, map reader, the absent-minded type – spotted immediately by trained eyes, whose owners operate alone, in couples, with a few friends or in close-knit families. The youngest boys are possibly hired to steal by some mastermind in their home country, offering them travel and a network. They could be from neighboring Albania, Bulgaria or Rumania.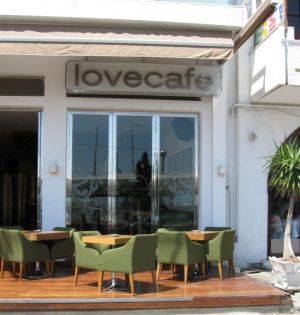 It may sound incredible that pickpocketing could receive governmental support, but it does – not financially, rather in the form of infrastructure. Take the walls downstairs which effectively hide several of the lifts to street level, making it the perfect scene for a family attack, in which each member has a predefined part to play, an example of cooperation across the generations, also when it comes to making themselves scarce. Rounding it off with a good laugh at the authorities.
Greece has traditionally been synonymous with safe travel among honest people. Every traveler seemed to have a story to tell about things they had lost or forgotten somewhere, how they didn't believe their own eyes when they got it back next time they arrived. Even Athens has been considered a safe city, where stealing from the tourists was unheard of, they were guests to be treated with respect. Those were the days when borders were closed.
Immediate Welcome
An elderly lady and I accompany each other from the airport to Omonia. We find  one of these half-hidden lifts. Two young beauties pretend to be interested in where we come from. Small groups of people draw near, all of whom seem related somehow, except a fair-haired young man in the background. He is my guarantee that the situation is safe. I proceed to the back of the lift, barricading myself behind my yellow suitcase, just in case.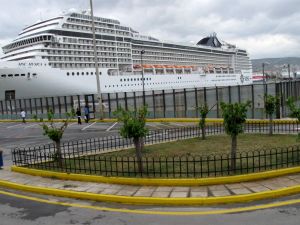 Suddenly there is wild commotion – people pressing and pushing to get in, with the elderly lady in the middle of it all. She doesn't hear my warning that we are in trouble. "They just help me!" she says. Seconds later, the helpers are gone, and with them the blond guy who works as bait, allowing him to purchase drugs. Our hands get feverish – my own pockets are intact, the lady is missing 800 euro, passport and all her travel documents. The local police receive us with tired eyes, to the accompaniment of a howling handcuffed junkie.
There is all the difference in the world between the paradises in blue and white promoted by GTO – The Greek Tourist Organization – and the harsh reality of Omonia. However, the Ministry of  Culture thinks otherwise, they simply keep quiet about the risks facing today's tourists. "Politicians are all the same!" people tell me, revealing their frustrations that three political families – Karamanlis, Mitsotakis and Papandreou – constantly dominate Greek politics.
One evening, I meet a former Greek Minister of Culture – rising marble white out of a flowerbed at the busy Amalias Avenue – the late Melina Mercouri. She was different, although her family as well was dominated by politics, her grandfather was a popular Lord Mayor of Athens. But Melina became a celebrated actress, whose career took a new turn with the arrival of the Military Junta 1967. She fought them bitterly from abroad – exiled.
Day of Rest
"Why do you keep asking about Melina Mercouri?" Greeks get irritated when your concern is different from theirs. But they cannot trivialize the fact that Melina has in my eyes always been the personification of Greece, since I saw her play Ilya, the Piraeus prostitute immortalized in "Never on Sunday", a lady with principles, a rasping voice and eyes as deep and large as the ocean – resulting in Best Actress Award in Cannes 1960. If  Melina were still here, the pickpocket issue would surely have landed on her table, and I can't help pondering what actions she might have taken.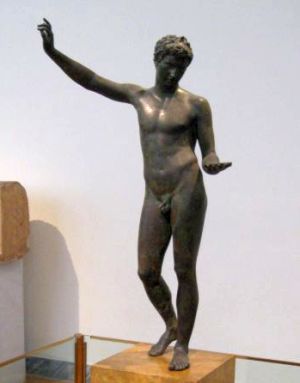 Among the achievements of Melina Mercouri is the arranged return of the Parthenon Marbles from the British Museum, only awaiting the completion of a delayed New Acropolis Museum. Few of us are aware that she was also the initiator of an already established tradition – the annual election of a European Capital of Culture. She worked with natural confidence on national and international levels. The pickpocket issue is a tricky one, which she would certainly have appproached with openness and trustworthy information about the actual risks that do face tourists in Greece, helping potential travelers around the world to include or exclude Athens.
With open borders, information is one of the few weapons available, hardly effective on the pickpockets, though. To accuse them of ruining the image of Greece, would make no impression on them. Hearing about an increased police presence might stress them, especially if the police were granted more powers, which would really be an act of balance, as the police presence could cause anxiety among the tourists, by reminding them of a military past. One last strategy could be negotiations with the criminals' home countries to tighten their control wherever possible. Not forgetting the possibility of tearing down the stupid walls in the Omonia Station, of course.
Greek cultural heritage belongs to the world and attracts millions of travelers every year, including fortune hunters with a disgusting habit of slipping their fingers into other people's pockets and bags. Getting rid of them is an impossible mission – as it was for Melina Mercouri – but it could have been a brave start had she only persuaded the pickpockets to keep their fingers in their own pockets one day a week and solemnly swear: "Never on Sunday!"