From the hard-drinking Vikings to the Carlsberg empire, Denmark is one of the world's most beer-friendly nations. Started in the 1840s, Carlsberg became so successful that its founders, politically ambitious J.C. Jacobsen and his more esoteric son Carl, were able to finance some of Copenhagen's grandest architecture.
In addition to funding the Little Mermaid statue and the art museum Ny Carlsberg Glyptotek, the Jacobsens transformed their own brewery into an architectural wonderland. Located in the south-western Copenhagen suburb of Valby, the old Carlsberg brewery is now a rapidly-developing cultural district. Beautifully intimidating, the striking masterpieces include the colossal elephant gates and 184-foot winding chimney, ordered by Carl Jacobsen to prove an industrial chimney could still be an object of pure beauty.
On the other side of town, the whimsical sight of a huge Tuborg bottle (pictured) welcomes visitors to Hellerup, looking all the more incongruous now that the neighborhood is home to diplomatic families, a gateway not to beer drinkers but to Zealand's "whiskey belt" of exclusive residences.
When Carlsberg acquired rival Tuborg in 1970, it meant a virtual monopoly for Danish beer. While appreciating the artistic contributions Carlsberg has funded, the new microbreweries springing up over Denmark fills us with excitement for more interesting and less lager-filled times.
Small-scale beer production helps local communities to thrive, bringing visitors to forgotten towns and promoting local farmers by using their resources to produce unfiltered brews from ancient recipes. Here are five breweries (known in Danish as bryghuse) located in different parts of Denmark you can visit to sample local scenery, perhaps take in a tour, or enjoy a pint in the bar or restaurant.
Svaneke Bryghuset, Bornholm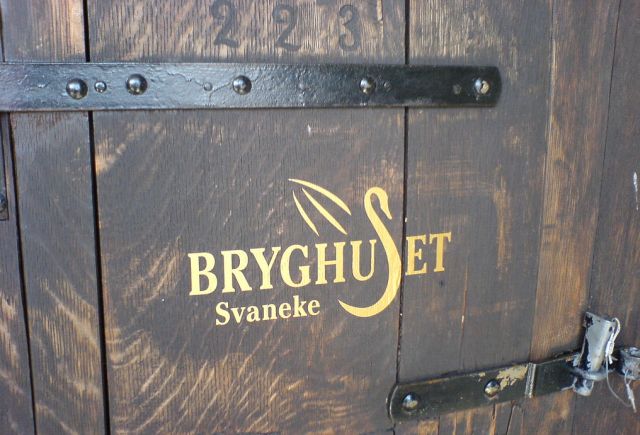 Svaneke might not list any organic brews among its prize-winning, unfiltered lagers, stouts and ales, but being based on Bornholm is criteria enough for its commitment to small production values and sustainability. This entire island, found in the Baltic between Sweden and Poland, is rich in natural resources and boasts a thriving network of local farms and food businesses marketing products unique to the isle. There are no tours offered at the brewery but the small market town – considered the best preserved on the island – has plenty to offer the visitor, including a working harbor and photogenic colorful houses and windmills. In the town's old square is Svaneke Bryghuset's restaurant, its gigantic 1000-liter copper boiler taking pride of place. Enjoy traditional Danish dishes served with a cold glass of locally-brewed beer, then pop next door for pudding at the nostalgic chocolate factory.
Svaneke Bryghus Restaurant, Svaneke Torv 5, Svaneke; Open daily
Bryghuset Braunstein, Køge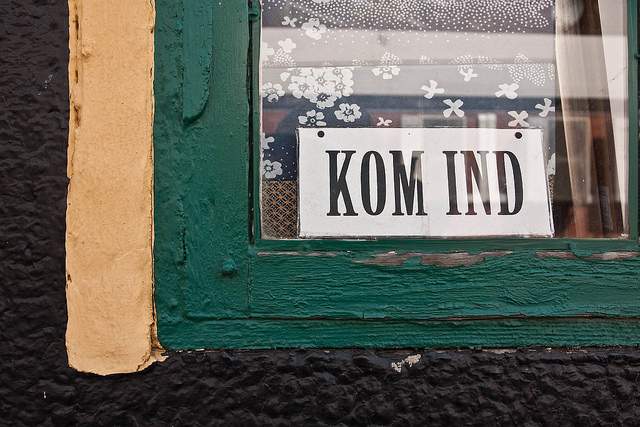 Known for its whiskey as well as its brews, the Austrian-sounding Braunstein is in fact 100% Danish-owned and situated in the fishing town of Køge, right next to the harbor on the wide bay south of Copenhagen – the rooftop of the brewery is within sight as you get off the train in Køge Station. Brewery tours and tastings are offered if you book in advance.
In 2006, the Braunstein brothers bought the Naesgaarden estate on Bornholm near Allinge, where the firm now produces an organic, carbon-neutral range of beer, cider, juices and ice teas. The brewery also runs a small guest house, two minutes away from a small beach and with breakfast served in the garden under the apple trees used for Naesgaarden's own cider.
Bryghuset Braunstein, Carlsensvej 5, Køge; guided tours to be booked in advance.
Skagen Bryghus, northern Jutland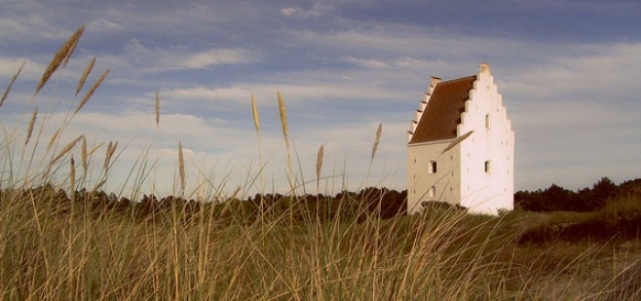 Skagen perches on the northernmost tip of Denmark and is well known for its turn of the century artists' colony that transformed a small fishing village into a tourist town famous for its unique quality of light. An old electric works from 1918, Skagen Bryghus was established in 2005 and specializes in IPAs, pilsner lagers, and a strong porter. As is traditional in Denmark, they also brew seasonal beers, including the ubiquitous Christmas and Easter beers. Buy beer direct from the brewery in two or three-liter bottles, eat in the brewery's own restaurant or book a one-hour guided tour, including tasting session. They even have a beer named after Skagen's best known artist, PS Kroyer.
Skagen Bryghus, Kirkevej 10, Skagen. Restaurant open daily from 11am, guided tours to be booked in advance.
Mikkeller, Copenhagen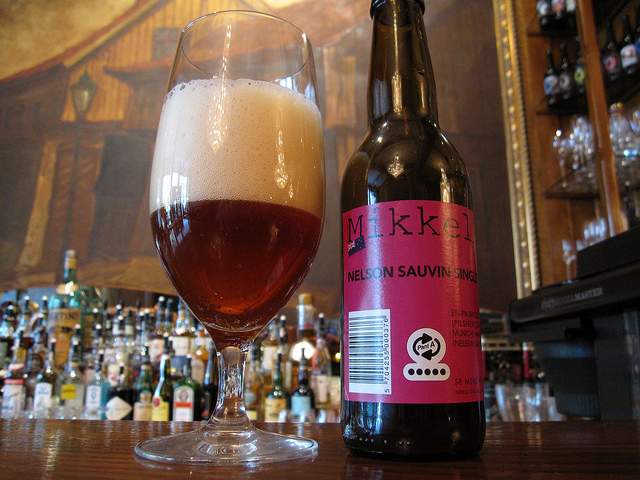 Mikkeller is the product of a young homebrewer, Mikkel Borg Bjergsø, who has made a hobby into something worthy of international recognition. Inspired by the tastes of many small brews from the US, Mikkeller works in conjunction with other breweries around the world, and many beers have won prizes.
You can't tour the brewery, but you can experience one of Copenhagen's coolest – and most extensive – bars, with 10 draft beers from Mikkeller's own brewery on tap (and another 10 from other small, hard-to-find breweries from around the world). Mikkeller Bar is located on Viktoriagade, at the epicenter of Copenhagen's formerly sizzling red light district. The neighbourhood's been tarted up a bit, much to most people's relief, but the street has retained enough urban grime to keep it interesting.
Mikkeller Bar, Viktoriagade 8B-C, 1655 Copenhagen V, Open daily.
Herslev Bryghus, Roskilde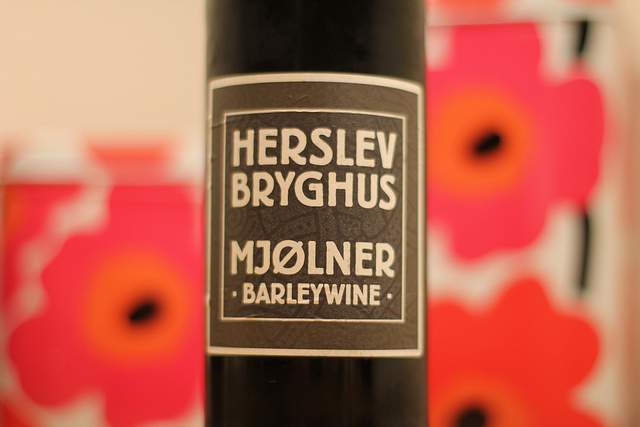 Herslev Brewery is located in an ancient landscape: On one side is Roskilde, the original capital of Denmark famed for its regal cathedral and Viking long ships, on the other Lejre, an iron age settlement ringed by stone circles. The area is so steeped in history that it has long been a contender for Denmark's second national park. Situated in the tiny, sleepy village of Herslev not far from the coast, Herslev Brewery's favorites include a pale ale, pilsner, IPA and a country ale, inspired by the traditional thirstquenchers of medieval farmworkers. Seasonal beers include a special wheat beer made with asparagus harvested exclusively from a local farm on the nearby Lammefjord. The 6% beer ought to make follow-up trips to the restroom entertaining.
Herslev Bryghus, Kattingevej 8, Herslev, 4000 Roskilde. Two-hour tours booked in advance only.
Bio: Jane Graham writes and consults for a number of travel publications and guidebooks, mostly on Denmark, where she has lived since 2000, raising four bilingual kids and doing up an old cottage in what may one day be Denmark's second national park. You can read more of her blogs here.