Go Ahead Tours is the sponsor of a new series called World Experiences, which will be published every other week on BootsnAll. Founded in 1990, Go Ahead Tours is part of the EF Education First family of companies and offers more than 100 tour packages to all seven continents.
---
Festivals in Europe are great because you can shop, eat local foods, listen to music and make friends…all in the same place and at the same time. And while you can do that just about anywhere, Europe's special events offer their own flair.
[social]
Take Carnival: these celebrations take place all over the world, but only Venice's Carnival features grand masquerade balls. Christmas Markets are now held in many places, but they have their origins in Germany, France and Austria. And while you can attend beer festivals in nearly every country in Europe, nothing is quite like Oktoberfest.
Pack your bags, put on your partying hat, and check out some of the best festivals and events
Europe has to offer.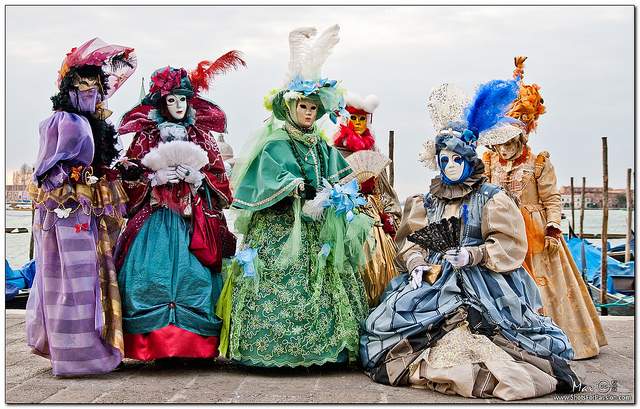 What comes in mind when you think of Venice? Gondolas, for sure, and the gorgeous costumes the city is flooded with each year during the Carnival.
The Carnival of Venice is the most famous Carnival in Europe thanks to its distinctive masks, although similar events take place all over the continent. Since the Carnival is directly linked to Easter (which is a movable holiday), the exact dates change every year. Carnival runs for the two weeks leading up to Fat Tuesday and is meant for Christians to indulge before Lent.
The Carnival is best known for the masks. The whole idea is to be anonymous. In the past, nobles could walk among the regular citizens and indulge in not-so-tame activities, but no one knew who was doing what. Today, the masks are still important but are true works of art.
During the festival, tourists can watch a gondola parade, attend concerts, and gala balls. But even if you don't want to actively participate in the events, a bit of people watching can be an interesting thing to do during the Carnival.
Tickets aren't cheap, and you also need to consider the price of flight and accommodation. Venice is served by its own airport, but the fares are high, especially during the Carnival. Alternatively, you can fly into Treviso-Sant'Angelo Airport (TSF), which is located just 16 miles (26 km) from Venice, and catch a bus to Venice. You can even stay in Treviso to save some money on accommodation. During the high season and if you book in advance, you can find budget accommodation for €40 per night (double room); while in Venice, expect to pay from €75 per night (double room).
Read the Top 10 Things to Do in Venice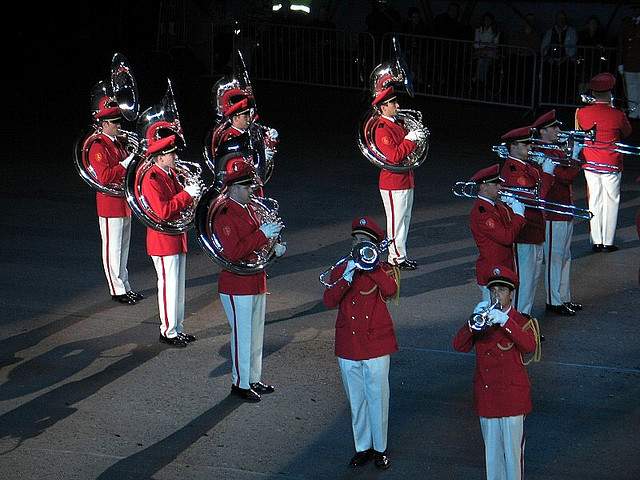 Edinburgh International Festival takes place in Edinburgh, Scotland each year for three weeks around the middle of August. It is a festival of performing arts in which artists from all over the world perform music, dance, theatre, and opera. The festival began in 1947, and since 1999 it has moved to a permanent home: The Hub located close to Edinburgh Castle.
Also during August, tourists can watch the magnificent Royal Edinburgh Military Tattoo performed by the British Armed Forces and international military bands. Military Tattoo is part of the Edinburgh Festival and takes place within the Castle.  You need to purchase tickets for both the shows during the Edinburgh Festival and the Military Tattoo.
The Fringe was also established in 1947 as an alternative to the Edinburgh Festival. It also takes place in August and showcases mostly comedy and theatre, although music and dance performances are also present. Many modern works are presented during the Fringe. Venues come in all shapes and sizes, ranging from historic castles to university rooms and even public toilets. The Fringe introduced the concept of free entry shows.
Visiting Edinburgh in August will require some planning, particularly if you are looking for affordable places to stay. Edinburgh is served by many low cost carriers, but flying in August is far from cheap. Plan in advance and look for special deals. As for accommodation, your best bet is to look for a hostel. They book up really fast, so do your homework in advance. You can find private rooms starting at £75 per night (2 persons), while a bed in a dorm starts around £25 per night. Or you can pack your camping gear and stay in the outdoors (£10 per person & tent).
Check out our Edinburgh Travel Guide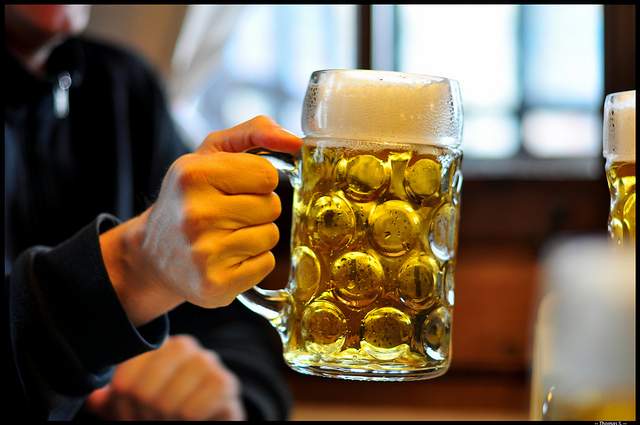 Oktoberfest is the world's biggest keg party and takes place each year in Munich, Germany. The festival usually lasts for 16 days. It opens by late-September and ends during the first week of October. It is the word's largest fair and one of the most famous events in Germany.
The first Oktoberfest was held in 1810. The festival is held in an area named Theresienwiese located near Munich's center. Visitors come here for the vast quantities of beer, würstl (sausages), brezn (pretzel) and other traditional foods. There are also traditional costume parades and rides for the entire family.
The beer served at Oktoberfest must be brewed within the city limits of Munich. Each year about 7 million liters of beer are consumed, and there are usually about 6.5 million visitors.  Currently, there are 14 large tents at Oktoberfest. The Hippodrom is one of the trendiest tents where, each evening, the Oktoberfest band plays all the Oktoberfest classics. Schottenhamel is the most important tent and is very popular among younger people.
Munich is served by a variety of European low cost carriers, but getting a cheap flight during the festival means you have to book in advance. Another option is to travel by bus or train. If you don't mind staying in a pension, accommodation starts at €49 per night (in a double room with shared bathroom) if you book in advance. Twin rooms in a hotel will set you back from €59 per night. Beds in dorms start around €19 per night.
Read How to Travel Like a Local in Bavaria
4. Christmas Markets – all over Europe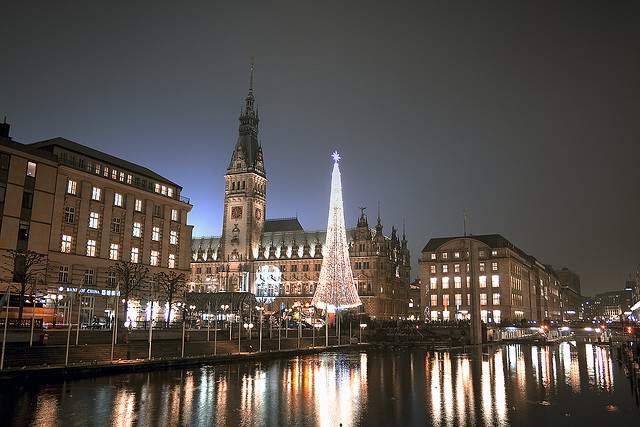 Christmas Markets originated in Germany, Austria, and France, but are now held all over Europe. Each year during the four weeks of Advent, colorful street markets associated with Christmas pop up in almost every European city. Some markets open as early as mid-November, while most open during the first week of December.
Why do visitors love these markets? The idea of shopping for Christmas presents in a stress-free environment is a big factor for their popularity. Then there is the festive atmosphere, with carols being sung each evening, Christmas trees being lit up, and a variety of treats which attack your senses, such as the roasted chestnuts and the spicy gingerbread. And let's not forget the mulled wine, which is by far the best way to get warm during winter in Europe. Hand made jewels, toys, beeswax candles, and Christmas ornaments make excellent gifts for the family back home.
The Dresden Christmas market is one of the oldest in Europe and was first held in 1434. It has over 250 stalls and attracts about 2 million visitors each year. Nuremberg, Cologne and Munich are also home to incredible Christmas Markets, complete with traditional foods and music.
Another famous European Christmas Market takes place in Vienna in front of the Town Hall. It starts early, in mid-November, and comprises about 150 stalls, and if you plan to avoid the crowds, this is an excellent choice. Also in the area, you can check out the Christmas Market held in Budapest before heading to Prague to visit the market in the Old Town Square.
Expect almost high season prices for both transport and accommodation if you plan to visit any of the popular Christmas markets.  Fly into a larger airport (i.e. Munich or Budapest) and the travel by train or bus to your desired destination. Book the tickets in advance, and if you plan to visit several countries, consider a railpass. As for accommodation, a good option is staying in a pension. In Dresden, a double room will set you back from €29.45 per night. A double room in a 2-star hotel in Vienna costs from €44 per night , while in Prague it can as cheap as €15 per night. Staying in hostels is not a bad idea, either. However, make sure to book way in advance.
Read about the Best Christmas Markets Around the World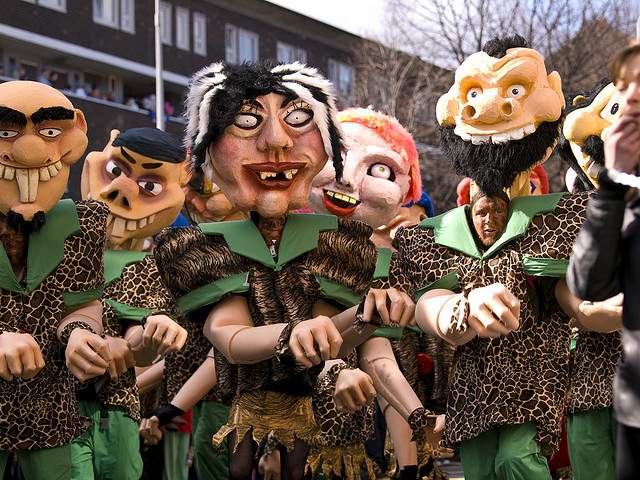 St. Patrick's Day is a religious and cultural holiday celebrated internationally on March 17. It commemorates St. Patrick, the patron saint of Ireland. It was made an official feast day in the 17th century and has gradually become a celebration of Irish culture in general.
What better place to be for St. Patrick's Day than in Dublin, Ireland? St. Patrick's Festival was established by the Government of Ireland in November 1995 with the aim to develop a major international festival around a national holiday. The festival wants to provide opportunity for those of Irish decent to be proud of their culture and heritage. The first St. Patrick Festival was held on March 17, 1996. In 1997 it became a 3-day event and has grown rapidly in popularity. Nowadays it's expanded into a 4-day festival.
The festival is celebrated with music, a boat race, a treasure hunt, dancing, and of course, the colorful parade. Let's not forget the (green) beer flowing in the pubs and the Irish Craft Beer Festival. Events take place every day , but you need to be in Dublin on March 17 if you want to watch the parade. And there's also a walking tour available on this day where you can walk in the steps of St. Patrick.
Dublin airport is a hub for several low cost carriers, which makes flying here an affordable affair. But make sure to book the ticket in advance. As for the accommodation, St Patrick's Day can easily be compared with the high season in terms of rates. Expect to pay from €80 per double room per night in a 3-star hotel. A cheaper option is the hostel, but you must book at least two months in advance.
Read 10 Experiences All Travelers Should Have in Ireland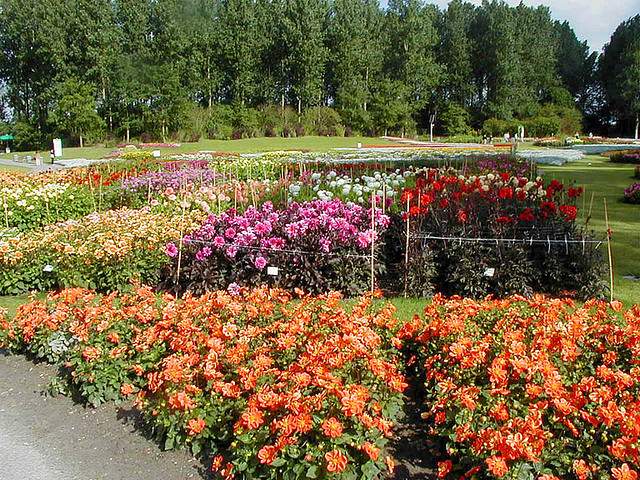 Floriade is an international exposition of flowers and gardening which takes place every 10 years in the Netherlands. In 2012, it's held in the Venlo Region and features 100 participants. The festival takes place between April 5 and October 7, 2012 and has Five Theme Worlds displayed in a 66 hectares park. Each day, there is music, dance, theatre, and graphic art performances. The visitors can sample the food at the stalls or check out the restaurants. Visitors can also enjoy a light show and films at an open-air cinema.
A day ticket (including the cable car) is €30 for an adult and €15 for a child, but you can get a better deal if you purchase a two day ticket (€40, €20, respectively). If you don't know which worlds to visit, you can start with the "Green Engine" with its ultra-sustainable Villa Flora, home to the biggest indoor flower show. Kids will love the "Education and Innovation" world where they can taste unusual fruit and vegetable combinations or experience life as a bee.
The closest airports to Venlo are those in Düsseldorf, Maastricht, Eindhoven, and Weeze. From those cities you can catch a train to Venlo station and then the shuttle bus to Floriade. Or you can rent a car at the airport and drive to the exposition. As much as possible, try flying outside the peak season (July and August) in order to save some money on airfare.
The festival is very popular since it only takes place every 10 years, so make sure to book the accommodation ahead of time, too. Expect to pay from €60 per night in a double room in a pension (with shared bathroom). There aren't any hostels in Venlo, though.
7. Running of the Bulls, Pamplona, Spain (July)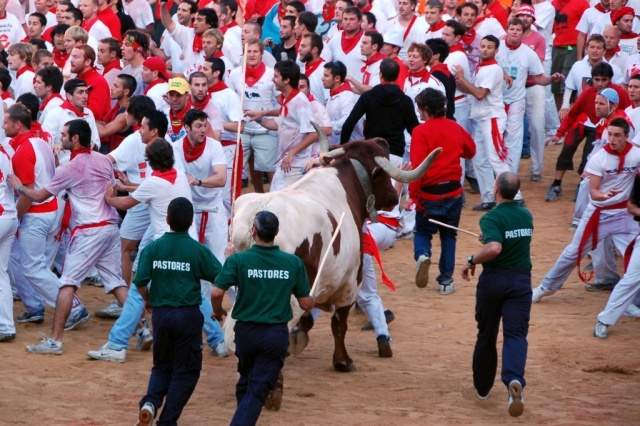 Each year, Pamplona is home to the Festival of San Fermin. The festival is most well known for the Running of the Bulls, a 2600 foot (800 meter) run with dozens of angry bulls chasing the brave visitors. Injuries and deaths are not uncommon during the week-long festival. The event is held each year between July 6 and 14.
The origin goes back to the days when bulls had to be transported from the off-site corrals to the bullring for the evening shows. Youngsters would jump among the bulls to show their bravery. Others say this festival originated during the transportation of the bulls to the market. Men would attempt to speed the process by using various tactics. Over the years, this turned into a competition as youngsters attempt to race in front of the bulls.  If you plan to visit Pamplona for the festival but have no intention of racing with the angry bulls, then you can see those brave enough to do it from Plaza Consistorial or Estafeta Street, two of the best viewing spots.
The cheapest way to get to Pamplona is by bus from either Madrid or Barcelona. Both Spanish cities are served by plenty of European low-cost carriers, but make sure to book your ticket in advance as you'll be traveling during a very busy period of the year.  Accommodation is very expensive. Expect to pay from €90 per night in a single room. While there are hostel-like accommodations, don't expect low prices. A good idea is to pack the camping gear if you want to do it on the cheap.
8. Bastille Day, Paris, France (July 14)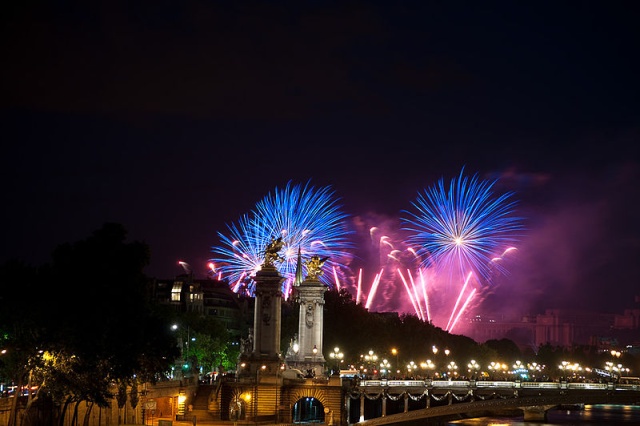 La Fête Nationale is celebrated each year on July 14 and is France's National Day. It is held on the first anniversary of the storming of the Bastille. The English-speaking countries know it as Bastille Day.
The oldest and largest military parade in Europe is held on the morning of July 14 on Champes Elysees avenue in Paris. It passes down from the Arc de Triomphe to the Place de la Concorde. It has been held each year since 1880.  In the evening don't miss the fireworks. You'd also want to be in Paris the night before Bastille Day when public concerts and dances can be attended and watched at the Place de la Bastille. Since Bastille Day falls during summer, you can plan a picnic for the afternoon.
Paris is served by a variety of European low-cost carriers but you'll be traveling right in the middle of the peak season, so plan and book your flight in advance. As for accommodation, expect to pay from €49 per night in a double room in a 1-star hotel. Rooms in 2-star hotels start around €55 per night. Hostel beds aren't particularly cheap either, but you can get away with €18 per night in a dorm.
Find a cheap flight to Paris and read more about Where and How to Celebrate Bastille Day
9. Sziget Festival, Budapest, Hungary (August)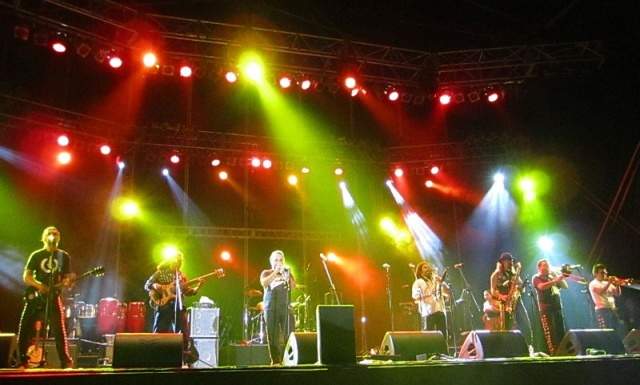 Held on Obudai Island in Budapest, Sziget Festival is the largest cultural and music festival in Central Europe. It won Best European Major Festival at the European Festival Awards in 2011. It comprises several large stages and plenty of smaller platforms with as many as 1000 performances each year. In 2012 it is held between August 6 and 13. The festival offers the best value for your money when you compare it to the similar rock festivals in Europe.
In 2012, fans can enjoy famous rock bands such as Placebo, Hurts, The Subways, The Stone Roses, and The Horrors. The ticket is €195 per person for the entire length of the festival (and includes camping on the island), while a  daily ticket is €40.
With the bankruptcy of Malev, the Hungarian national carrier, the Budapest airport is now a major hub for low cost carriers such as Wizz Air and Ryanair. The letter already introduced affordable flights to/from various large European airports, but make sure to plan and book your flight in advance.
You can get to the festival's location by HÉV from Batthyány square or Margit-híd (Margaret bridge) or by ship from Jászai Mari square. So you don't have to stay on the island but you might want to consider staying close to a metro station. A double room in a 2-star hotel will set you back from €22.50 per night , while hostel beds start at €12 per night.
Check out our Budapest Travel Guide and read Eight Reasons to Experience the Best of Eastern Europe in Budapest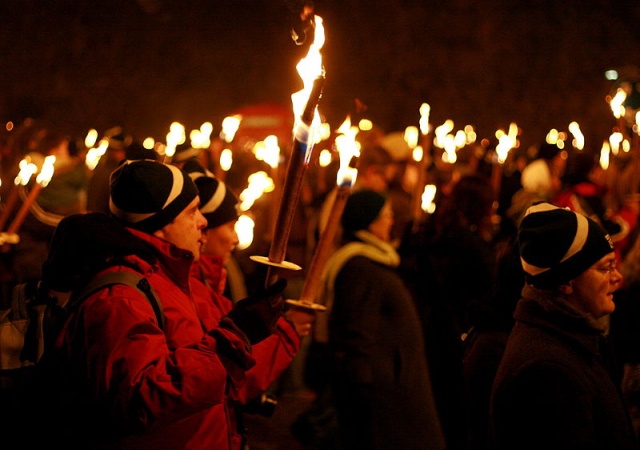 Edinburgh's Hogmanay is a 3-day winter festival which takes place at the end of each year. It starts early in the evening of December 31. At midnight the bells ring and people sing the old folk song Auld Lang Syne. The Torchlight Procession, concerts, movies, and street parties attract about 80,000 visitors each year.
The Torchlight Procession takes place on December 30 and is one of the major highlights of this festival. You can attend it for free (but you need to purchase the torch) and take part in the "river of fire" which goes through the city. The busiest day is obviously December 31, when you can attend a candlelight concert in St. Giles' Cathedral, attend a street party or a concert, and watch the fireworks at midnight. On the first day of the year you can play games in various venues in the Old Town.
The celebration dates back to the Vikings and has its roots in the pagan practice of fire and sun worship. Later it became the Roman festival of Saturnalia, while Viking Yule became the 12 Days of Christmas.
It's not hard to get to Edinburgh but you'll be traveling during peak season so plan in advance and avoid flying during the busiest days of the year. A hotel room will set you back from £70 per night in a double room , while hostel beds start at £13 per night.
Read 10 Places You Should Celebrate New Year's Eve at Least Once 
---
Skip the lines at the best festivals in Europe with Go Ahead Tours. Go Ahead's team of local Tour Directors will give you an insider's view of your festival. You'll learn where to find the best brat on Oktoberfest tours, the liveliest pubs in Dublin on St. Patrick's Day tours, the best gifts on European Christmas market tours, the freshest flowers at Keukenhof Gardens and more. With included airfare, a Best Price Guarantee and over twenty years of experience, once you travel with Go Ahead, you'll understand why they accept nothing less than "the journey of a lifetime, every time."
Photo credit: Shots for Passion, Calotype46, idirectori, mawel, SebastianDooris,  roger4336, xavi talleda,  Wikimedia Commons, Wikimedia Commons, Wikimedia Commons