BootsnAll, in association with Global Basecamps is proud to present Green Week. A week long tribute to sustainable travel, social responsibility and ecotourism. Global Basecamps is a specialty travel company that helps independent travelers research and book locally owned boutique hotels, off-the-beaten path lodges and multi-day excursions all over the world. Whether hiking the Inca Trail, experiencing a traditional Japanese Ryokan, or relaxing on the beaches of Thailand, Global Basecamps specializes in designing completely customized itineraries to meet each travelers specific priorities and match their travel style.
---
Cast aside those tainted memories of squabbling with siblings on family camping trips or mud-logged tents and foul portaloos at music festivals, because camping is having a revival. There's no better way to get back to nature than to pitch your tent, spark up the campfire (with or without marshmallows), and doze off under the stars, and these 8 locations offer some of the best settings for sleeping under the stars.
1. Sahara Desert, Morocco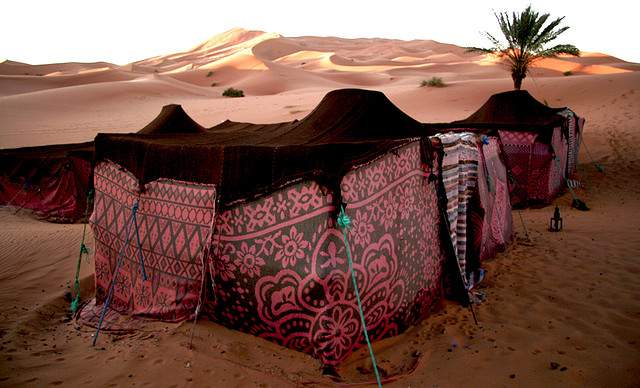 A visit to Morocco wouldn't be complete without a trip to the Sahara, but for the full experience, trek out into the desert by camel, then camp out in the wilderness in a traditional nomadic encampment. Campsites range from basic but comfy, to full on luxury, and while it's not exactly DIY – you'll have to trek out there with a guide and dinner will be cooked on site – you're unlikely to find a more incredible setting to camp. Tucked away at the foot of the dunes and surrounded by an endless desert landscape, the best part of all is watching the sunrise melt over the desert landscape – that is if you can drag yourself out of bed at 4am.
Find a flight to Morocco and read 8 Unique and Colorful Towns Around the World
2. Yellowstone National Park, USA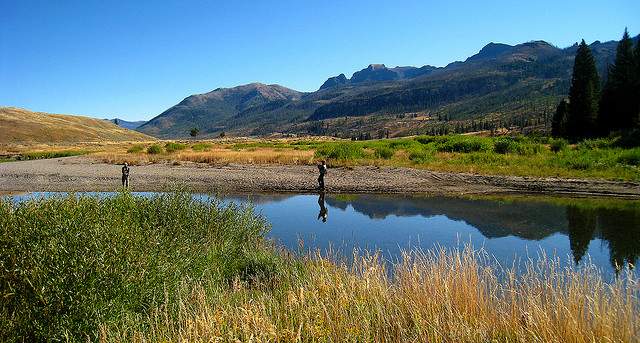 If you're into rock climbing, mountain biking, or hiking, the renowned Yellowstone National Park ranks amongst America's top outdoors destinations, with almost 9000 square kms of natural landscape to explore. Campers are guaranteed to find some stunning backdrops to pitch their tent to, with vast canyons, high-altitude lakes, fish-filled rivers, and volcanic mountain ranges spotted with explosive geysers. Set up camp a short hike from some of the region's natural hot springs, and you won't even need to brave the solar showers. Careful what you cook up on your campfire though – grizzly bears and wolves roam wild in the park.
Book an adventure trip in the United States and read The First-Timer's Guide to Planning a U.S. National Parks Vacation
3. New Zealand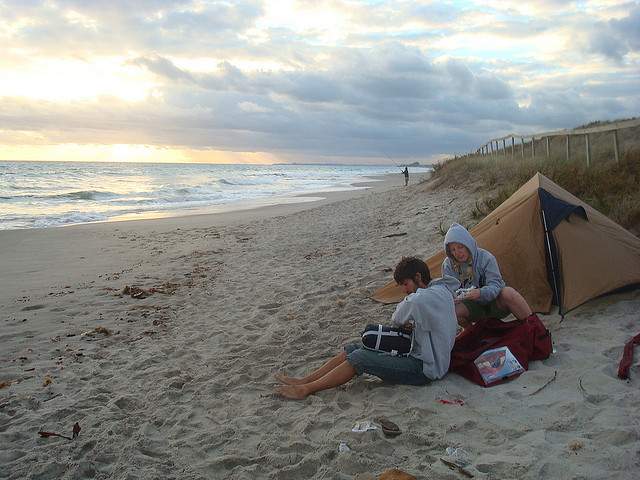 One of the world's most camper-friendly countries, it would be impossible to pinpoint New Zealand's best camping spots, as this is one place you can plant your tent just about anywhere – deserted beaches, scenic mountain plateaus, and shady forest clearings. The country runs a "freedom camping" system, meaning that camping is possible on just about all public land, although there are strict environmental regulations that need to be followed to make this legal – you'll need to have a waste disposal unit or camp-toilet if there are no public toilets available, and you must take all your waste with you. Campsites span all price ranges, but the government run campsites spread throughout the national parks provide basic facilities in some wonderfully remote regions, starting from as little as $5 a night.
Book a flight to New Zealand and read The ABCs of Traveling in New Zealand
4. Outback Australia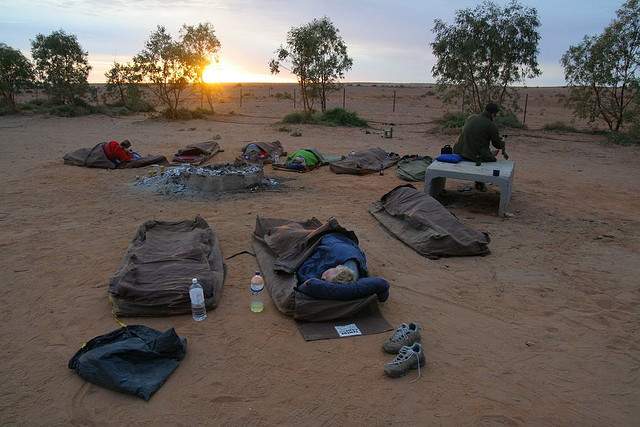 With miles of vast countryside, interspersed with desert sands, meandering rivers, and wide grassy plains, the Australian outback is surely one of the world's most beautiful places to set up camp. If you're going to camp out in the wilderness though, you'll have to do it Aussie style – ditch your tent for a swag (a waterproofed cocoon-like sleeping bag, equipped with a mattress and bedding), light a campfire, and sleep out under the stars. If you're feeling extra adventurous, you could even try your hand at a "bush barbecue" – dig yourself a hole, light a fire, and cook up your dinner on a spit. Just remember, if you do head out into the unknown, make sure you remember to tell someone where you're going and take extra supplies, fuel, and a satellite phone – even locals get lost sometimes!
Check out the Australia Indie Travel Guide and read You Never Know Unless You Go
5. Maasai Mara National Reserve, Kenya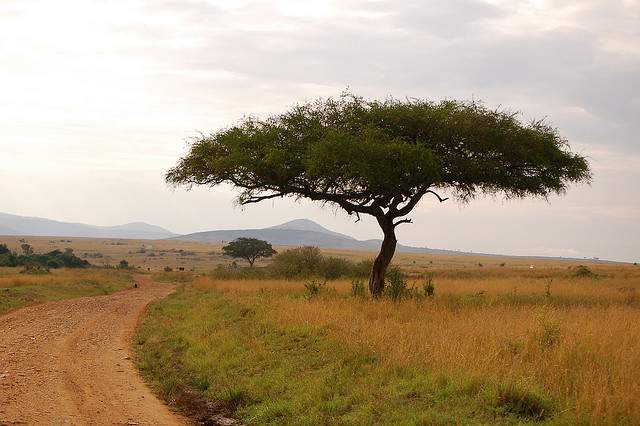 With residents including one of the world's largest lion populations, the Big 5, and 570 species of birds, as well as being a prime spot for witnessing the great migration with over 2 million gazelle, wildebeest, and zebra passing through, pitching a tent in Kenya's Maasai Mara National Reserve means you'll be bedding down amidst a veritable zoo of creatures. Whether you want to go back to basics at one of the budget campsites or relax in style in a luxury tent, there are a host of options for camping within the park, but all of them come with a 5-star backdrop – rich grasslands dotted with acacia trees, rivers teeming with hippopotami and crocodiles, and a red-hued landscape speckled with colorful hot air balloons come sunrise.
Read 7 Affordable Places to Go on an African Safari
6. Lake District, England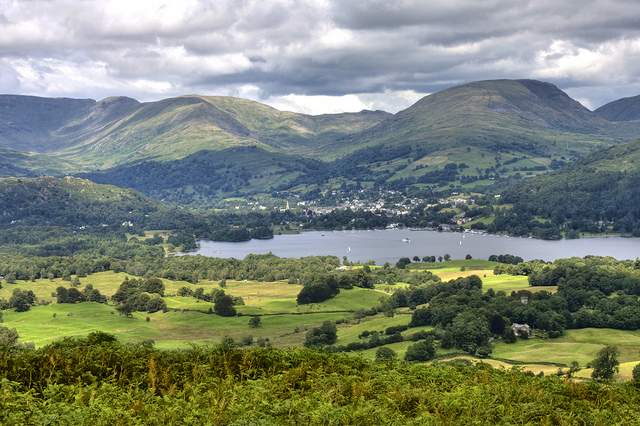 Before you say it, yes it does rain a lot in England, but that doesn't stop the English from pitching their tents, cooking up a gas-stove feast (or perhaps just some instant noodles) under a mindfully constructed tarpaulin, and listening to the gentle pitter-patter of rain on the tent roof as they doze off. It would be a shame to let the odd shower spoil some of the world's most beautiful countryside, and the Lake District National Park in Cumbria is not only the largest park in England but a classic example of the kind of idyllic British countryside portrayed in Jane Austin romances or C.S.Lewis fantasies. Verdant rolling meadows, clear glassy lakes, and a horizon of vibrant wildflowers and epic mountain landscapes – what more would you want to pitch your tent to?
Find a flight to England 
7. Corcovado National Park, Costa Rica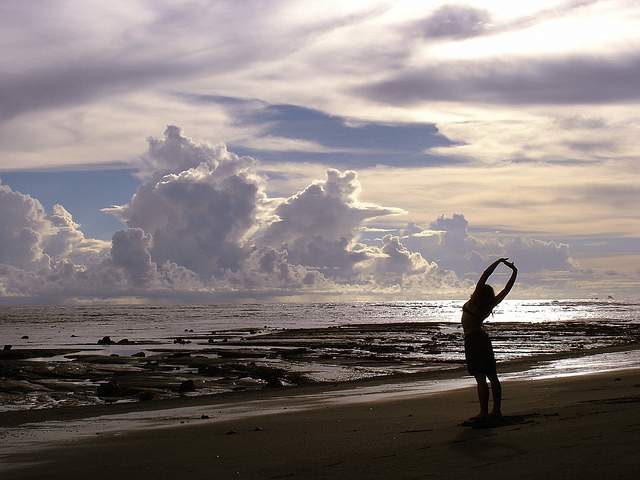 If you're looking for a campsite surrounded by wildlife as well as wilderness, Costa Rica's vast landscapes of jungles and cloud forests offer an array of scenic hideouts. The Corcovado National Park, reportedly one of the world's most biologically diverse natural parks, is a good place to start. With deserted beaches, waterfalls, and lagoons, and an enormous stretch of tropical rainforest right at your tent door, there's plenty of vistas to keep you occupied, and if you're lucky (or unlucky), you might even come into contact with some of the park's other residents – monkeys, tiger herons, sloths, and even pumas.
Check out our Costa Rica Indie Travel Guide and read Adventures in the Dark:  Nighttime Activities Around the World
8. Haleakala National Park, Hawaii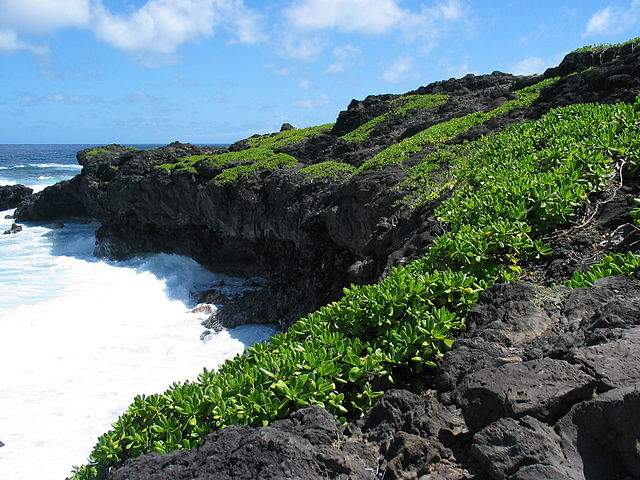 Think of camping in Hawaii and you probably imagine waking up on the beach, but there's more to Hawaii's scenery than stretches of white sand and crashing waves. Pass up on the luxury beach resort and go "glamping" in the Haleakala National Park instead. If you don't manage to snag one of the park's cabins, set up camp on the outskirts of the Kipahulu rainforest or by the pools of Ohe'o, where you can take a midnight dip before sleeping under the stars. There's plenty of hiking options to keep you occupied, too – scale the Haleakala volcano for an impressive sunrise lookout or trek to the Waimoku Falls.
Find a flight to Hawaii
Read more about ecotourism around the world:
---
There is camping, and there is camping. There is the tented camping that can be accomplished with a road trip and an REI membership, then there is a Global Basecamps camping trek. On one of our custom Tanzania treks, you will be camping so near Africa's wildlife that you will need a Maasai warrior to guard your tent through the night. Our Moroccan eco sahara tours feature luxury camping, Bedouin-style, and unlike anything else you will ever experience. Some say camping is more about "how," and other say it is more about "where." Global Basecamps would like to make both unforgettable for you.
Photo credits:I am indisposed, Circumerro_Stock, ccheviron, Paleontour, teachandlearn , pondspider, MiguelVieira, Michael Oswald