Our "Sustainable Travel" series is sponsored by Global Basecamps.  Global Basecamps is specialty travel company that helps independent travelers research and book locally owned boutique hotels, off-the-beaten path lodges and multi-day excursions all over the world. Whether hiking the Inca Trail, experiencing a traditional Japanese Ryokan, or relaxing on the beaches of Thailand, Global Basecamps specializes in designing completely customized itineraries to meet each travelers specific priorities and match their travel style.
What does "sustainable travel" mean, really? It's more than reusing your towels throughout your hotel stay or bringing biodegradable shampoo (although those are good habits). Sustainability is about the long-term effects of what you choose to do on your trip. How well can the land, resources, and local populations thrive on your travel activities?
These examples highlight various factors you should keep in mind while making the itinerary for your next worldly romp. With informed planning, you can make sure your upcoming adventures support workers' rights, biodiversity, and energy efficiency, among other ideals.
Climb and trek responsibly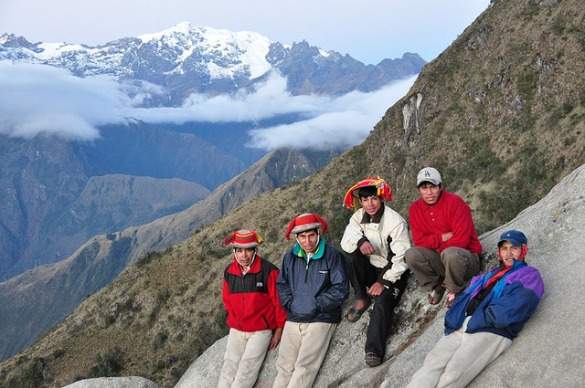 Porters and guides make it possible for thousands of people to scale the world's highest mountains and toughest treks each year. But all too often, they live in poor conditions and work for unethical companies.
If it's on your bucket list to climb the highest mountain in Africa, be sure to get the best experience by going up Kilimanjaro with guides who are from the area and have expertise in the local ecosystems as well as the history and culture of the local people. The guides and staff members (such as porters who carry your bags) should be full time employees who receive fair wages and employee benefits. To learn more about the human rights concerns surrounding the work of local porters, check out the Kilimanjaro Porters Assistance Project, and only choose climbing companies that are on their list of approved partners.
Along the same lines as Kilimanjaro, hiking to Machu Picchu comes with its own set of concerns about exploited porters and other workers who help tourists complete the four-day trek. For an introduction to the issue, watch the trailer of the documentary Porters of the Inca Trail. While there is a minimum wage for Inca Trail porters, not all touring companies are willing to pay it or even treat workers with basic human dignity. Besides fair wages and working conditions, other things you can look for when choosing a tour operator are a commitment to local conservation projects and the local economy.
Enjoy and protect Caribbean coastlines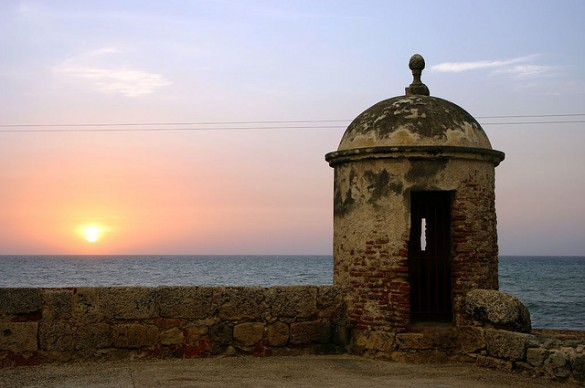 The islands and countries that border the Caribbean – from the Bahamas to St. Lucia to Honduras to Colombia – are incredibly diverse. With rainforests, beaches, mountains and coral reefs, there is so much to see; but it's your responsibility as a tourist to make sure your stay does not negatively impact the rich ecosystems you encounter. When exploring the cities, beaches, and islands of the  Caribbean coast, look for a tour operator that actively helps to protect sensitive environments, and respects local culture at the same time.
>> Book airfare to the Caribbean and read our Caribbean travel guide
Go eco-friendly in Latin America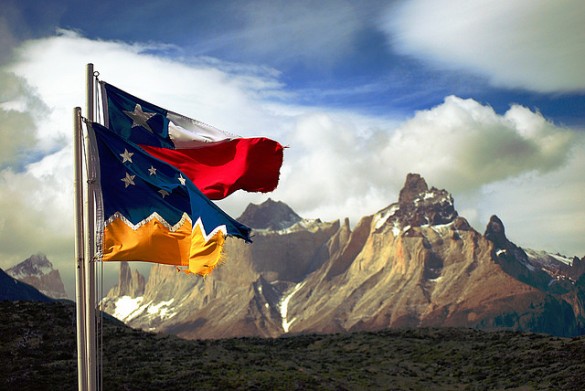 At the far southern point of the Americas, Patagonia offers one of the wildest travel destinations. One way to ensure a minimal impact on the remote landscape is to stay at Ecocamp in the Torres del Paine National Park in Chile. The most outwardly unique feature of these accommodations is their dome-like structure, a design inspired by the huts of the nomadic Kawesqar people who used to traverse the land. The domes protect guests from strong winds and naturally regulate temperatures, and electricity is generated from the sun and wind. Guests can choose from private luxury domes or dorm-style accommodations, and can join the lodge for guided treks of the surrounding mountains.
For a unique and eco-friendly way to experience Lake Nicaragua—an area famous for its multiple active and inactive volcanoes and the pleasant colonial city of Granada—consider staying at the Jicaro Island Ecolodge. A stellar example of green building, the secluded lodge uses no air conditioning (relying on cross ventilation and ceiling fans instead), heats its water with solar energy, and runs its electricity system underground so as not to disturb wildlife. The lodge also makes a point of supporting the local economy whenever possible.
>> Discover ten ways to make your travel more green
Sail the seas with wind power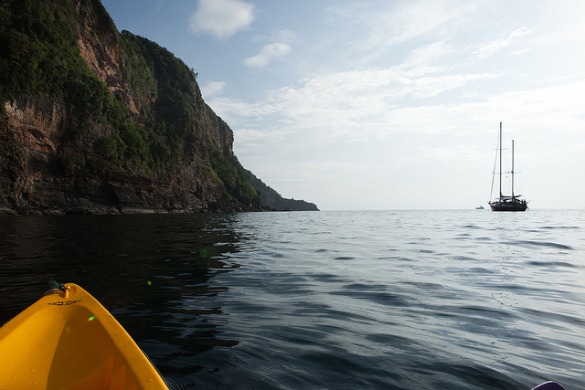 Sailing on a catamaran with a small group is much more sustainable (and enjoyable) than boarding a huge luxury cruise ship. Smaller ships use less power – especially if they are working sailboats that can use power of the wind rather than relying on oil at all times – and put less stress on the local ecosystem.
To let the wind take you on a tour of the islands of Thailand, try a program like Gap Adventures. Their trips have a focus on responsible travel and they run a nonprofit organization, Planeterra, that works on community development projects around the world—including a sustainable tourism training program that aims to empower the tsunami-devastated community of Koh Phra Thong, Thailand. Or check out small-ship cruises of the Galapagos, Caribbean, and Mediterranean.
>> Check out the benefits of cruising on a smaller ship
Go on an African bike safari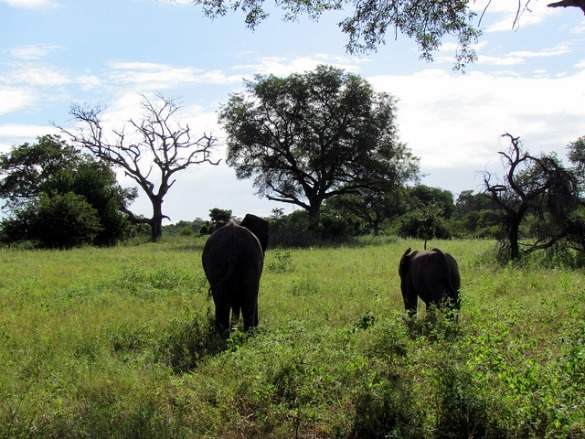 Barreling in a gas-guzzling truck through the wilderness is not exactly a nature-friendly activity. Why not try a mountain biking safari like the ones offered by Cycle Mashatu in South Africa and Botswana? The tours boast a pollution-free, non-invasive way to see wildlife, as groups ride only on natural game paths, and set up temporary overnight camps with minimal energy use. The company vows to support the local economy and communities, as well as contribute to the maintenance of natural reserve areas. Some companies also offer walking safaris.
>> Check out seven places for a budget African safari
For more sustainable travel ideas, check out Global Basecamps.
The Global Basecamps Tanzania tours hire local guides who grew up in the region and are very familiar with not only the local ecosystems but also with the history and culture of the local populations.  Global Basecamps' Inca Trail trip package works with a locally owned tour operator, has a commitment to conservation projects in the area, and uses porters who are well paid and receive a balanced meals during the trek and who live in the nearby communities. One sustainable option for travel in Colombia is is to go on a Global Basecamps tour of Colombia, with itineraries ranging from the Amazon to the Andes. They also offer custom tours in Nepal, the Galapagos, Egypt, Japan and many other countries.
Contact Global Basecamps to enquire about this or other trips.
Photos by: MY DOG TAZ, Igvir Ramirez, mac mitchell, Davidlohr Bueso, ourcommon, David Berkowitz