When we think of Egypt, the first thing to come to mind is the Pyramids of Giza with their noted history and credibility as one of the Seven Wonders of the World. While you won't want to miss the Pyramids, you will also want to see an area of Cairo called "Misr Alkadyma" which translates in English to "Ancient Egypt" or better yet as "Old Cairo."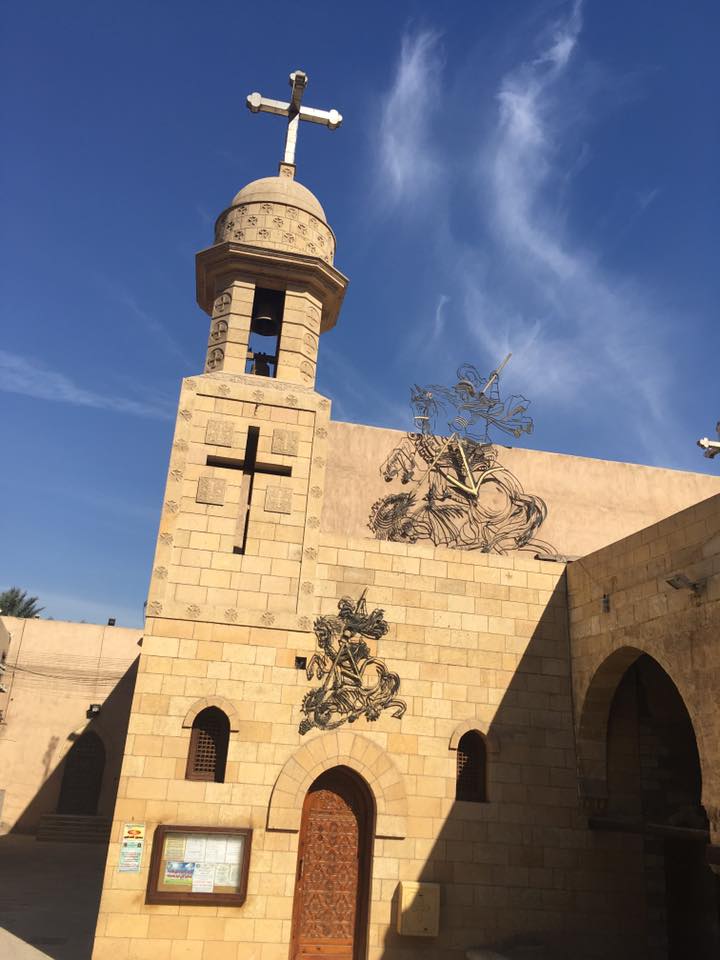 Currently, there are 19.5 million people in Cairo, Egypt, with most of the population consisting of Sunni Muslims. There is also a significant number of Orthodox Coptic Christians and a small community of Jews. As a result of the strong religious culture, there are beautiful and famous Mosques throughout Cairo. These are a must-see; just be sure to respect their rules when entering. You can also visit Al-Azhar University, which is renowned as the leading authority on Islam. In Old Cairo, you will find the history of the Coptic Christians and a beautiful historic synagogue.
Arriving in Cairo
To get to Cairo by air, fly into "Cairo International Airport," or in Arabic, "Maṭār El Qāhira El Dawly." You will need a passport. A visa can be purchased ahead of time or at the airport when you arrive for roughly USD 25 for a 30-day stay, or, buy a multiple-entry visa for USD 35.
Dress comfortably but modestly for the long flight from the States. There are no enforced restrictions in Egypt concerning clothing or women covering their hair; however, remember that Egypt is predominately a Muslim country. It's more than likely that you're going to have a layover in another country before reaching Egypt, so wear comfortable walking shoes for that long sprint through the airport. I check all my bags, so all I have is a purse to carry on with me that contains a few essentials like my passport, ID, Credit Card Etc. The last thing I want to think about is the responsibility of carrying a suitcase with me through the airport. When you reach the airport, be patient and expect long lines and crowds.
When you arrive in Cairo, are past customs, and are getting your suitcase, you will be greeted by many gentlemen who want to help take the bags out to your ride, and yes, they expect a tip. A few dollars will mean a lot to them and help you avoid struggling with your luggage. If you don't already have transportation planned, there will be plenty of taxis, Uber cars, and buses outside the airport. When meeting someone at the airport, don't wait for them inside. Only a traveler can enter the airport in Cairo. Be assured, they will be waiting for you right outside the door as you exit.
Safety Tips:
In a city with a population the size of 19.5 million, I prepare for safety for both myself and my valuables. Always check the U.S. Embassy website for travel warnings and advisories in advance. There is a program called "STEP" (Smart Traveler Enrollment Program) through the US State Department that will send updates and alerts to your email on travel. You can find the link to this program from the Embassy's website and its completely free. I always make sure I have the phone number and address to the U.S. Embassy in the country I am visiting.
Leave the name of the hotel where you are staying and a full travel itinerary with a close friend or relative; it's just good travel practice in case of emergency and will put your family or friends at ease. I buy a purse big enough for my essential items but small enough not to be a hassle. A strap that can go over my shoulder and around my chest is essential, so no one can grab my purse and run. I keep my purse snug and close in front of me. My biggest concern even over money is my passport.
There is no need to be afraid when traveling; however, to ensure a pleasant vacation, do take precautions.
Settling in: Hotels, Restaurants, and Budget Transportation
The best location for a hotel is "El Tahrir." El Tahrir is centrally located, only a short taxi ride away from Old Cairo – no longer than 30 min and likely costing around 25 Egyptian pounds or $1.50. If you are really on a budget, Cairo has a fabulous subway system that runs right by Old Cairo and will cost 3 Egyptian pounds or roughly 10 cents USD. There are many fast food and dining restaurants around El Tahrir including traditional Egyptian cuisine which is very appetizing. There are many of the restaurants we have here in the States in Cairo, however, don't expect to have bacon on your burger or pepperoni on your pizza because pork is "haram" (forbidden) in Islam.
Exploring Cairo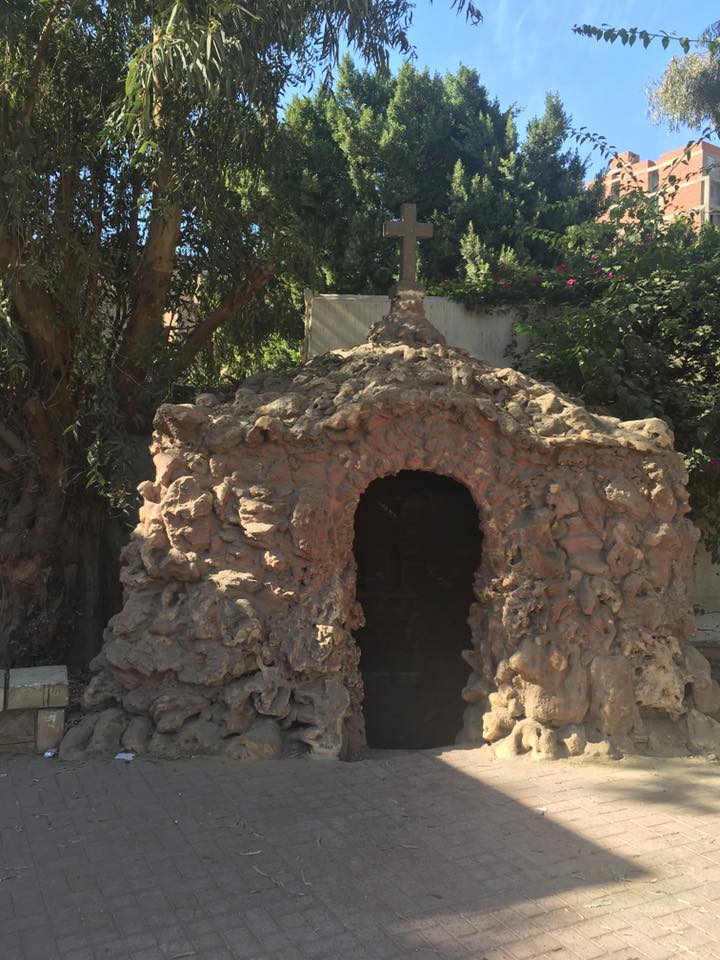 Now that you are settled in Cairo with all the essentials to make a comfortable vacation, it's time to explore Coptic Egypt. Once again, wear comfortable shoes and always carry a bottle of water – Egypt is hot for most of the year. The last thing you want to do is become dehydrated and spend your vacation in the hospital.
The Coptic Museum
The Coptic Museum is one of my favorite places to visit in Old Cairo. Located beside the remains of the Roman Fort of Babylon, the Museum was built on a piece of land that was initially intended for a church. You'll find more art and history in this museum than I can even begin to describe in this article. All Christian findings in Egypt go directly to the Coptic Museum and have since 1939 when the Service of Antiquities decided to transfer all Christian Antiquities from the Egyptian Museum. Taking pictures in the museum is not permitted unless you have prior written permission from the Supreme Council of Antiquities. Admission to the Museum for Non-Egyptian Residence is 40 pounds, roughly USD 2.23 and worth every penny. The museum is open every day from 9 am to 5 pm, and 9 am to 3 pm during Ramadan.
The Ben Ezra Synagogue
The Ben Ezra Synagogue should be your next stop. You won't want to miss this beautiful synagogue. It was my first time inside a synagogue, and the artwork and history were breathtaking. According to folklore, the Synagogue is located on the site where baby Moses was found. This site was once part of the Nile River. In the 19th Century, Hebrew, Aramaic, and Judeo-Arabic secular and sacred manuscripts were found in the Synagogue's storeroom. The manuscripts were taken to Cambridge England and are now divided between several academic libraries. There is no fee to enter the Synagogue, but donations are welcome. Hours are every day from 8 am to 4 pm.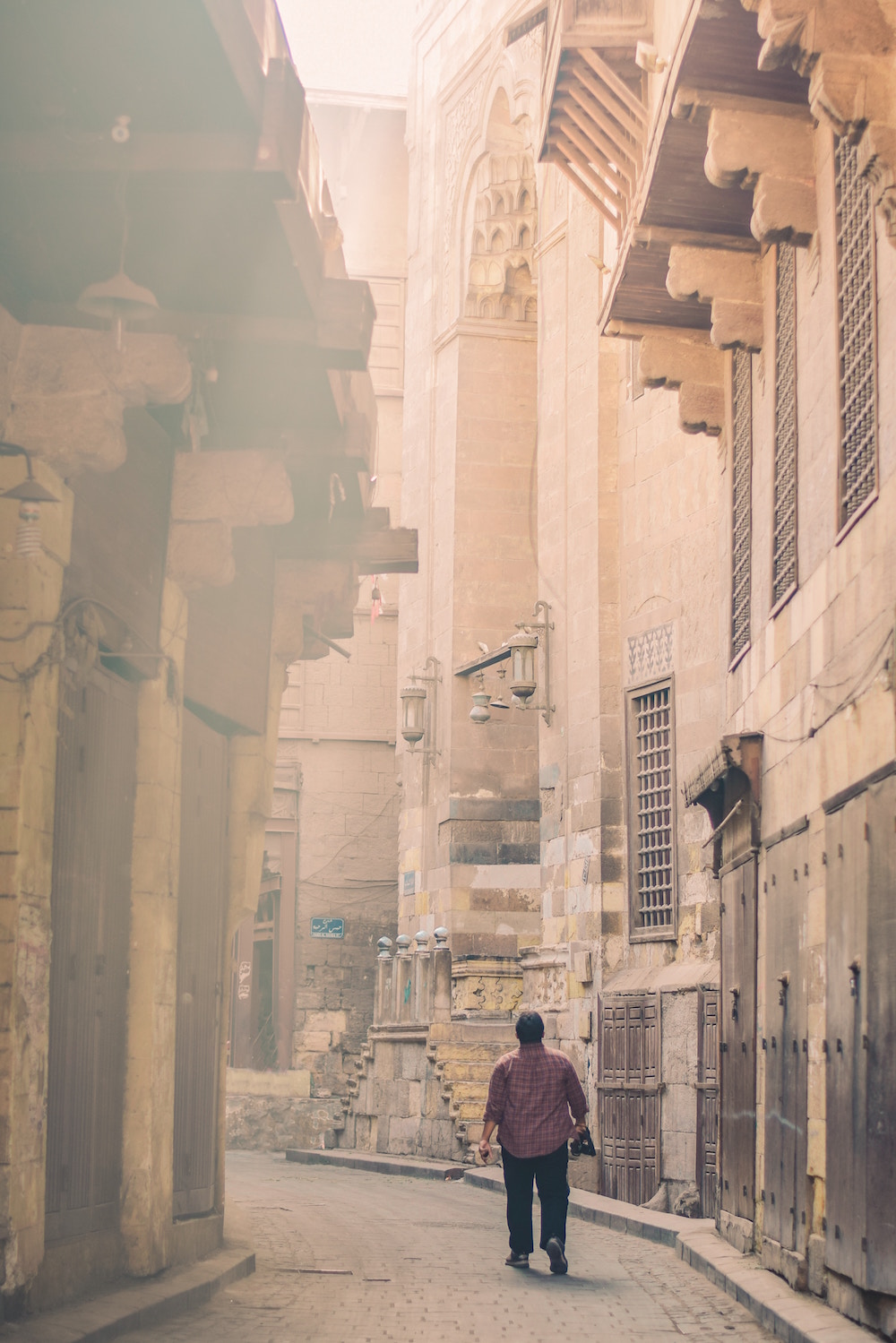 Photo by Qalam Eka Maulana on Unsplash
The Hanging Church
The Hanging Church was probably the most memorable stop on my trip to Old Cairo. It is the oldest and most famous Coptic Christian church in Egypt and was named for its location above a gatehouse in the Babylon Fortress. There are 110 icons in the church dating clear back to the 8th Century. Admission to the church is free, but again, donations are welcome. Open every day. Hours: 8am-4pm, Coptic Mass 8-11am Wed. & Fri., and 9-11am on Sun.
These few significant places in Coptic Cairo barely scratch the surface of the many beautiful sights to see in Old Cairo. Keep in mind that you can hire a personal English-speaking tour guide for a reasonable rate and they are very knowledgeable of the history.
I hope someday you will visit this beautiful and historically rich country. I can guarantee that when returning home, you'll have memories that will last a lifetime.