Wine-tasting and brewery-touring trips are popular in countries around the world. From California's Napa Valley to Portland, Oregon to Mendoza, Argentina, to Australia to the the Czech Republic, Germany, Italy and France, there are thousands of wine-growing regions and beer-brewing centers all across the globe. If you're a wine or beer lover, it's easy to pick a spot and set off on a tasting trip as near or far as you desire.
But connoisseurs of other beverages need not be left thirsty. From Mexico to Japan, in nearly every corner of the world, you can find a local, traditional beverage and plan a tasting tour around it. Some of these destinations offer organized tours and beverage trails while in others you'll do better to simply head to the nearest pub to drink with the locals.  No matter which you pick you'll have the chance to sip a bit of the local culture and enjoy a tasty drink too. Here are a few beverage and destination ideas to get you started.
[social]
Bourbon tasting in Kentucky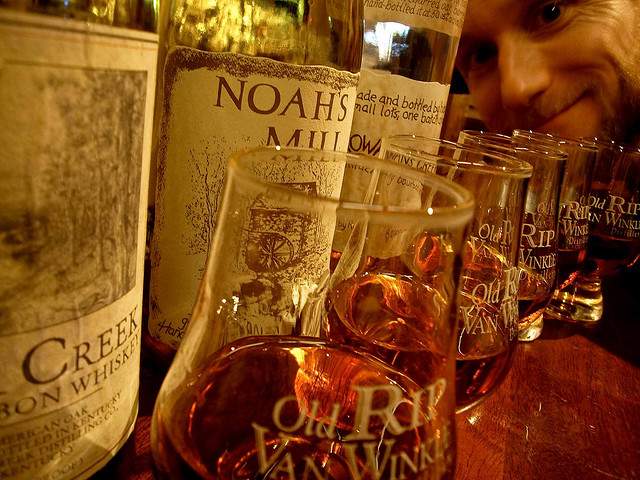 Not many people realize that Bourbon is the United States' only native beverage, and that the only place it is produced is in the state of Kentucky. Bourbon has been made here for over 200 years and to make planning a touring vacation a little easier, eight of the distilleries in the state have formed the Bourbon Trail, a route that runs between Louisville and Lexington, near the small towns of Bardstown and Frankfort.
Most of the distilleries on it offer tours and tastings for free. To learn about a single brand of Bourbon in depth, plan on visiting a distillery for the tour and tasting, which will take about one hour in total. At each one, you'll learn the history of the distillery, walk through the production facilities and learn how the Bourbon is made, and then get to taste 2-3 different varieties.
The Maker's Mark tour is especially interesting – visitors not only get to see the bottles get their famous (and patented) wax topper, they also get to taste the fermenting mash (which tastes like warm beer) and can even sign up to have their name put on a Bourbon barrel, the contents of which will go through the distilling process and then be bottled and labeled with that person's name.
Other than sipping Bourbon all day, there is a lot to see and do in the region. Bourbon country is also horse country, and surprisingly, wine country. Horse-lovers can visit the Kentucky Horse Park, which often hosts horse shows, and has interactive exhibits where you can learn about the history of different riding styles and come face to face with dozens of unique breeds from around the world. You can spend an afternoon at the races at Keenland or visit a Thoroughbred horse farm. Oenophiles can check out any of the twenty wineries in central Kentucky.
Tequila tasting in Mexico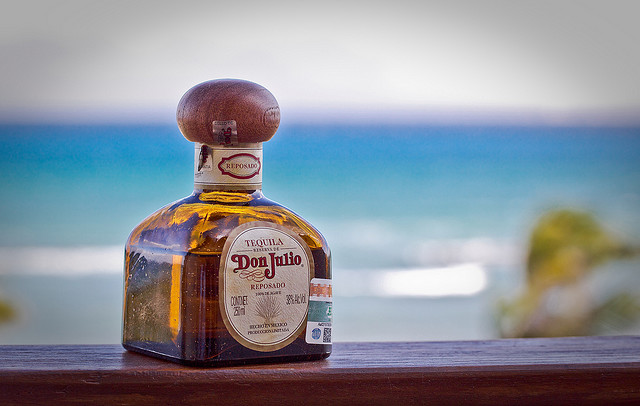 The state of Jalisco, in Mexico, is the tequila capital of the world. It's home to the municipality of Tequila, the area for which the locally produced spirit gets its name. Tequila is made from one plant, Blue Agave, and the good stuff bears almost no resemblance to the stuff that gave you a nasty hangover back in college. Tequila at the source is complex, nuanced, and delicate enough make you go back on your promise to never drink it again.
True tequila, like certain kinds of wine, can only be produced in designated areas. The finished product must contain at least 51% Agave, but the best versions are 100% Agave. When first distilled, the drink is called blanco tequila. The liquor aged in oak will then be called either resposado (rested, when it ages for two months to one year) or añejo (aged, which requires it spend at least one year in the barrel) tequila. In Jalisco, the areas surrounding the towns of Arandas and Tequila produce some of the best tequilas.
You can start your tour of the tequila spirit off with a visit to the very first producer, Jose Cuervo, which is located in the town of Tequila. While bad hangover memories may start coming back to you at the mention of the name, it's worth a visit to try some of the premium tequilas, many of which are compared to fine cognacs in their complexity. Next door to Cuervo, Sauza also offers a tour and tasting.
For those who want to leave the planning to someone else, companies like Tequila Tours will arrange all your tours and provide transportation. For even more tequila education, you can visit the National Museum of Tequila, which houses over 300 artifacts related to the history and production of the spirit.
Tequila is the main attraction in the area and while you'll find stores selling tequila and tequila-related souvenirs all over town, there's not much else to do nearby. If you're looking for a little more action, you can stay in Guadalajara (about an hour away from Tequila) and plan a day or overnight trip to the area.
>> Find airfare to Guadalajara and book a hostel in Guadalajara 
Cognac tasting in France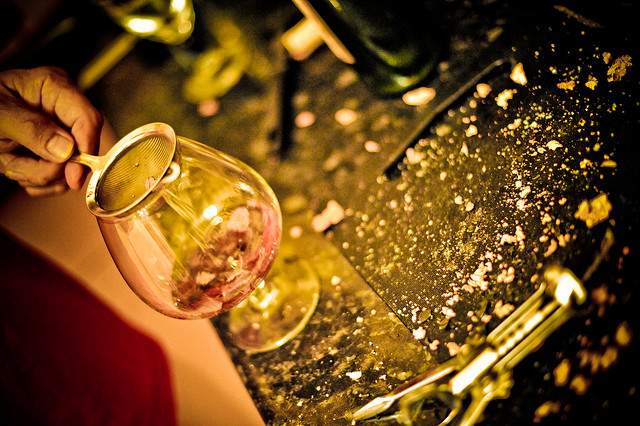 Champagne, Burgundy and Bordeaux may be the big name destinations for those on a tasting tour in France, but Cognac (located about 3 hours by train from Paris) is becoming a popular choice for travelers looking for something a little different.
96% of the world's cognac comes from the Cognac region and the BNIC (Bureau National Interprofessionnel du Cognac), an organization of 5,000 cognac merchants from the area, has a website that can help you plan your trip.
In addition to visiting the historic town of Cognac, wandering its narrow streets and exploring its medieval castles and cathedrals, you can cruise down the Charente River, dine on traditional cuisine at nearby restaurants, spend the night in a lavish French Chateau, or have a cognac picnic in the French countryside.
To taste the Cognac, which is created when wine ages and then is blended with brandy, you can visit one of the four major distilleries – Hennessy, Martell, Remy Martin, and Courvoisier. Together, they produce the majority of Cognac available throughout the world. Each of these offers distillery tours and tastings, as do many of the area's smaller cognac producers.
>> Find the best France hostels and read about wine-tasting in France
Port tasting in Portugal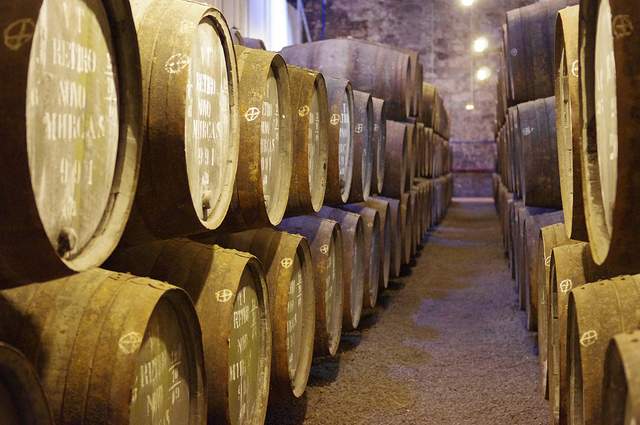 Port wine, a Portuguese style of fortified wine, was created in the Duoro Valley in northern Portugal. Usually served as a dessert wine, it is often sweet, with a richer, heavier taste than other wines. There are several different styles that come in two main varieties – wines that have aged in sealed glass bottles, which are usually smoother with fewer tannins, and wines that have aged in wooden barrels (also called tawny port), which often have a more intense flavor.
Most Port comes from the Duoro Valley, which is the third-oldest protected wine region in the world. The Valley takes its name from the Duoro River that flows from Spain to Porto. The Valley itself stretches from nearly the Spanish border to the village of Barqueiros, about 40 miles from Porto.
In Porto, you can indulge in fine food, explore 12th century architecture, and taste port at the Port Wine Institute. The organization's website offers resources for planning a trip further into the Valley, where 54 wineries along the Port Wine Route welcome visitors for tours and tastings. Along the route you'll also have the opportunity to boat down the Duoro River, go horseback riding, hike, and explore traditional Portuguese towns.
>> Book hostels in Porto and find out what to drink in Portugal
Vodka tasting in Russia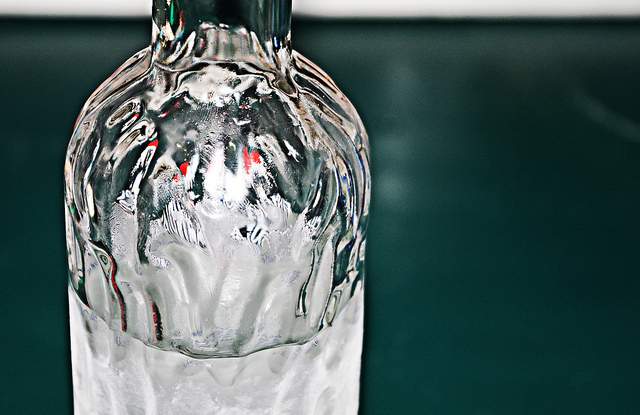 Vodka, made from fermented grain, rye, wheat, or potatoes, is named for the Russian word voda, meaning "little water". Though no one can say for certain which country invented the beverage, its origins are firmly rooted in the Eastern European areas of Poland and Russia, and it's easily the most-popular spirit consumed in Russia – over 70% of all liquor drank in the country is vodka.
Russia is home to over 180 vodka distillers, so no matter which region of country you visit, you'll be able to find cheap, strong vodka to sample at any bar or restaurant. But any tasting tour of vodka should start at the Vodka Museum in Moscow, where visitors can learn the drink's history and the role it plays in Russian culture. In the tasting room, sample premium vodkas from several different makers, along with traditional vodka accompaniments like caviar
To see how vodka is produced, head to one of the distilleries that welcome visitors for tours. Many of these can be visited from Moscow or St. Petersburg. Near Moscow, check out the Moscow Cristall Vodka Distillery, which produces 17 different vodka products. In St. Petersburg, visit Liviz, which makes the Smirnoff brand, among others.
>> Find airfare to Moscow and book hostels in Russia
Sake tasting in Japan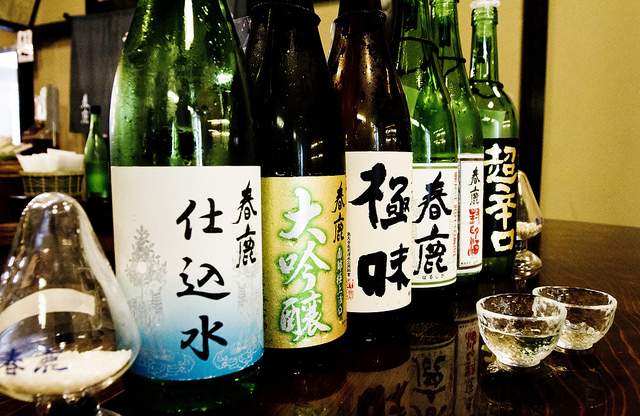 Sake, a Japanese beverage made from rice, has been consumed in the country since the 3rd century (and possibly before). Today the drink is popular all over the world and sake breweries exist in other parts of Asia, and even in America. But if you are a sake lover, you'll want to head to the source for a sake tour of Japan.
Sake is made when rice is boiled and fermented. The liquid leftover from the mixture is then carbon filtered, pasteurized, and bottled. Like other beverages, sake is divided into several categories depending on the quality. It can also be filtered or unfiltered, and be served warmed or chilled. While it is most often drank on its own, using it in cocktails and "saketinis" is also becoming popular.
Two popular producers, the Tamanohikari sake brewery and Gekkeikan, which opened in 1637 and is still Japan's largest brewer of sake, both welcome guests for tours of the production facilities and tastings of the sake varieties. Both are located near the city of Kyoto and are within walking distance of each other.
There are over 2,000 sake breweries throughout Japan, so if you don't make it to Kyoto, you can still sample some sake and tour a brewery. The Hakutsuru brewery in Kobe offers free admission and an informative tour, with video presentations on the making of sake, followed by a tasting session. Near Tokyo, the Ichinokura brewery is a popular stop for tourists.
>> Learn how to save money in Japan
Sherry tasting in Spain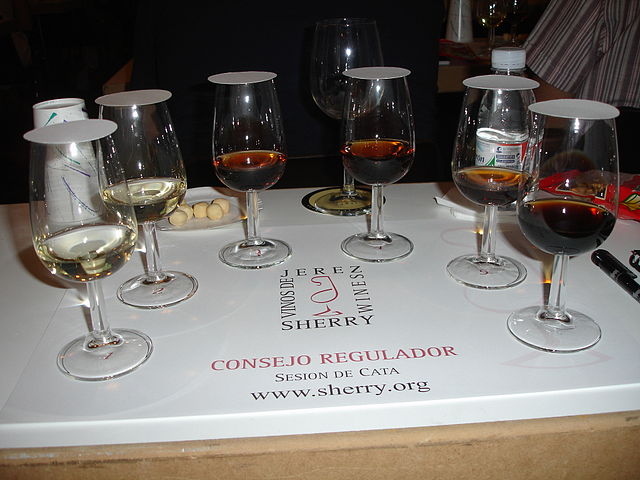 Jerez de la Frontera is the capital of sherry country in Spain. Drunk mostly as an aperitif, the beverage is a fortified wine made from local white grapes. After the wine's fermentation is complete, the liquid is fortified with brandy, and then aged for a minimum of three years, which results in a heavier, drier taste.
The town itself has plenty of attractions to lure visitors. Flamenco dancing was born in the region and Spain's Royal Equestrian Academy, home of the famous "dancing horses" is located here. Narrow lanes and soaring Gothic and Moorish architecture make it a beautiful place to explore while the city's cosmopolitan feel (thanks to trendy boutiques and restaurants) keep big-city travelers enthralled.
The sherry bodegas welcome visitors for tours and tastings, and showcase the rich history of both the town and beverage. Valdespino winery dates back to 1264. González Byass bodega features a dome designed by Gustav Eiffel, and the design of Pedro Domecq was inspired by Cordoba's Mosque. All three, plus many others, have comprehensive websites that can help you plan a visit. The Jerez Tourism website is also quite informative and offers suggested routes for sherry wine, visiting the white hill towns of the Andalusia region, exploring the culture of bullfighting, and visiting the area's equestrian attractions.
>> Find hostels in Jerez de la Frontera and book flights to Spain
Coffee tasting around the World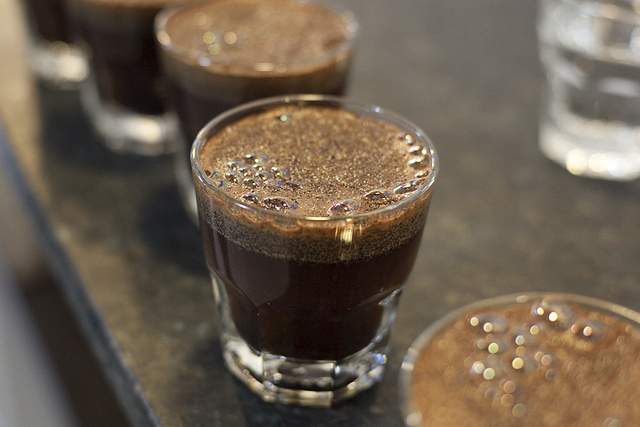 For a nonalcoholic beverage tasting tour, explore the world of coffee production. A tour to a coffee plantation can be an eye-opening experience, beginning with the revelation that coffee beans come from the seeds of little red fruits that grow on trees and are harvested, dried and then roasted to create coffee beans as we know them. As one of the most popular beverages in the world, coffee is produced around the globe, in Central and South America, Asia, Africa, and in the US state of Hawaii.
With such widespread production locations, it's easy to find a place to taste coffee on your travels. Some of the most popular coffee tourism locations include Hawaii, Honduras, Colombia, Jamaica, Brazil and Costa Rica.
Kona coffee, one of the most expensive varieties in the world, is grown on the west side of the Big Island of Hawaii (near the city of Kona). With dozens of coffee farms (like Mountain Thunder) offering free tours and tastings, it's easy to organize your own driving tour of the island's best coffee.
Costa Rica is another large coffee-producing area. Coffee is the country's third-largest export, and there are several options for tours in the central area of the country, near San Jose. Espiritu Santo offers a comprehensive tour that includes a visit to the coffee fields and production facilities plus a lesson in tasting and comparing coffee samples in the plantation's tasting room.
In Honduras, the area of Copan (near the Mayan ruins, about 7 miles south of the Guatemalan border) is home to the country's major coffee producers. Welchez may be the largest producer (they offer a tour and dining in their coffee shop) but Finca el Cisne offers the most interesting tour. Here you can spend a day on the farm, learning about coffee production, as well as sampling indigenous fruits grown on the property, and then tour the grounds on the best possible transport – by horseback.
Jamaica, Colombia, and Brazil also harvest and export large quantities of coffee. Many coffee plantations in these countries offer tours and tastings of their facilities as well.
>> Discover 5 places you can become a coffee snob
Read more about drinking on your travels:

Photo credits:
Bourbon by sashafatcat on Flickr, Tequila by eric lanning on Flickr, Cognac by tibchris on Flickr, Port by Ken and Nyetta on Flickr, Vodka by Nico Nelson on Flickr, Sake by Jack Zalium on Flickr, Sherry by Trabajo propio on Flickr, Coffee by counterculturecoffee on Flickr